If you do yoga, you know that wearing something comfortable is a must. This is true for any form of exercise. But if you want to look cute or you imagine photographers waiting outside the studio to take your photos, you might want to take cues from these bendy celebrities.
---
1

Matthew McConaughey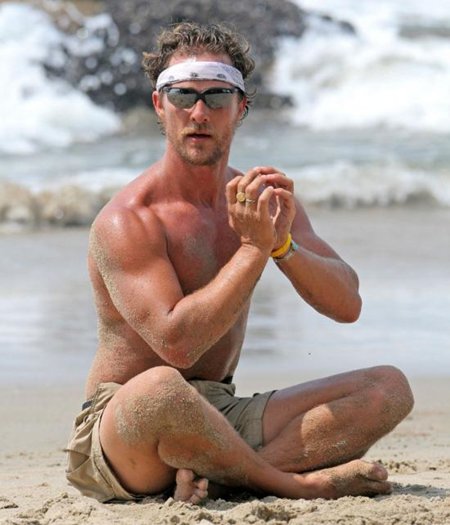 If you're in a beach and you feel like relaxing, going shirtless is an obvious option.
---
2

Ashlee Simpson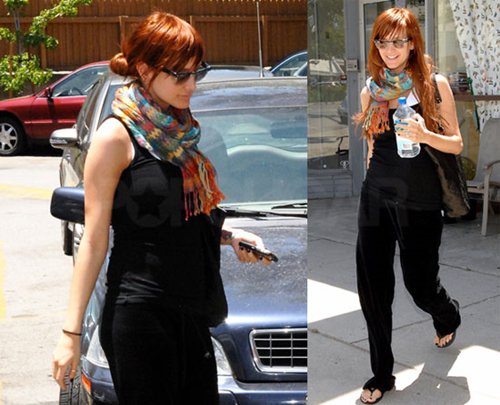 This is a photo of her before she gave birth. A version of this is what I used to wear for yoga classes. I'd go all black with hints of color courtesy of a scarf or a fun yoga mat bag.
---
3

Vanessa Hudgens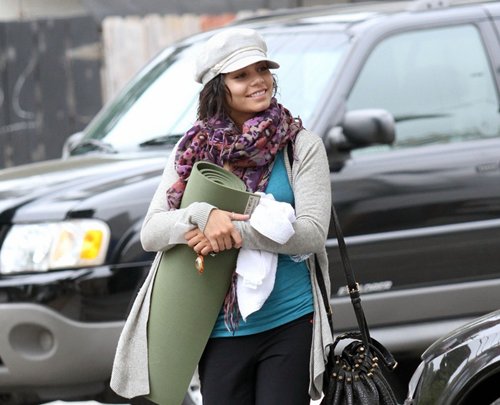 Not so sure if you want the public to scrutinize your sweaty, just-got-out-of-yoga hair? A cute hat will do the trick.
---
4

Cameron Diaz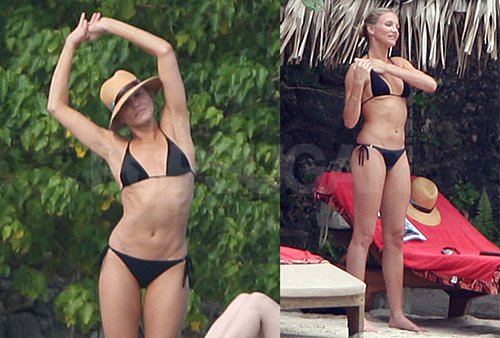 Who says a relaxing vacation is an excuse to slack off? Who says an itty-bitty bikini can't help you with those stretches?
---
5

Kellan Lutz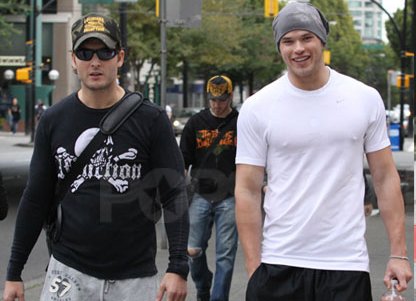 Well, this is your typical workout outfit for guys anyway. I'm not so sure men will be very concerned about how they look when working out but I thought I'd include this for good measure.
---
6

Halle Berry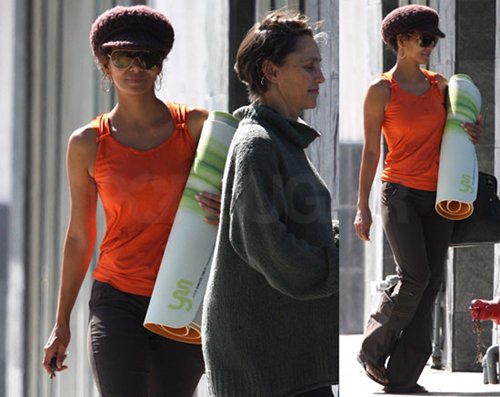 Now that is a hot yoga outfit. If you can get your yoga mat to match with your top, all the better. Chic sunnies and hoop earrings will give off that sexy workout look, too. Of course, you remove them before starting the poses.
---
7
Shenae Grimes
**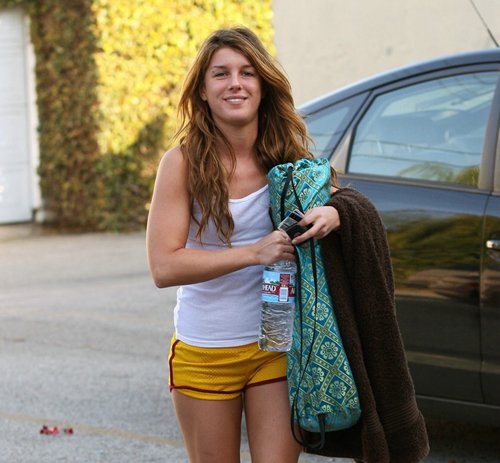 **
Yep, very short shorts is also an option. I admit that this is one yoga outfit that I can never pull off. I will be too conscious about crotch views to actually focus on the poses. But if you don't care about that, you can definitely rock that mat in the skimpiest of shorts.
---
8

Eric Balfour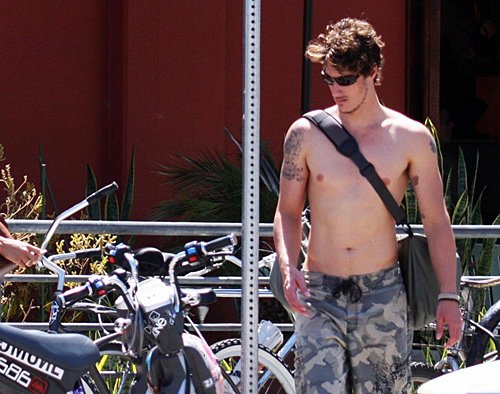 Even if you're not in a beach somewhere, you can still go shirtless if you're a guy. And you look this HOT. In case you don't know who he is, he is an actor who has starred in several horror flicks.
---
9

Heidi Montag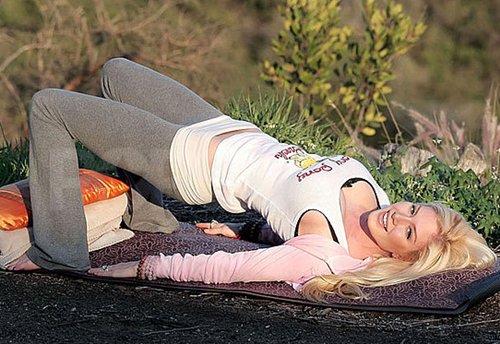 Going all candy-colored coordinated is also an option. Here is Heidi showing us the best way to do it. Apparently, she is now a face of Kundalini yoga. I don't know how this happened since she obviously just uses surgery to look fit.
---
10

Jake Gyllenhaal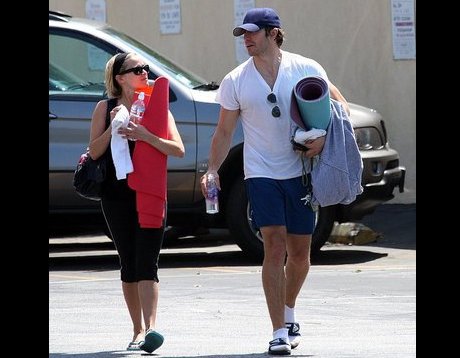 Hmm...I am not a big fan of the socks and slippers thing. However, the bits of blue look cute. Ah, who am I kidding? Jake is inherently cute!
---
11

Zachary Quinto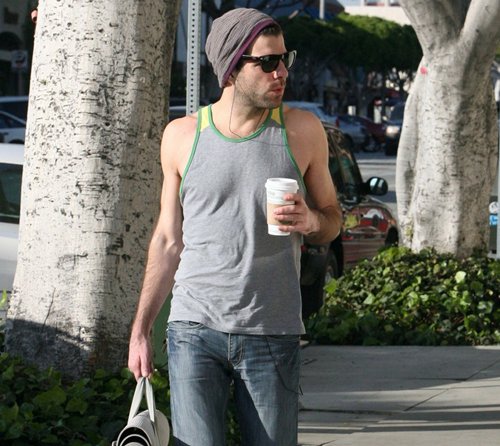 If this guy were in my yoga class, I will not be paying attention to the instructor. Even the hipster-like outfit is charming.
---
12

Drew Barrymore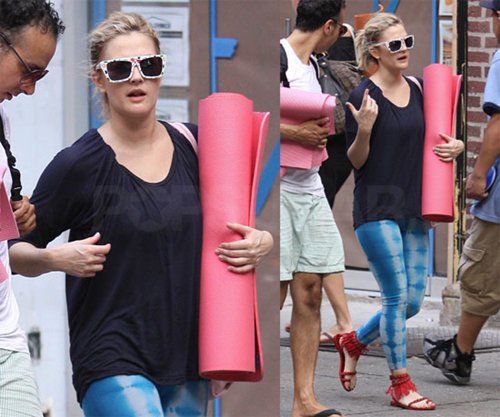 This is my absolute favorite! Who says working out is an equalizer when it comes to style? You can still show off your personality even if you are just sweating onto your mat for the next hour or so.
More
Comments
Popular
Recent