I am a new leggings convert. It wasn't only until late last year when I became brave enough to wear them. It wasn't also until last year when leggings style became just a tad too strange for my dear little heart. We have already featured here some of the fun leggings out in stores today. However, I wanted to know how some of our favorite actresses wear them so I made this little list. Lemme know which of the following looks appeal to you.
---
1

Tie Dye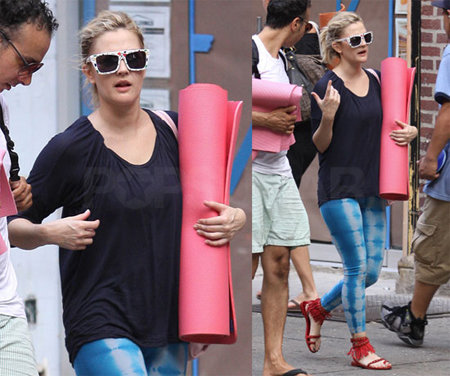 I have been THIS close to buying a pair tie dye leggings on eBay. However, something stops me from actually bidding. I still don't know how I feel about them. Do you think Drew looks cool wearing them?
---
2

Jungle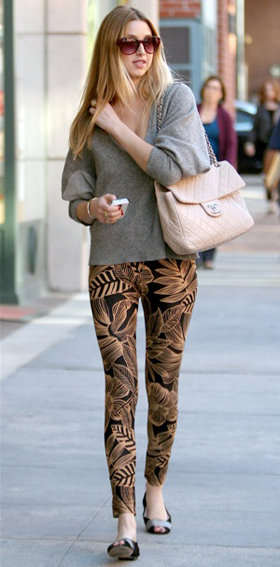 I think I'd prefer that print for a wallpaper or something.
---
3

Torn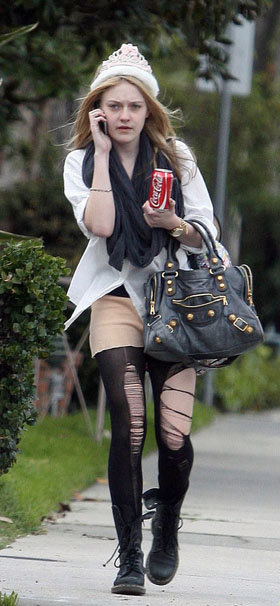 I will never pull this off. She only pulls them off because she's wearing Doc Martens, she's 16, and it's her birthday.
---
4

Striped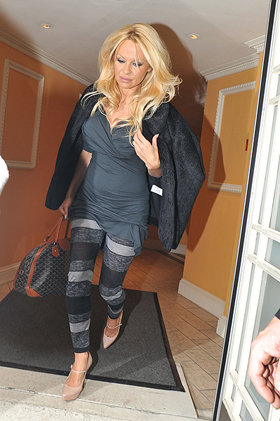 Wow, what do you know, these don't look so bad. Probably because we have an abundance of shades of gray. And gray is always classy.
---
5

Leopard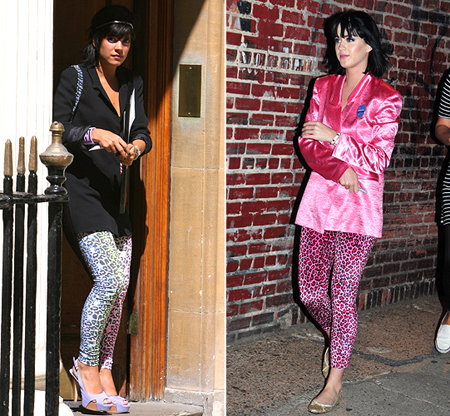 This is perhaps the reason why I don't like pieces of clothing with animal prints.
---
6

Jeggings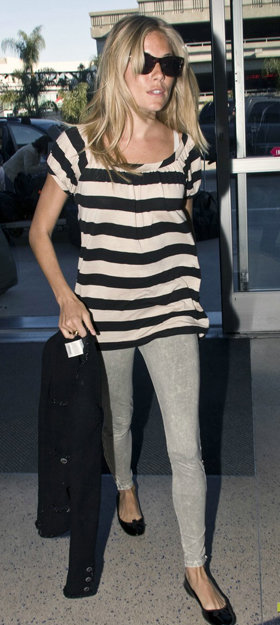 I admit that I kind of want to buy a pair. They may be my first step into non-boring leggings adventures since I can only wear black at the moment.
7

Black 'N Shiny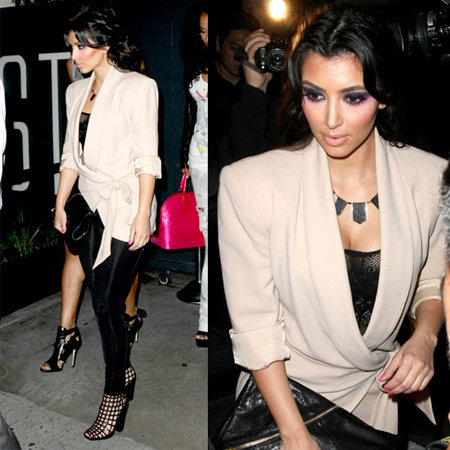 If paired with the right top and accessories, they will look hot. Kim K. sure looked chic wearing them. The cage shoes help, of course.
---
8

Side Interest: Ripped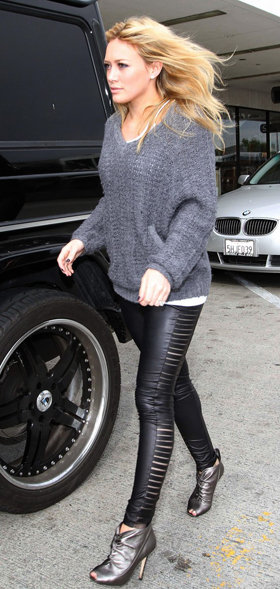 I have nothing bad to say about this outfit. Kudos to her for pairing the leggings with a not-so-revealing/oversized sweater.
---
9

Side Interest: Holes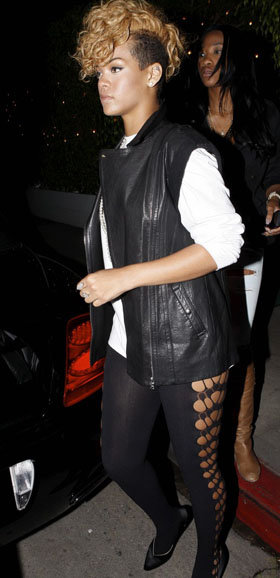 I can't tell if these are stockings but I have seen leggings with this design. Rihanna looks cool but I will not wear them for sure.
---
10

Printed Patterns

Do you like this pair? I have to admit that I like the corset.
11. Patterned Holes
**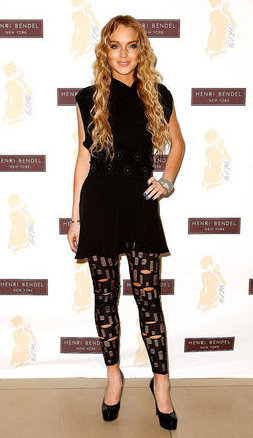 **
Can't make a leggings post without a photo of Lindsay wearing them of course. I don't know how I feel about this pair.
---
12

Cropped and Shiny
I'm sure there is a cool way to wear these. Silver is perhaps too bright for me, though.
---
13

Leather

Giselle, that lucky girl, has the legs to pull this pair off. Unfortunately, I live in a city so hot, a pair of leather leggings will be the death of me.
---
14

Bright and Colored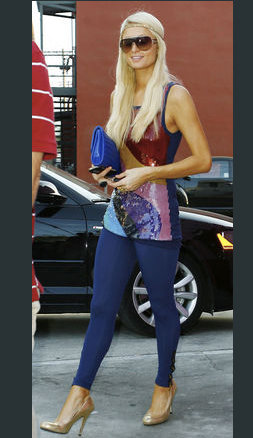 I actually want a pair in red. Of course, I will not wear them like Paris did here.
---
15

Lace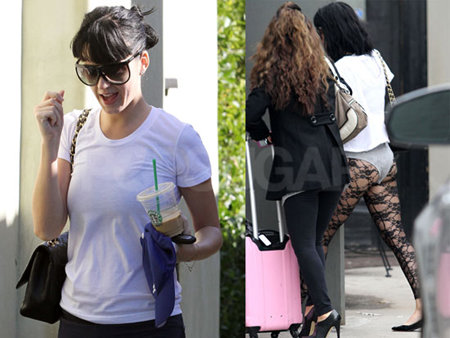 Whoa, look at how Katy wore them! I'm sure they'd look cool if worn another way, though.
---
16

All Glittery and Grunge

I don't know why I like this look. Maybe because Taylor is not wearing at least 5 layers of eye makeup? Maybe because leggings with lace-up shoes are cute?
---
17

Baroque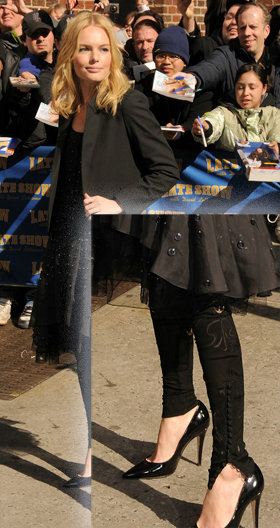 Who designed these? They look really interesting and fun.
---
18

Silver and Long

An overload of Rihanna, this post. Not my fault if she practically lives in leggings. This particular pair (and the whole look) is actually kinda nice.
---
Comments
Popular
Related
Recent