Can you imagine life without the comfort of slipping into a favorite old tee and a pair of jeans? Me neither! And just because t-shirts are more convenient, doesn't mean they have to be boring. Let these celebrities show you how to rock the humble t-shirt.
** **
1

Christina Aguilera

Considering, I actually owned a skull till my mother made me throw it away (you read that right), I had to include Christina's adorable skull and crossbones t-shirt. He grins and has hearts for eyes. Awww! Of course Christina adds her own fab element with comfortable flip flops and her trademark red lips.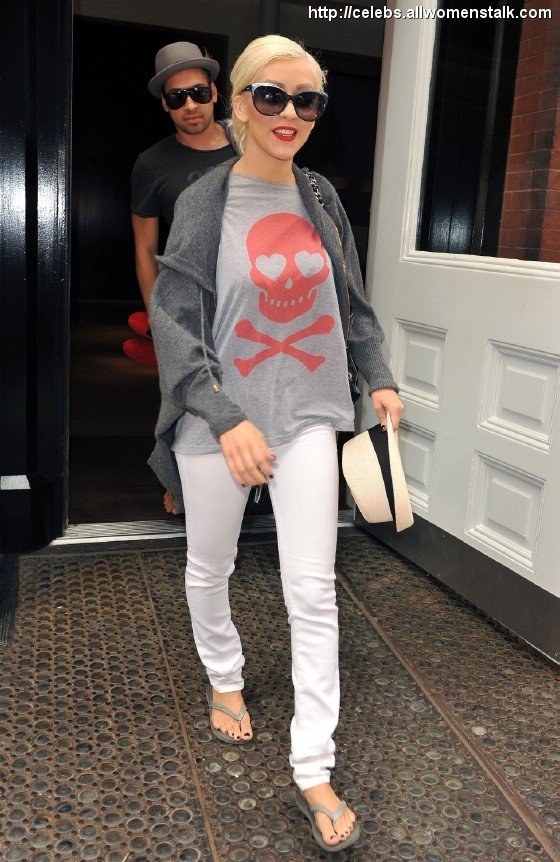 See all photos of Christina Aguilera
2

Cheryl Cole

How do you dress up a basic white tee? Pair it with denim shorts, a chic fitted vest and some killer heels a la Cheryl Cole.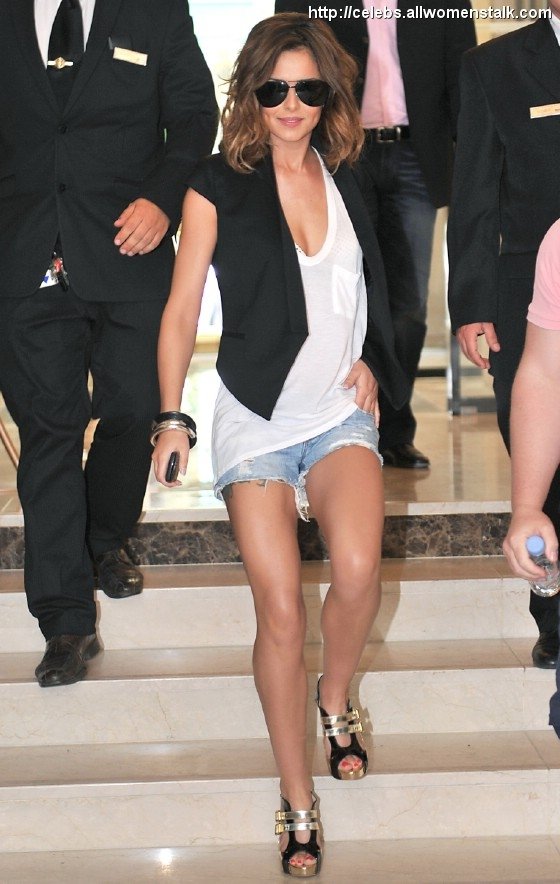 3

Demi Lovato

I love over-sized t-shirts! They scream comfort but can at the same time look boring, if you don't make an effort. So take a note or two from Demi. Raid your accessories closet and wear tons of chunky bangles, chains and while my mother may disapprove... a rosary bead necklace!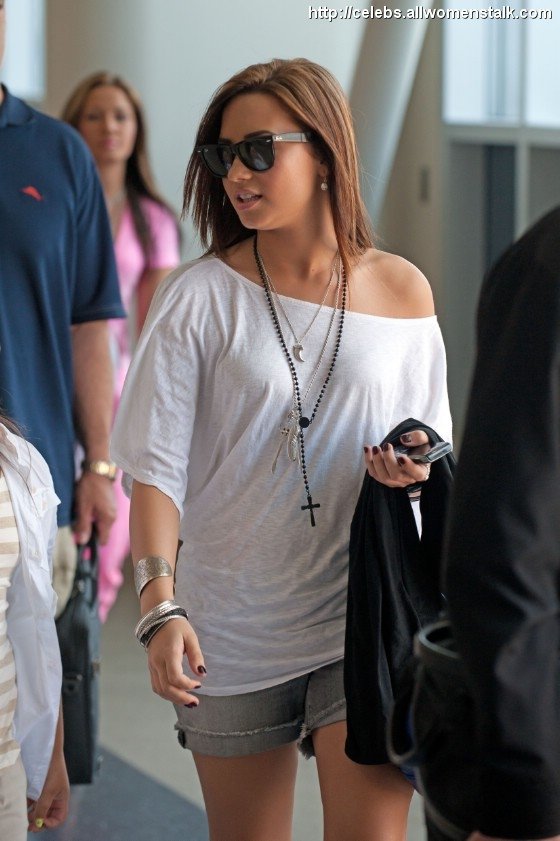 See all photos of Demi Lovato
4

Shakira

Feeling generous? Why not buy one of these adorable t-shirts from the "Waka Waka" collection launched by Shakira and Mango. The design of the t-shirts represents the spirit, vitality and energy of South Africa and profits from the sales will be donated to initiatives for elementary education in South Africa.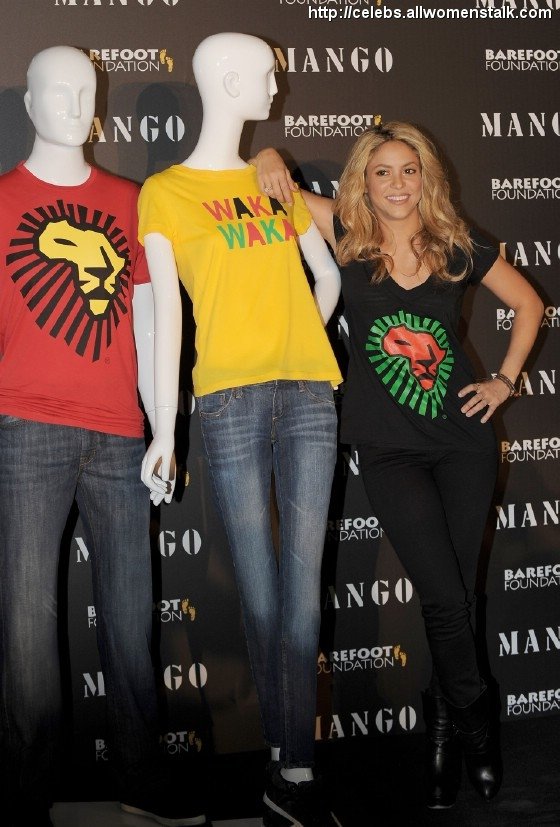 See all photos of Shakira
5

Ginnifer Goodwin

Too lazy to accessorize? Make life easier and go nautical with a striped tee like this one. Just pick adorable pants like Ginnifer and you're set. A darling pixie do like hers would probably help too...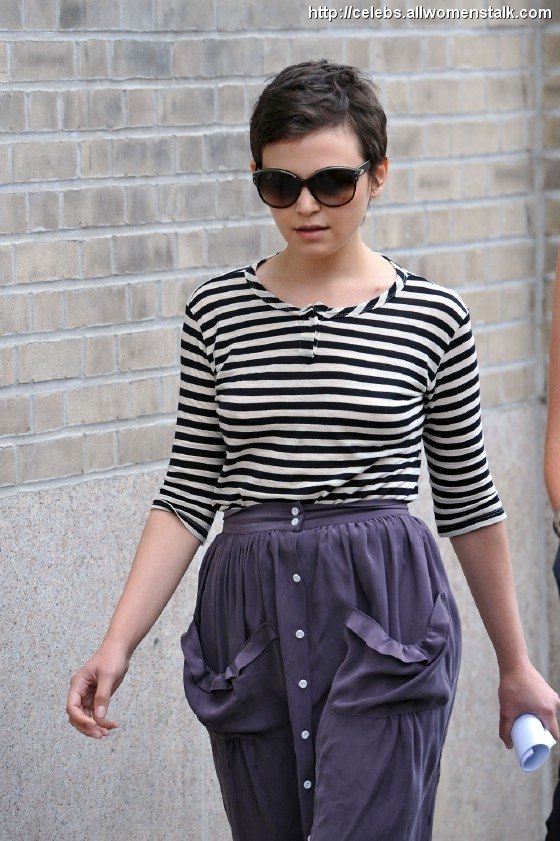 See all photos of Ginnifer Goodwin
6

Alessandra Ambrosio

Another way to dress up your basic striped t-shirt? Follow gorgeous Alessandra's footsteps by pairing it with flattering denim shorts, nude flats, a snazzy belt and a never failing blazer.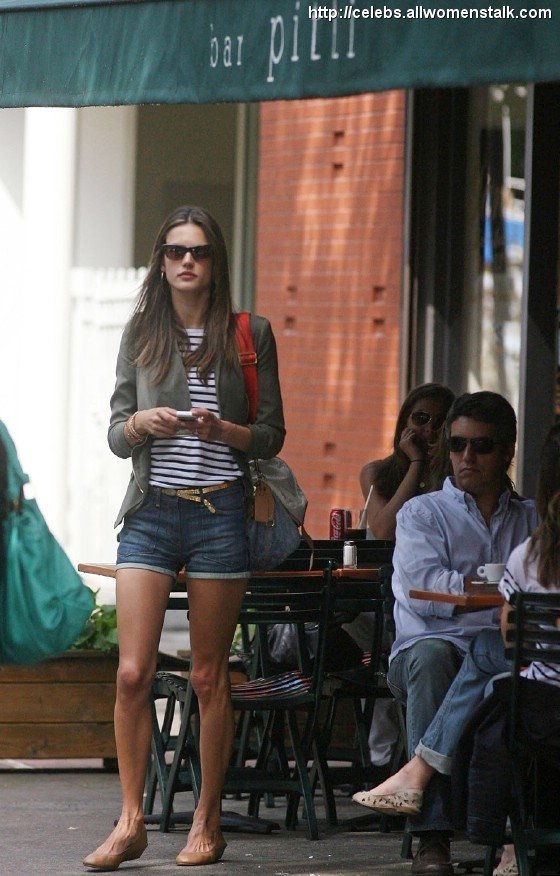 See all photos of Alessandra Ambrosio
7

Jessica Szohr

One way to make your t-shirt "unboring" is to wear it differently each time. Case in point: Jessica Szohr. First, Jessica paired it with basic skinny jeans and Oak Dolce Vita suede thong booties...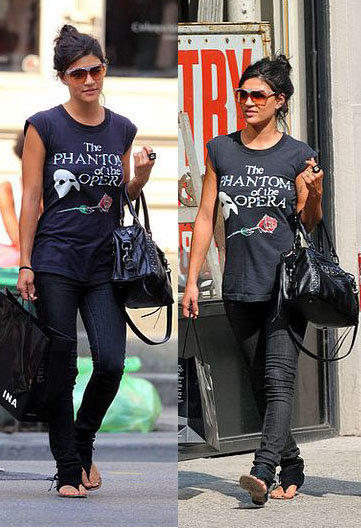 Then she wore it inside out (picture proof below) with boyfriend Ed Westwick *heart skips beat*.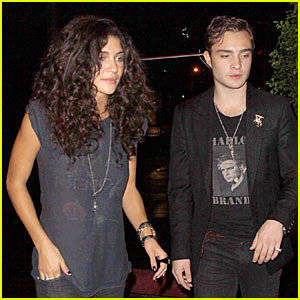 And lastly, Jessica channeled her inner rock star by pairing it with ripped jeans and a denim jacket. She must really love that t-shirt huh?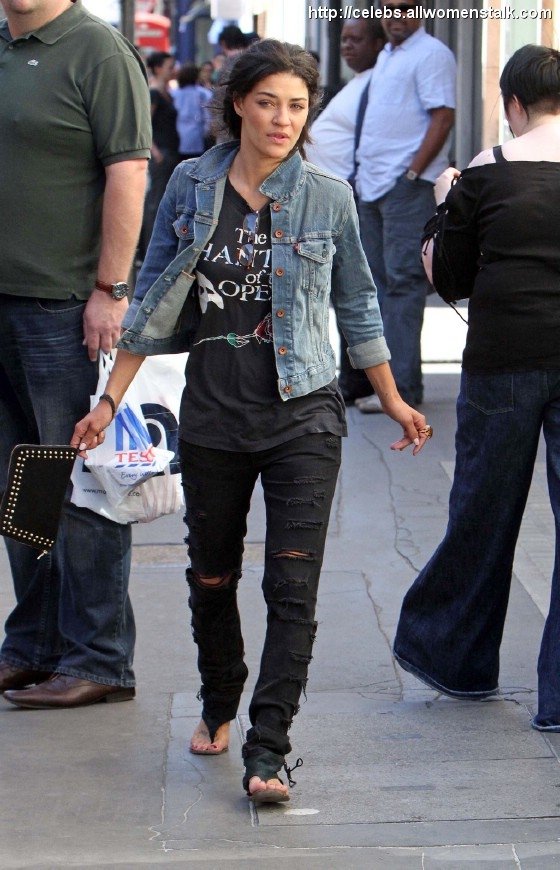 See all photos of Jessica Szohr
8. Kylie Minogue
Yes, the grey t-shirt is a yawn by itself but pair it with high waisted khaki pants, nude Louboutins and a chain link purse and suddenly, the look isn't so dull anymore, is it?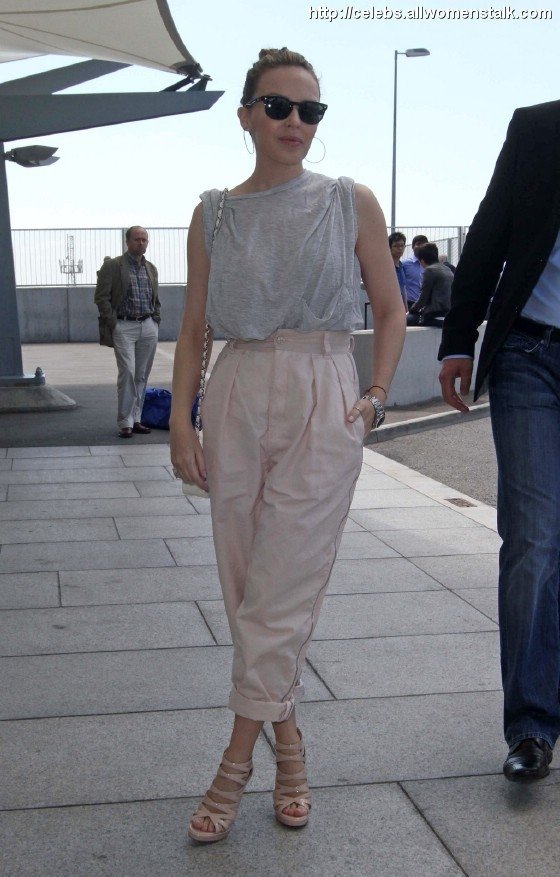 See more photos of Kylie Minogue
9

Jessica Alba

If there is one celebrity who is the definition of t-shirt chic, it has to be Jessica Alba! First, she glams up her boring striped tee with ripped jeans, strappy white sandals, a chic jacket and tons of gold bangles...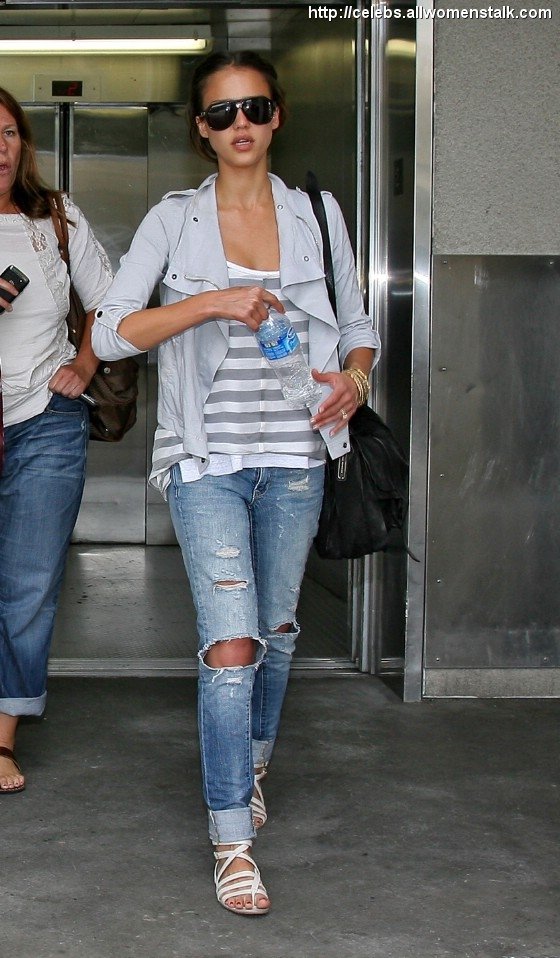 And then she pairs this white t-shirt with J Brand Houlihan cargos, a fab brown leather vest, beaded bracelets and amazing Alexander Wang sunglasses!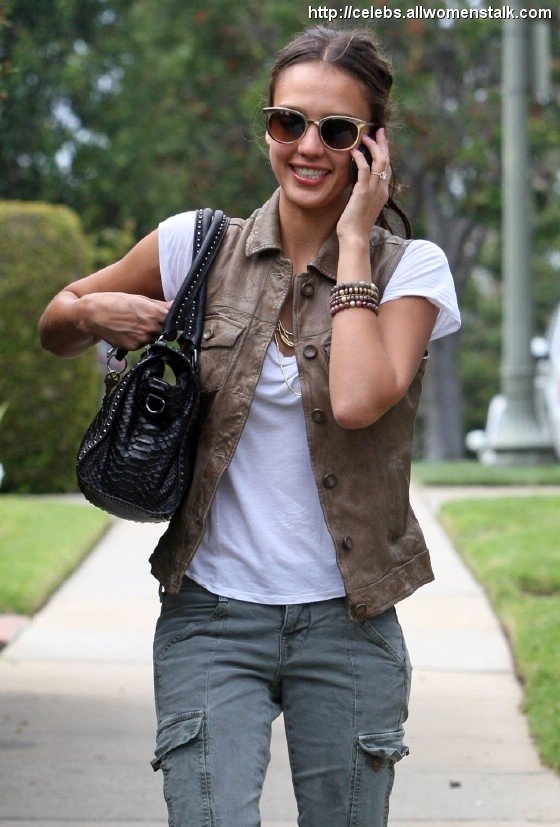 Now weren't they all just great?! The next time you reach into your closet for your favorite tee, don't be afraid to switch things up and experiment. How do you jazz up your t-shirt look?