Wedding anniversaries are such a great opportunity to show your spouse just how much you care about them. But making your anniversary special and romantic is not child's play. It'll require a lot of things - perfect clothes for the occasion, a perfect gift your partner will adore and, of course, you'll need a place where you could celebrate your wedding anniversary and put that perfect outfit and gift to good use. Don't worry, I'm here to help! Here is a list of all the most romantic places to take that special someone to on that special day:
---
1

Romantic Bed and Breakfast: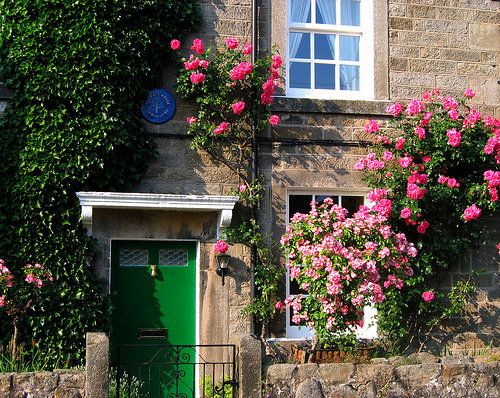 Photo Credit: UGArdener
Who needs a fancy destination when you can re-create the passion in a romantic bed and breakfast. Irrespective of where you are, there is always going to be a beautiful quiet town just a little north or south of you. And in every small beautiful town, there's going to be a nice, romantic bed and breakfast. What better time is there to take advantage of that than on your wedding anniversary?
---
2

The Beach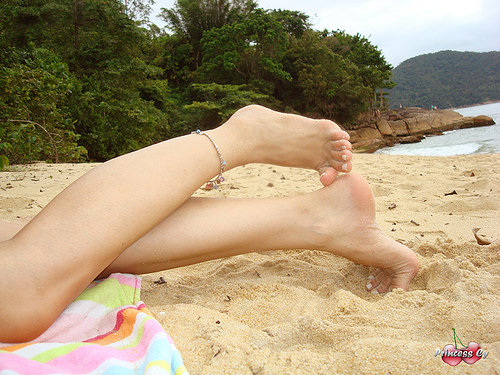 Photo Credit: Princess Cy
It may be a little cold if your anniversary is in winter time, but why not bundle up and take that special someone out for a fabulous day at the beach? There won't be anyone around and you can start a romantic campfire. You could also take a nice long walk along the water.
3

Your Living Room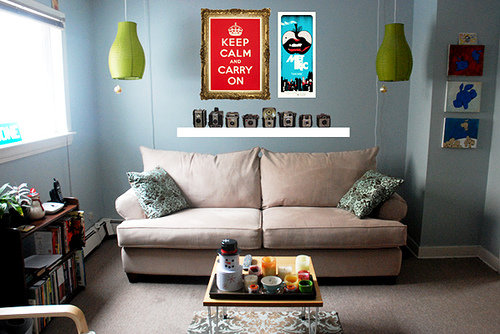 Photo Credit: Ani-Bee
It may not seem like the most romantic place in the world but you can definitely make your living room into the most romantic wedding anniversary spot ever. A few candles, romantic songs including your wedding songs, some homemade dinner and delicious dessert and you've set the perfect mood for you and your date!
---
4

A Local Park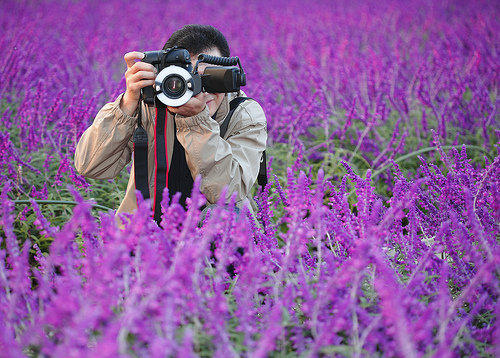 Photo Credit: ♥Spice / Tryin' to catch up!
Once again, this could be a cold one if you live somewhere where winter actually feels like winter, but bundled up at the park could be the perfect place for you and your loved one. If it's woodsy, walk along the paths, if it's got swings and a child's play-scape, take a minute to get on the swings and live like a kid again with someone you love. Definitely aromantic activity in my book!
---
5

Ice Rink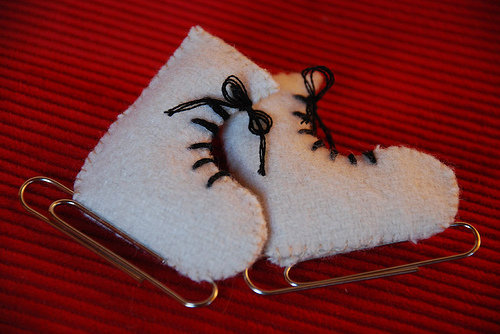 Photo Credit: sew liberated
What's more romantic than holding the one you love from falling flat on their face while skating along on the ice? Can't skate? hold onto him… And if neither of you can skate, hold each other up. You'll find yourself laughing your head off even if you wind up on your butt. And for some reason, it's even morefun in the winter!
---
6

Lighthouse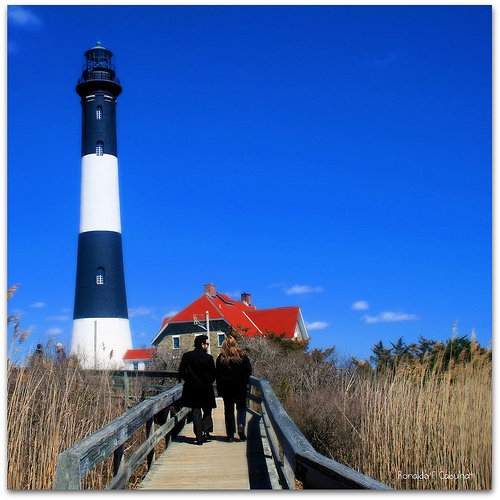 Photo Credit: Ronaldo F Cabuhat
Lighthouses offer a beautiful view of things from the top and although there aren't very many left, just about every place in the world has at least one. Just be sure to check and see that the lighthouse you're going to is open to the public — if not you'll wind up standing at the bottom of a lighthouse instead of at the top.
---
7

Your Kitchen: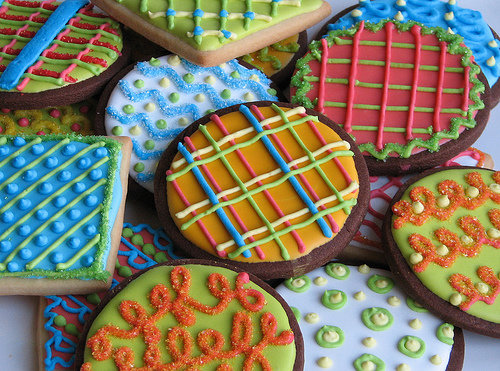 Photo Credit: Whipped Bakeshop
You don't actually have to just sit in your kitchen at the table staring into each other's eyes in order to have a romantic date on your wedding anniversary. Pick a romantic recipe and try cooking together. Turn on some music and find a rhythm together. It may seem a little cheesy but once you get started, you'll see just how romantic it is to share a cooking space with someone special on such a special day.
---
8

Your Home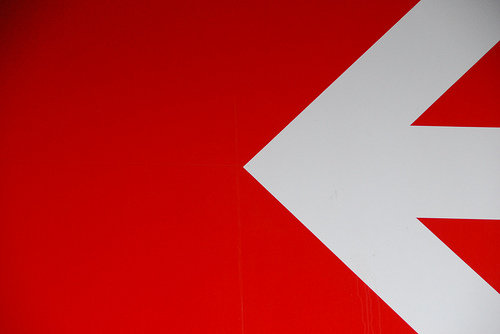 Photo Credit: yago1.com
I know, I know, you don't think that it's very romantic to just hang out at your house. But plan a "love hunt." Leave little notes and candies around the house that lead your loved one to you. Whether you're in the bedroom or waiting with abottle of wine somewhere else, a regular old house could be the most romantic place to be your wedding anniversary.
---
9

On Your Back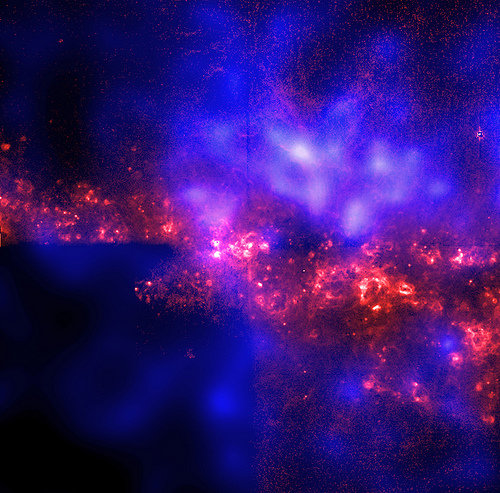 Photo Credit: Smithsonian Institution
Now ladies, let's not take this to a dirty place. Why not replicate the night sky on the ceiling and spend the night ceiling-star gazing? Why not take the party outside and look at the real stars? Bring some hot cocoa and look at the stars with the one you love —sounds like a romantic date to me.
---
10

The Highest Point in Town: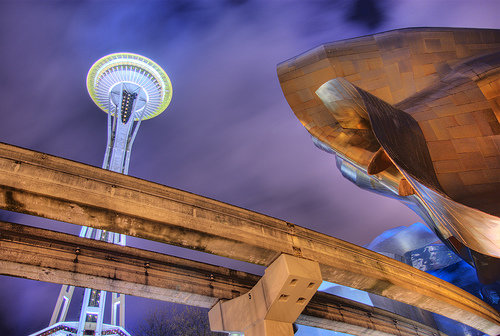 Photo Credit: Dave Zombie
Everyone knows that there are places in every town to look down on just about everything. Whether you're in Seattle at the Space Needle or in the Rocky Mountains, it's beautiful and romantic to look down at everything. You'll feel like you're on top of the world and sharing it with the most special person in the world.
These are my ideas for a romantic wedding anniversary. What are yours? Romantic dinners at fancy restaurants? Romantic Lovers' Cruises? You ladies tell me all about them. I'd love to hear from you!
Top Photo Credit: Siebe
---
Comments
Popular
Related
Recent