Everyone loves the vintage look, right? And with charity shops on every street corner, it's easier than ever to find somewhere to root through to find your hidden treasure. But how do you know what would look vintage and chic, and what should be left behind? I've been doing some research, and here are my top seven tips for buying vintage clothing...
---
1

Size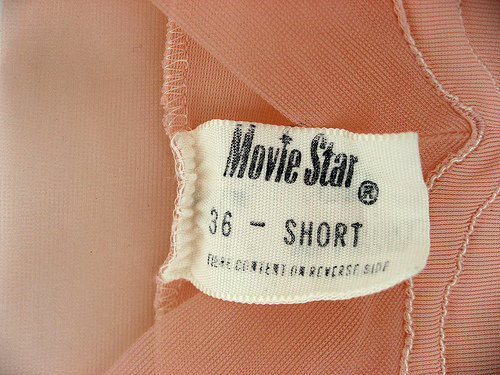 Photo Credit: JoulesVintage
Don't be put off if you find something you love but it is the wrong size. The chances of finding gorgeous things in the perfect size for you is very slim, so instead find the things you like, and customize them to make them fit!
---
2

Wash by Hand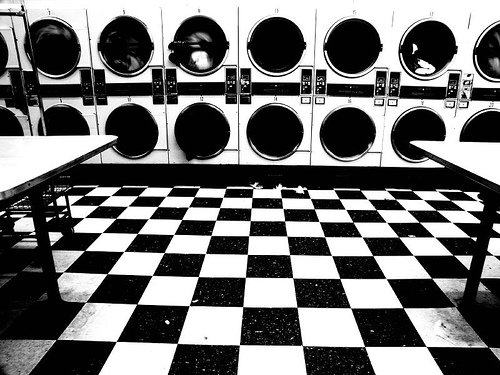 Photo Credit: aqui-ali
Don't send your vintage items to be dry cleaned, as the harsh chemicals could ruin the piece. Wash by hand using a very gentle detergent, so you can ensure you are as gentle as can be!
---
3

Time is of the Essence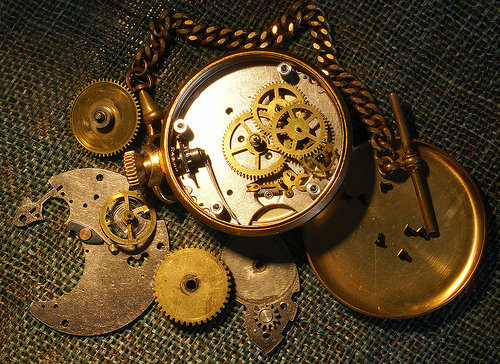 Photo Credit: geo3pea
Find out when your charity stocks up, and call in as close to that time as you can. Also research vintage fairs in your area, and make sure you are there when they open. The best pieces will go fast, so it's worth your time!
---
4

Check the Quality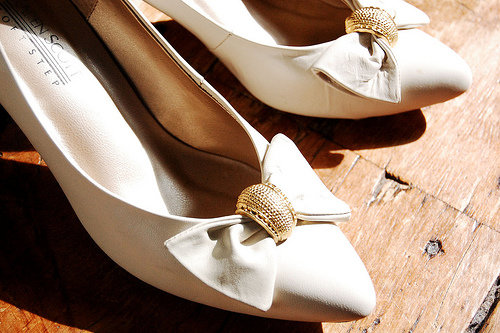 Photo Credit: letigrmapool-vintageclothing
Look carefully at what makes up the piece, and what condition it is in. Some pieces are just so fragile that one wash will ruin them, so while they might still be worth the buy, make sure the price reflects the quality.
---
5

Clean

Take some wipes with you to clean your hands between pieces. Some gorgeous pieces can be ruined by someone with dirty orsmelly hands touching them, and unfortunately, not all the vintage clothes you find will be clean and in good condition!
---
6

Customize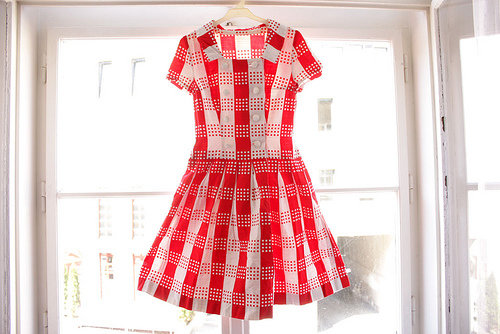 Photo Credit: nemrešpobjećodnedjeljepool-vintageclothing
Check out local stores for scraps of vintage style materials to fix holes, customize clothes or just make them fit. Your style combined with vintage? The perfect outfit!
---
7

Extras

I once found a beautiful dress, covered in badges, buttons and flowers. The dress itself was tired and worn out, but I used the accessories to brighten up other old vintage items, and give them a new lease of life. Keep your eye out for this type of thing!

Vintage shopping is so worth while when you find that dream piece, and know that no one else will have anything like it! You can pass it down through your generations if you look after it, too, and who knows, one day it might be worth millions. Have you got a tip for shopping vintage, or have you found an amazing vintage find? Please let me know!

Top Photo Credit: SwanDiamondRosepool-vintageclothing
More
---
Comments
Popular
Recent