Sports seem to be taking over the world at the moment, so its no wonder that this trend is back! Forget your tracksuit and tennis skirt, though, this isn't a straight revival of sports clothes. This time its mixed with girly influences to give it a glamorous look... I've been searching out the best seven ways to wear it, and here they are!
---
1

Corso Como Fred Perry Tennis Dress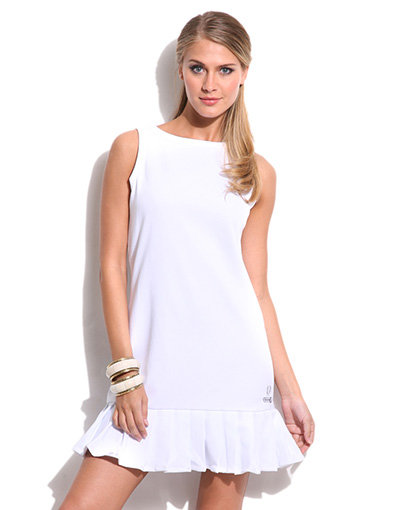 Price: $68 at asos.com
This dress is perfect for the monochrome look! Team with a black belt, black heels and stylish hair (think a glamorous bun rather than a sporty pony) plus some stacked bangles and a cute necklace. It gives a stylish, sexy and cute take on sports-luxe, without making it look like you are on your way to the gym. I love it!
---
2

Fred Perry Jessica Tennis Dress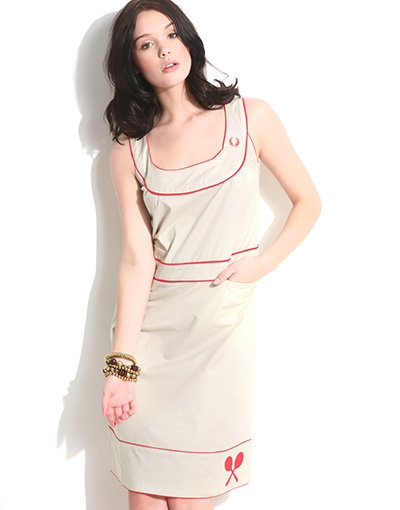 Price: $76 at asos.com
Okay, so this is very similar to another one, but I couldn't resist including it. It's got such great structure, and it's perfect for vintage inspired sports-luxe! The contrasting red and white is a great starting point, so simply add red heels and a red belt, or go casual with nude heels and sunglasses. An effortless way to channel sports, and retro!
---
3

Red Stripe over the Knee Socks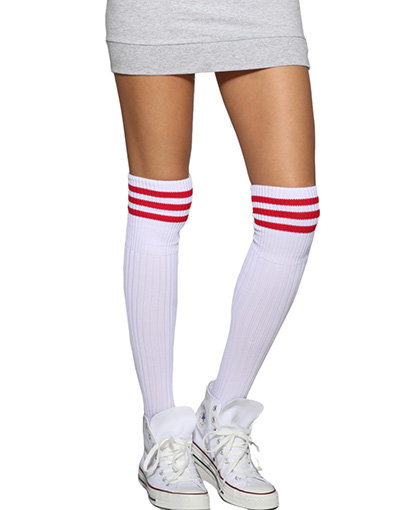 Price: $10 at asos.com
I was unsure on sporty over the knee socks until a rather daring friend of mine invested in some, and teamed them with denim shorts, a vest and a ponytail. She got so many compliments, and even a few phone numbers! Remember to team them with heels, and for these ones, high reed heels would look amazing. A plain jersey dress would look super cute, too!
---
4

Stella Mc Cartney Tennis Dress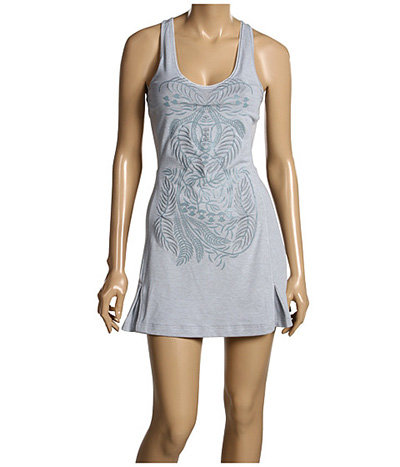 Price: $154 at zappos.com
This is a super cute dress, which is perfect for actually playing tennis or just looking great! The pattern on the front is all you need to dress up, so with delicate jewellery and heels, you'll definitely look the part. The scoop neck is very flattering, and it's just the right length... actually, there isn't much wrong with this dress at all! Stella gets luxe-sport spot on!
---
5

Stella Mc Cartney Sports Skirt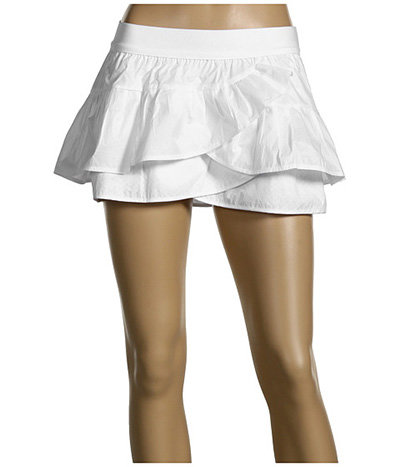 Price: $94 at zappos.com
I love this skirt, which teams luxe-sports with frills, and looks absolutely gorgeous teamed with a black military jacket and heels for the monochrome look... it's amazing! You can team so many styles, and look so stylish... I'm almost lost for words! If you buy one item to channel this look, get this skirt.
---
6

Betseyville Tennis Hobo Bag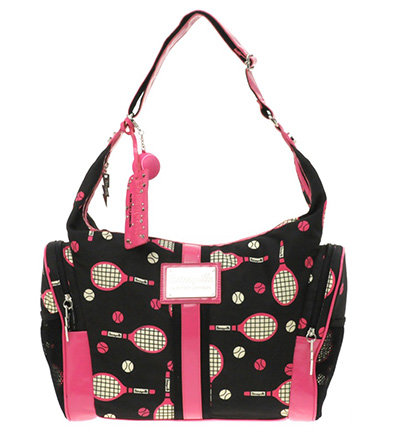 Price: $30 at asos.com
Want a very simple way to rock this look? Grab this tennis print hobo bag! The colours are divine, and it's huge, so you'll fit everything you could possibly need inside... including a sports kit, if you wanted! Its bright enough to be a statement item on a neutral outfit, or to perfectly compliment an already stylish look... a definite winner!
---
7

T by Alexander Wang Football Sweatshirt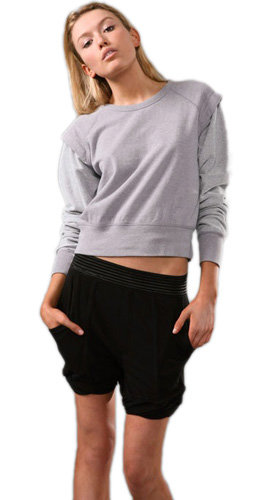 Price: $110 at shopbop.com
Channel college football in this cropped grey footie sweater, which is pinched at the shoulders to give it a flattering shape. It is quite baggy at the waist, so trousers which give you an hourglass figure are recommended, and nothing baggy or you risk looking shapeless! For best results, team with a tight black skirt and heels, and a messy bun. Gorgeous!
Tennis is the huge trend, being the favourite in the collections, but I really like the football sweater too... it's so hard to choose what to buy! These seven looks all look great, though, and are the perfect way to rock the trend without breaking the bank. Have you found a gorgeous luxe-sport piece? Please share it with me!
More
Comments
Popular
Recent