If there is one recurring trend that I welcome with open arms, it's the boho style. These days, Nicole Richie is looking like the poster child of this laid-back and romantic look. From flowy printed dresses to messy hair to head-turning accessories, Nicole Richie is the Boho Princess of 2010. Why, we only need to look at the pieces she has designed to see that she lives and breathes this look. If you want to catch a bit of her style, check out my little list of boho must-haves.
---
1

Flowy Hair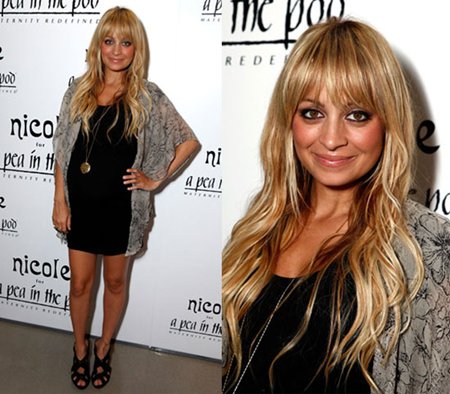 Well, if you don't have long hair, leaving it messy (but not dirty!) is a great way to channel the inner Bohemian in you. Perfectly combed and polished is a big NO NO. Remember, the aim is to look like you are a laid-back Gypsy who does not have time to spend more than 3 minutes doing her hair.
---
2

Hair Accessories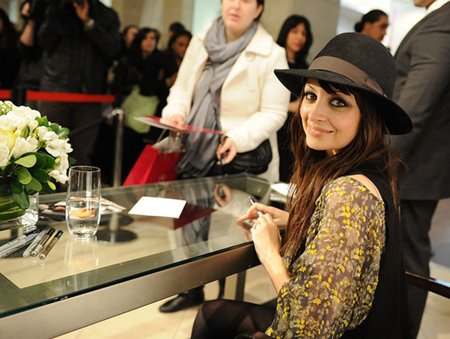 Here Nicole rocks a fedora. But your hair accessories can also encompass braided or beaded headbands. Randomly inserted flowers (real or not) can work, too.
---
3

Statement Jewelry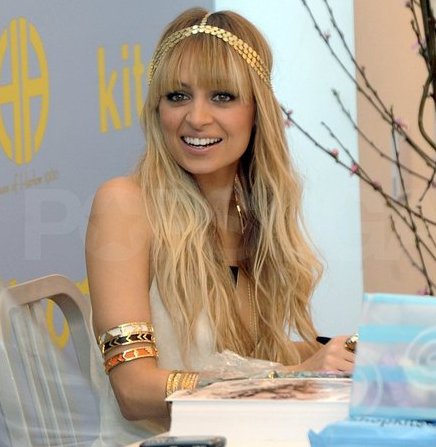 The bolder, the better. You can't rely on sleek, simple, and classical designs. What you'll need are bangles, bracelets, and necklaces in fun and eye-catching colors.
---
4

Prints, Prints, and Prints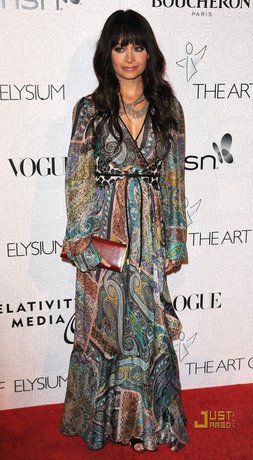 Paisley and Ikat and tie-dye and floral. I'm pretty sure there are some gems hiding in your mom's closet or your neighborhood vintage store. If you can find them in flowy chiffon or cool silk, you're all set. Embroidered details work wonders, too.
---
5

Cut-Offs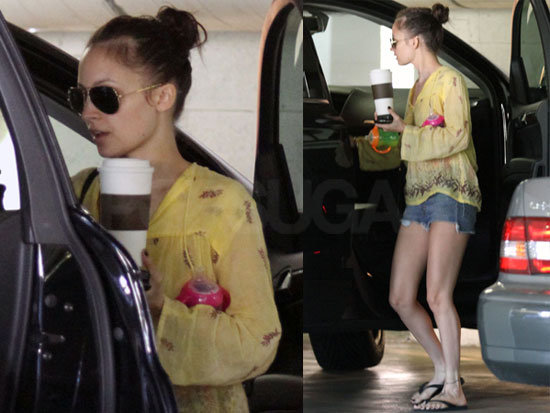 For days when you need to cool off, of course. You can go VERY short or keep it comfortably mid-thigh. If you pair them with bohemian tops, you'll look wonderfully Gypsy.
---
6

Shoes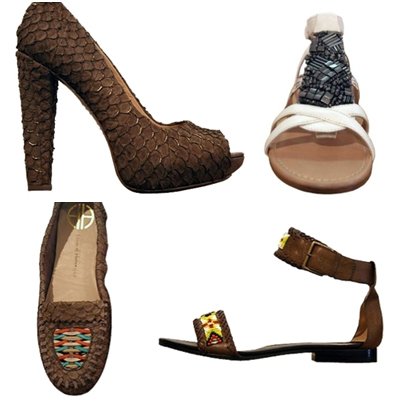 Your shoes need to make a bold statement, too. However, keeping the design "organic" is the key. You don't want bold shoes of the modern variety. Take hints from these House of Harlow shoes. Invest on at least 3 pairs of gladiator sandals because nothing say "spontaneous and romantic Earth girl" than those strappy goodness.
---
7

Big Sunnies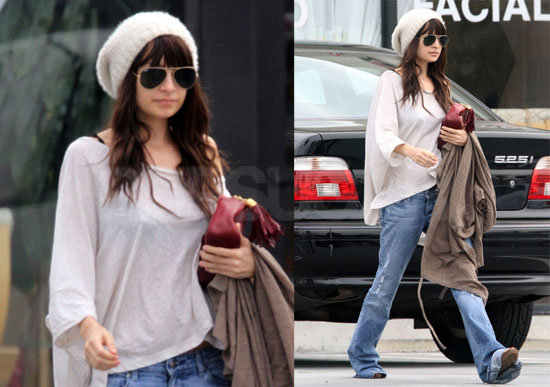 Big as in bug-eyes. You can stick to Ray-bans or go vintage. Whatever you do, do not rock the Nicole Richie round sunnies look without a good amount of practice. Methinks she, Ozzy Osbourne, and John Lennon are the only ones who can pull off that look.
---
8

BIG LOVE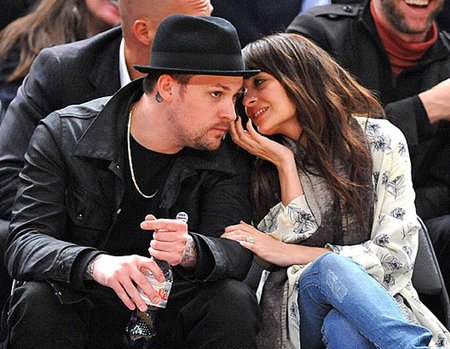 A Bohemian look spells happy and romantic. Of course, you can easily channel this style if your life is full of romance and happiness. Be a positive energy; be a sunshine girl. Let your style make you smile and your smile guide your style.
More
---
Popular
Recent