Vintage style is glamorous, chic and feminine and it's made for a woman that isn't afraid to show her playful side. She is refined, her moves are graceful, she is a true lady in everything she does. A woman like that could turn this earth around with just one wink of her perfectly lined eye. And that woman is laying hidden inside of you, just waiting to come out! Here are 7 ways to incorporate vintage style into your wardrobe...
---
1

Pin-up Inspired Eye Make up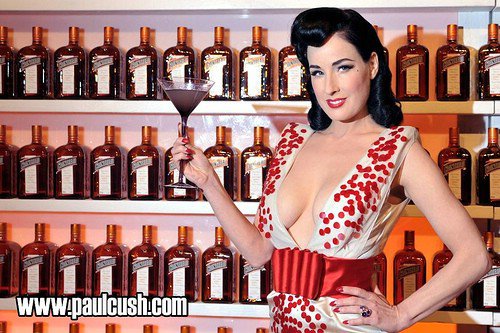 Photo Credit: Paul Cush
I personally adore this look because it's extremely easy to pull off and it represents the perfect balance between innocence and sex appeal. You see, ladies, all you have to do to get a set of gorgeous, dreamy, Dita Von Teese eyes is practice your eyeliner strokes. No complicated shading or blending colors, just put some neutral color eye shadow, do a precise winged out line, apply some mascara and voila! This clean, elegant look focuses on the eyes, making them the first thing people will notice on you and the best thing about it is that it goes great with just any outfit so it's completely applicable for both day and evening wear.
---
2

Matching Hat and Gloves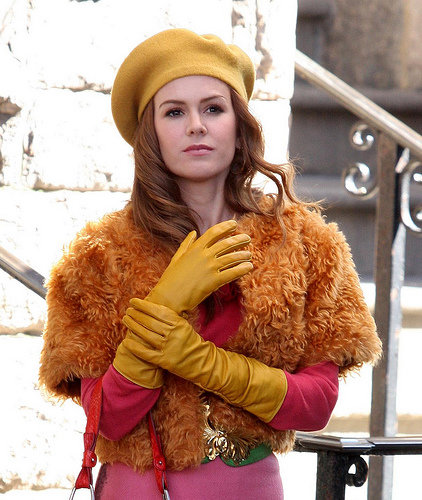 Photo Credit: Glovelover2006-3
Hollywood divas Audrey Hepburn and Katherine Hepburn knew how to keep themselves warm and looking fabulous even in the worst weather conditions. And don't worry, it has nothing to do with the last name or celebrity status. In fact, a well-planned visit to some of your favorite shops is all it takes for you to welcome the upcoming autumn/winter 2010 season looking like a true vintage diva. Bright colors are my hot pick for this season and I absolutely suggest any color that's going to make you stand out like a delicate flower growing in the middle of the brownish swamp.
---
3

Vintage Style Black Dress
Photo Credit: pwbaker
When it comes to formal wear, less is definitely more! Remember that gorgeous black dress Audrey Hepburn wore in Breakfast at Tiffany's? Well, that's exactly what I'm talking about! The concept of the little black dress slightly changed from Old Hollywood times but this cut remained the definition of style and glamour. And every fashion-conscious lady truly deserves to have a timeless piece of fashion like this in her closet — a classic, haute couture dress that's going to make all gentlemen run to hold the door for her.
---
4

Diamonds and Pearls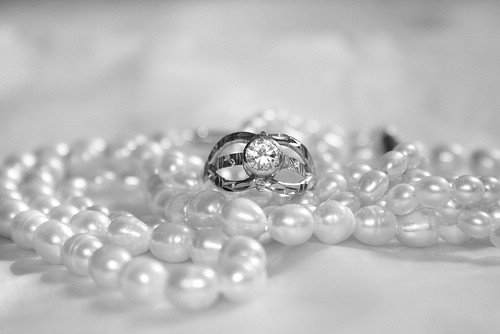 Photo Credit: Shams Naved
All the ladies in the house say "Yeah!" because incorporating vintage style into your wardrobe means you finally get to dig through your mom's or grandma's jewelry box and take what you like! A shiny string of pearls will cast a new light on your regular business attire, it can make a regular turtleneck look so elegant and refined and let's not forget what it can do to the little black dress either! After all, diamonds, pearls and her majesty, the little black dress, are, have been and always will be the ABCs of elegance! Now, don't get sad if you don't have a jewelry box to raid because looking like a million dollars doesn't mean you actually have to spend a it. Just get faux pearls set and enjoy your very own vintage sparkle anytime and anywhere.
---
5

Hairpieces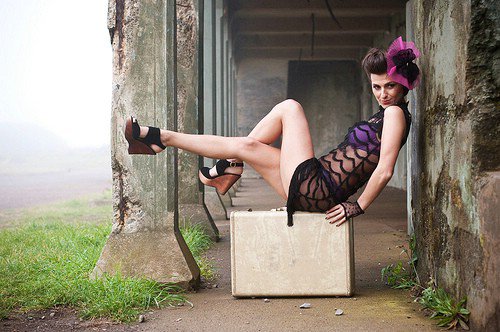 Photo Credit: Vivian Chen [陳培雯]
Now, I know that when you hear "hairpieces" you immediately think "Lady GaGa" but, this time, I will focus on something less shocking and more girly, like flowers, bows or even fascinators (those fabulous clip-on thingies made of mesh, pearls and feathers). Hair accessories are a band-aid for bad hair days, an aspirin for those painful periods between two haircuts and a shot of insulin for the high levels of everydayness. So feel free to have this first aid kit at hand and use it whenever you feel the need to.
---
6

Hourglass Figure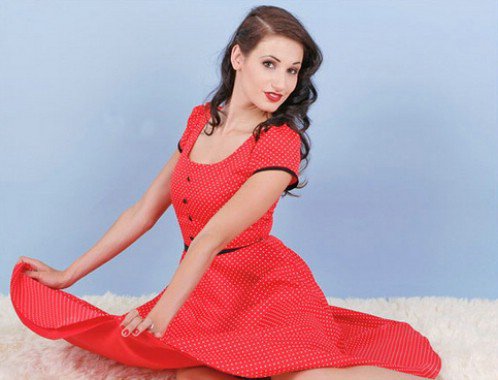 Photo Credit: Deirdre Boyer
Fifties and sixties fashion celebrates women and their curves and, to be quite honest, I completely understand why this style is being recycled over and over again — nobody wants to be treated like an androgynous being and put into baggy, oddly fitted clothes! We all want our waist to appear slimmer, right? Well, retro style, with all those romantic, full skirts and corset tops, is a foolproof tactics to have it.
7

Platform Pumps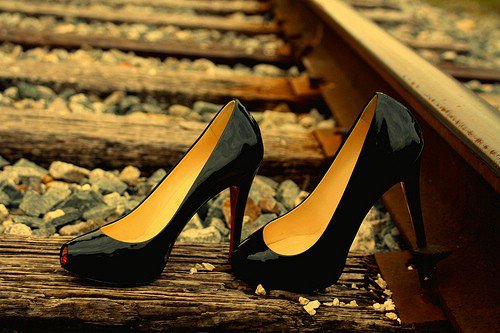 Photo Credit: _jeanette7
Did you just smile imagining that perfect pair of Louboutin or YSL platform pumps? I know you did because there is not a woman on this world that wouldn't want a pair(or two) of those in her collection. Peep toe or not, these pumps are the perfect mix of that retro flair and modern chic or, simply put, an absolute must have. They are way too expensive, I know, but waiting to get them on sale or opting for similar but less expensive model was never a crime (*wink).
I'm sure there is at least one thing on this list that you like, want to try or you already use to glam up your days. Am I right? So, which one of these is your vintage DO?
Top Photo Credit: sol_lang
---
Comments
Popular
Related
Recent