When this year's Spring fashion season started, I was tickled to see so many ruffles on the runway and in all of my favorite shops. They're such a lovely way to add a feminine touch to a boyfriend blazer, the military style, or even just layered with an already girlie-girl outfit. I waited anxiously to see if ruffles would stay for another season, and they have! If you're ready to indulge in some decadent, pretty ruffles, this would be a marvelous place to start. Here are 7 ways to wear ruffles this fall...
---
1

Sweet Peach Ruffle Top

Price: $ at shopruche.com
This is the perfect piece for layering, a soft sleeveless top for wearing... hmm... under a vest, under a jacket, the possibilities are endless! The color will highlight your naturally gorgeous peaches-and-cream complexion, and the feminine ruffle detail at the neck will free you from having to decide which necklace to wear... but you'll still have to choose a ring to wear... perhaps that glittery cocktail ring from your sister?
---
2

Sun Kissed Ruffle Short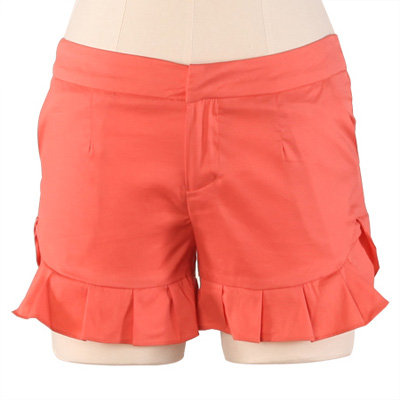 Price: $36.99 at shopruche.com
Yes, it's fall. But it's not winter yet, so why pack away your shorts, especially when they're still so on-trend, and especially when they're as sweet and cute as these? It's still warm enough on some days to wear these, along with a cute top tucked in, a perky shoulder bag, and a little hat. Why not?
3

Tiers and Rain Bolero

Price: $36.99 at shopruche.com
This sweet little bolero vest will remind you of summer for all of fall, with its delicate pink ruffles and embroidery at the top. Layer over your thinnest little sweaters and a long skirt, patterned tights or leggings, and finish with cute booties.
---
4

Ruffle My Roses Cropped Brown Cardi

****
Price: $62.99 at shopruche.com
This light-weight but still cozy cardi will remind you to indulge in your favorite fall treat — a warm cup of Spanish cocoa topped with whipped cream. And its ruffle shape will keep you stylish, too... layer over any of your creamy fall tops and a pair of skinny jeans and retro-inspired shoes or boots.
---
5

Everyday Chocolate Chiffon Top

**
**

Price: $48.99 at shopruche.com
I love this top, the unexpected but somehow perfect combination of rich cocoa brown with soft yellow accents. I'd wear it under a curvy cardigan, with skinny jeans or a pencil skirt. Skip a necklace, of course, but add the right handbag and a great pair of booties...
---
6

Miles of Open Road Ruffle Top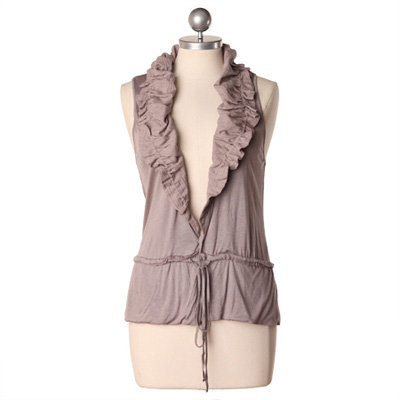 Price: $52.99 at shopruche.com
Part dressy, part casual, is there anywhere you couldn't wear this vest? I love the dove grey color and doesn't it look so soft? Wear with just about any of your tops underneath, and yoga pants for an early Saturday of errands, skinny jeans for lunch with the girls, a long skirt for the office or a Friday night date... the possibilities are endless!
---
7

Ruffly Roses Clutch

**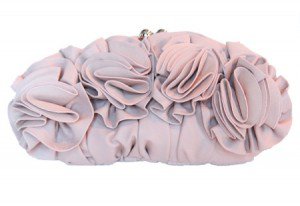 **
Price: $39.99 at shopruche.com
Sometimes the right way to wear a trend is... to carry it! And I can't think of a better way to add the ruffle trend to an outfit that this sweet little clutch! It's got one tiny pocket inside for small change, with the rest of the space to be devoted to your lippy, your cell phone, and wallet. Tuck it under your arm for a night out, or sling it over your shoulder with the optional, removable chain.
With so many lovely ways to wear ruffles this fall, there's no excuse to keep away from the trend! Adding a layer of ruffles, or just carrying that cute ruffled bag, will add sweet feminine touch to any outfit, really, so why not? Which of these gorgeous ruffles do you want to take home, and how would you wear it? Please let me know!
More
---
Popular
Recent