There are times when fashion emergencies cannot be avoided. Over the years, I've had my share of them. I'm just glad that I've picked up some tips and tricks to remedy these emergencies. Keep these seven products within your reach to help you with those fashion emergencies.
---
1

Sewing Kit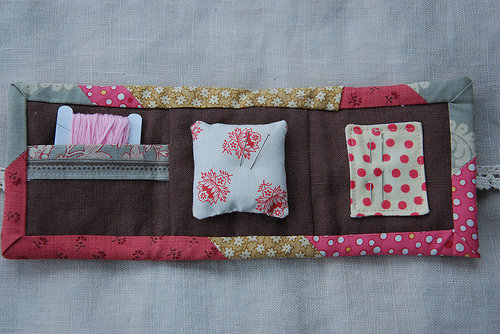 Photo Credit: A Lovely World
You should always try to carry a mini-sewing kit with you. This is useful for torn hemlines, popped buttons, or just any kind of clothing tear. If you don't have enough time, then you can just use masking tape to fix tears in an instant.
---
2

Safety Pins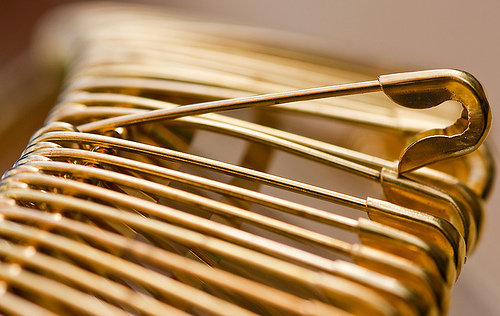 Photo Credit: kevinkpc
Safety pins can be used to keep loose buttons in place. You can also use this to secure your blouse in case a button comes off. Safety pins are useful in fixing broken bra straps.
3

Baby Wipes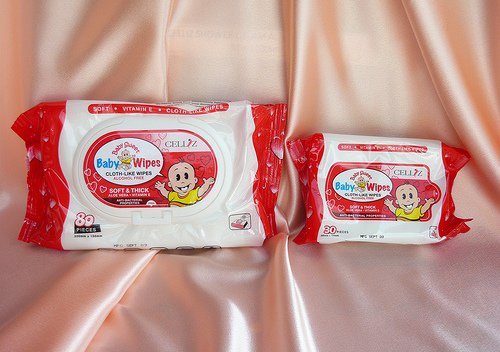 Photo Credit: Celliz
You can use baby wipes to wipe off smudged make up. You can also use them to wipe your pits in case your deodorant fails on you or if you sweat too much. Baby wipes are also useful in removing make up and deodorant stains on clothes. They can also be used to remove dirt from your shoes.
---
4

Double-sided Tape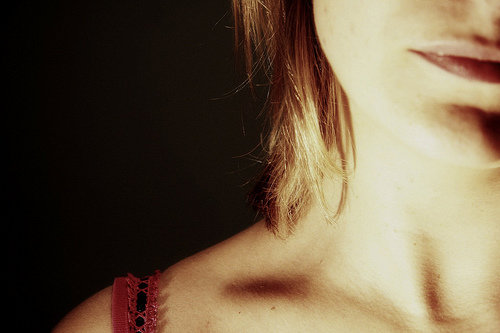 Photo Credit: obo-bobolina
Double-sided tape is a very versatile product that can be used in various fashion emergencies. It can be used to keep a falling tube top or to secure straps in place. It can also be used to keep a plunging neckline from exposing your bra or breasts.
---
5

Stain Remover Pen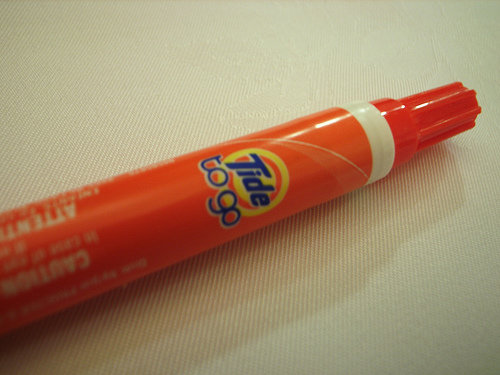 Photo Credit: wchgan
You can stain your clothes during the most inconvenient and unexpected times. A stain remover pen would come in handy during these situations. Just rub the pen tip onto the stain and watch the stain fade away.
---
6

Clear Nail Polish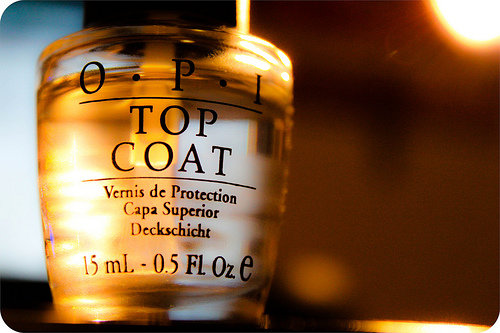 Photo Credit: layamagata
Clear nail polish can be used for a couple of fashion emergencies. You can dab clear nail polish onto the edge of a run on your stockings to stop it in its tracks. You can also keep frayed threads in place by dabbing clear nail polish on the area.
---
7

Band Aids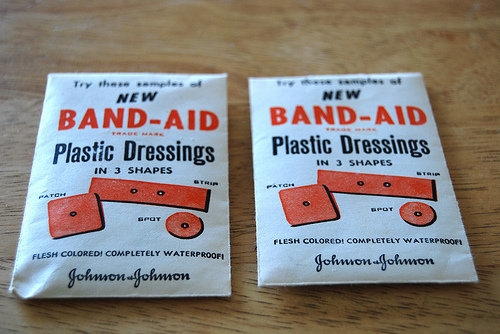 Photo Credit: krstl_blu
Band aids are useful in preventing or protecting feet blisters. You should carry them around if you are wearing new heels or sandals. But even if you are wearing old shoes, you'll never know when a blister might form.
Just because you can't predict when a fashion emergency might happen doesn't mean that you cannot be prepared for it. Fashion emergencies can be quickly fixed with the familiar items listed. Learn from the experiences of others and equip yourself with the things that can save you from public embarrassment.
Top Photo Credit: e. [formerly surlygrrrl]
More
---
Comments
Popular
Recent