I really like jeans and I know that they can be tough to take care of. You can't treat them like you do other materials that you wear. For that reason, I am going to give you 7 tips on taking care of your jeans so that they last a long time.
7

Keep Your Jeans Colorful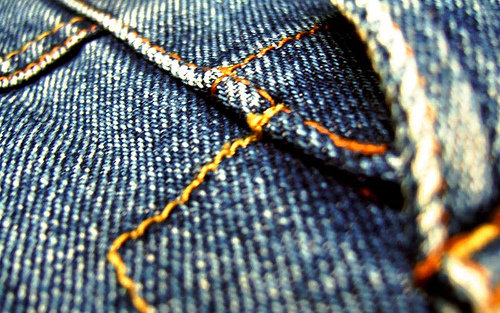 Photo Credit: Rajiv Ashrafi
Do you hate when those jeans fade? If you would like to keep the pretty color to your jeans, mix some vinegar in with some cold water when you rinse them. Make sure you rinse them well after you do this. Vinegar will help preserve your jeans and keep them looking new.
6

Freshen the Color Back up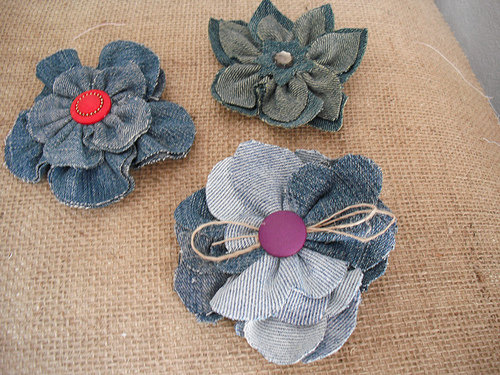 Photo Credit: cuoreditrappo
Did you not get to the jeans in time and now those black jeans have changed into a grey color? If you would like to restore them back to their normal colors, then just use black Dylon Fabric dye. In fact, this dye comes in different colors and can be used on all fabrics.
5

What about Those Stretch Jeans?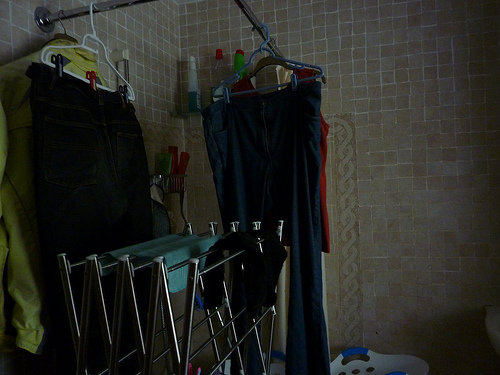 Photo Credit: florriebassingbourn
Do you have stretch jeans? If so, then you don't need to make them dirty before you wash them. You will need to wash them after you wear them or maybe at least once a week. This way, they will maintain their regular fit.
4

If They're Not Stretch Jeans, Let Them Get Dirty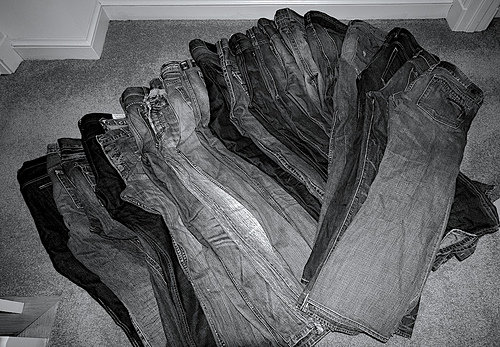 Photo Credit: Trek the World
This one may be surprising to you. They say to let your jeans get dirty and don't wash them. When they say this, they are talking about the natural wear type dirty. The longer you go without washing those jeans, the longer they are going to last. Not to mention the fact that they will fit nicely. I would say wash them every five wears.
3

When You Finally Wash Your Jeans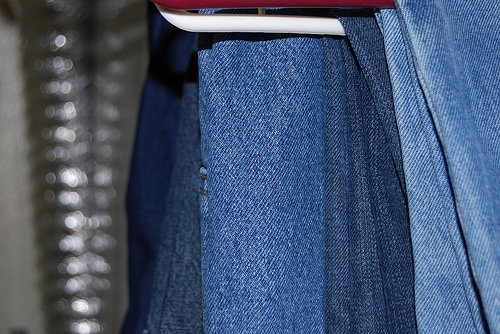 Photo Credit: cjacobs53
Turn those jeans inside out and do not use those powdered detergents. Powdered detergents have a thing with clinging to jeans and causing hard spots.
2

Wash Your Jeans Separately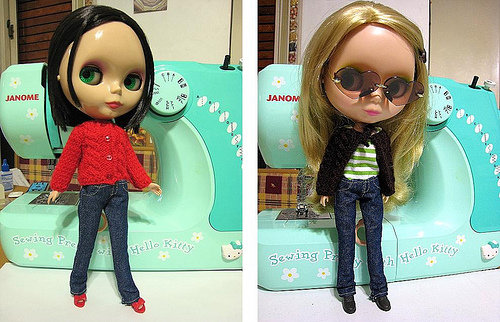 Photo Credit: Suedehead
When you do laundry, don't toss your jeans in with all of the other clothes. It is important to hold the jeans to the side and wash them alone.
1

Air Dry Your Jeans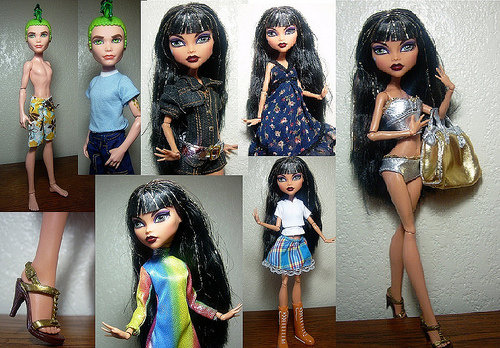 Photo Credit: tru_fashionista
The heat does not do any good for your jeans, so putting them in the dryer is not a good idea. If you are able to, you need to let those jeans air dry.
There you have 7 tips on taking care of your jeans. Jeans are fun to wear, I prefer jeans over anything else and I have always been like this. What about you, do you like jeans more than any other piece of clothing?
Top Photo Credit: veronicaarteira