One important aspect of life includes taking care of those items that we value - and what can be more valuable in our closets than that favorite pair of shoes? If we can extend the life of something, like our favorite stilettos or that perfectover-the- knee boots, then we will be able to avoid spending more money just to replace them. And let's face it, there is no such thing as REPLACING that very favorite pair of shoes, no matter how many new heels we buy. So, let's take a look at these 9 ways to take better care of your shoes and see how we can not only save ourselves some money, but also prolong the life of our favorite pairs!
---
9

Don't Wear the Same Pair of Shoes Often
Photo Credit: francophony
I don't care how much you love your favorite Jimmy Choos, do not wear them more than once a week lesser if possible. Also, never wear the same pair two days in a row. You should allow the shoes to sit for at least twenty four hours so that they can air out.
---
8

Protect Your Heels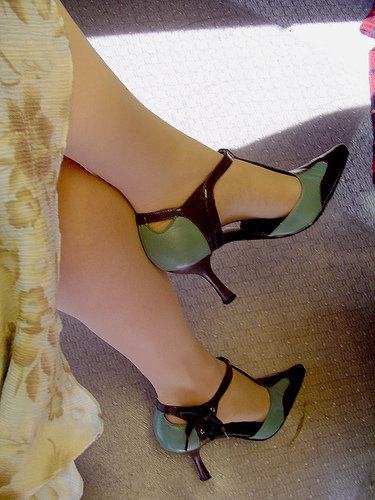 Photo Credit: *April*
This one has happened one too many times to my friends and me. I have now learnt my lesson and will protect the heels of my favorite shoes with my life. If you know that you're going to have a long night of dancing, why not stick to a comfortable pair of heels instead of your coveted Sergio Rossi heels. It's going to be dark and noones gonna see them anyway. Also, when you're driving , you should change into some flats. This is not only for your safety, but also to protect the heel.
---
7

Let Them Dry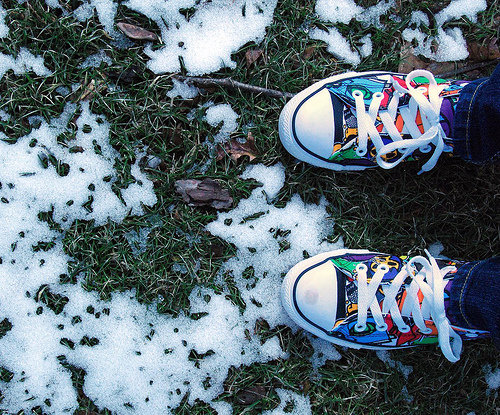 Photo Credit: .:Chelsea Dagger:.
If you wore shoes on a rainy day or they just happened to get wet, then you should give them some time to dry. This is especially true for leather shoes. Never wear shoes when they are not completely dry. They will damage your shoes and they stink!
---
6

Polish Your Leather Shoes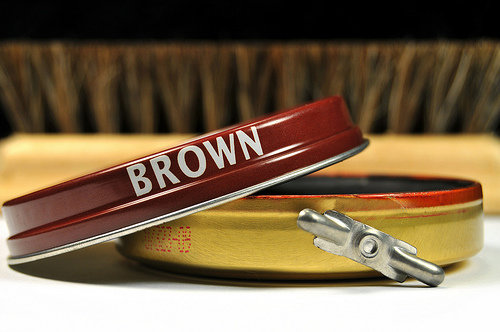 Photo Credit: Carlos Porto
Surely, you have some leather shoes somewhere in that closet of yours. It is important that you polish the leather shoes when the material starts to lose its lustre. It will make them look as good as new!
---
5

Take Them to the Shoe Repair Shop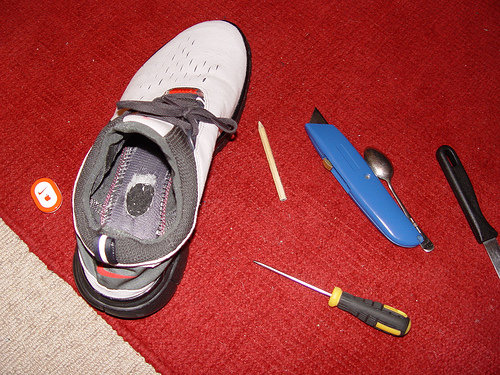 Photo Credit: callumalden
If you've spent a lot on your fabulous shoesand can't easily retire them and get more, then go to a shoe repair shop when necessary. They will replace the taps that are on your shoes. They may also resole the shoes when you have worn them down.
---
4

When the Color Starts to Fade ...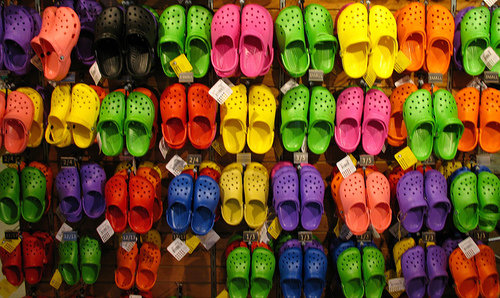 Photo Credit: ≈ ☼ ≈ giamarie≈ ☼ ≈
Has the color on your shoes started to fade? If so, then you should have them refinished and dyed. This way, you can restore the color and make them look like they looked when you first got them.
---
3

Have Another Layer of Tread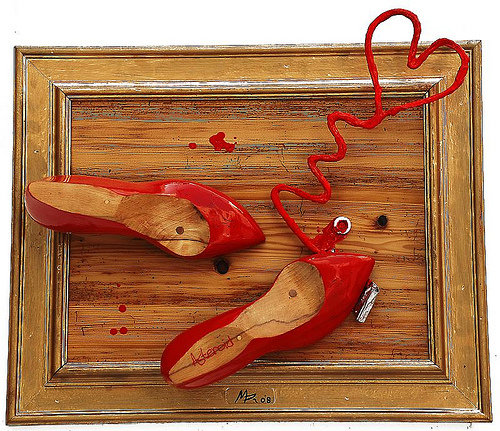 Photo Credit: Aster-oid
For those tennis shoes, you should have another layer of tread added. This will help prolong the life of the shoes so that you do not have to buy more tennis shoes. And there's nothing more comfortable than an old favorite pair of shoes much like an old favorite pair of jeans or fine wine!
---
2

Always Clean Them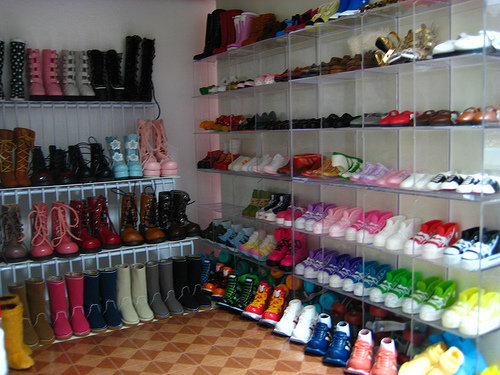 Photo Credit: Valaris
Do I even have to tell you this? At the end of the night, you sleep only after removing all your make upright? Hopefully you do. Similarly, when you get dirt on your shoes, clean them before it sets in. Do not just leave the dirt there and expect it to disappear.
---
1

Store Your Shoes with a Shoe Tree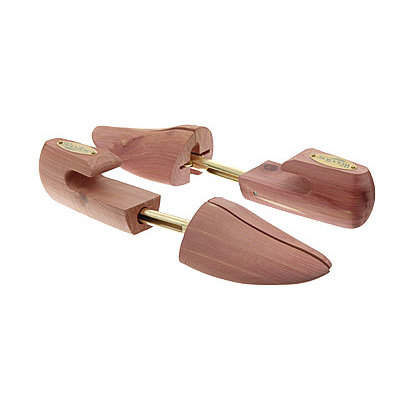 If you can, store your shoes with a shoe tree. This will help keep the shoe in its original shape. Don't have a shoe tree? Then stuff the toe of the shoe with some tissue or soft wrapping paper. It will work just as good though I recommend buying shoe trees atleast for all your expensive, designer shoes.
Those are my top 9 ways to take care of your shoes. Hope these easy tips will help your shoes last longer and you won't have to say good bye to your favorite pair earlier than needed. And what about you? Do you have some special tricks to prolong the life of your favorite pair? Please, share...
Top Photo Credit: jasperroz
More
Comments
Popular
Recent