If you're like me, you get so tired of seeing these unrealistic celebrity bodies plastered over magazines, television, and the Internet. Sure, I'd look just like them if I had a chef, a personal trainer, and tons of money! When I see these movie stars or models, it just makes me depressed! So, here are my fifteen favorite celebrities that actually look like real women!
1

Salma Hayek ...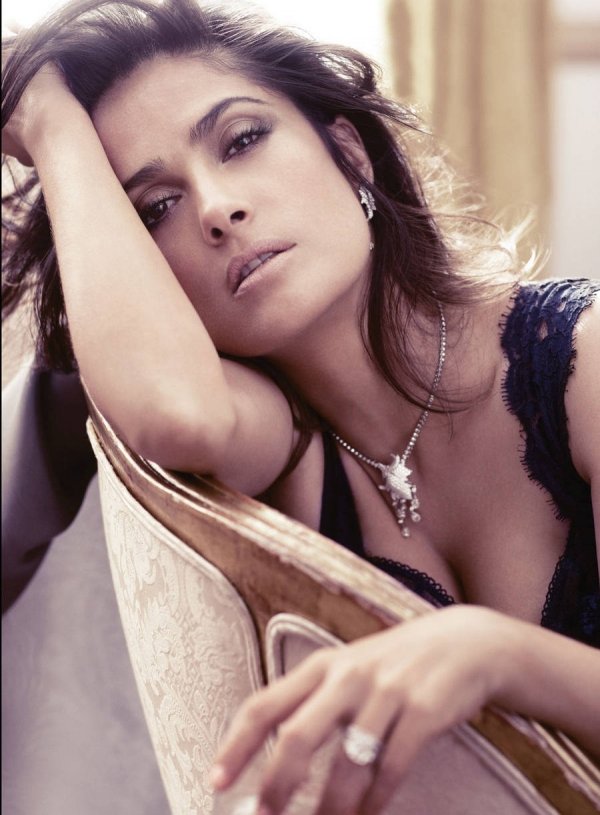 Salma is gorgeous, but she looks like someone you could actually see walking down the street. She's voluptuous, curvy, and wasn't afraid of showing her post-baby body when it wasn't in top form. Salma is natural and beautiful, and she's got tons of self confidence. That's totally real and totally sexy!
Joe
my #1 as well I mean she is my crush ...
2

Katie Holmes ...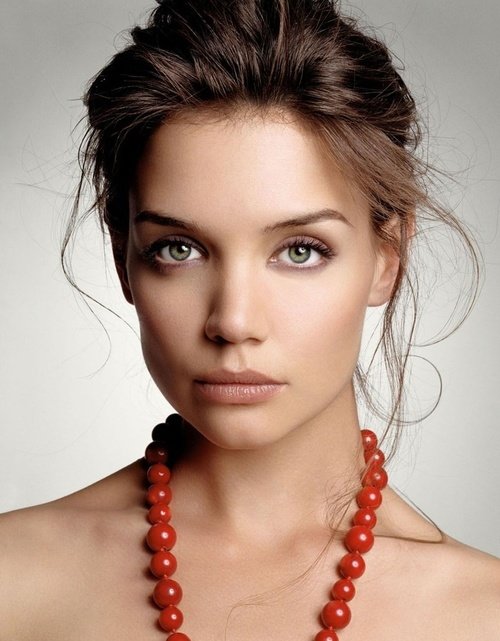 Katie is just plain cute. Sure, after she married Tom, she's become this big fashion icon, but she still has her goofy little biting-her-tongue smile that makes everyone like her. She has bad hair days, wears weird jeans to the park sometimes, and basically comes off like a real life woman who just happens to be a star. Love her!
Trendinig Stories
More Stories ...
3

Reese Witherspoon ...
I think Reese is just totally classy. She looks like someone you could easily meet in your local mall or see playing at the park with her kids. Even when she's glammed out on the runway, her style choices still seem sexy yet effortless. I love her natural beauty, and she sports hairstyles that real women could easily imitate and look great in!
---
4

Jennifer Garner ...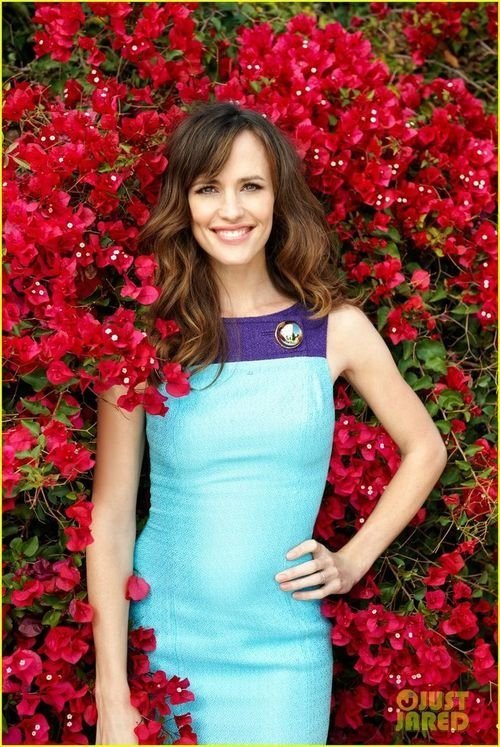 Jen is now a mother of two, and I love that she takes her daughter to the park in just regular clothes. Yes, she's got a mega-watt smile and a perfectly toned body, but she also has such a sweet, real-looking face and healthy, shiny, natural hair. I think she's got a natural appeal that makes her much more attractive than stars with too much plastic surgery.
---
5

Jessica Alba ...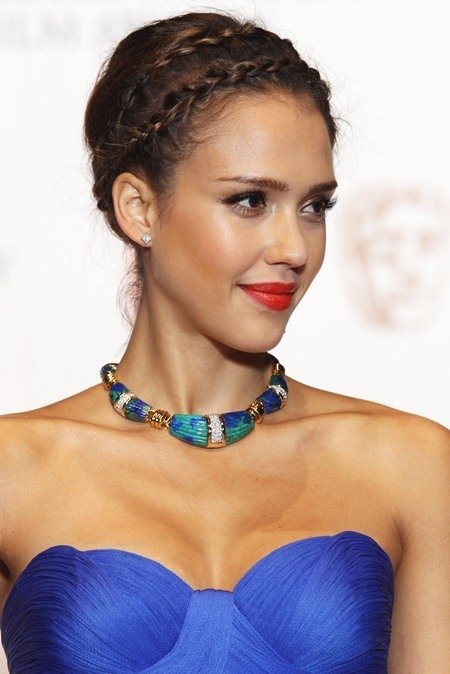 Sure, she's totally gorgeous, but Jessica's got that girl-next-door vulnerability about her. Plus, her face is naturally pretty, but not so perfect that she looks fake. I think she looks like someone you could totally have set next to in class.
50 Hottest Women Celebrities to Be Inspired by …
Paul
she's Mexican and that's great she's so down to ea...
---
6

Jennifer Lopez ...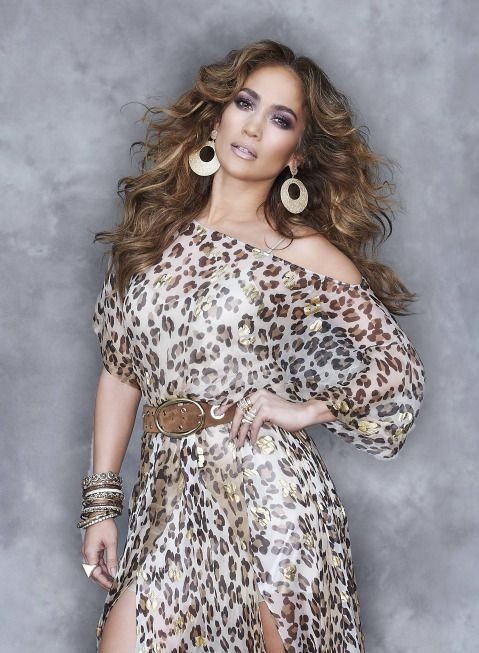 Everyone knows J-Lo has her trademark ghetto booty, but she's got a real woman's body. Now, I did see Jennifer's wax figure at a Madame Tussad's wax museum, and they say those are real life size models of the stars... I'll have to say, she was extremely short. However, she definitely had a realistic-looking shape, and - of course - she's totally lovely!
---
7

Beyonce ...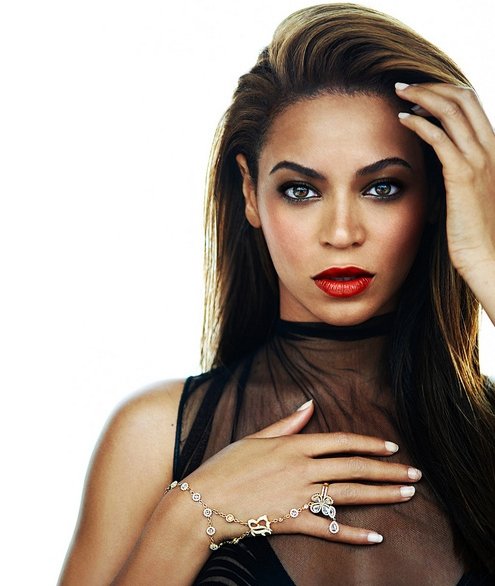 Of course, Beyonce has to make the list. Her body is so "bootylicious", right? Seriously, I remember reading somewhere the Beyonce has an (estimated) body mass index, or BMI, of about 21... that's totally within the normal range. Beyonce (with the exception of her super-thin self in Dreamgirls) has curves, a nice booty, and a chest. She looks like a natural woman!
---
8

Jessica Simpson ...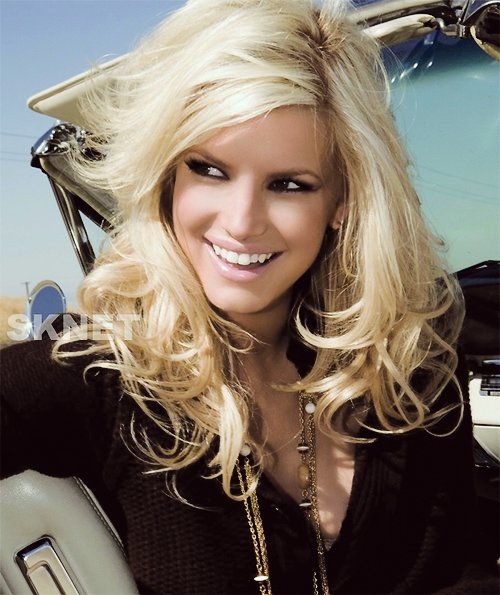 Okay, so she has gotten a lot of flack in the last few weeks about gaining weight, but I think she looks much better with a few pounds on her. Jessica Simpson is not fat - for most of us, if we could look like her, we'd be thrilled! She looks much more natural and real with her new curves.
---
9

Rachel McAdams ...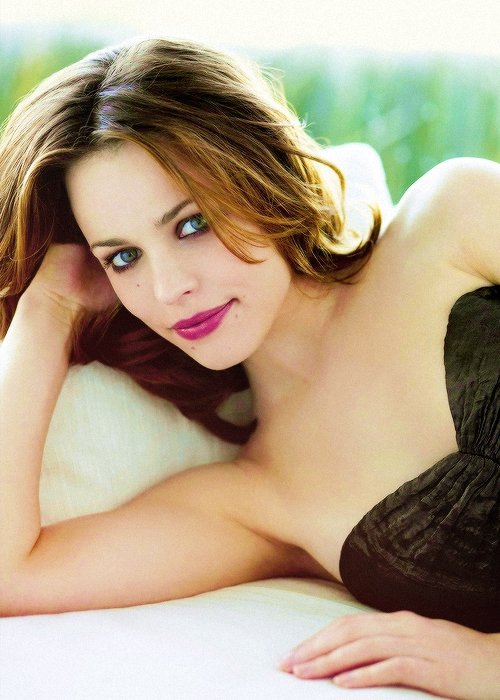 I just think Rachel McAdams is so cute. She's got a sweet face and seems to really have a sunny disposition. She's very pretty, but she's not so over-the-top gorgeous that you couldn't picture yourself being friends with her. Rachel is attractive without being intimidating. I think she's got a really natural looking style, too. She's someone I'd love to look just like!
---
10

Jessica Biel ...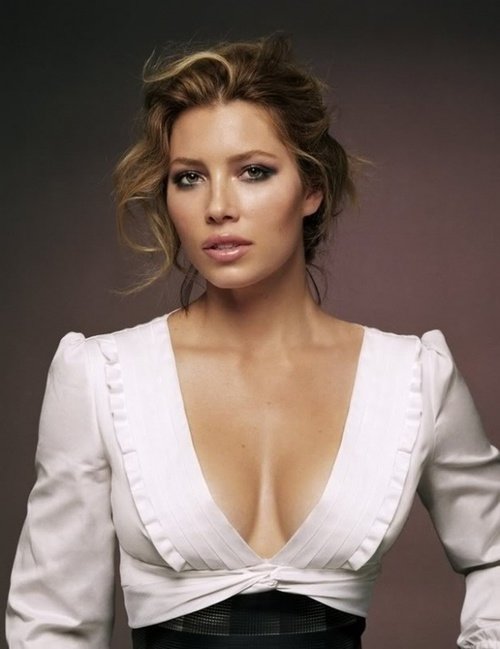 I've seen Jessica Biel on television since she was a teenager on Seventh Heaven, and I've always thought that she was a really natural-looking star. She's so fit and in great shape, but she at least has a body, face, hair, and style that appears to be attainable by the average person. I also think she appears so natural because she doesn't get into all the Hollywood game playing, and she just stays true to herself.
---
11

Lady Gaga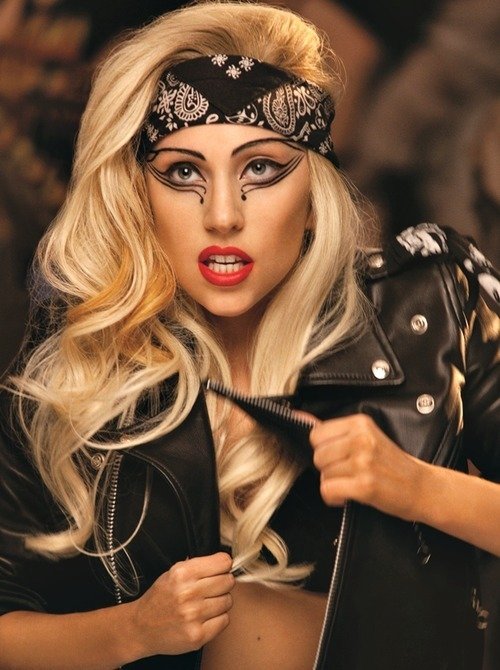 Last year, 26 year old Lady Gaga posted a picture on Twitter that became a world wide phenomenon overnight. She tweeted "anorexic and bulimic since age 15", and the photo showed Gaga at a normal size, much larger than she used to be in her earlier days of stardom. Since then, the star has spoken out about refusing to live up to Hollywood's standards to be bone thin and now looks curvier and more beautiful. She is now the shape of most real women and refusing to live up to an image that was created superficially anyway, and I just love that!
---
12

Mariah Carey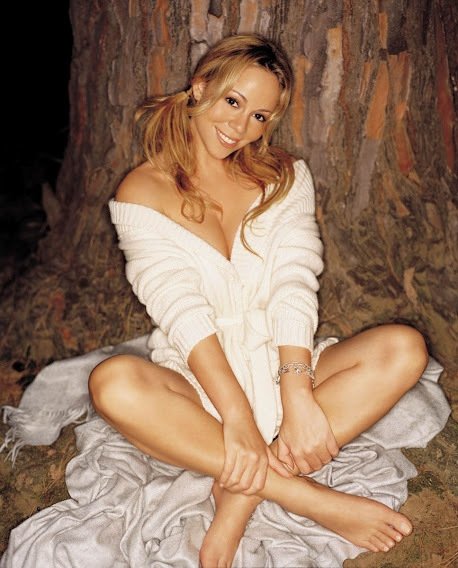 I grew up listening to Mariah Carey and in her earlier days, she was stick thin like most celebs just starting out. Yet now, Mariah flaunts a larger size, and one that's quite lovely, I think. She's not concerned with being bone thin anymore, which is great since she's a mom anyway. Mariah is still lovely with her long locks, tanned skin and beautiful voice, and that's something no shape she has will ever change!
---
13

Shakira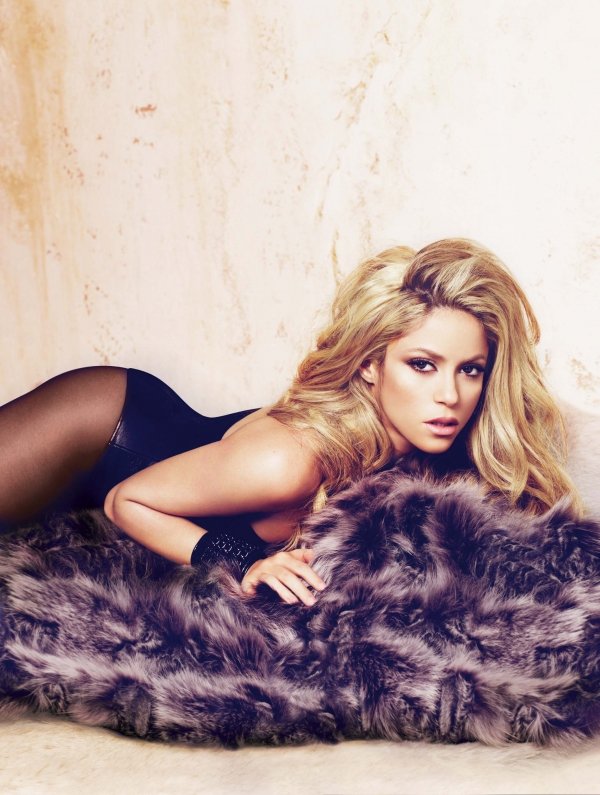 I've always loved Shakira for her curvy figure. In fact, in high school, she was my favorite singer, because she was the only one I could relate to on a body level. She had curvy hips, which I always hated about my own body, until I saw her. Then, I realized how much she was idolized for her curvy hips and suddenly, mine didn't seem that bad. She made me proud to have a figure, while other celebrities made me feel out of place and overweight for it.
---
14

Kate Winslet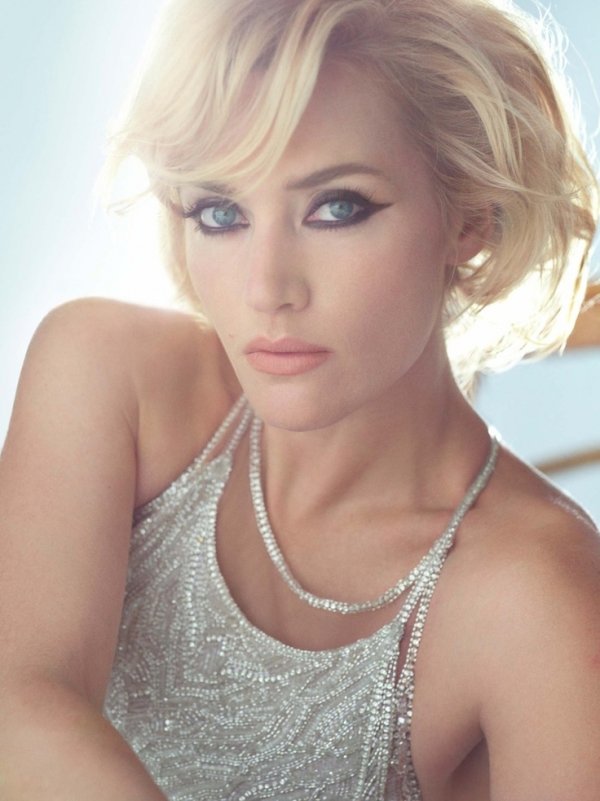 Something I always loved about Kate Winslet was that she never tried to look thin for anyone. Her career took off with Titantic, and she publicly stated at the point of its release that she wouldn't change her weight for anyone. Since then, I've loved the actress, and her normal, beautiful curves haven't hurt her career one little bit. Kate's lovely skin, gorgeous locks and glowing eyes always set her apart from other celebrities in my opinion. There's so much more to beauty than a person's size and with her talent, Kate's a great example of what real beauty is.
---
15

Kelly Osbourne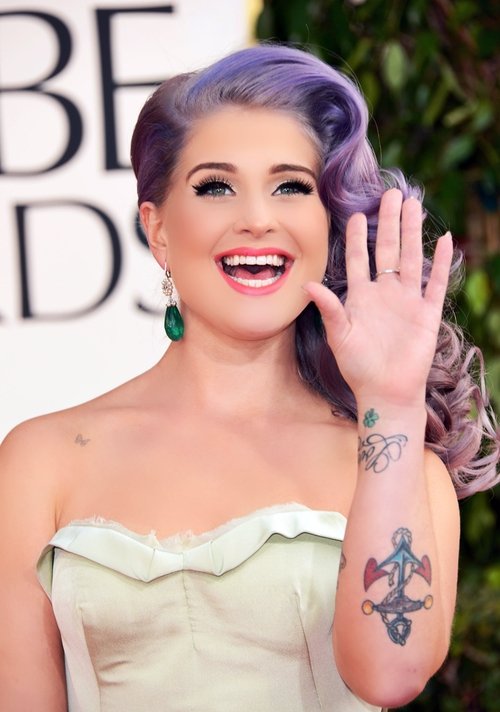 Recently, Kelly Osbourne lost a lot of weight on the Atkins diet, yet she's still a normal, beautiful size and not bone thin. She also isn't still dieting, but living healthy, which is just great! Kelly has curves and doesn't exercise herself to death either. In fact, she recently appeared in a summer issue of Self Magazine where she told readers that she considers a dance party or hula hooping with friends the perfect idea of exercising! Kelly is a great example of how to be a normal size and still live healthy and have fun too.
Are you inspired by any of these real-looking celebrities? Who are your favorite stars with realistic-looking bodies that I left off the list? Post their names and why they're real to you below! I'd love to hear from you!
---
Comments
Popular
Related
Recent