Do you remember that couple during high school, that were always together? And how shocking it was when they split up? Well, celebrities are like that too. Often, we see and hear enough about the relationship to have our own opinion on it, and know as much about it as we do about friends relationships. So when the perfect couple start to go wrong, we are all a little confused. Or, in the case of these eight, utterly shocked!
---
1

Hilary Duff and Joel Madden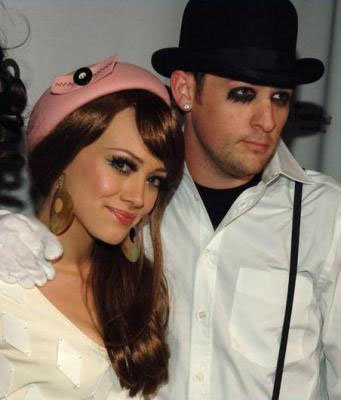 Photo Credit: HateMeLoveMe
Hilary and Joel were such a cute couple. They were both well known, but also kept a good amount of privacy, and they seemed to make each other so happy when out and about. Whether they were both scrubbed up or wearing Joel's Gothic look, they looked set to last! So when they split up and Joel quickly moved on to date Nicole Richie, Hilary was quick to tell a magazine that it was clearly a rebound relationship..although I'm not sure she'd agree now, with the couple looking stronger then ever and having a baby together.
2

Pamela Anderson and Kid Rock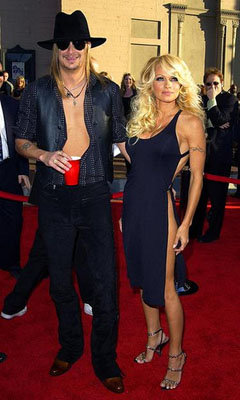 Photo Credit: World of Hats
Pamela and Kid always seemed to have a volatile relationship, but they were also very protective of each other, and were always entertaining the media with very full on public affection. So when the two finally tied the knot, everyone expected Pammy to have found her partner for life...until just four months later, when she filed for divorce. We still aren't one hundred per cent sure what went wrong...just weeks earlier, Pam was quoted calling her wedding 'the most romantic wedding of all time', so clearly it went downhill fast.
---
3

Britney Spears and Kevin Federline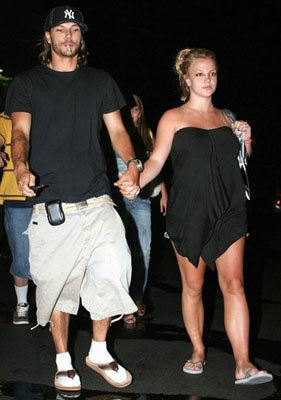 Photo Credit: ill_be_me1984
No one expected Brit to end up with Kevin, so when she announced their relationship, everyone presumed it was a rebound. Then the engagement came...Brit was morphing into a girl the public didn't recognize! Gone were the sexy music videos and flawless beauty, instead she was piling on the pounds, and swearing. They seemed happy, though, and when they got married and had two children, she seemed genuinely happy. So their divorce came as a shock, with Britney claiming 'irreconcilable differences'. That wasn't the most shocking bit, though...Brit then went on a public self-destruct mission, and even begged for him back. Who could forget her trashing a car with an umbrella, or shaving her head?!
---
4

Marilyn Manson and Dita Von Teese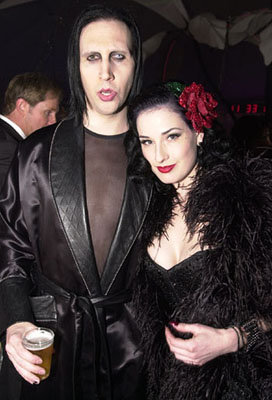 Photo Credit: ± ZIM ZUM
Marilyn and Dita seemed to be a dream couple. They are both very outgoing, with slightly strange claims to fame, and Dita seemed to be so happy with her new man. He coped fine with her sexy strip teases, and she had no worries about his slightly-scary music videos...but after just a year of marriage, she filed for divorce, stating that she still loved him but couldn't fight his demons anymore.
---
5

Tom Cruise and Nicole Kidman
Photo Credit: YES, we like MOVIES !
Not only did these two make movies together, but they had a fantastic personal life, too. They were widely regarded as a very successful couple, and were married for a whole ten years before they announced their split. They claimed that they still had the utmost respect for each other both personally and professionally, and that it was a mutual split, until they were caught avoiding each other at a ceremony. They were so cute together!
---
6

Jude Law and Sienna Miller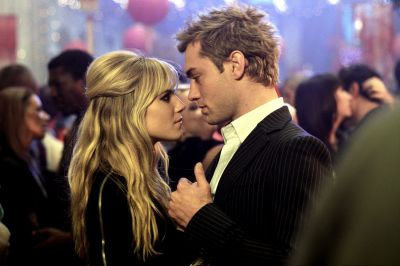 Photo Credit: missjessdoll
Sienna and Jude had the perfect chemistry...just looking at each other they seemed to forget anyone else existed, and you can't fake that! They were a very high profile couple, but they seemed to have a very high profile love, too, and announced their engagement in 2006. But in November, they announced that they had separated...which we later found out was due to Jude's affair with Daisy Wright. Sienna later said that they had tried to work it out but simply couldn't...I really felt for her!
---
7

Justin Timberlake and Britney Spears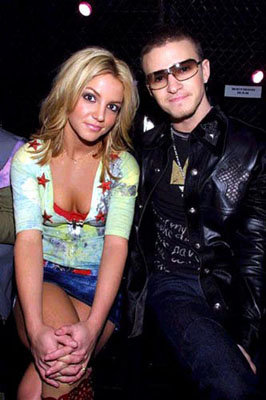 Photo Credit: aboodmagic
Justin and Britney were the couple everyone loved...both innocent and family-friendly, and very in love. They were together for three years and rumours of engagement and marriages were everywhere when they announced their split, with neither wanting to talk about the reason behind it. Losing Britney launched Justin's career sky high, while Britney seemed regretful and struggled to recover. Justin's later hit 'Cry Me A River' contained a Spears look a like, and seemed to give away that Britney had cheated, rumoured to be with a mutual friend of the pair. And while no one has confirmed (or denied!) this, Britney admitted she wanted Justin back during the breakdown of her marriage to Kevin. What a shocker!
---
8

Reese Witherspoon and Ryan Phillippe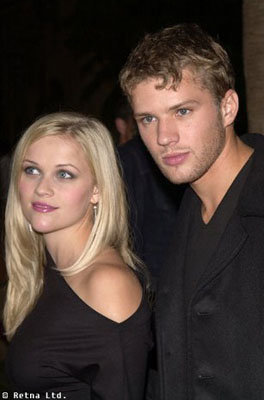 Photo Credit: esandhya22
Reese is a gorgeous girl, and Ryan is so damn cute...they made a very sweet, very gorgeous couple. I couldn't believe it when they announced their marriage, it seemed so perfect! So when they celebrated their seventh wedding anniversary, we all thought we'd found the perfect celebrity relationship. Until Reese filed for divorce...neither has ever talked about why, but they have remained civil and share custody of their two children.
---
9

Jessica Simpson and Nick Lachey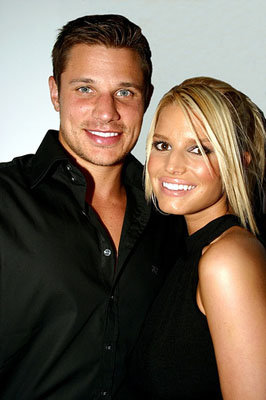 Photo Credit: DeMattos
Jess and Nick were a great couple...their TV show might have been heavily criticized, but it made the couple the nations sweethearts, and showed how much they really loved each other. They seemed meant to be...but when they split in November 2005, the programmes stopped. It was the end of an era...Nick soon moved on to an MTV presenter, and Jess was linked with John Mayer, but it's just not the same!
---
10

Jennifer Aniston and Brad Pitt
Photo Credit: cvrcak1
These two were Hollywoods golden couple. Even the Beckhams can't compare! Jen was the Nation's golden girl after Friends hit the big time, and everyone loves Brad...they made an amazing couple, and it seemed that everything they touched turned to gold. Their wedding cost a reported $1 million, and I would have loved to go! But Brad was linked with Angelina Jolie, and Brad and Jen announced their split soon after. What a shocker!
Wow...over the years, there have been some huge upsets! I still can't believe some of them...Britney has had some amazing ups and downs, and Brad and Jen should so be together.... Not to mention Reese and Ryan! Is there a celebrity break up you can't believe? Please let me know!
Top Photo Credit: SOCIALisBETTER
---
Comments
Popular
Related
Recent