What's that one thing that our celebrities are really good at? Making us go OMG! Of course, there's the OMG good variety and the OMG bad variety. You'll find both kinds in these 12 photos. Let's see if you can spot which is which. Good luck!
---
1

Stefani Joanne Angelina Germanotta

Do I hear you say WHO?! Well, sweet little Stefani has now grown into the ever scandalous, the every crazy...wait for it... Lady Gaga!! That's right, this little cutie is actually Lady Gaga back in her childhood days. Who would have thought!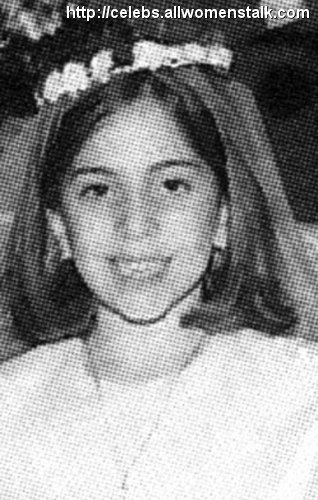 See all photos of Lady Gaga's childhood days
2

Juliette Lewis

First we had Katy Perry at the MTV Music Awards and now Juliette at "The Switch" World Premiere. What's with everyone trying to channel their inner smurf? Blue hair isn't pretty. It's just...strange.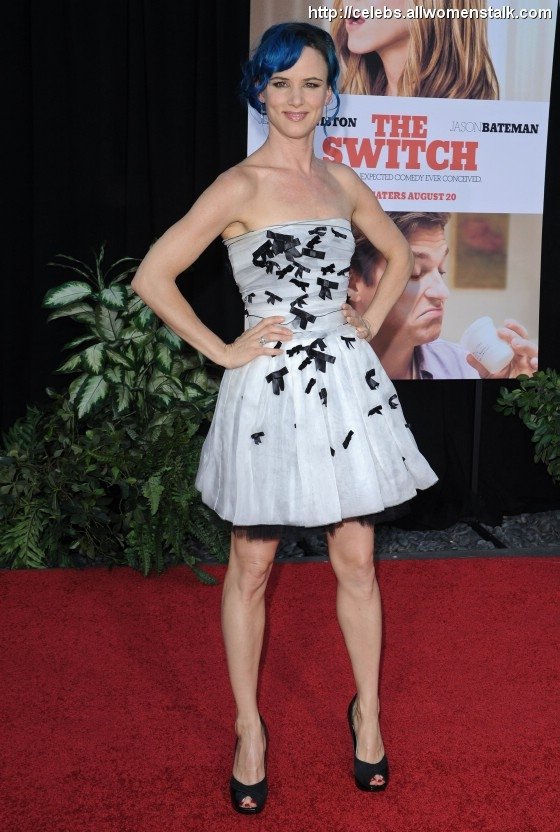 See all photos of Juliette Lewis at "The Switch" Premiere.
---
3

Taylor Momsen

Meet the celebrity who took smokey eyes to a whole new level...Taylor Momsen aka raccoon look-alike! It seems like, every time I see her, she has one extra layer of mascara or kohl or eyeliner. Yikes! How does she see through all that eye makeup anyway?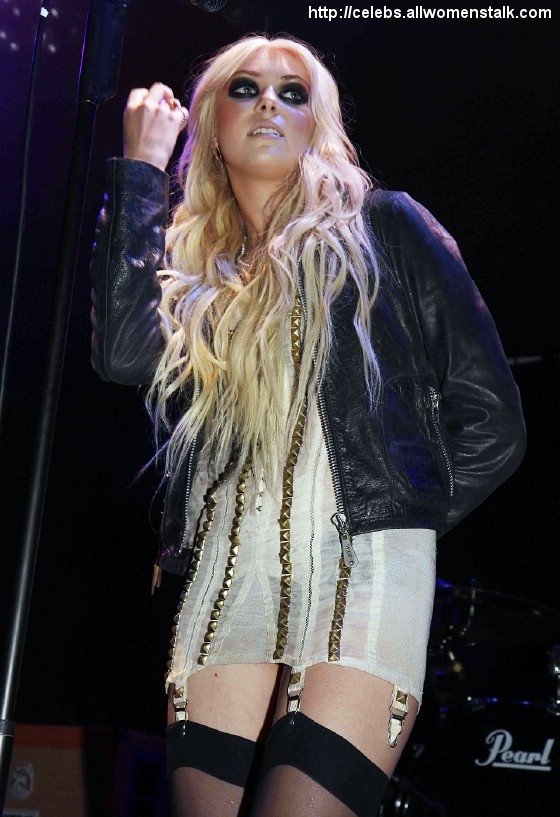 See all photos of Taylor Momsen
---
4

America Ferrera

Okay, this is definitely OMG-droolworthy-good! I haven't seen America in a while but she looked stunning at the screening of the film "Fair Game" at the 36th Deauville American Film Festival. Her Malandrino dress was black but far, far from boring. She absolutely rocked this all black look and the best part is, she definitely knows how to work those curves!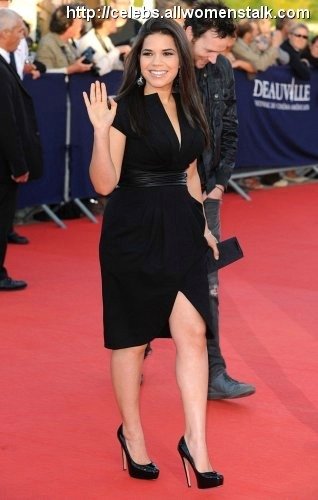 See all photos of America Ferrera.
---
5

Alan Cumming

If the objective was to wear a butt ugly suit that does nothing for you and makes people go"OMG WHY?", congratulations Alan, mission accomplished. This blue suit is by the Norwegian clothing brand "Moods of Norway", whose slogan is "Happy Clothes for Happy People." I'm not sure what I feel when I see this suit but happy is definitely not it!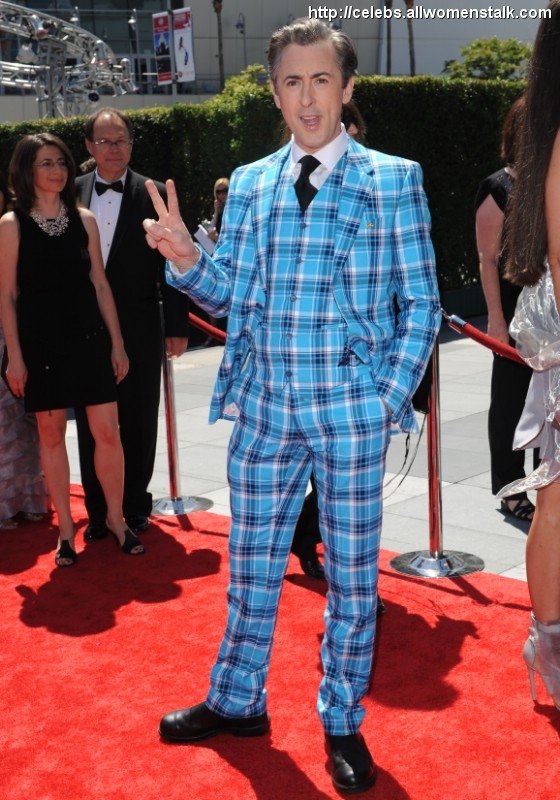 See all photos of the Primetime Creative Arts Emmy Awards
---
6

Solange Knowles

Obviously the first thing that you notice about Solange's picture is her hair which honestly, is not my cup of tea. But look a little lower...OMG! are those Alexander McQueen Claw Heels on her feet?! Anyone who can walk in those deserves to be worshiped!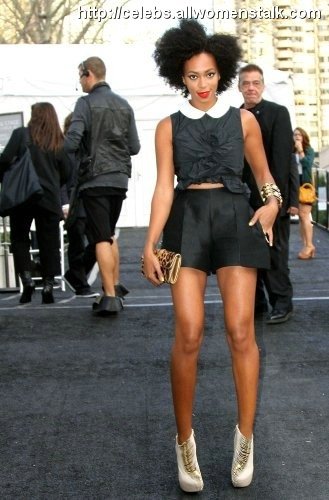 See all photos of Solange Knowles
---
7

Lady Gaga

You didn't think we'd feature Lady Gaga just once did you?

Event: The MTV Video Music Awards.

The dress: A dramatic, fit for a queen, Alexander McQueen gown, paired with Alexander McQueen armadillo heels.

Enough said.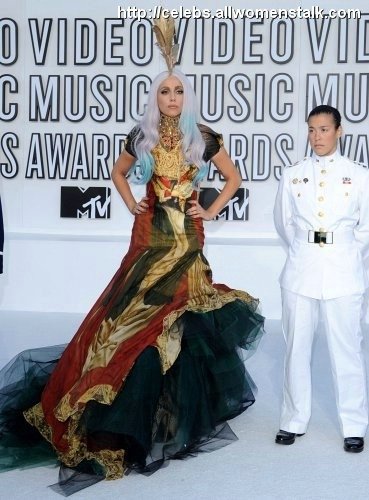 See all photos of Lady Gaga at the MTV Video Music Awards
---
8

Guess Who

Let me give you a hint...tick tock, on the clock... Yep, Ke$ha indeed! A tiger mask is funny but wouldn't it be funnier if she'd worn a paper bag instead? Ha Ha Ha!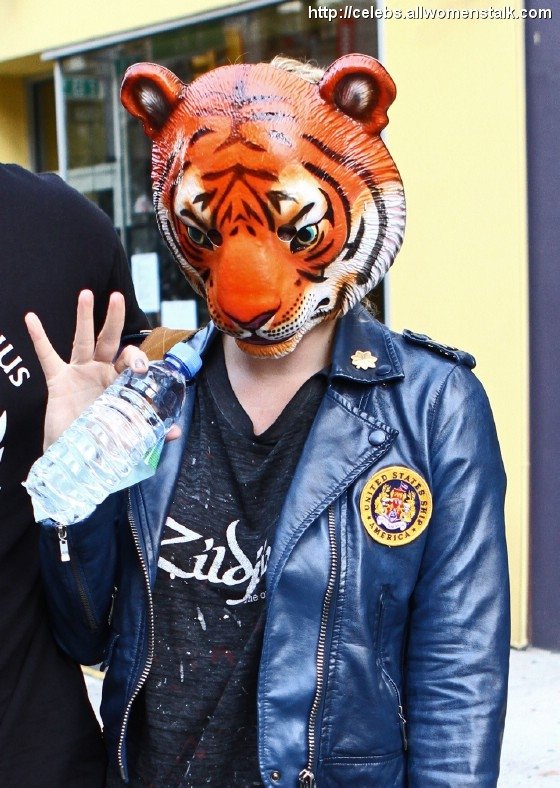 See all photos of Kesha in disguise
---
9

Zac Efron

OMG! When did Zac get all grown up with facial hair? Loving his new avatar at the "Charlie St. Cloud" Madrid premiere. It goes wonderfully with his impeccable sense of style!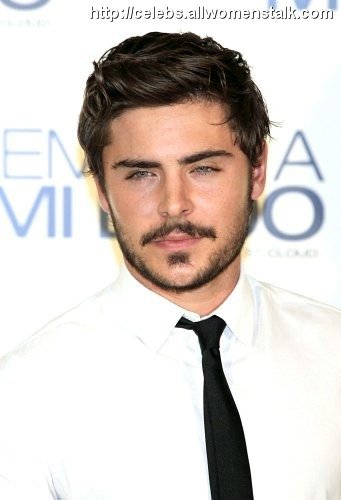 See all photos of Zac Efron
---
10

Marilyn Monroe?

Relax, it's just everyones favorite heiress, Paris Hilton *barf* pretending to be Marilyn Monroe. But just because you put on a blonde wig, a Herve Leger bandage dress, Louis Vuitton heels and a faux fur jacket, doesn't magically transform you into the iconic beauty now, does it!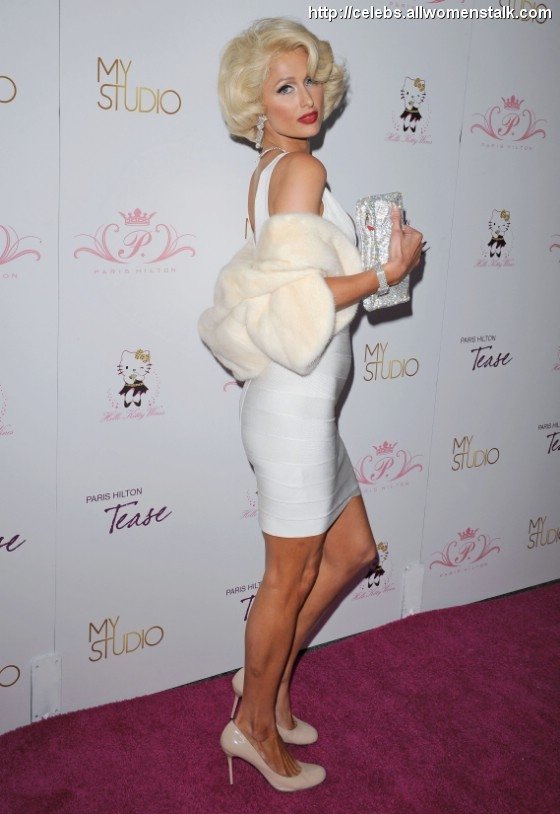 See all photos of Paris Hilton as Marilyn Monroe
---
11

Lady Gaga

Yes, the very controversial meat dress by Franc Fernandez that Lady Gaga wore to the MTV Video Music Awards. I do love her but sometimes, wearing certain things only for shock value gets a little boring. Besides, it's not one bit flattering!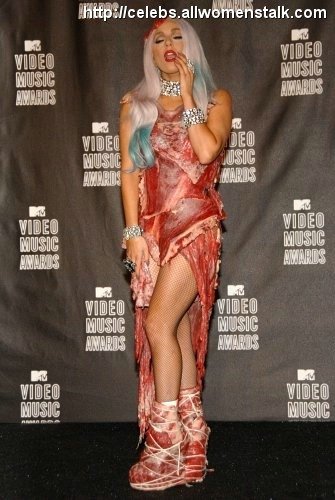 See all photos of the MTV Music Awards
---
12

Katie Price

OMG times three! An I-pod tiara?? Nano earrings?? Silver spacesuit?? And of course her trademark, practically revealing-it-all cleavage. Is this some sort of alien tramp outfit? Then again, here's what she said about her outfit, "We put the Nanos on my ears as earrings, and someone said, "Is it over the top?" 'And I was like, "Have you seen the rest of me?!" I bet you were like, "what on earth is she wearing?" It's my maddest outfit yet!' Knowingly dressing like THAT makes it so much better....not!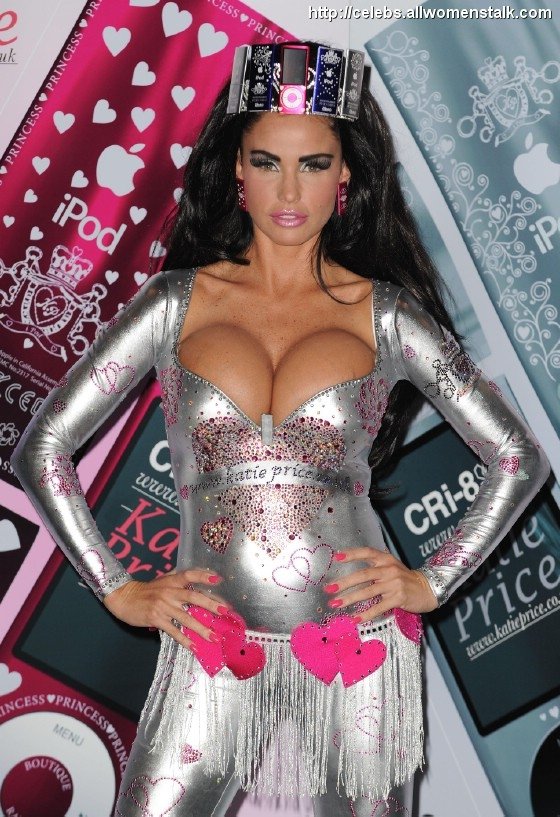 See all photos of Katie Price
I bet that last photo is going to keep you going OMG for a while. So I shall take your leave now. If you do find links to other OMG worthy photos, do share them. As always, don't forget to visit Celebs.Allwomenstalk.com for your dose of all things celebrity!
Top photo credit: ****Ged
---
Comments
Popular
Related
Recent