One of the most exciting stories in the celebrity world started in Mississippi on December 2nd 1982. That was the day when Britney Jean Spears first saw daylight. Nobody knew by then that she was going to become a world famous singer and a teenage idol. Britney started singing when she was very young, at the age of 8 she attended the auditions for The New Mickey Mouse Club but she was too young then. When she was 11 she finally made it and she was on the show until she was 13. In 1997 good things started to happen with her career. She was signed by Jive Records and even more exciting, she became opening act for world famous bands like Backstreet Boys and 'N Sync.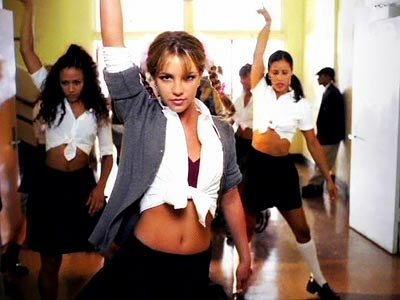 In 1998 it was time for the world to get to know Britney. Her single "**Baby One More Time**" was released that year and as you all know it became extremely popular immediately. Every single teenager sang along in the lyrics and everyone knew the melody. Suddenly Britney was a pop star. With her sweet, innocent look everyone liked her and every teenage girl wanted to be like her. She actually sold nine million ex of her debut single and it reached number 1 on Billboard Hot 100.
In early 1999 her first album was released and it reached number 1 on the Billboard list as well. The album sold 25 million ex all over the world and the success was a fact. She really couldn't have received a better start on her career.
The new star won became Female Artist of the Year on the Billboard Music Awards in 1999 and she also won three other awards. She also won Favorite Pop/Rock New Artist at the American Music Awards the same year.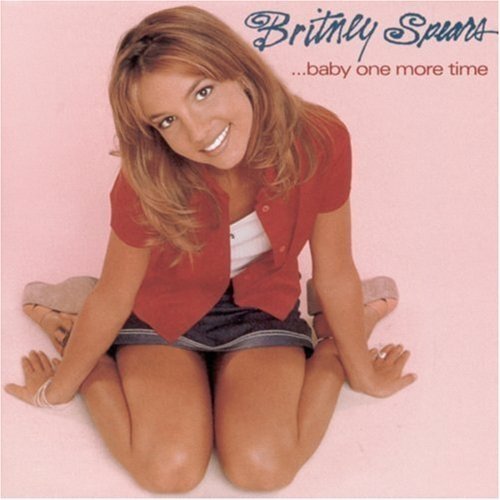 Britney's success continued. Her second album, "**Oops!... I did it again**." Reached the same success as her first one, and it sold more than 1,3 million copies in one week after it was released only in the U.S.
2000 became a great year for young Britney as well. She won two Billboard Awards and was nominated for two Grammy Awards. Britney also had a boyfriend, and not just any guy, she was dating the gorgeous 'N Sync member, Justin Timberlake.
"Britney grew up on my living room floor. I still love her to death. They (Justin and Britney) were together 10 or 11 years and had, from day one, instant chemistry between them. She's a sweet girl. I just hate what she's going through now."
Lynn Harless, Justin Timberlake's mother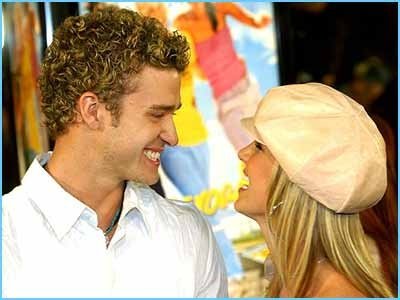 2001 started well, Britney signed a contract with Pepsi and she also wrote a book, her second one, together with her mother. Her third album was released the same year. It was called "**Britney**". The album reached number 1 on the Billboard list as well but it wasn't as successful as the previous ones and the singles never reached top 1. The innocent Britney started to change and she wasn't as innocent any more.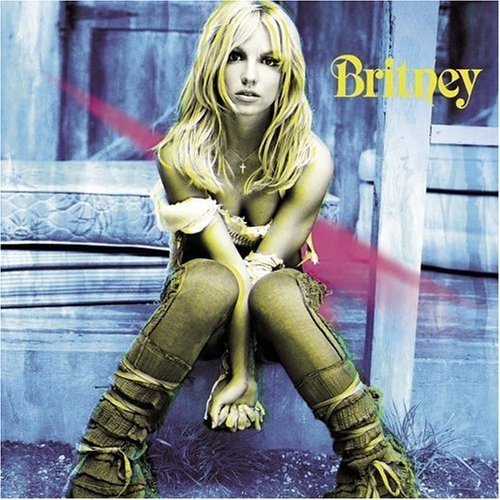 In 2002 Spears did her movie debut. She played the role as Lucy in the movie Crossroads. 2002 was the year when Britney and her boyfriend Justin broke up as well. This was fairly much the year when everything started to turn.
"If loving her is wrong, we don't want to be right. The queen of teen grows up - with her own house, a new movie and a third album."
Jenny Eliscu, Rolling Stone, 2001
Album number 4 was released in the end of 2003, the name was "**In the Zone**" and it went well just like the previous. One of the singles, "**Toxic**", was a great success and it gave her the first Grammy for Best Dance Recording.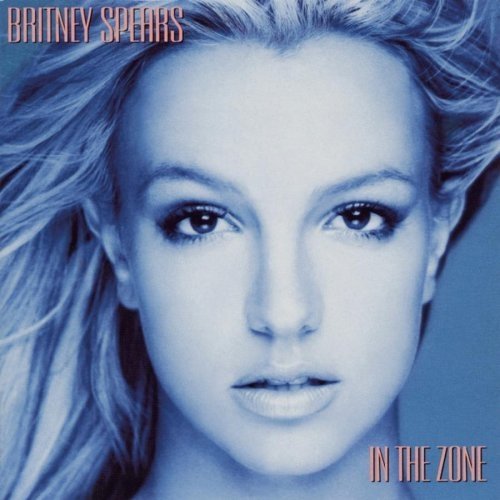 In January 2004 Britney got married to a friend of hers, Jason Alexander, but the marriage only lasted for 55 hours. They married each other after several days of partying so it's probably not too difficult to figure out the reason for the quickly ended marriage. In September 2004 Britney got married again, this time to Kevin Federline, a musician and dancer.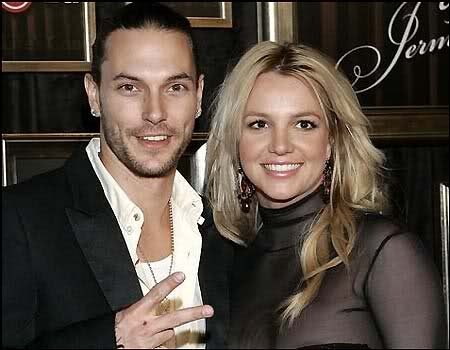 Britney also released an album in November the same year. It was a Greatest Hits-album with the name "**Greatest Hits: My Prerogative**". This album reached number 2 on the Billboard List immediately.
2005 was the year when Britney became a mother. Her first son was born in September 2005 and the happy parents decided to name him Sean Preston Michael Spears Federline.
Becoming a mom didn't stop Britney from releasing one more album though, in November she released the remix-album named "**B in the Mix: The Remixes**".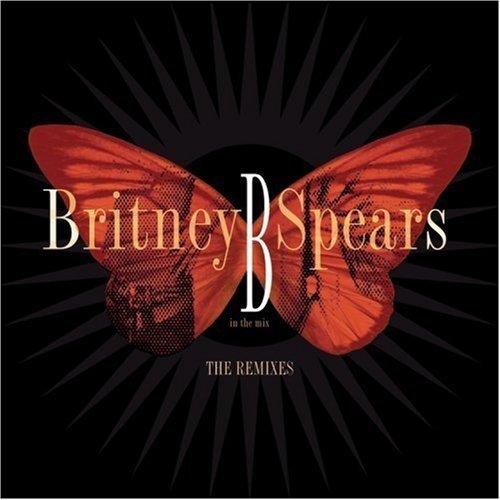 Son number 2, Jayden James, was born one year after his older brother, in September 2006. Only a few months later, in November Britney filed for a divorce from Kevin, and she got the divorce in March 2007. After this everything started to go the wrong way for Britney. She was out partying a lot, and she was pictured in very bad conditions several times. Rumors came up that she was on drugs and it was obvious that she was drinking a lot of alcohol. In the beginning of 2007 Britney was shaving all her hair off and she was also putting herself on rehab for the alcohol problems. She didn't manage to stay away from alcohol and drugs though and in October 2007 she lost custody of her sons.
"If there is one thing that has become clear in the past year of Britney's collapse - the most public downfall of any star in history - it's that she doesn't want anything to do with the person the world thought she was... More than any other star today, Britney epitomizes the crucible of fame for the famous: loving it, hating it and never quite being able to stop it from destroying you."
Vanessa Grigoriadis, Rolling Stone, 2008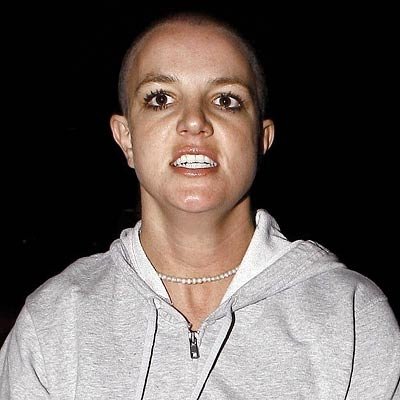 Britney was seen accompanied by her paparazzi boyfriend in terrible condition several times and lots of people started to wonder how this was going to end and I think more than one of us feared that it would end with disaster.
"Some strayed when she married k-fed. Some turned the channel in disgust during the first episode of Chaotic. Some have written her off as a trashy prego. But let's give credit where credit is due. Britney Spears has delivered some damn good hits. toxic, anyone? or how about oops! i did it again? she appropriately named her first born, and her allure is undeniable. A true Britney fan stays loyal, and when Britney is good and ready to make her comeback."
Michael Flores, a fan of Britney, "I'll never give up on Britney" Facebook group creator.
However it seems like everything will turn again.
In November 2007 Britney released her fifth album, "**Blackout**". It ran up to number 2 on Billboard immediately and one of the singles " Gimme More" was a huge success from the start.
This year the star has starred on the TV Show "**How I met Your Mother**" and she got great reviews.
"She was hilarious in the table-read, and I got to see her do the run-through as well, and she was great."
Cast member Jason Segal, Britney Spears Blogs
She also seems to be more friendly again with her ex husband Kevin Federline, they even went on vacation together a few weeks ago.
Just a few days ago Britney was caught on the pictures with a smile on her lips again, and suddenly everything looks good for Britney again, and I get more and more convinced that we haven't seen the last chapter in the success story yet. Just wait and see!
"There's no master plan! I'm just gonna be me and hope it all works out!"
Britney Spears (Britney Spears Quotes at ThinkExist.com)
Latest News about Britney Spears:
**• Could Britney amp Kevin Get Back Together?!
• Britneys All Smiles on How I Met Your Mother**
• Madonna dances around subject of Britney
• Justin Timberlake Calls Britney Spears A Wannabe