A tiny waistline, high cheekbones, good skin and a model's strut may be all that it takes to land a modeling contract. But to be a supermodel, you need to have something more than that.
Aside from strutting your stuff on the runway, there are other ways to rake in the cash: branch out to TV ads, TV reality shows, come up with you own line of perfume or clothing - and if you have a pretty eventful life - maybe even a book deal!
Here's a list of the top 20 best paid models in the industry, as ranked by Models.com. **These supermodels definitely have what it takes to turn their good looks into big bucks! **
---
20

Filippa Hamilton, 22

Hometown: Paris, France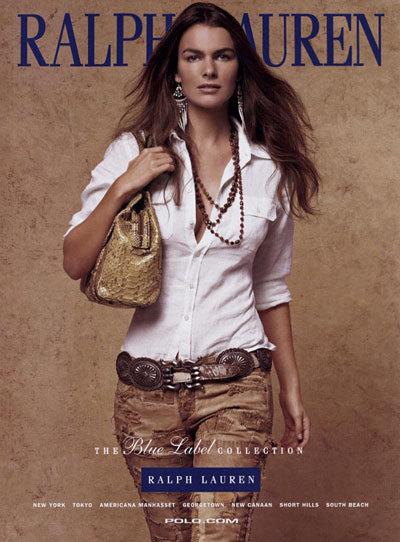 Swedish-French beauty Filippa was first discovered on the streets of Paris when she was only 15 years old. French photographer Marc Hispard took a good look at the towering model - and from there, Filippa had a career that most beginner models can only dream about. At 16, she had her first major ad campaign with Ralph Lauren - and until now, she's still modeling for the label as the face behind the perfume "Romance" and the Ralph Lauren Collection.
---
19

Shalom Harlow, 34

Hometown: Ontario, Canada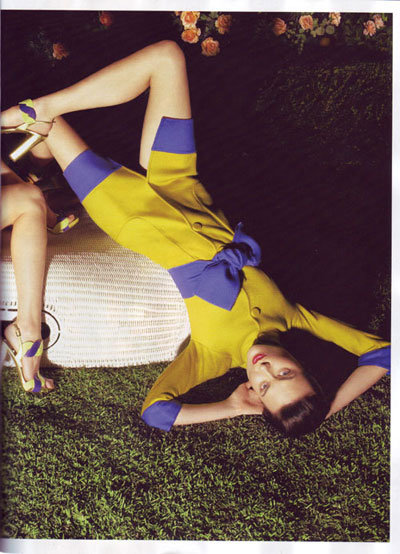 She's tall, gorgeous and her face has launched a thousand products. Canadian beauty Shalom was first discovered at a Cure concert in Toronto. She started her modeling career right out of high school, and worked for designers Ralph Lauren and Donna Karan. Despite the fact that she's way into her 30's now, the model with the unique name is still modeling for top labels such as Nautica, Chloe, Valentino, Jones New York, Tiffany & Co. and Tumi. She also appeared in numerous films!
---
18

Liya Kebede, 30

Hometown: Ababa, Ethiopa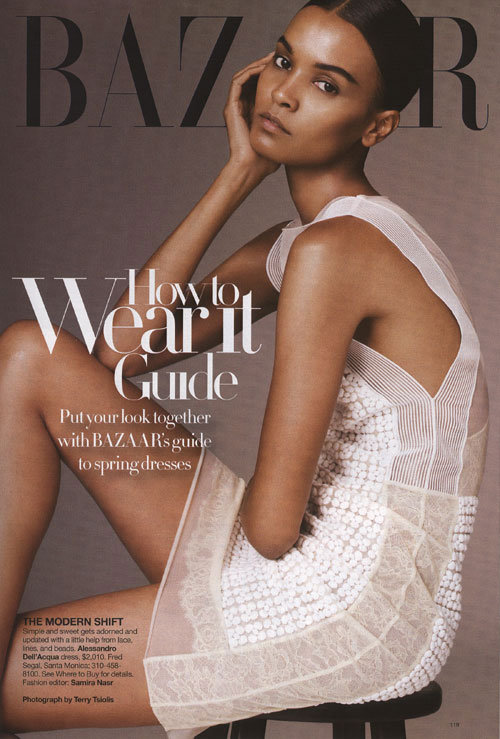 Number 18 on our list is Ethiopian model Liya Kebede. She was first spotted by a film director who introduced her to a French modeling agent. In the year 2000, no less than Tom Ford asked her to sign an exclusive contract for the designer's Gucci Fall/Winter fashion show. Liya is also along the likes of Elizabeth Hurley since she landed the prestigious Estee Lauder contract.
---
17

Hilary Rhoda, 21

Hometown: Maryland, USA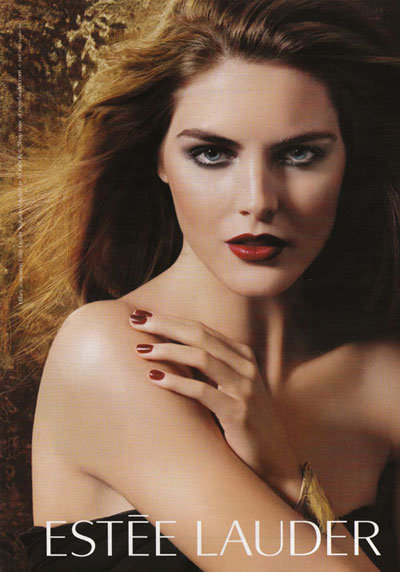 When a young model is asked to sign an exclusive contract with Estee Lauder, her income is expected to skyrocket! This is exactly what happened to Maryland native Hilary Rhoda in 2007. A lot of people compared Hilary to a younger version of Brooke Shields - and the compliment has paid pretty well. Balenciaga, Valentino, D Squared, Vogue Italia are her other modeling jobs - and she remains hot on the runways of Marc Jacobs and Christian Dior fashion shows.
---
16

Julia Stegner, 23

Hometown: Munich, Germany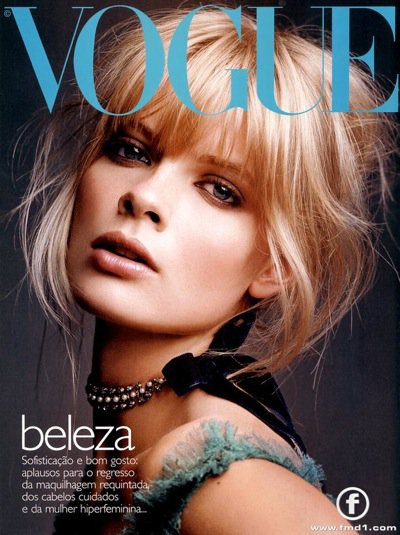 Julia is a certified supermodel who was discovered during the Oktoberfest celebration in her hometown. Shortly after being discovered by a talent scout, she moved to Paris to pursue modeling. The German stunner first appeared on the cover of ELLE magazine. YSL, Celine, D&G, Ralph Lauren. Fior, Hugo Boss, Victoria's Secret and Maybelline are the labels that she modeled for. Whew! No wonder she landed number 16 or on best paid models list!
---
15

Carmen Kass, 29

Hometown: Paide, Estonia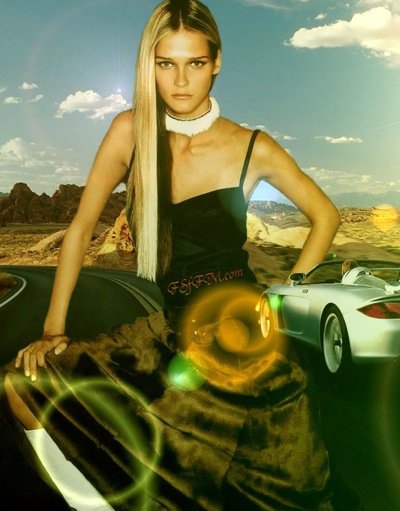 The beginning of Carmen's career was not glamorous in any way - she was discovered in a supermarket by an Italina modeling scout. From her hometown in Estonia, Carmen moved to Paris at the age of 18 - where she appeared on the cover of Vogue France, ELLE Australia, Madame Figaro and Numero France. Her stunning face and body are featured in runways and print ads for labels such as Marc Jacobs, Michael Kors, Calvin Klein, Ralph Lauren, Donna Karan, D&G, Versace, Fendi, Chanel - the list is practically endless!
---
14

Malgosia Bela, 31

Hometown: Krakow, Poland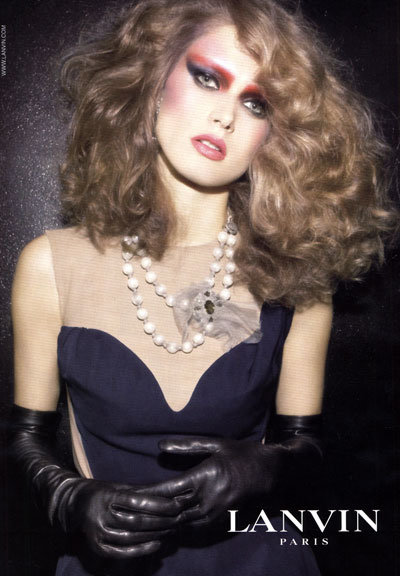 Her illustrious career as a model has brought Malgosia Bela alongside the ranks of the world's richest supermodels. She was a hit in the runway during the late 90's, appearing in the cover of Vogue magazines. The Polish beauty also worked as a model for Lanvin, Valentino, Jil Sander and Versace. She briefly worked in the Polish film industry in 2001 - but five years later, Malgosia had a comeback in fashion, appearing under the labels Louis Vuitton, Chloe and Marc by Marc Jacobs.
---
13

Izabel Dourado, 23

Hometown: Sao Paulo, Brazil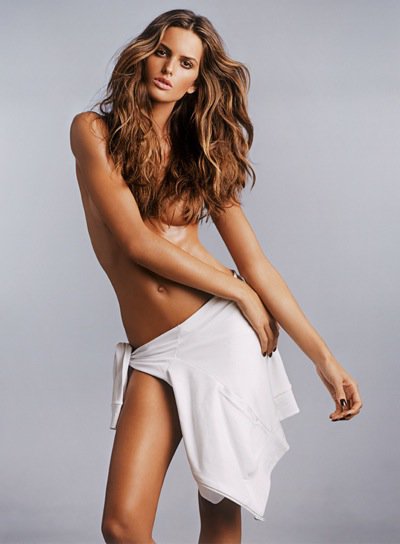 Izabel is known as the supermodel with the sizzling looks, and is best known as a Victoria's Secret Angel. On her first fashion show, Izabel had a wardrobe malfunction which was recorded by Brazilian newspapers. But it seems like the rocky start was well worth it, because she's now the top 13 highest paid model in the industry. She works for A-list designers Stella McCartney, Michael Kors, Ralph Lauren, Valentino, Oscar dela Renta and Chanel.
---
12

Selita Ebanks, 25

Hometown: Grand Cayman, Cayman Islands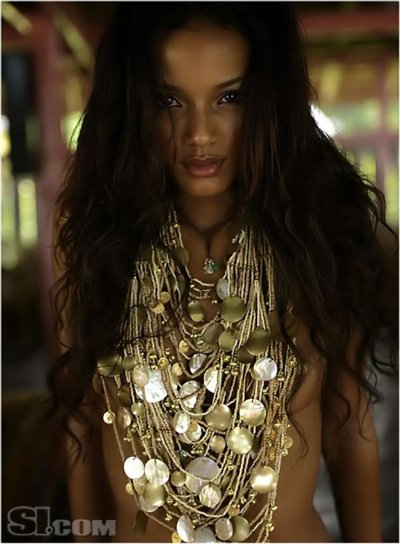 Selita is also one of the Victoria's Secret Angels. When she's not working for Ralph Lauren, Abercrombie & Fitch, Levi's and Tommy Hilfiger, Selita records music, guests on television shows and appears on Sports Illustrated and other magazine covers. Not a bad life for a 25-year-old, eh?
---
11

Isabeli Fontana, 25

Hometown: Curitiba, Brazil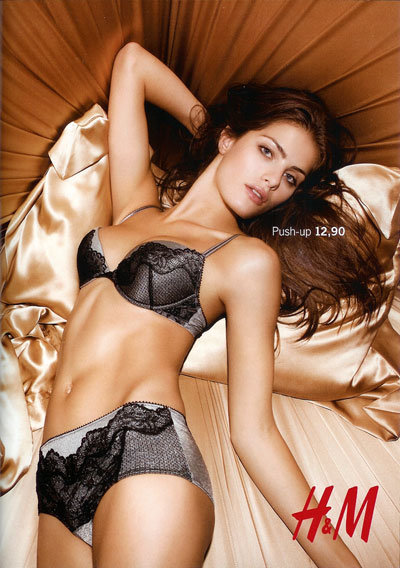 Isabeli made it to the finals of Elite Model Look in 1996 when she was just 13 years old! At the age of 16, she already appeared in the lingerie catalogue of Victoria's Secret - which created a buzz because there should've been a policy for the label not to sign models younger than 21. But the intrigue just made her rise to fame even more memorable. Isabeli is every client's dream model, since she can turn from mass market to high fashion in an instant.
---
10

Valentina Zelyaeva, 25

Hometown: Moscow, Russia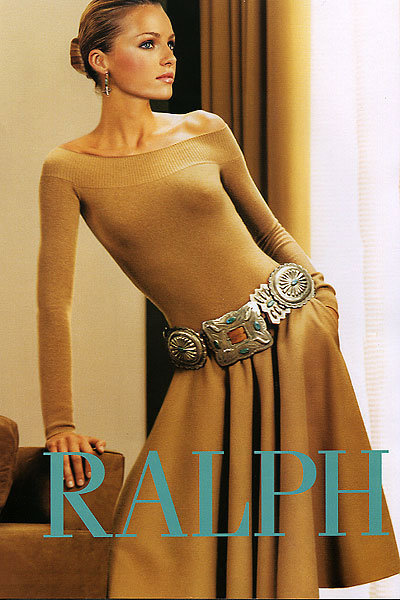 Valentina is a towering model which is the perfect reflection of skinny, blonde and blue-eyed. The Russian model already worked for labels Christian Dior, D&G, Fendi, Gucci, Valentino and Balenciaga. Just recently, she has signed a 7-year contract with Ralph Lauren - making her rank 10th on our list of top 20 best-paid supermodels.
---
9

Carolyn Murphy, 32

Hometown: Florida, USA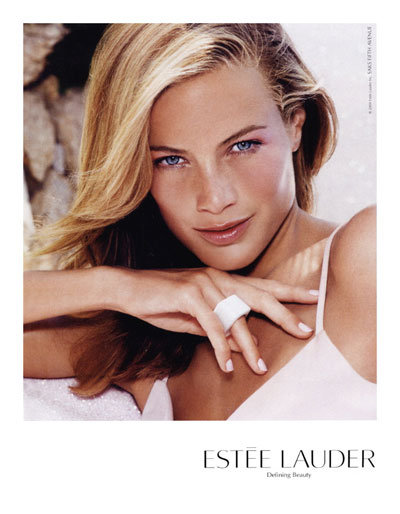 Just like all the other models on our list, Carolyn started her career at a very young age. She appeared on the cover of Harper's Bazaar, Vogue and she also posed for Playboy's 2002 calendar. Carolyn is well into her 30's but she still models for top campaigns like Anne Klein, Tiffany & Co. and Estee Lauder.
---
8

Daria Werbowy, 24

Hometown: Krakow, Poland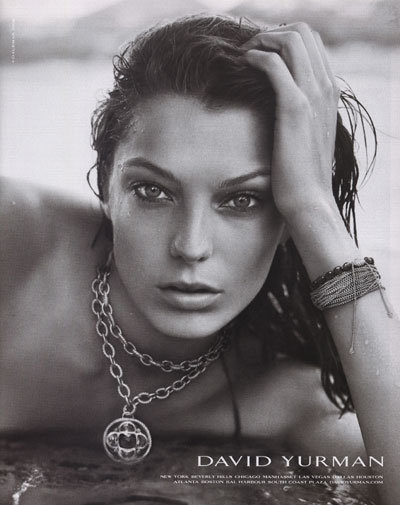 Those big, expressive eyes of this gorgeous Ukrainian supermodel earned her $3.5 million from 2006 to 2007. Daria's modeling career did have its ups and downs since she started very young, at the age of 14. However, it was all well worth it because she eventually got to work for top labels YSL, Lancome, Prada, Pepe Jeans, Roberto Cavalli, Valentino and Chanel.
---
7

Karolina Kurkova, 24

Hometown: Decin, Czechoslovakia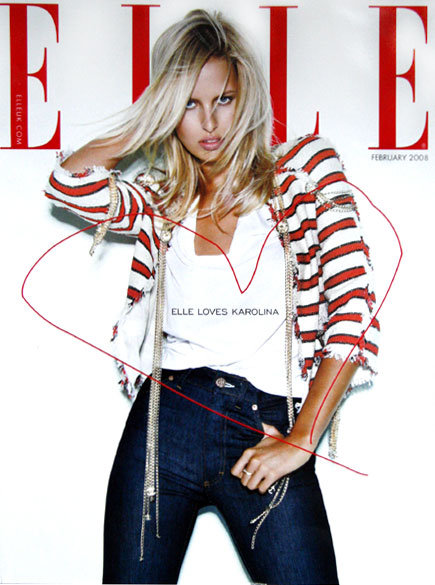 It seems like whatever 'role' she needs to portray in front of the camera, Czech supermodel Karolina has the looks and the body for it. Her runway career started when she was only 15 - and it this age, she already landed a modeling gig for Vogue New York. The luscious model previously signed contracts with Oscar dela Renta, Chanel, Balenciaga and Ralph Lauren. Top-earning? You bet!
---
6

Doutzen Kroes, 23

Hometown: Friesland, The Netherlands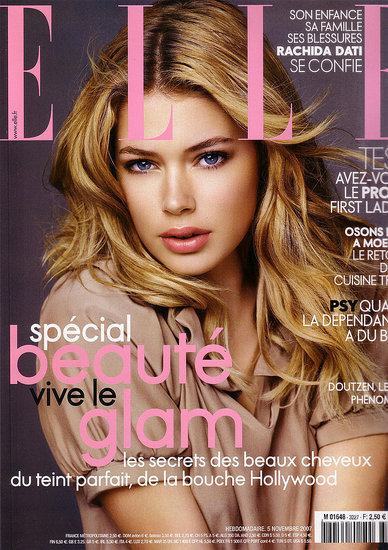 This model earned an estimated $1.5 million from 2006 to 2007, making her number 6 on the list of the top 20 best paid models. She's now known as the Dutch wonder, and she recently signed lucrative contracts with L'Oreal and Calvin Klein Eternity.
---
5

Alessandra Ambrosio, 27

Hometown: Rio Grande do Sul, Brazil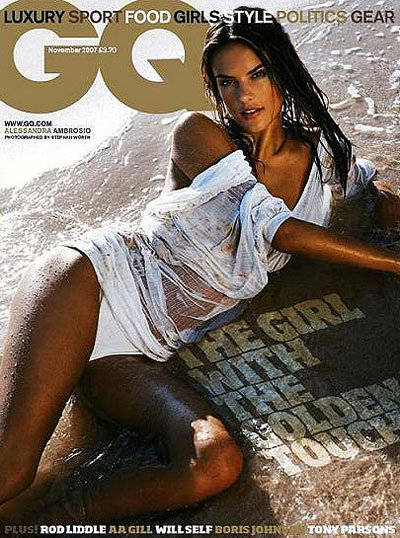 Alessandra is a gorgeous Brazilian model who knows how to work for the moment. The 5th highest paid model on our list has kept her multi-media gigs ongoing - from mag covers, TV appearances and what-have-you's! Revlon, Christian Dior, Giorgio Armani, Oscar de la Renta and Gucci campaigns are just some of the labels that this hardworking model has appeared in.
---
4

Adriana Lima, 27

Hometown: Bahia, Brazil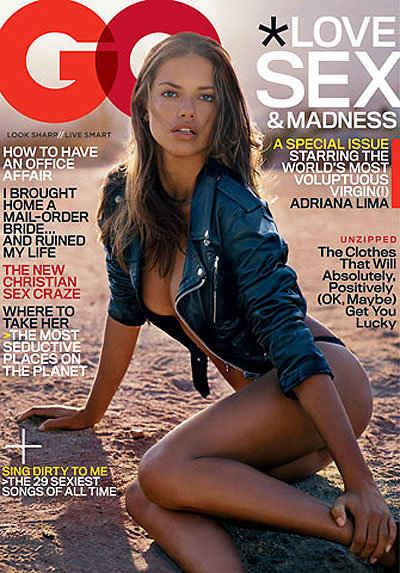 Newbies would kill to take Adriana's place as the 4th highest-earning model in the industry. The towering Brazilian beauty is best known for her work with Victoria's Secret and her lucrative contract with Maybelline cosmetics. Adriana has strutted on the runway for designers Vera Wang, Christian Lacroix, Giorgio Armani, Fendi, Valentino and Ralph Lauren.
---
3

Gisele Bundchen, 28

Hometown: Rio Grande do Sul, Brazil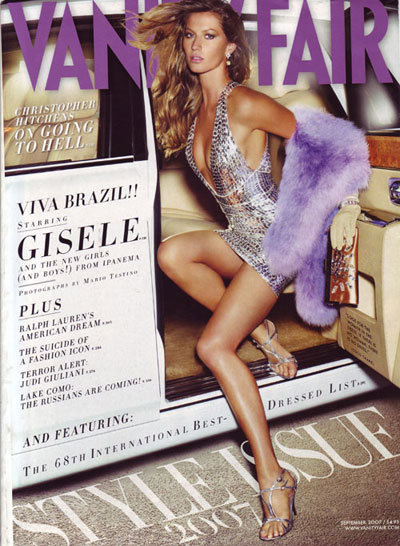 Anyone who doesn't know Brazilian supermodel Gisele Bundchen has probably been living in a rock for the past couple of years. Gisele has graced the covers of high-fashion magazines, the most exclusive catwalks, and hers is the face behind more than 20 product brands. In 2008 alone, she earned an astounding $35 million!
---
2

Heidi Klum, 35

Hometown: North Rhine-Westphalia, Germany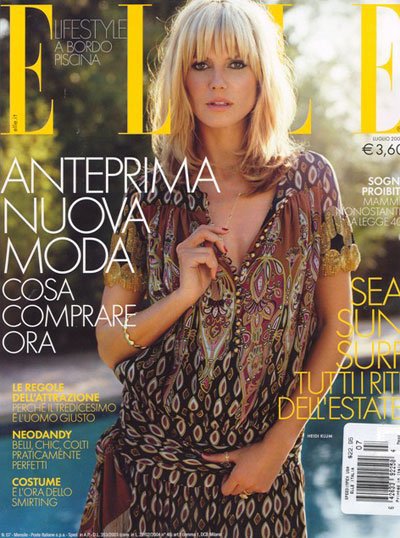 "That's hot!" is one of Heidi's favorite expressions in her reality TV show "Project Runway" - but this is exactly how her modeling career - and her earnings, can be described. From modeling, she had branched out to launching her own line of sandals, perfume and jewelry. Her TV show remains a hit and has been nominated for an Emmy. Finally, her financial ventures add up to a hefty $7.5 million.
---
1

Kate Moss, 34

Hometown: Croydon, England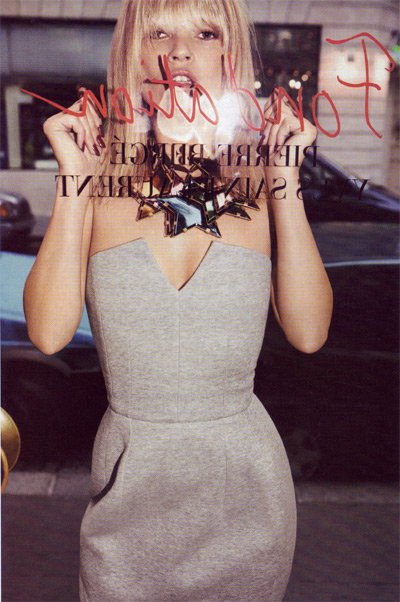 Despite being a tabloid-magnet because of her media mishaps with ex-boyfriend Pete Doherty, you still cannot bear to say "Poor Kate!" Why? Because she's number one on our list of the top 20 best paid models. After dumping Pete, she revived her modeling career and now has a deal with Virgin Books to publish her life story. In 2005 alone, she earned a sizeable income of $5 million - that's aside from her earnings for the current year. From Versace to Roberto Cavalli, Kate Moss is not just a model's name - it's a virtual money machine!
More
---
Comments
Popular
Recent