Imagine Batman without his Batmobile or James Bond without his Aston Martin....Blasphemy I know! Much like these onscreen characters, celebrities in real life are rather incomplete without their fabulous rides. More often than not, their cars are an extension of their own personality... Ok enough chatter.Go check them out now!
---
1

Ben Affleck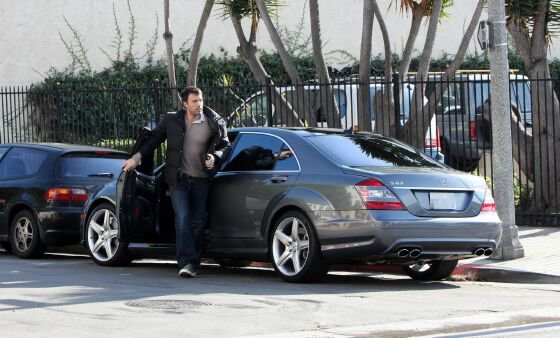 Actor Ben Affleck leaving his polling station in Santa Monica.
2

Jessica Alba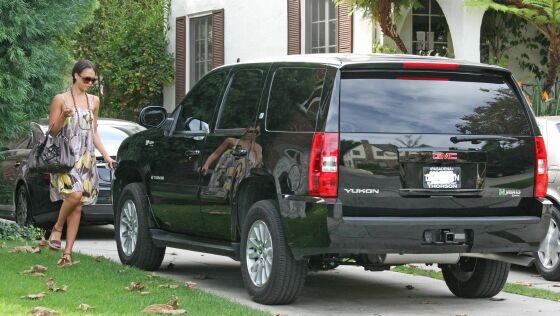 Driving her new environmentally friendly hybrid SUV, Jessica Alba visits her acting coach in Hancock Park.
---
3

Lilly Allen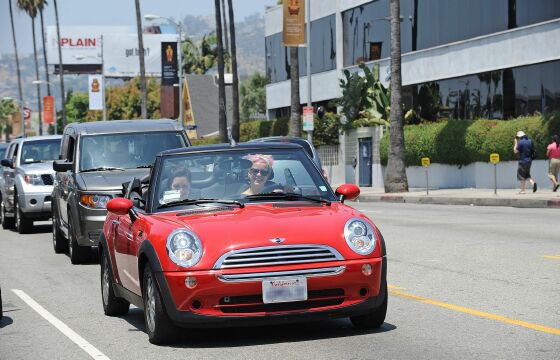 Lily Allen lets the top down on her convertible Mini Cooper as she and a friend drive down Sunset Blvd. Lily then headed to the recording studio to do some work on her upcoming album.
---
4

David Beckham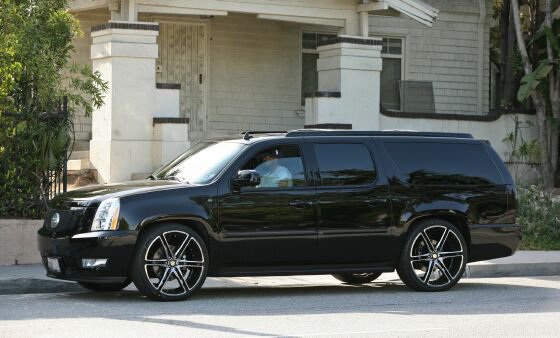 David Beckham riding around town.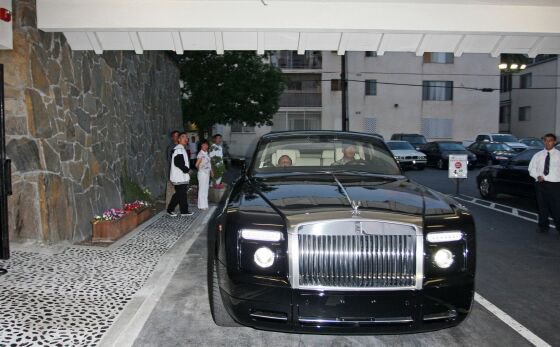 David Beckham and his son Brooklyn (b. March 4, 1999) leave the Benihana Japanese restaurant in his massive Rolls Royce.
---
5

Halle Berry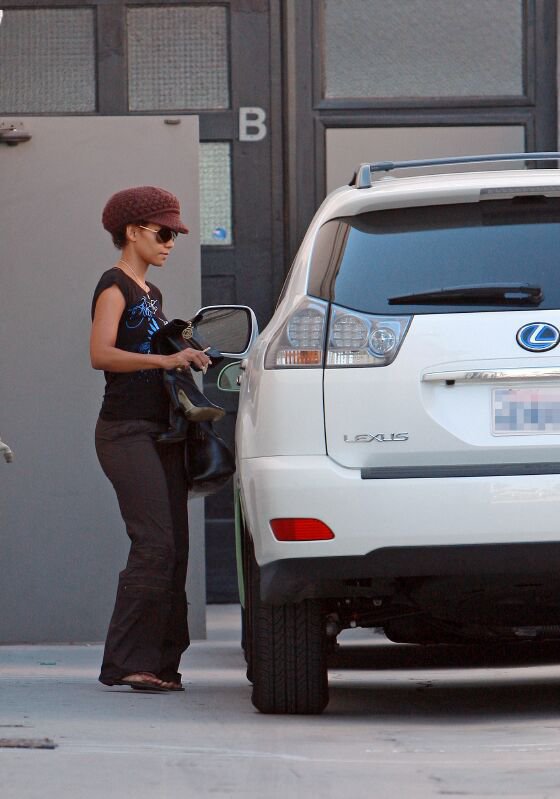 Actress Halle Berry visits a dance and yoga studio in Hollywood and tries to keep a low profile with a hat and sunglasses.
---
6

Rachel Bilson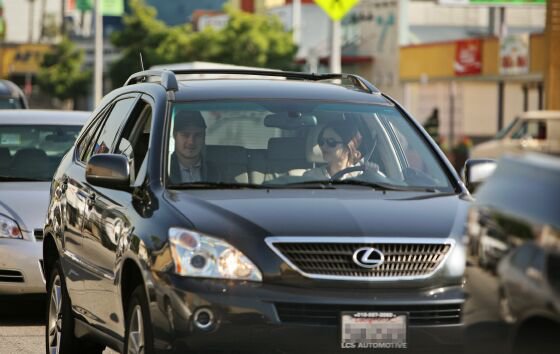 Rachel Bilson and Hayden Christensen drive to Fox Studios. On the way she multi-tasks giving Hayden a quick massage.
---
7

Lauren Bosworth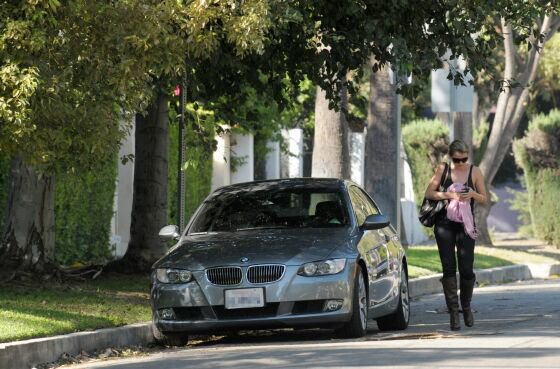 Lauren "Lo" Bosworth comes home.
---
8

Lauren Conrad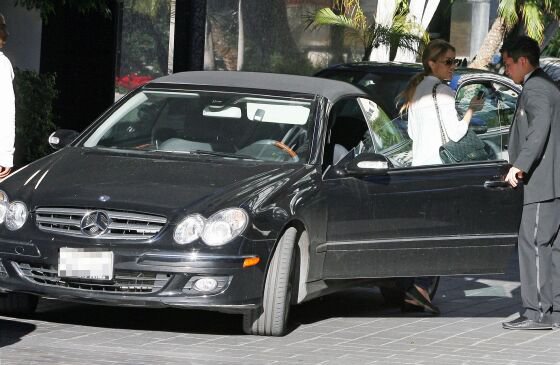 "The Hills" star Lauren Conrad films a scene for the show at the People's Revolution on Melrose Avenue and later stops in at the Wilshire House.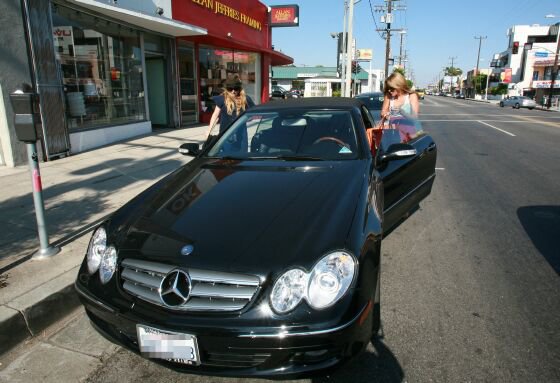 "The Hills" star Lauren Conrad hits up trendy 3rd Street and does a little shopping and grabs a late lunch with some gal pals at Joan's on Third. Conrad wears a feminine high-waisted red dress and drives a friend around in her black Mercedes Benz.
---
9

Cindy Crawford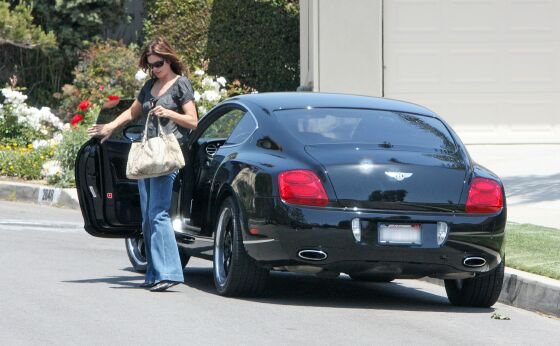 Supermodel Cindy Crawford exiting a SoCal residence.
---
10

Marcia Cross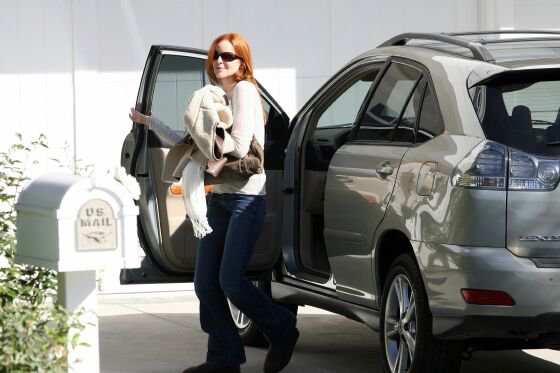 "Desperate Housewives" star Marcia Cross returns home .
---
11

Eric Dane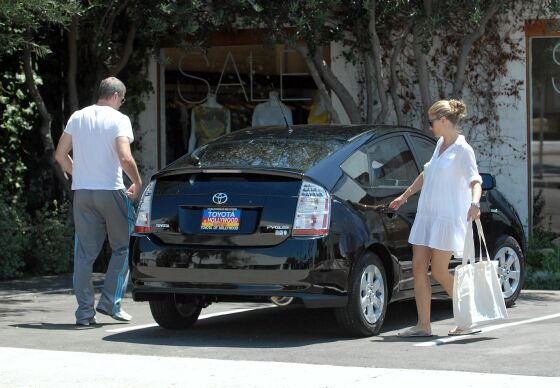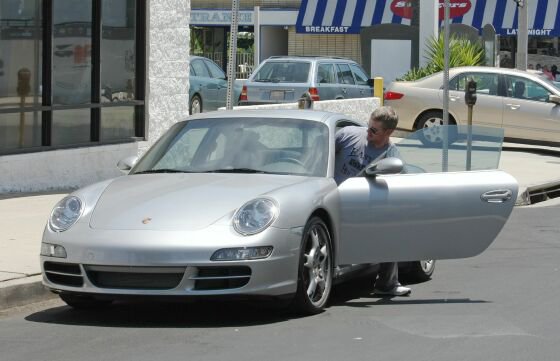 "Grey's Anatomy" star Eric Dane (aka "McSteamy") spends part of his Saturday afternoon shopping with wife, actress Rebecca Gayheart, in their black Toyota Prius before changing cars to his Porsche and heading to the Easton Gym for a good workout.
---
12

Patrick Dempsey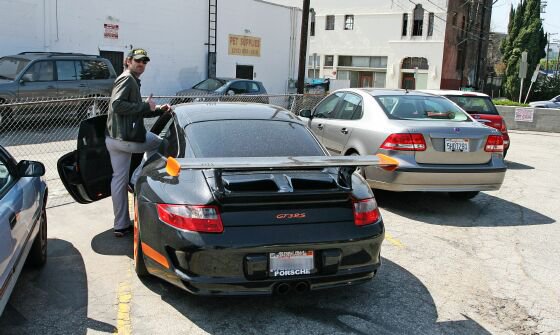 After his usual workout at the Easton Gym, Patrick Dempsey drove his super sporty Porsche to Heritage Classics to look at classic cars.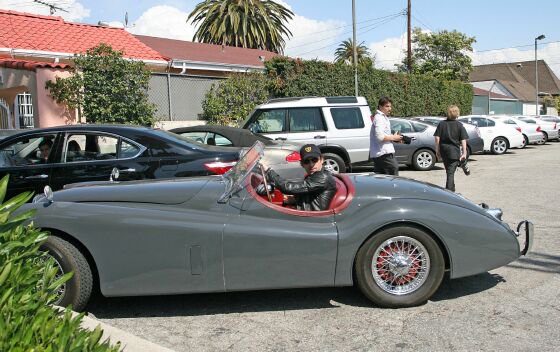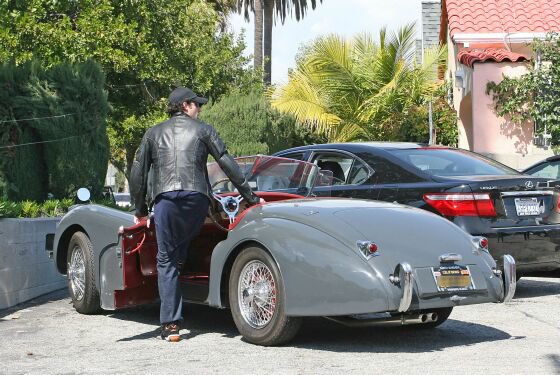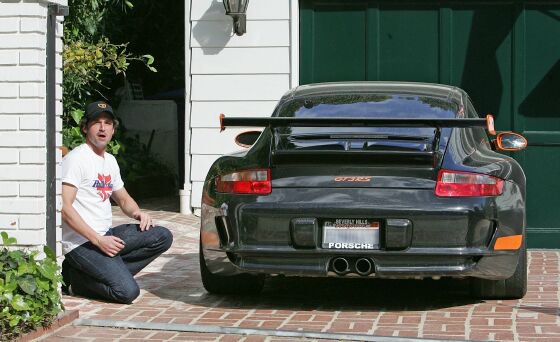 After another workout at the Easton Gym, Patrick Dempsey hops into his classic Jaguar XK 120 and heads home. Once there, he makes a shoeless dash across the street, retrieves his orange and black Porsche, and pulls it into his driveway. Patrick scrapes the Porsche LOUDLY and decides to kneel down to check for damage.
---
13

Minnie Driver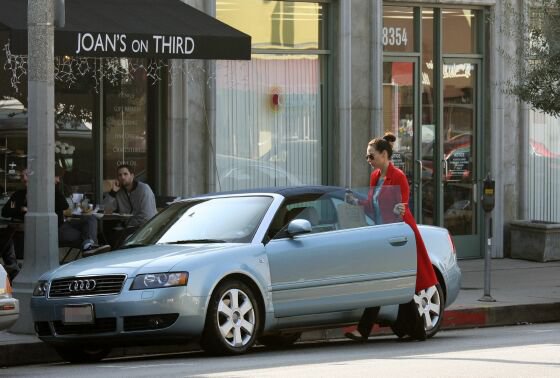 A cupcake definitely brings out the best in Minnie Driver! The star was all smiles after picking one up from Joan's on Third with a friend.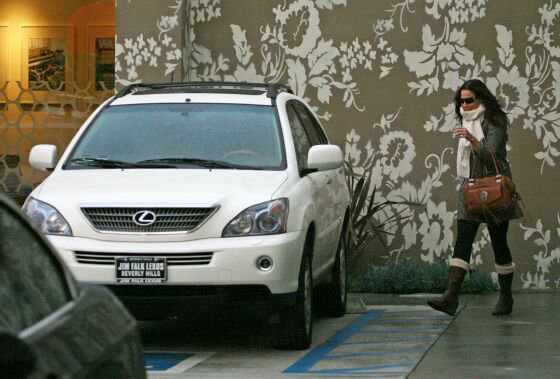 Actress Minnie Driver heads out of the celeb-friendly Winsor Pilates after an afternoon class. Despite staying bundled up to her chin with a scarf Minnie still looks fashionably stylish.
---
14

Farah Fawcett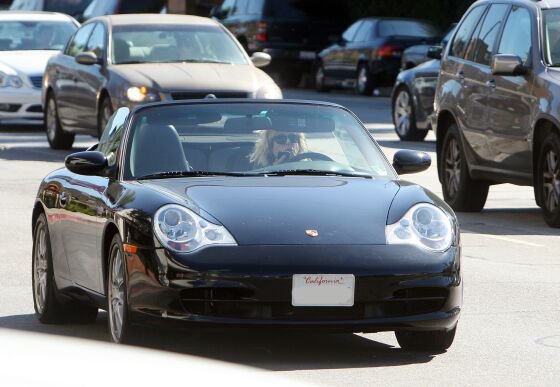 Farrah Fawcett is spotted driving her convertible Porsche in Los Angeles.
---
15

Will Ferrell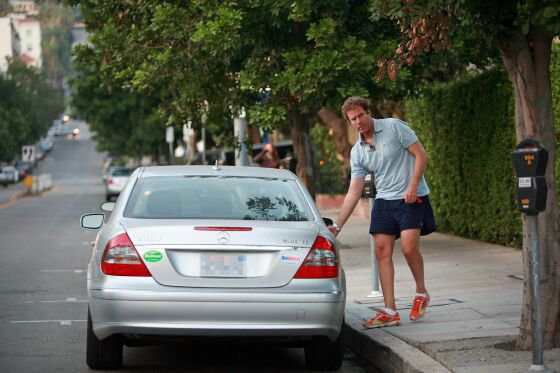 Actor/comedian Will Ferrell arrives at a private recording studio in Hollywood.
---
16

Jennifer Garner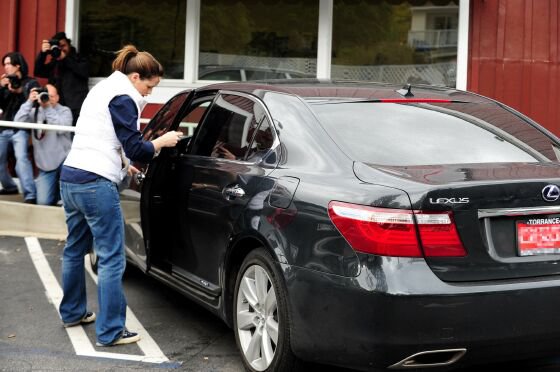 Jennifer Garner, with her mom Pat Garner and daughter Violet Anne Affleck Garner (b. Dec 1, 2005), gets some groceries at the Brentwood Country Mart.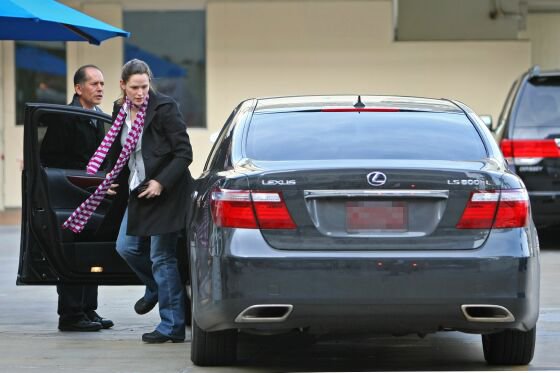 Jennifer Garner and her daughter Violet (b. Dec 1, 2005) attend a birthday party at the Giggles'N'Hugs children's restaurant in Brentwood.
---
17

Brad Garrett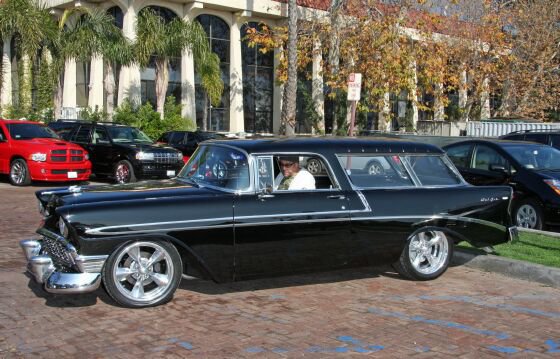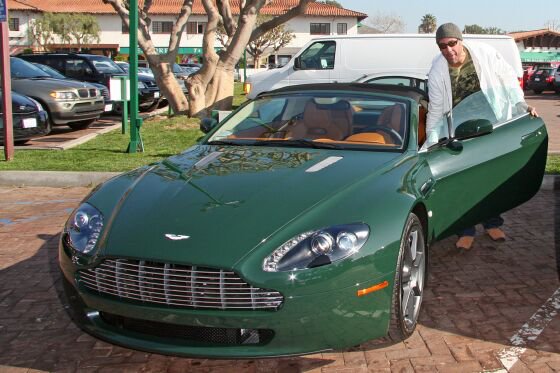 Sitcom actor Brad Garrett sure seems to be a car buff. Brad checked out a black 1950's Chevrolet Bel Air station wagon before hopping into (and letting the top down on) a green Aston Martin convertible (with orange-ish leather interior). He then sipped on a coffee, chatted on his cell phone, and took a few photos of his own while waiting at a Malibu car wash.
---
18

Mel Gibson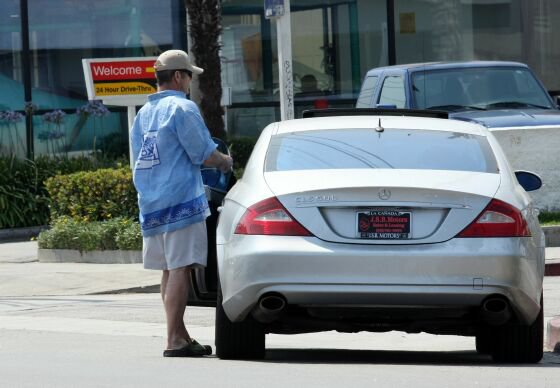 Is Mel Gibson's son, Edward, back in rehab? The acclaimed actor/director visits the Cri-Help rehab center in North Hollywood with a book in tow. Upon leaving he no longer carries the book as he heads to his new Mercedes. He doesn't drive far before stopping to walk back to his parking spot and examine some possible front damage on the vehicle that was behind him. Perhaps a small fender bender to add to Mel's ongoing list of things to handle? Despite it all there is no sign of Britney Spears.
---
19

Michael C. Hall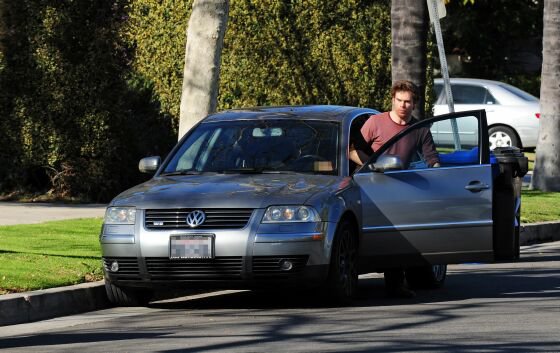 "Dexter" star Michael C. Hall walks back to his car (a discontinued W8 Passat) after dining at Kings Road Cafe.
---
20

Ben Harper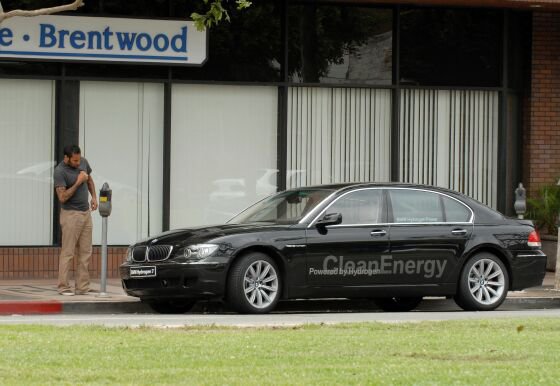 Actress Laura Dern and husband, musician Ben Harper, drive around in Brentwood in their new BMW Hydrogen 7 series vehicle.
---
21

Katherine Heigl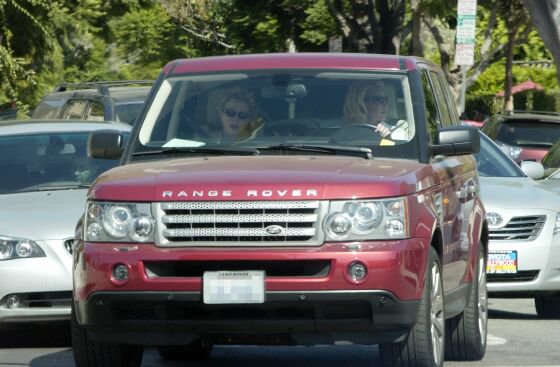 Actress Katherine Heigl shops along Robertson Blvd with her mom as they stop in a kitchen design store. They later drive off in Heigl's red Range Rover SUV.
---
22

Jennifer Love Hewitt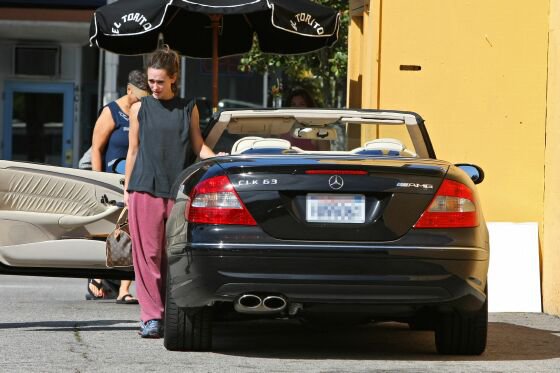 Jennifer Love Hewitt leaving after Sunday brunch with her mother Pat and friend at El Torito in Burbank.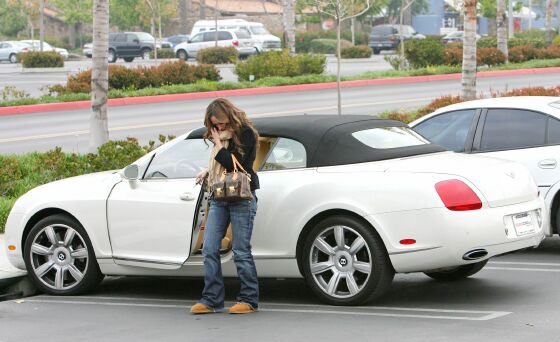 Jennifer Love Hewitt arrives in her brand new Bentley for some shopping at Micheals.
---
23

Paris Hilton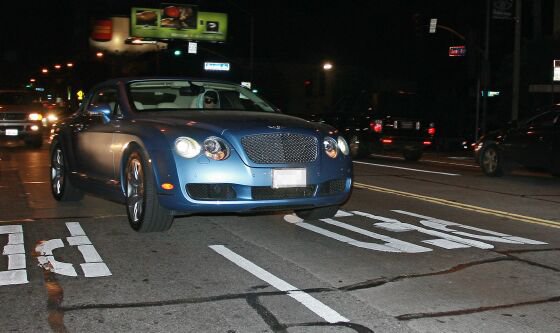 Paris Hilton leaves the Kate Somerville Skin Health Experts shop.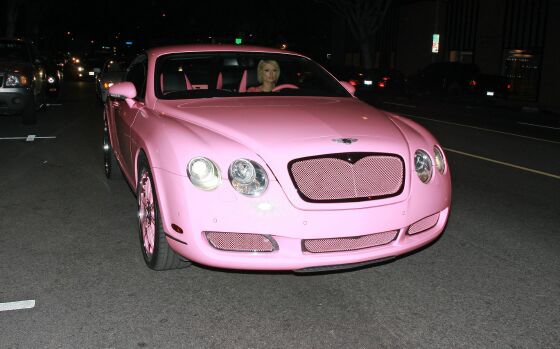 Paris Hilton pulls up in her pink Bentley at the Arcade boutique on Beverly Drive.
---
24

Lauren Hutton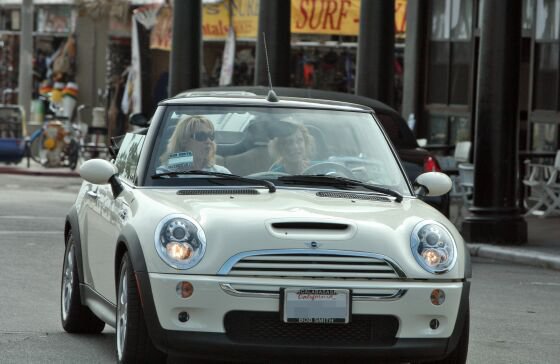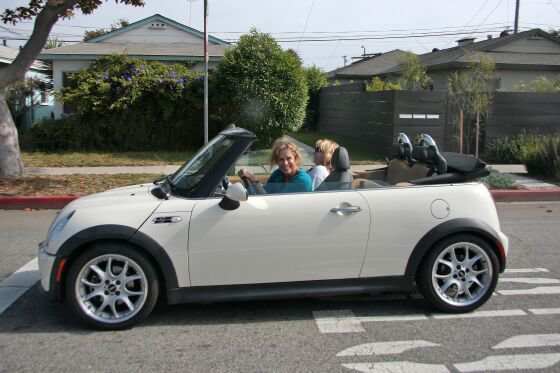 Lauren Hutton and a gal pal exit Davey Jones Liquor Locker with a mini bottle of whisky and some smokes with and drive off in her convertible Mini Copper.
---
25

Nick Jonas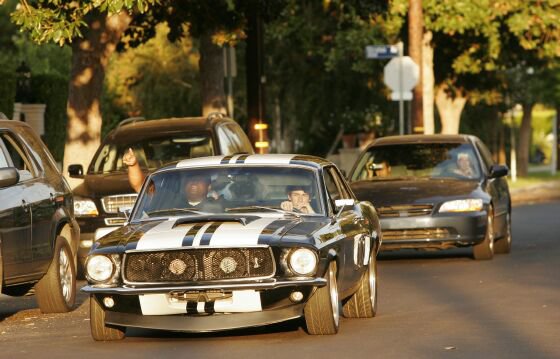 Nick Jonas is spotted driving a Classic Ford Mustang Cobra in Los Angeles.
---
26

Lindsay Lohan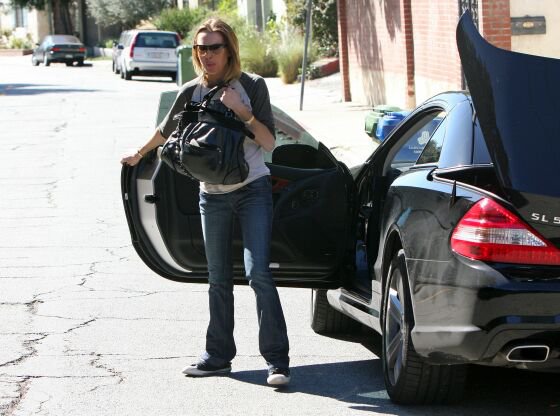 Actress Lindsay Lohan visiting gal pal Samantha Ronson's home looking quite thin.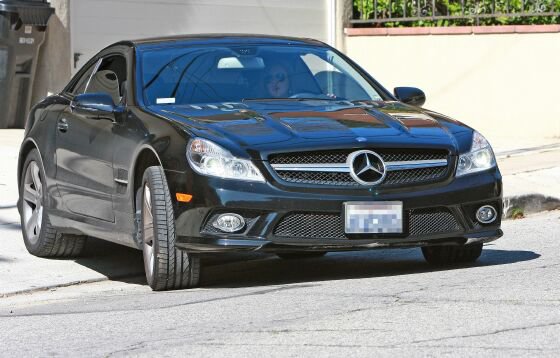 Actress Lindsay Lohan leaves Samantha Ronson's home in her black Mercedes Benz and drives to Beverly Hills for a lunch meeting.
---
27

Eva Longoria Parker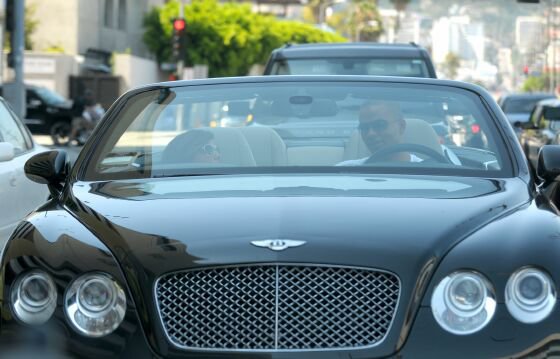 Eva Longoria-Parker along with husband Tony Parker enjoy a ride around Los Angeles in their convertible Bentley.
---
28

John Mayer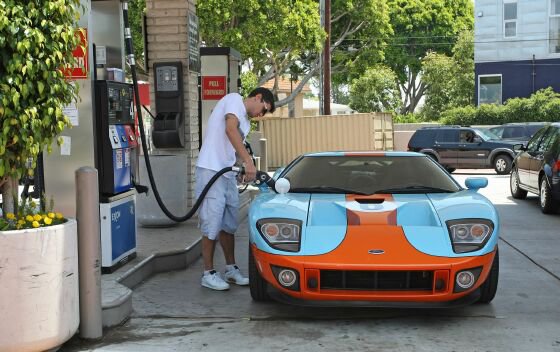 John Mayer filling up his baby blue and orange Ford GT.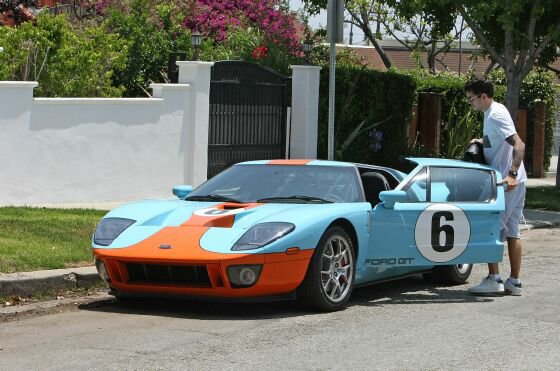 John Mayer drives his baby blue and orange Ford GT to the home of his personal trainer, Harley Pasternak.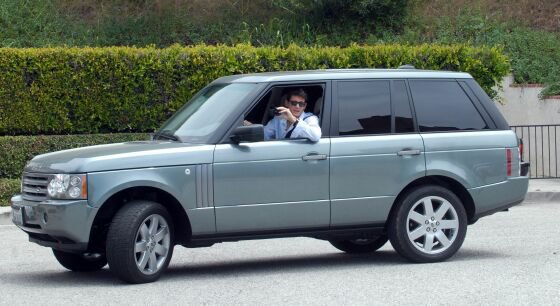 John Mayer drives Jennifer Aniston's Range Rover solo.
---
29

Sophie Monk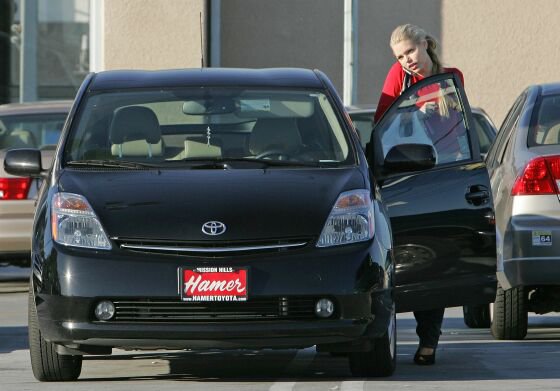 Sophie Monk driving her new eco-conscious Toyota Prius Hybrid.
---
30

B.J. Novak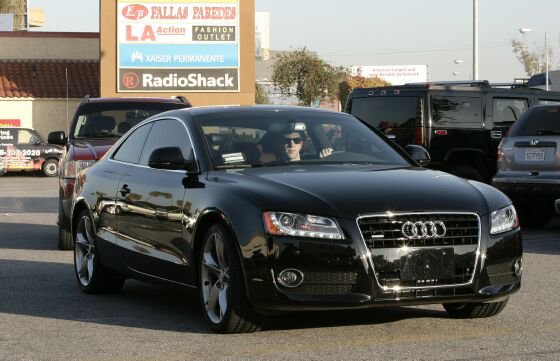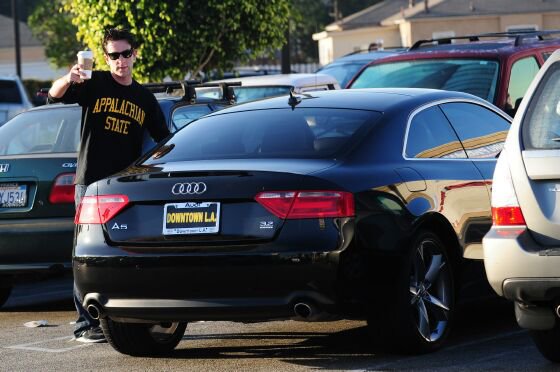 American actor (currently seen on the TV show "The Office"), stand-up comedian, and television writer, B.J. Novak grabs some early morning coffee on his way to work. He's driving a sporty Audi A5 coupe.
---
31

Jerry O'Connell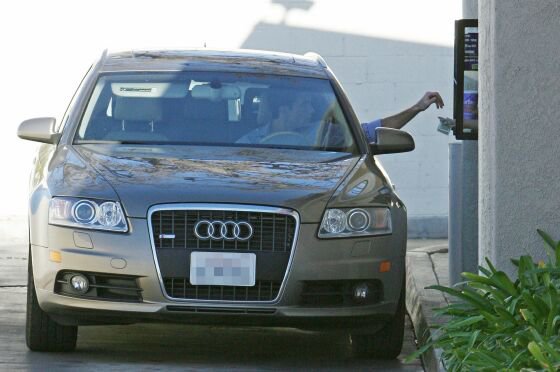 Jerry O'Connell stops by a Taco Bell drive-thru
---
32

Audrina Patridge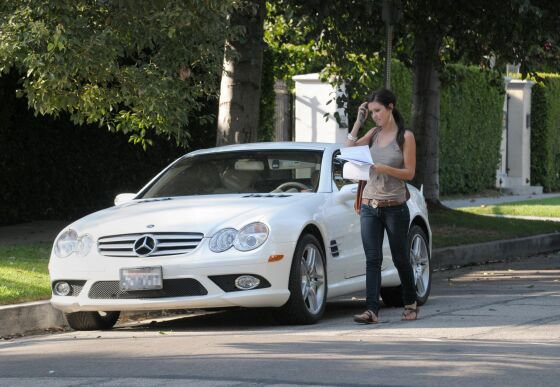 Audrina Patridge from MTV's The Hills visits her agent or acting coach in the Valley. She's driving an SL550 Benz roadster.
---
33

Francois- Henri Pinault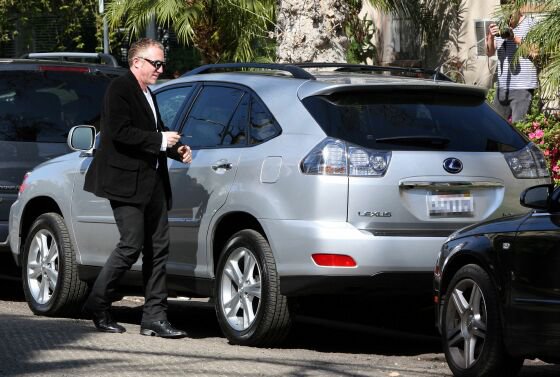 Newlyweds Salma Hayek and Francois-Henri Pinault take their daughter Valentina Paloma (b. September 21, 2007) to the Chris McMillan salon.
---
34

Spencer Pratt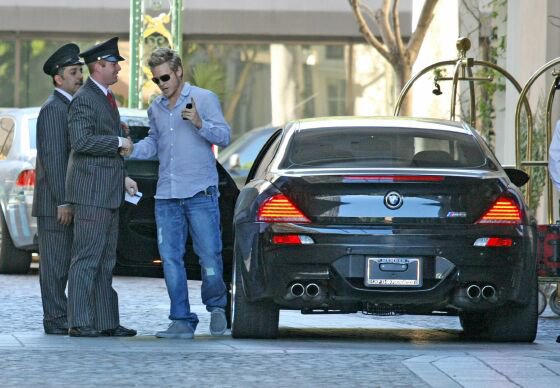 "The Hills" stars Heidi Montag and Spencer Pratt valet their Beemer at the Beverly Wilshire Hotel and head inside for lunch.
---
35

Charlie Sheen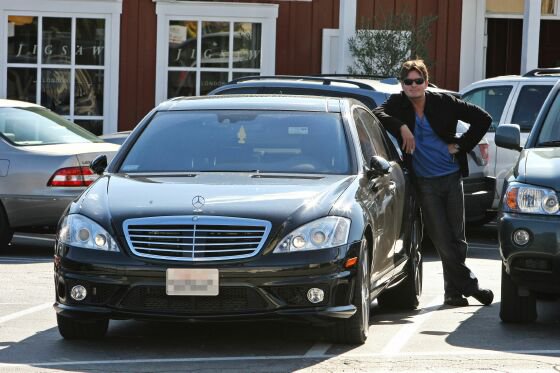 Charlie Sheen out in Brentwood.
---
36

Jamie-Lynn Sigler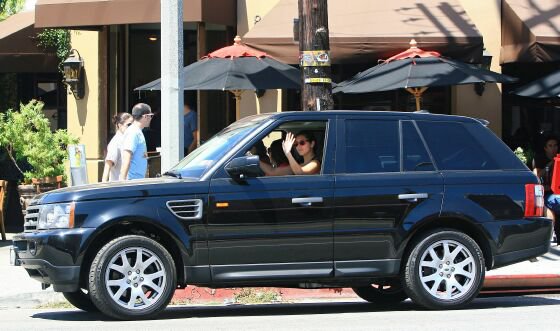 Actress Jamie-Lynn Sigler (best known for her role on the long-running HBO series "The Sopranos") dines at lunch hot spot Toast on the trendy 3rd Street, and then drives off in her black Range Rover.
---
37

Shannyn Sossamon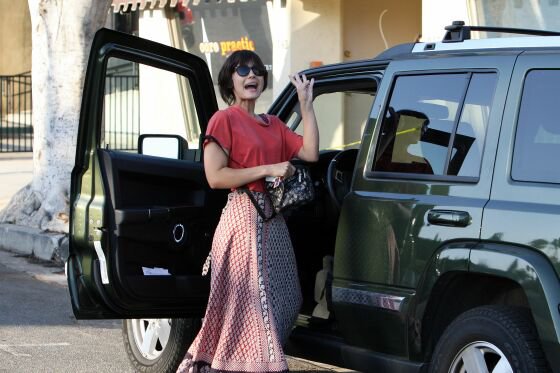 Actress Shannyn Sossamon visits the Larchmont Village with papers and a manila envelope in hand appearing to have had a meeting, possibly to redirect her film career? After smiling and waving to photographers Shannyn drives off in her new Jeep.
---
38

Sharon Stone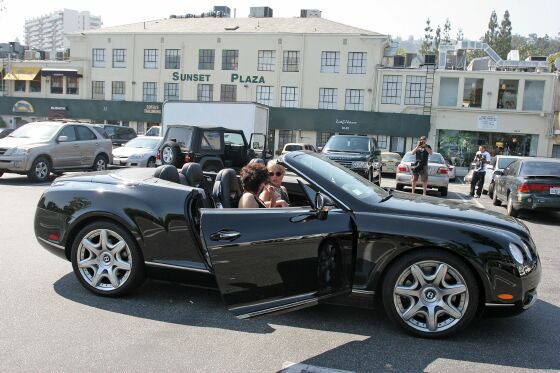 Actress Sharon Stone after enjoying lunch with a female friend at Clafoutis in Sunset Plaza in her Bentley convertible.
---
39

Barbra Streisand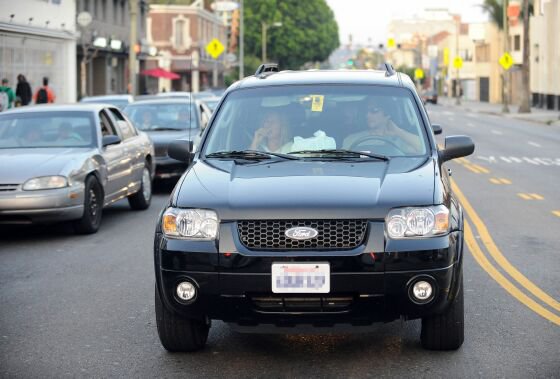 Barbra Streisand and son Jason Gould after having dinner at Cafe Stella in Silver Lake. While Jason drives his mom back to her place, Barbra is having a second dinner.
---
40

Donald Sutherland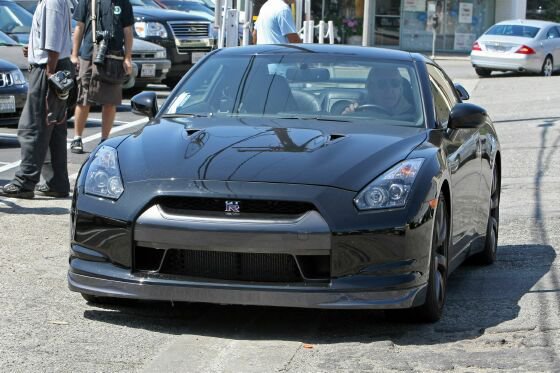 Donald Sutherland takes a drive in the new 2009 Nissan GT-R sports car.
---
41

Ashley Tisdale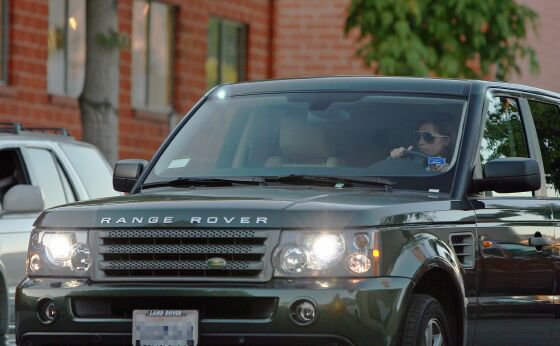 "High School Musical" star Ashley Tisdale leaves a recording studio in Toluca Lake and drives off in her Range Rover SUV.
---
42

Liv Tyler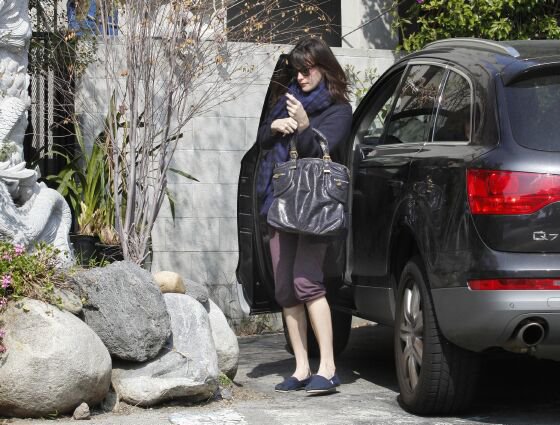 Actress Liv Tyler leaves her home and goes to the spa for a two-hour treatment.
---
43

Dita Von Teese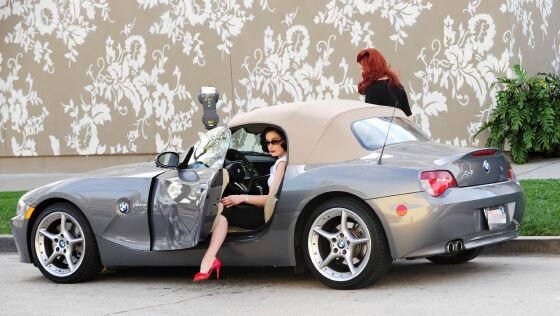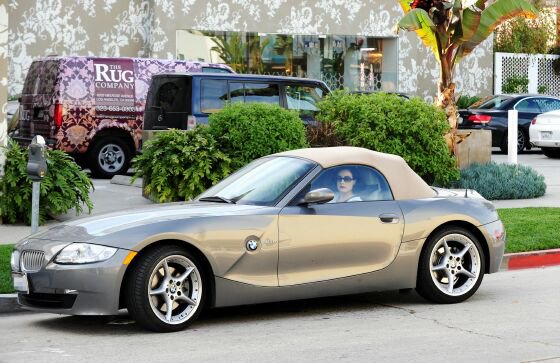 Dita Von Teese shops around Hollywood, first at Fred Segal, later at Decades Two on Melrose Ave. She's driving a BWM Z4 roadster.
---
44

Kate Walsh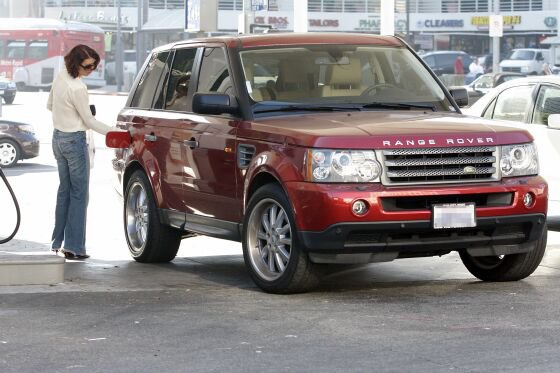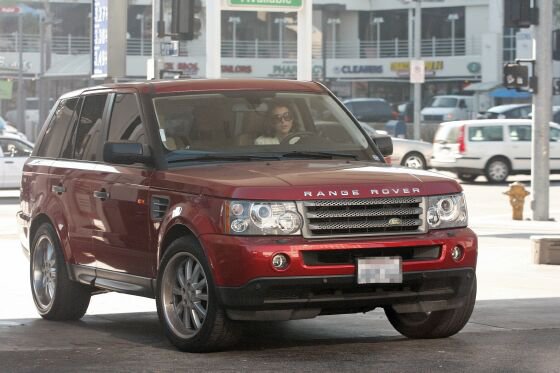 Actress Kate Walsh spends her day off from filming "Private Practice" by running errands, visiting a friend in Santa Monica, and filling up her red Range Rover's gas tank.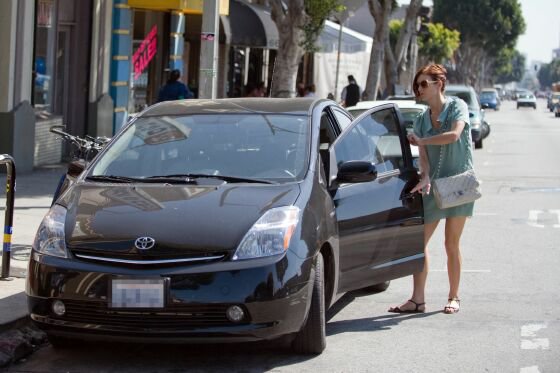 Kate Walsh, wearing a short blue green dress on St. Patrick's Day, is spotted in the Los Feliz section of Los Angeles.
---
45

Elijah Wood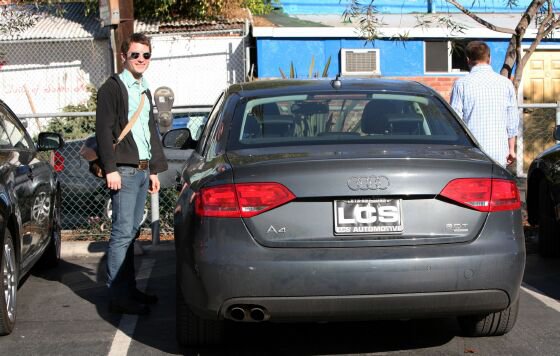 Actor Elijah Wood is stylishly cool and casual as he is out and about in Venice with a friend.
Phew! That was an overdose of luxury. I love Patrick Dempsey's orange and black Porsche and Paris Hilton's pink Bentley has so much personality! I also love Dita Von Teese's BWM Z4 roadster. Gorgeous car for a gorgeous woman! Which cars did you love?
---
Comments
Popular
Related
Recent