I know most of us cannot imagine a single minute without our cell phones let alone an hour or god forbid an entire day!*gasps* Our celebrities are no different. Check out these pictures that we uncovered of celebs everywhere, cell phones stuck to their ear engrossed in conversations. That has to be a good way to ignore the glaring lights of photographers around you!
---
1

Ben Affleck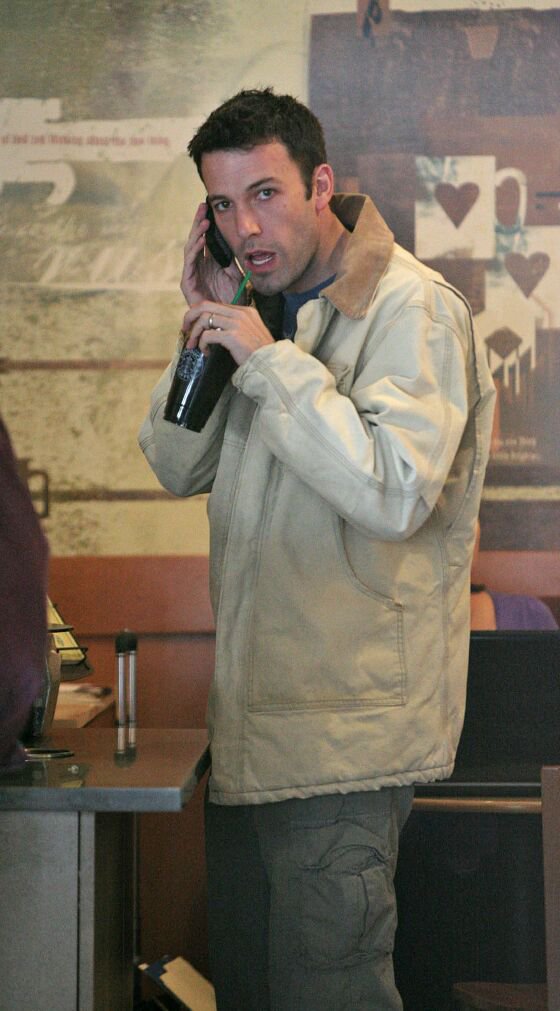 Ben Affleck may have given up cigarettes but he can't let go of Starbucks. Ben, with his cell phone glued to his ear, gets a drink at Starbucks while people stare. As he waits for his order, Ben let's everyone know he needs a belt!
2

David Arquette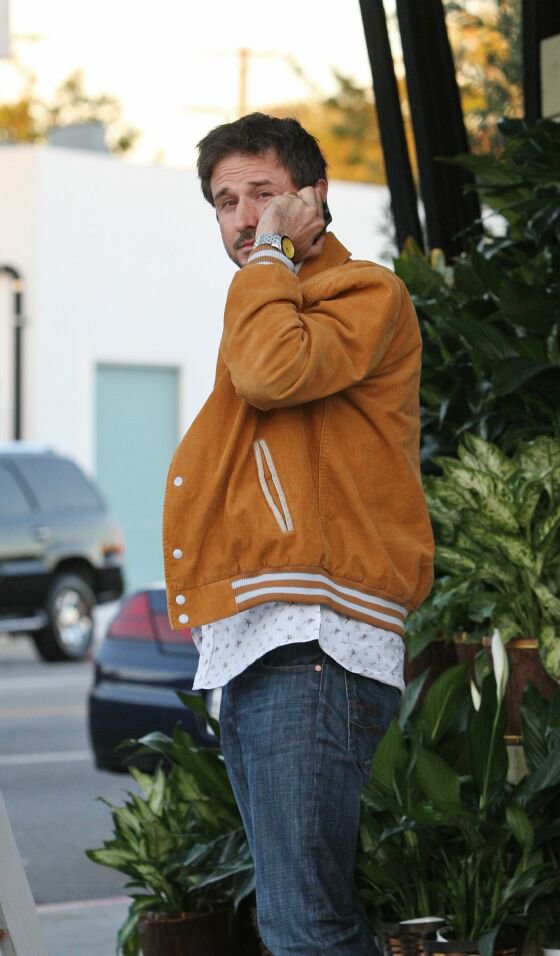 David Arquette chats on his cell phone after stopping by The V Cut Smoke Shop on Melrose Avenue.
---
3

Orlando Bloom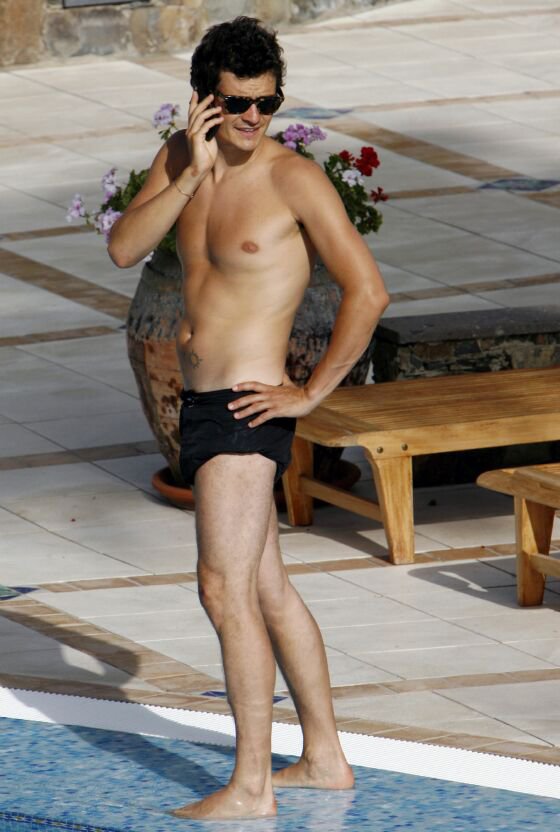 Orlando Bloom on his cell phone whilst on vacation in Gran Canaria.
---
4

Gisele Bundchen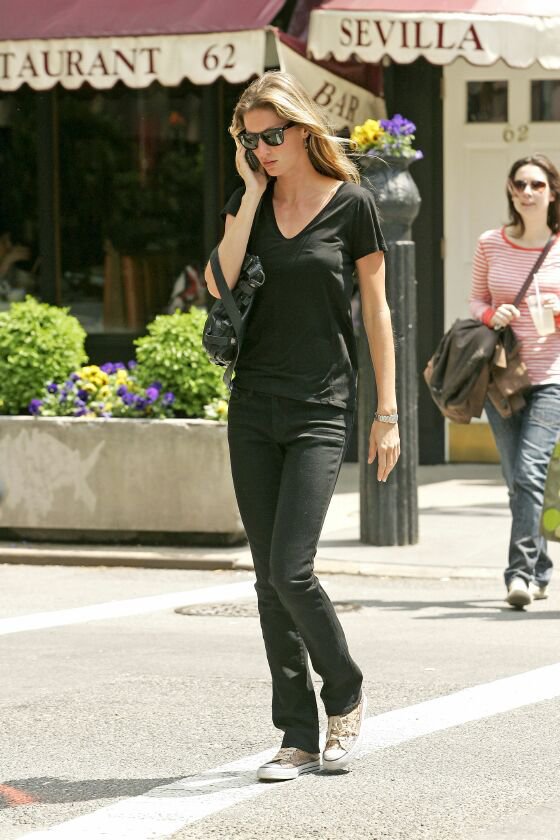 Gisele Bundchen about to go shopping at The Bathroom store in the West Village.
---
5

Nick Can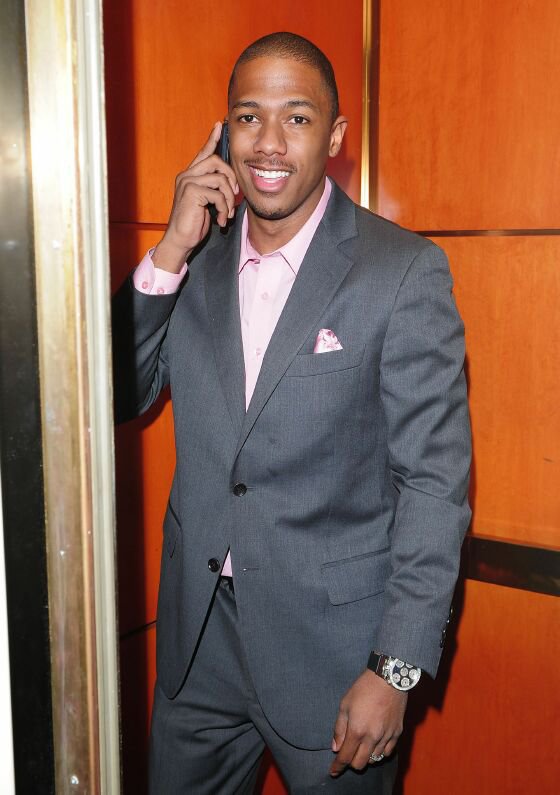 Wonder who Nick Cannon is talking to....
---
6

Hayden Christensen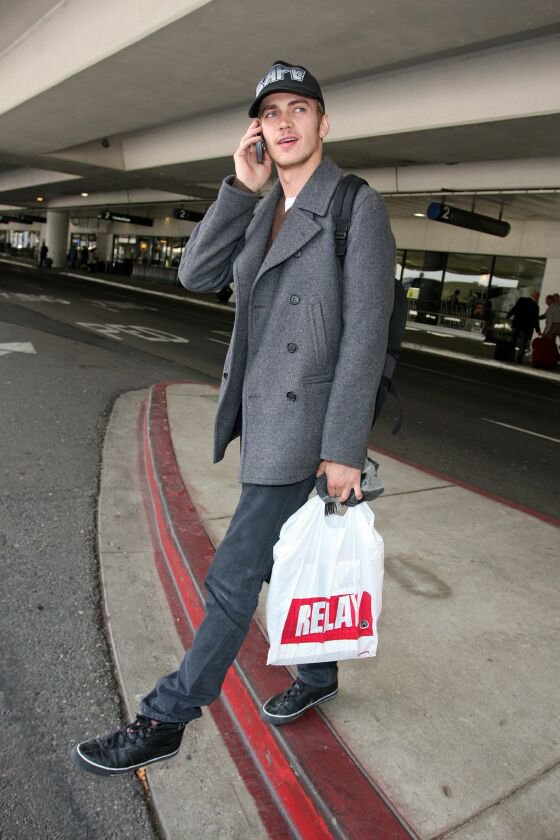 Actor Hayden Christensen arrives at Los Angeles International Airport and waits curbside for girlfriend Rachel Bilson.
---
7

Lauren Conrad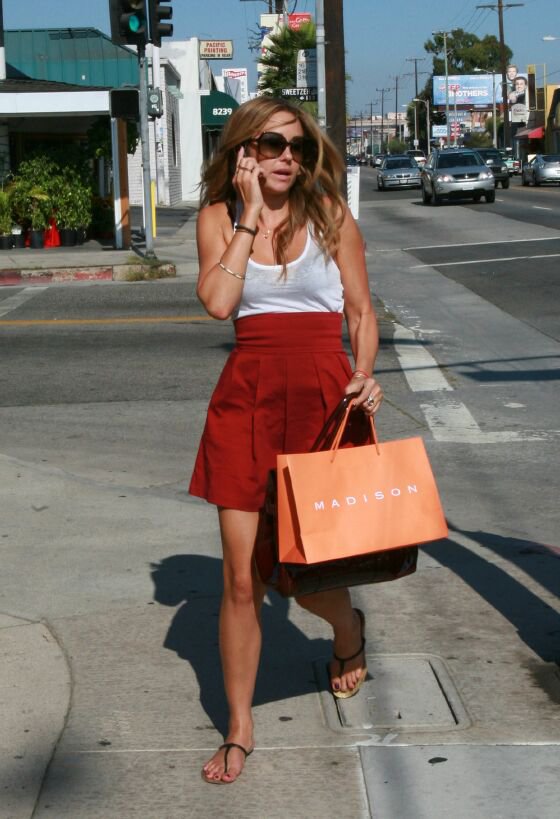 "The Hills" star Lauren Conrad hits up trendy 3rd Street and does a little shopping. I love her high waisted skirt! (not too kicked about her flip-flops though)
---
8

Chace Crawford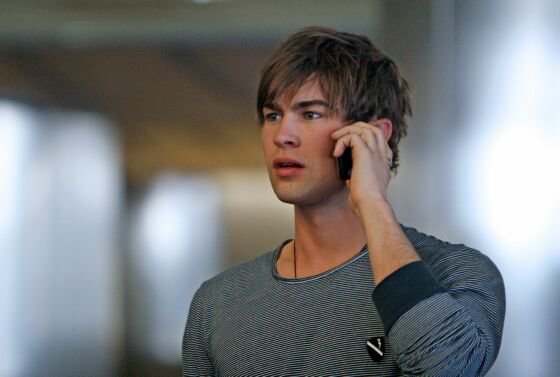 Chace Crawford arrives at LAX airport and seems to be involved in a somewhat emotional phone conversation before pulling himself together and greeting fans.
---
9

Agyness Deyn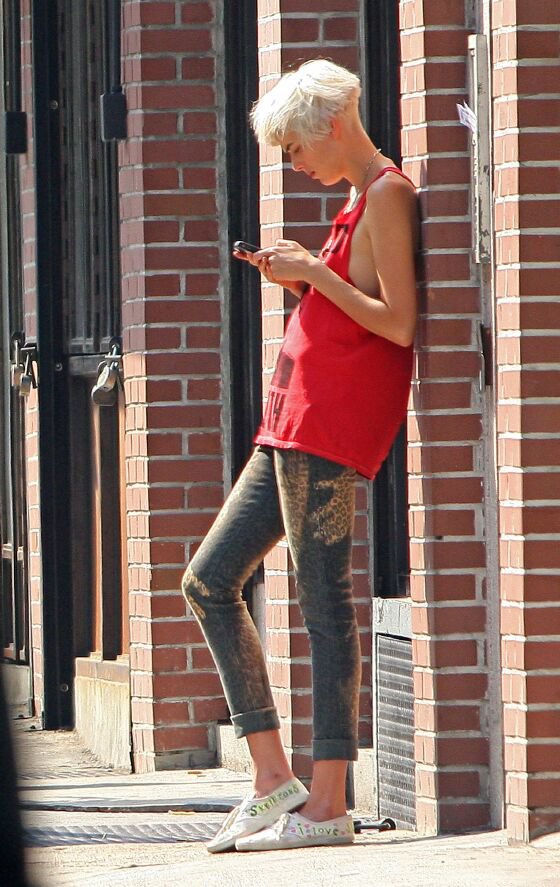 English model Agyness Deyn stops during her stroll through Soho to fidget with her cell-phone.
---
10

Pete Doherty
Pete Doherty takes a cigarette break at La Plaine St Denis studios in Paris where the musician was re-recording for a TV show.
---
11

Kevin Federline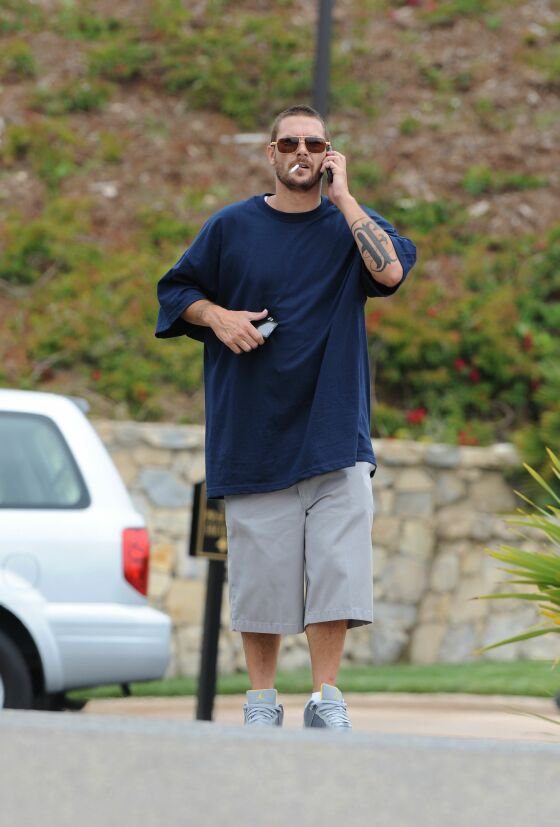 Britney Spears' ex-husband, Kevin Federline, misses a putt when a 5.4 earthquake shook Southern California. A bewildered Federline immediately left the green to make a telephone call to see if the kids were ok.
---
12

America Ferrera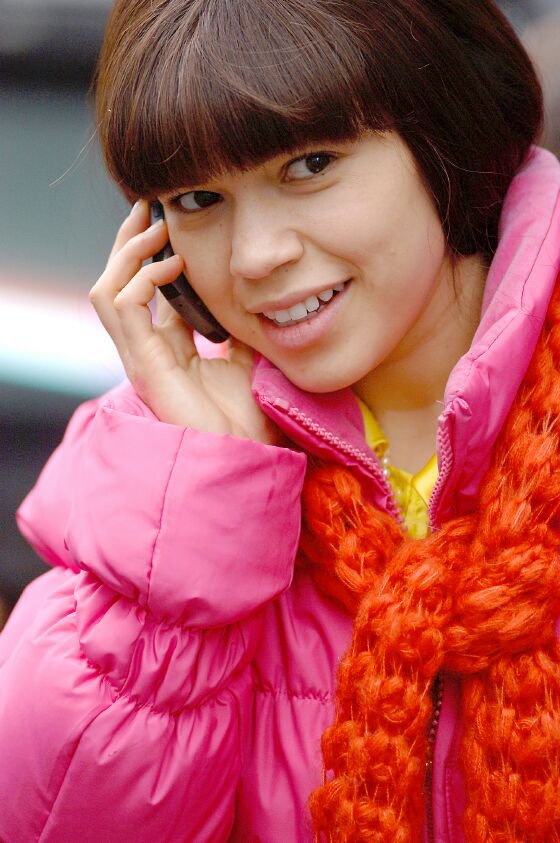 America Ferrera films a scene for an upcoming episode of Ugly Betty.
---
13

Daisy Fuentes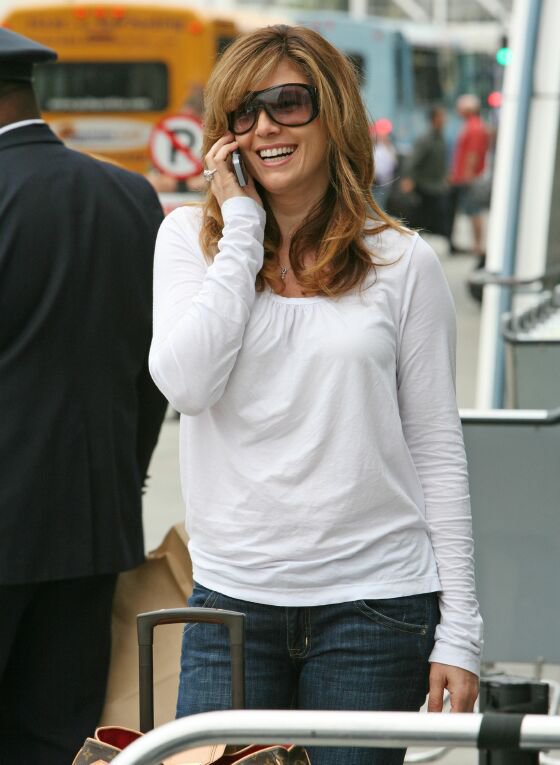 Daisy Fuentes prepares to depart from LAX international airport
---
14

Ashley Greene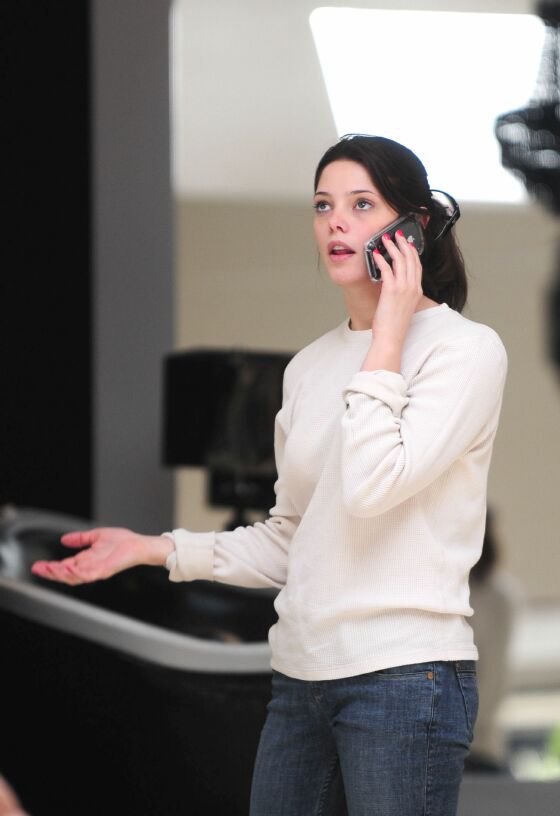 Twilight star Ashley Greene is surrounded by photographers as she shops for clothes at "Alice and Olivia" on Robertson Blvd. in Los Angeles.
---
15

Adrain Grenier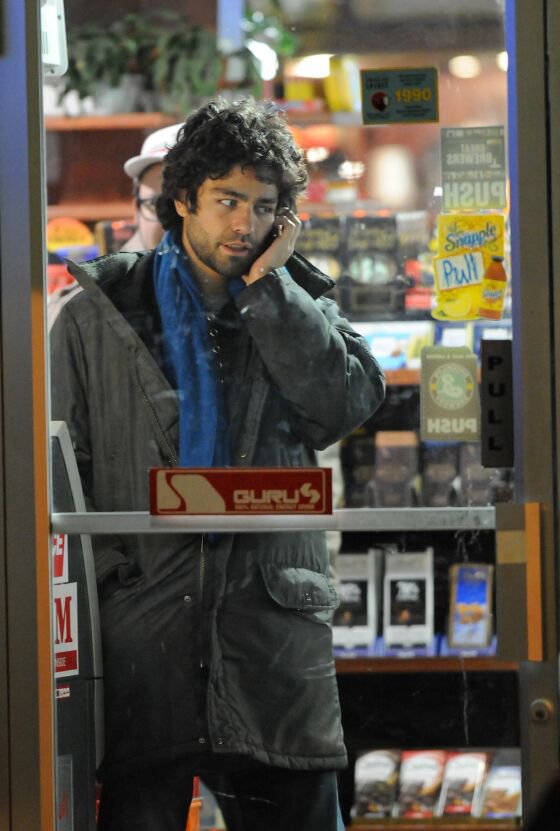 Adrian Grenier takes an evening walk in Brooklyn's trendy DUMBO neighborhood, stopping in a furniture store to look at some chairs before heading into a local deli where he talks on his cell phone.
---
16

Shenae Grimes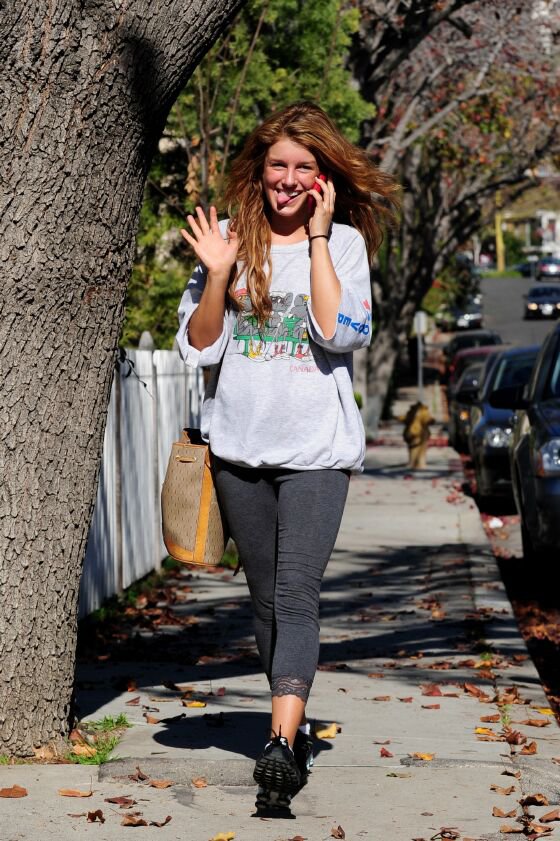 Shenae Grimes makes a silly face while leaving the gym and tanning salon to grab some lunch at Canter's Deli on Fairfax Ave with some girlfriends.
---
17

Anne Hathaway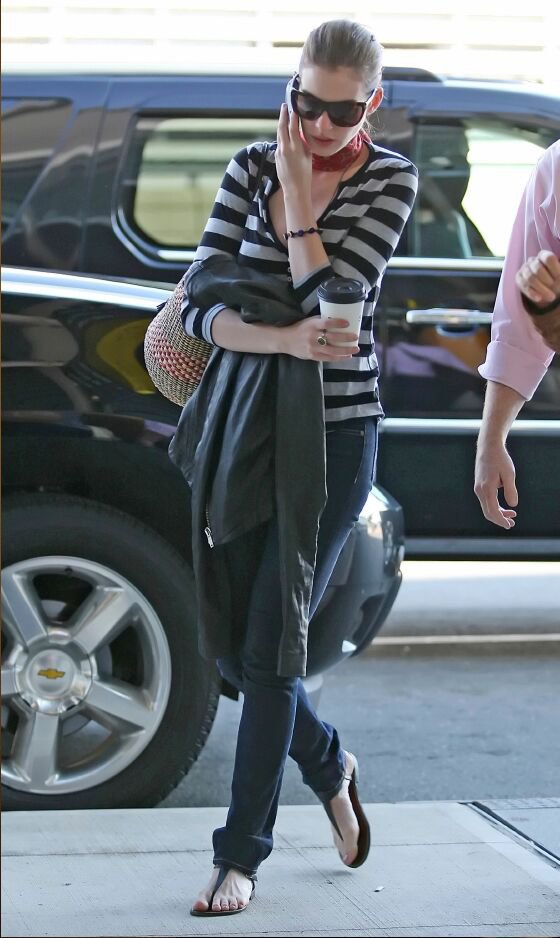 Actress Anne Hathaway keeps it casual as she checks into the Phoenix Sky Harbor International Airport. Hathaway recently attended the 81st Annual Academy Awards as a "Best Actress" nominee.
---
18

Ethan Hawke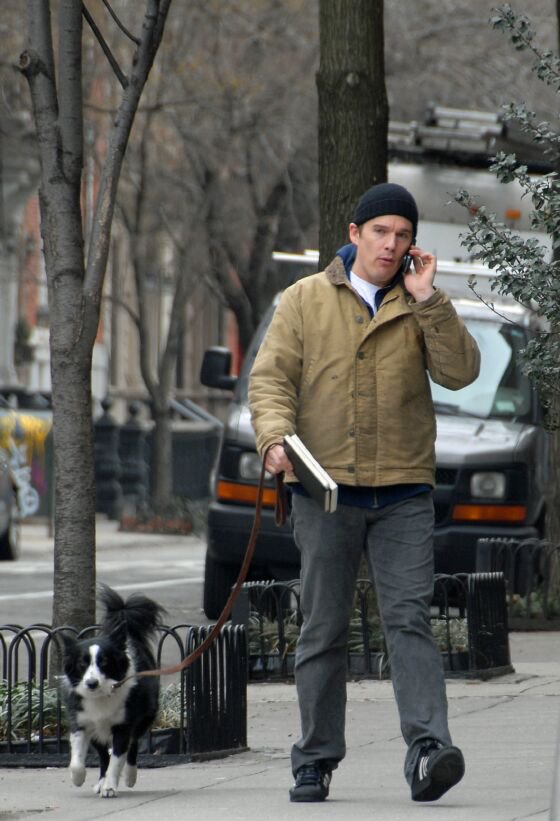 Ethan Hawke talks on his cell phone while walking his dog in the West Village. Hawke recently announced that he is expecting a child with girlfriend Ryan Shawhughes.
---
19

Jatherine Heigl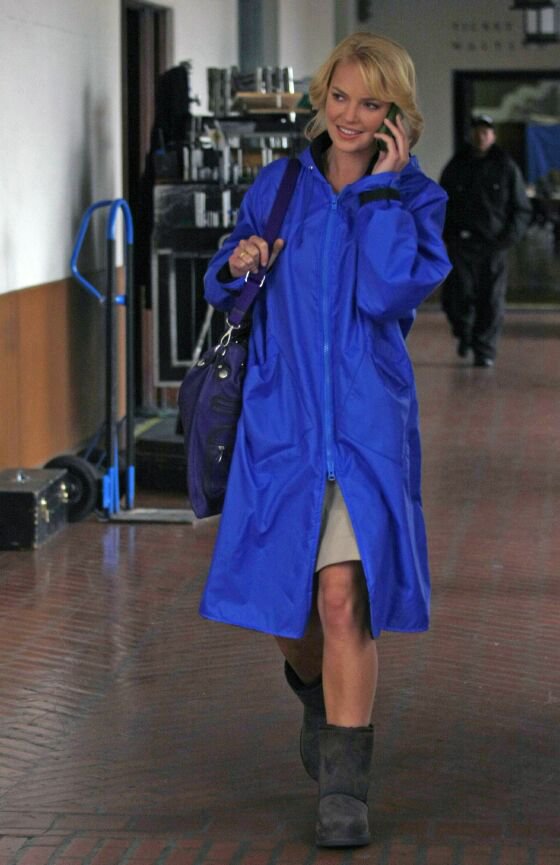 Katherine Heigl while shooting scenes for 'The Ugly Truth' at Union Station
---
20

Jennifer Love Hewitt
Jennifer Love Hewitt picks up groceries and does a little shopping cart surfing at the Gelson's super market in Valley Village.
---
21

Nicky Hilton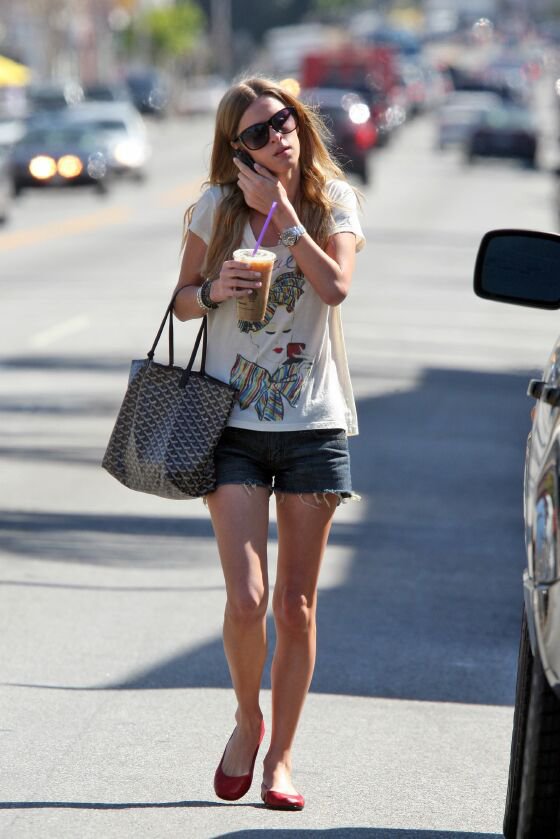 Nicky Hilton chats on her cell phone as she runs some errands on a busy day out. First stop is Coffee Bean and Tea Leaf in West Hollywood before heading over to People's Revolution on Melrose. Nicky seems to be shrinking before our very eyes but I love her 'Beauty, Not Bombs' t-shirt.
---
22

Paris Hilton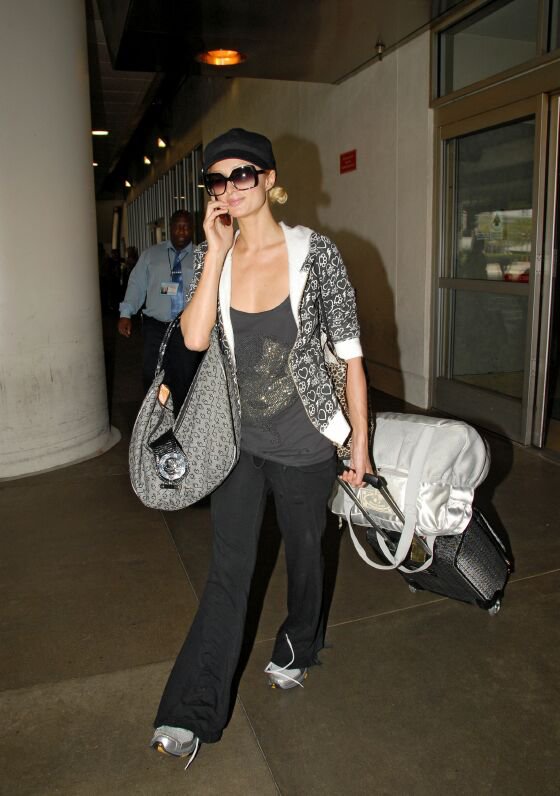 Paris Hilton handles her own bags before jumping into a car at Los Angeles International Airport.
---
23

Katie Holmes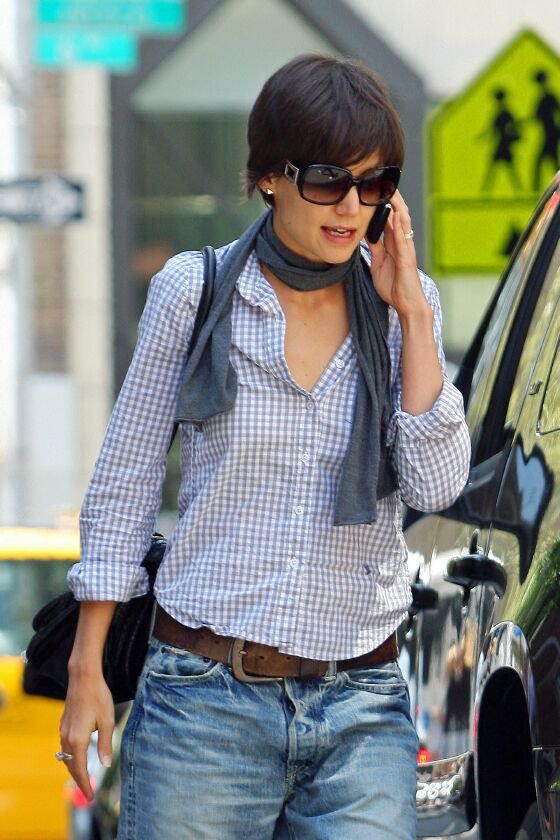 Katie Holmes while rehearsing for the upcoming Broadway play "All My Sons".
---
24

Vanessa Hudgens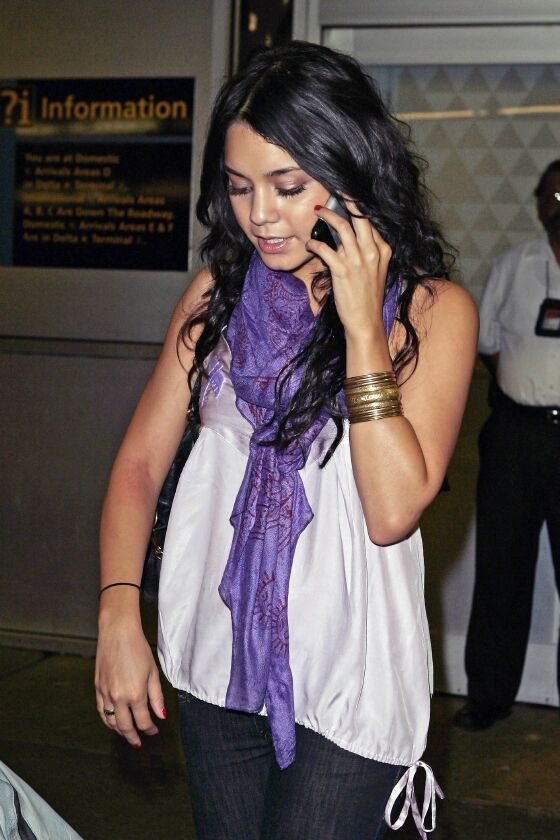 Vanessa Hudgens arrives at JFK airport in New York.
---
25

Helen Hunt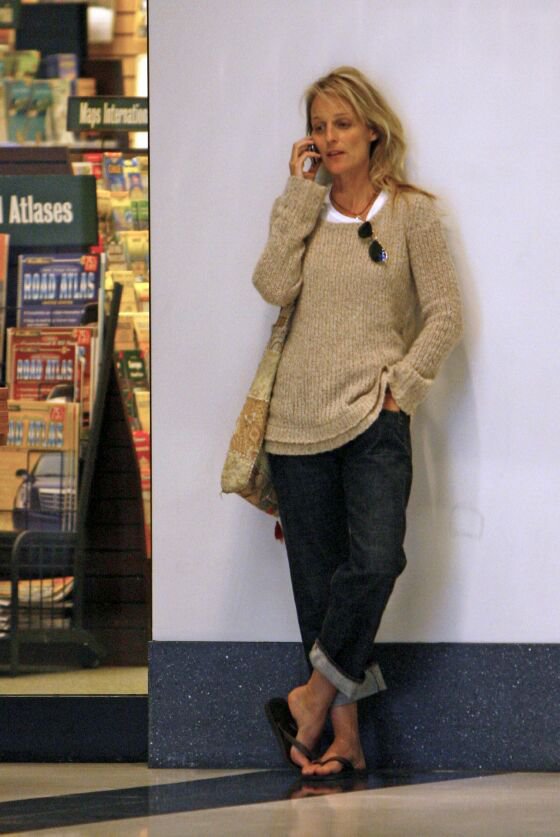 Helen Hunt chats on her cell phone outside the Barnes & Noble book store at Westside Pavilion in West Los Angeles.
---
26

Elizabeth Hurley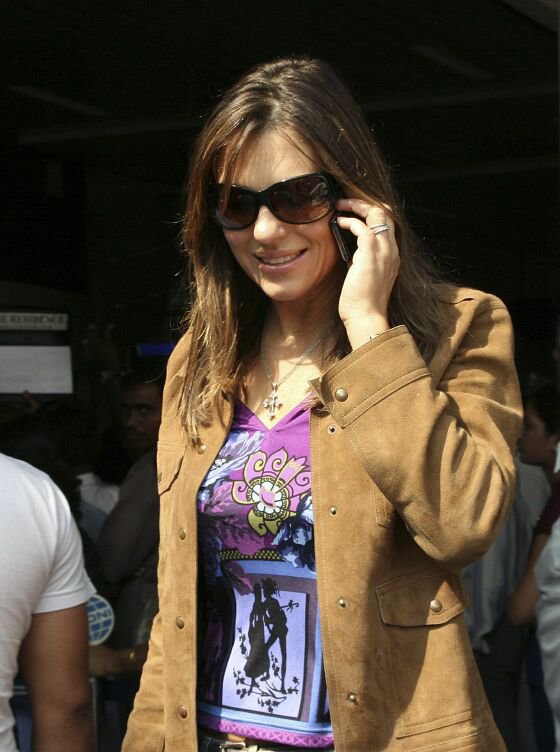 Elizabeth Hurley chats away on her cell phone as she lands in Mumbai
---
27

Rhys Ifans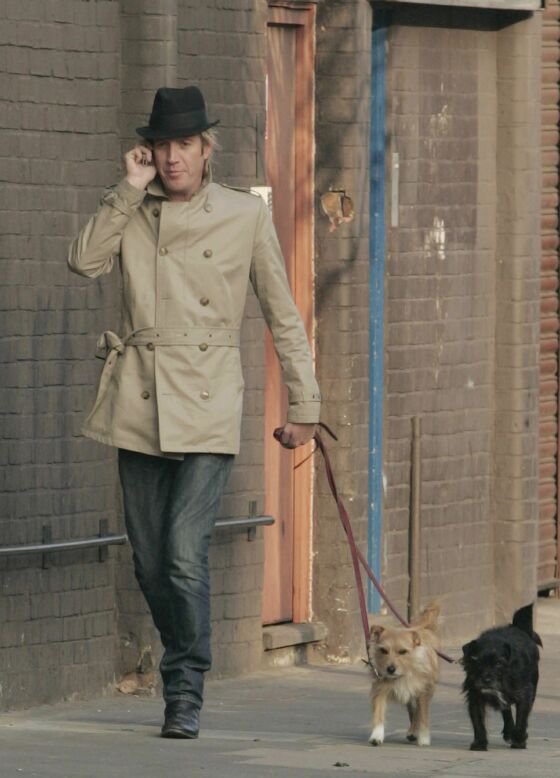 Rhys Ifans takes his girlfriend Sienna Miller's dogs out for a walk
---
28

Famke Janssen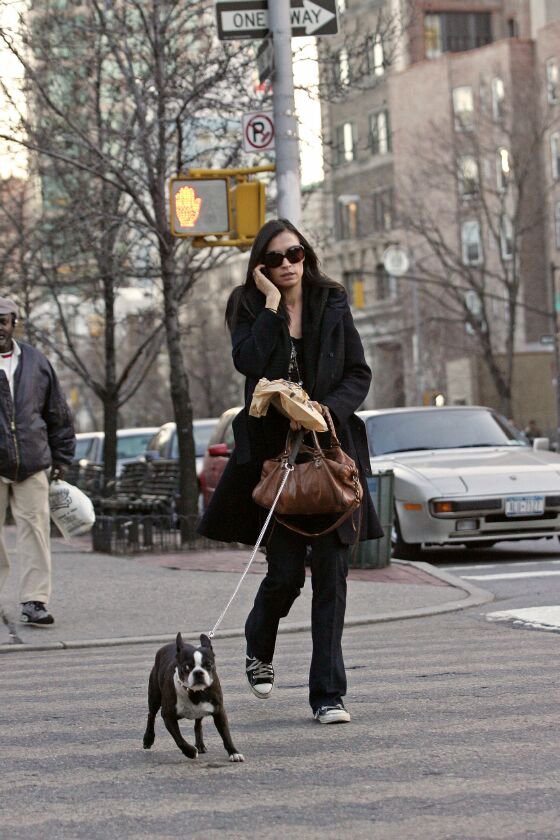 Famke Janssen chats on her cellphone and takes her Boston terrier Licorice for a walk in the West Village.
---
29

Jay-Z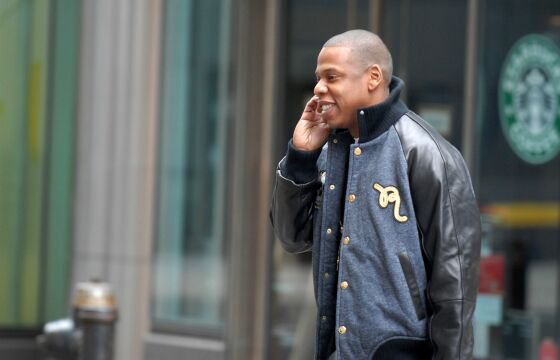 Jay-Z leaves the Bloomberg Building on the Upper East side chatting on a cell phone and carrying a brief case with a large smile on his face.
---
30

Nick Jonas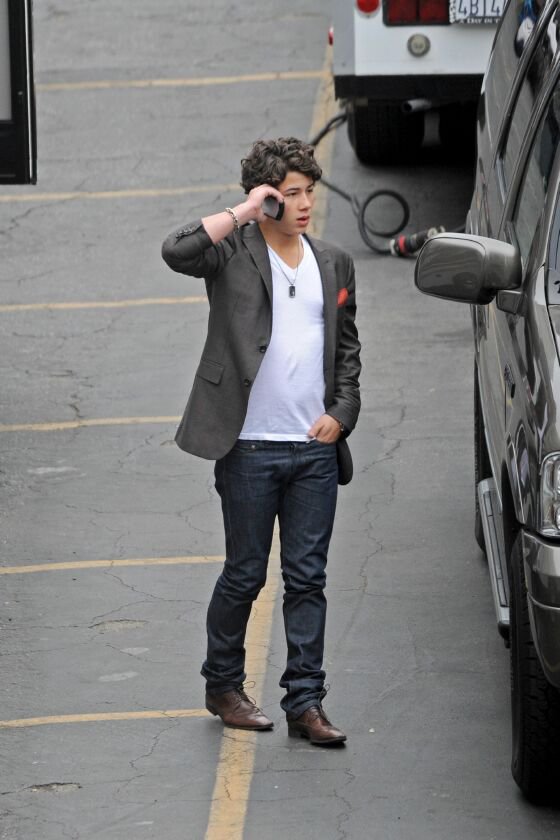 Nick Jonas while filming scenes from the Jonas Brothers' upcoming 3D movie.
---
31

Kim Kardashian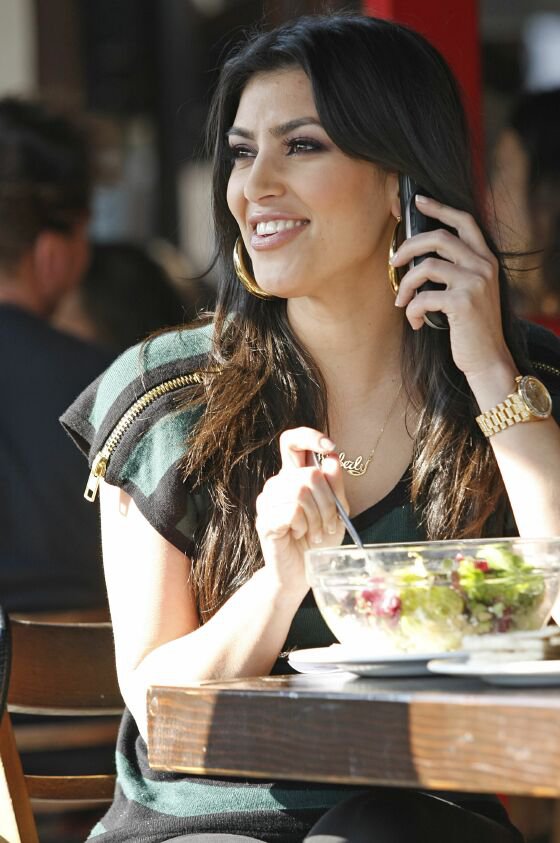 The Kardashian sisters (Kim, Kourtney, and Khloe) spend an afternoon lunching at Toast on 3rd Street while filming scenes for their E! Network "reality" show "Keeping Up With the Kardashians."
---
32

Josj Kelley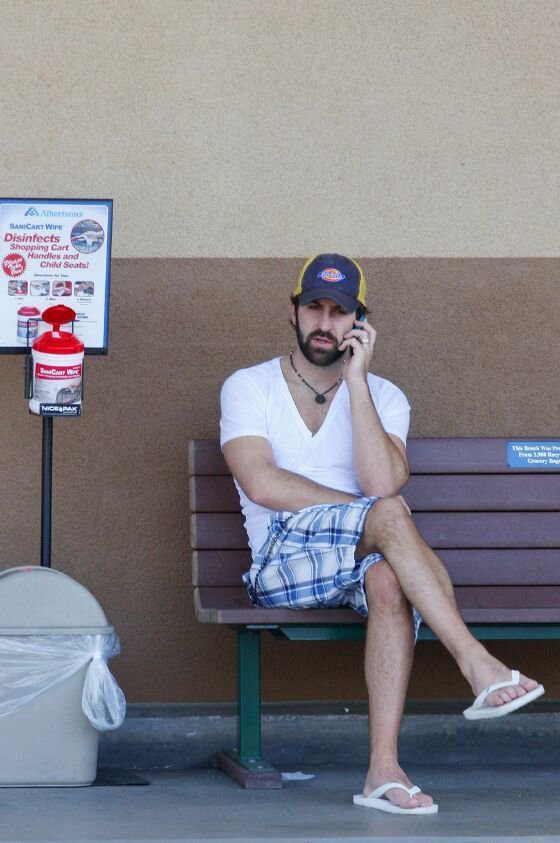 Josh Kelley, husband to Katherine Heigl, is spotted at a local grocery store chatting on his blue cell phone.
---
33

Nick Lachey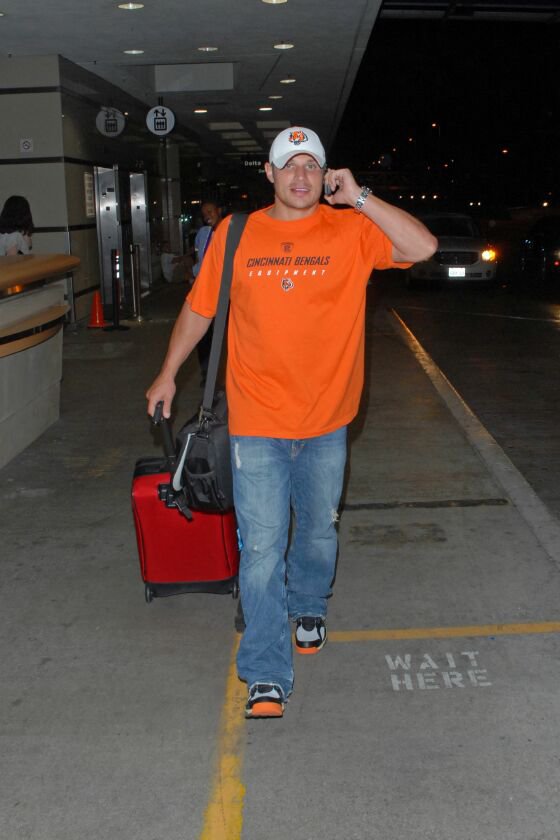 Nick Lachey, in Cincinnati Bengals attire at the Los Angeles International Airport.
---
34

Jude Law
Actor Jude Law keeps to himself as he strolls through the streets of London and chats on his cell phone.
---
35

Blake Lively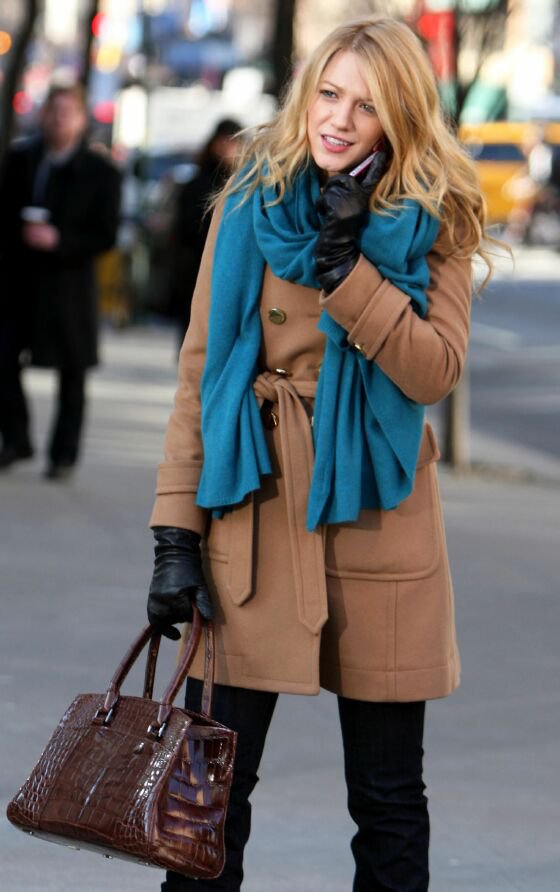 Actress Blake Lively films a scene for "Gossip Girl" near the Queensboro Bridge.
---
36

Mario Lopez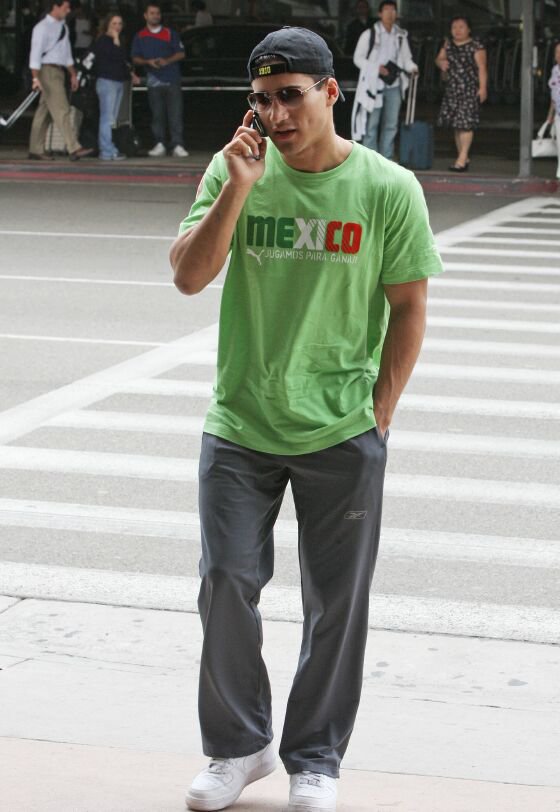 Mario Lopez shows off his cultural heritage in a striking green t-shirt as he arrives at LAX international airport
---
37

Leighton Meester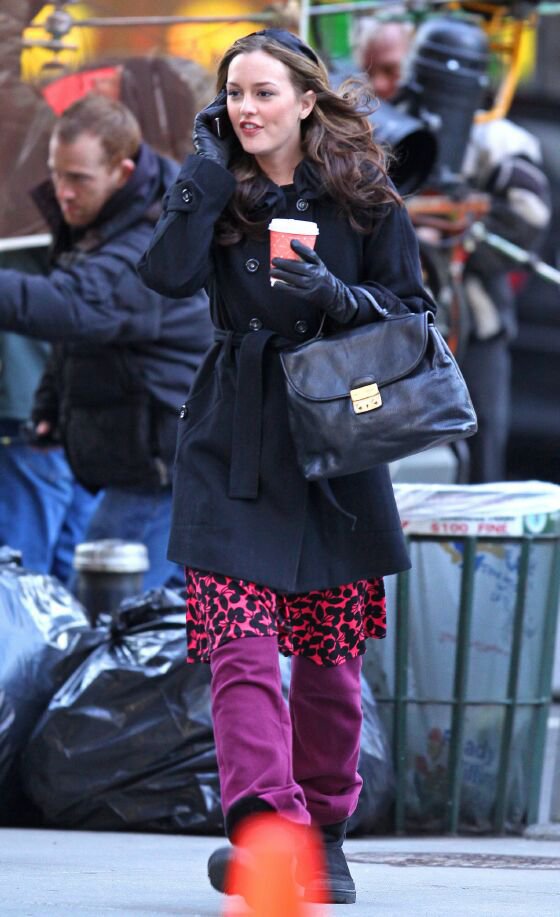 Leighton Meester filming a scene in midtown Manhattan for an upcoming episode of "Gossip Girl."
---
38

Sienna Miller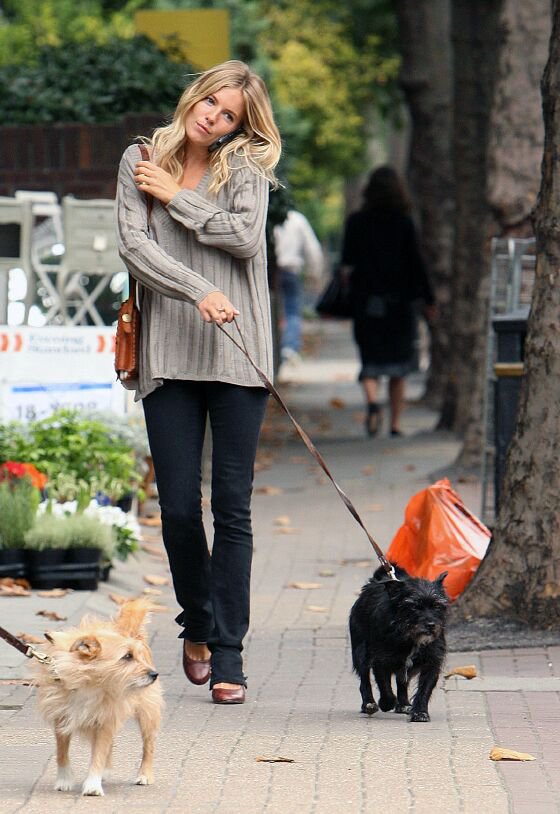 Sienna Miller takes her dogs out for a walk with her mother Jo.
---
39

Mandy Moore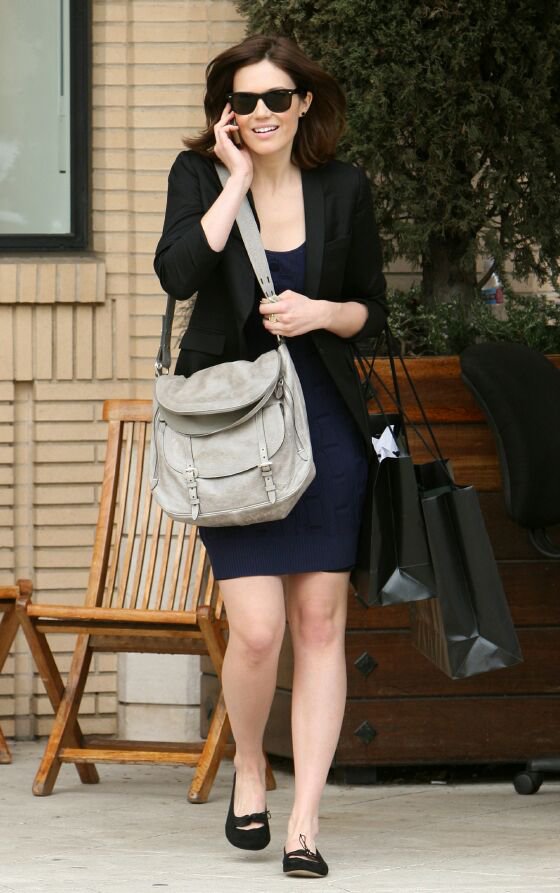 Mandy Moore is all smiles as she leaves Barneys New York after a shopping spree in Beverly Hills, California.
---
40

Jaime Murray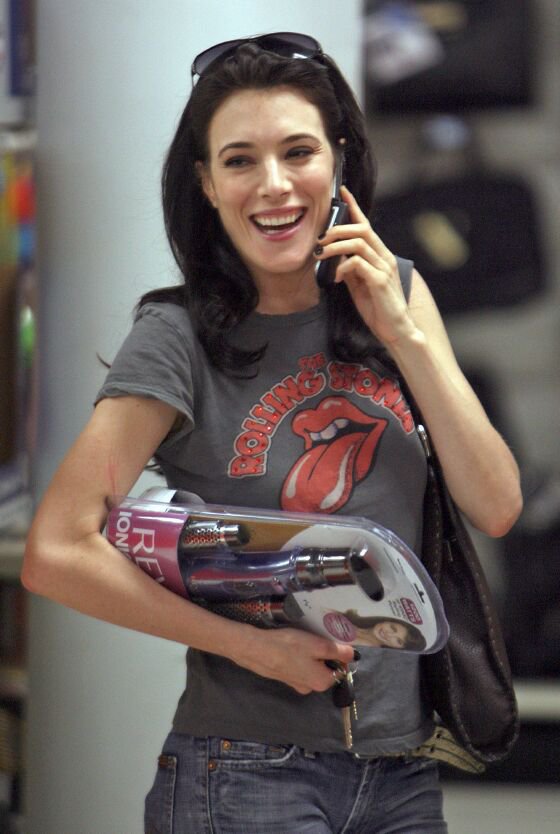 Jaime Murray, best known from BBC/AMC series 'Hustle' and recent appearances on 'Dexter', picks up some items at a local store.
---
41

Mary Kate Olsen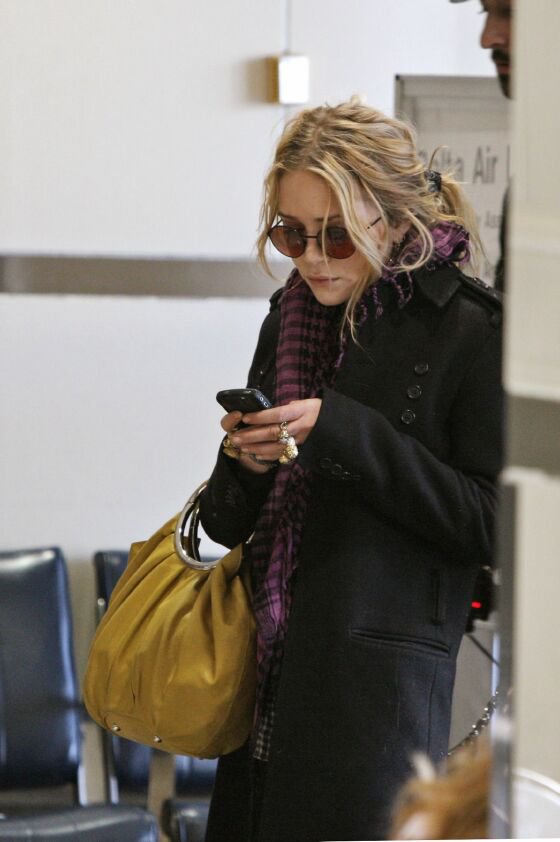 Mary Kate Olsen heading for her car after landing at the Los Angeles International Airport.
---
42

Audrina Patridge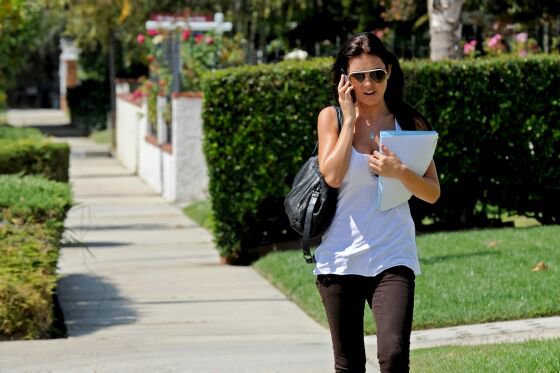 Audrina Patridge, script in one hand, cell phone in the other in North Hollywood.
---
43

Matthew Perry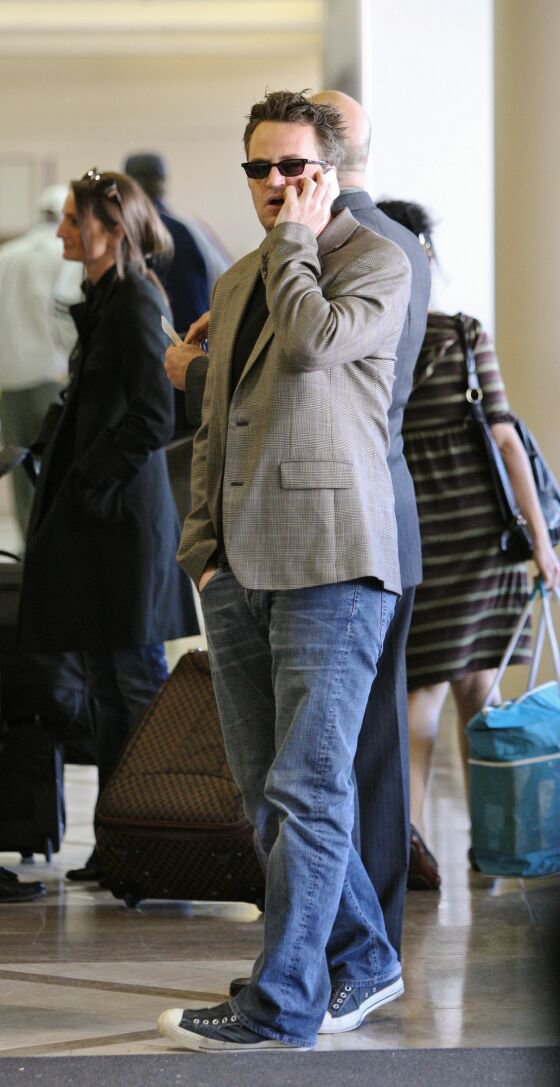 Matthew Perry departs from Los Angeles International Airport to attend the Sundance Film Festival.
---
44

Brad Pitt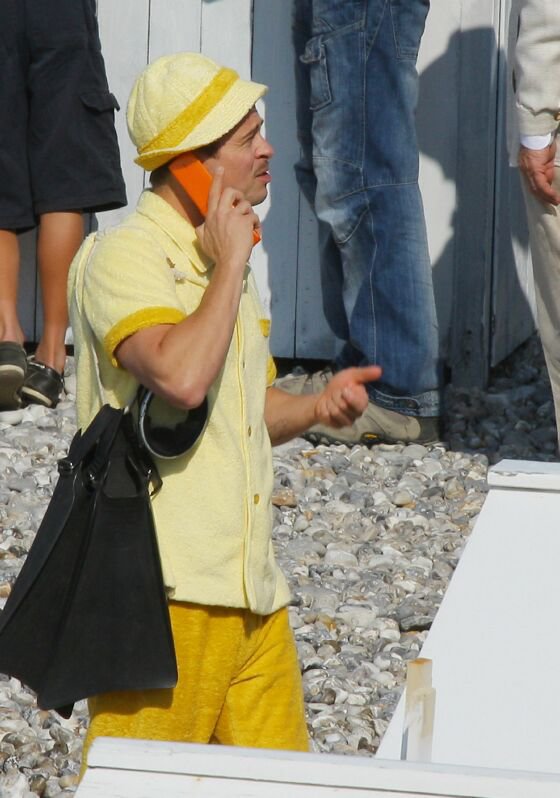 Brad Pitt dressed to look like Jacques Tati in the famous 50's French classic "Mr Hulot's Holiday" promotes a Japanese cellphone.
---
45

Natalie Portman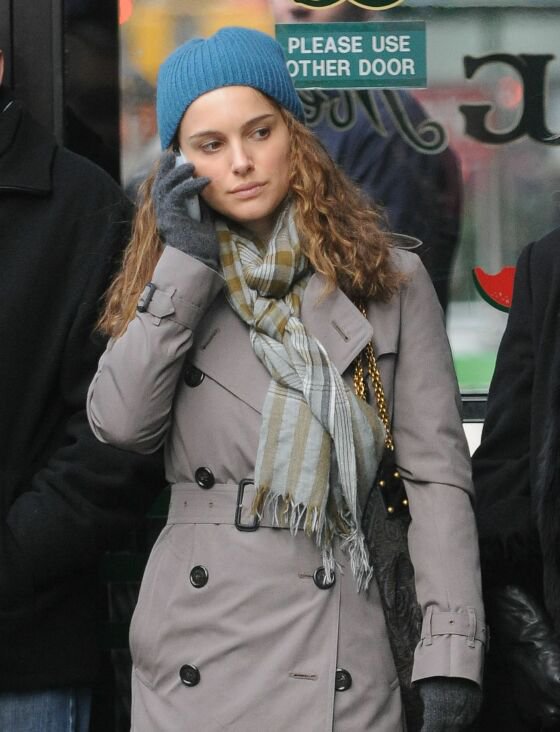 Actress Natalie Portman films scenes for "Love and Other Impossible Pursuits."
---
46

Katie Price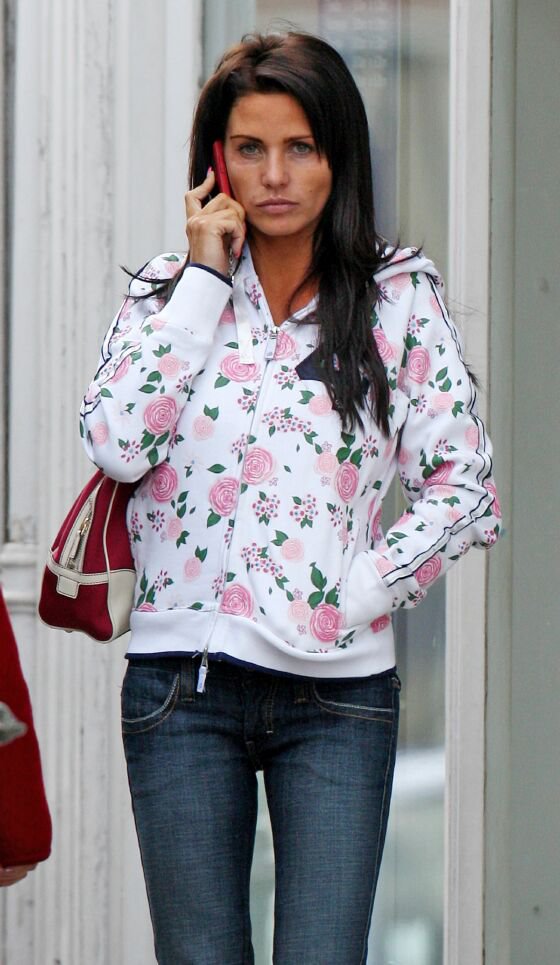 Katie Price, aka Jordon, walks back to her car after shopping at Boots. Her make-up free face exposes her fatigue as she chats on her cell phone and carries her bags.
---
47

Lindsay Price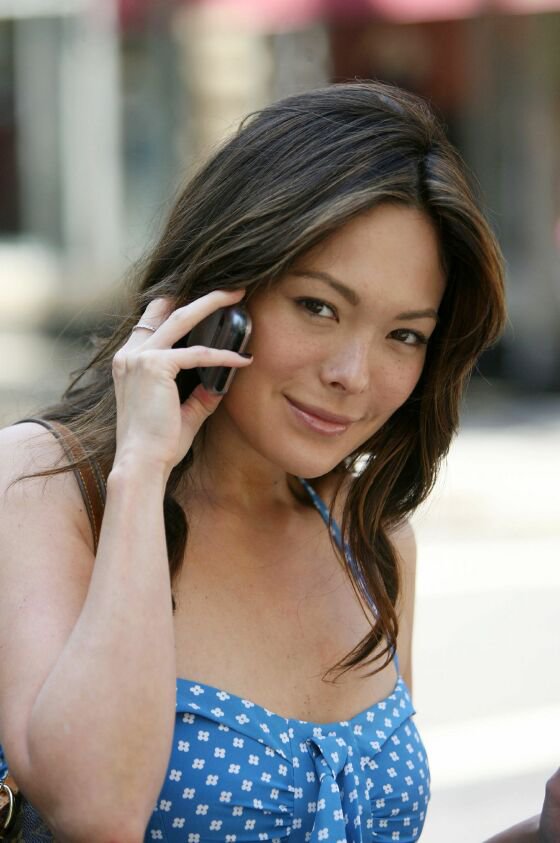 Lipstick Jungle actress Lindsay Price chats on cell phone while walking to Tracy Reese for a spot of shopping.
---
48

Tara Reid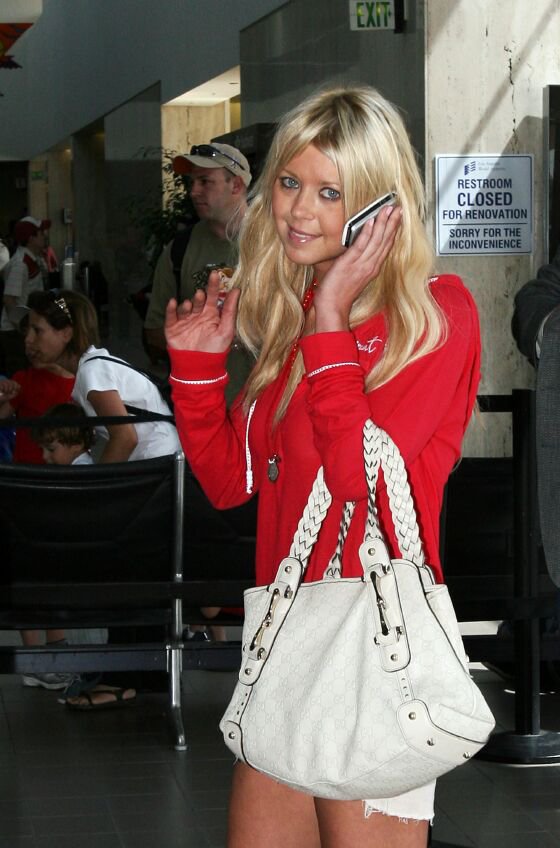 Looking much improved since we last saw her at the airport, a smiling Tara Reid gets some help with the self-check in then waves to the camera as she prepares for departure.
---
49

Rihanna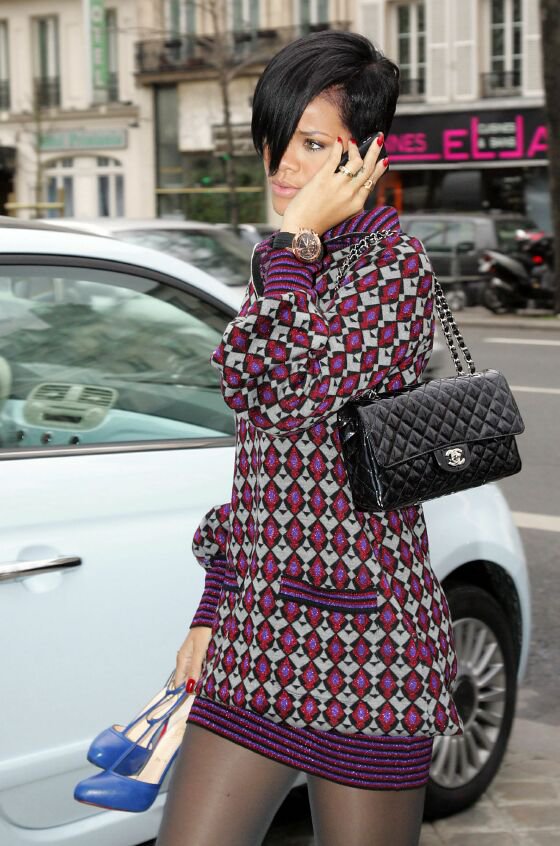 Rihanna makes a stop at the Cesare Paciotti store in Paris before heading to the Chanel fashion show with a change of shoes
---
50

Elettra Rossellini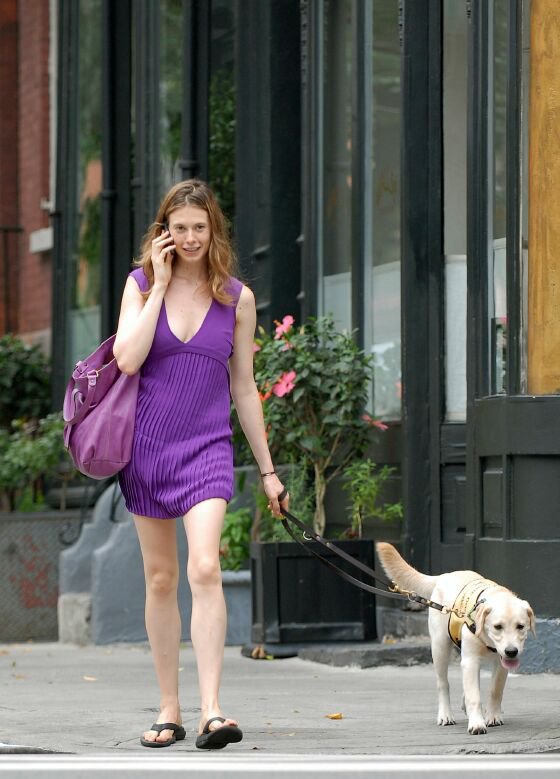 Elettra Rossellini, model and daughter to Isabella Rossellini, goes for a stroll in the West Village with her dog and a cell phone glued to her ear.
---
51

Maria Sharapova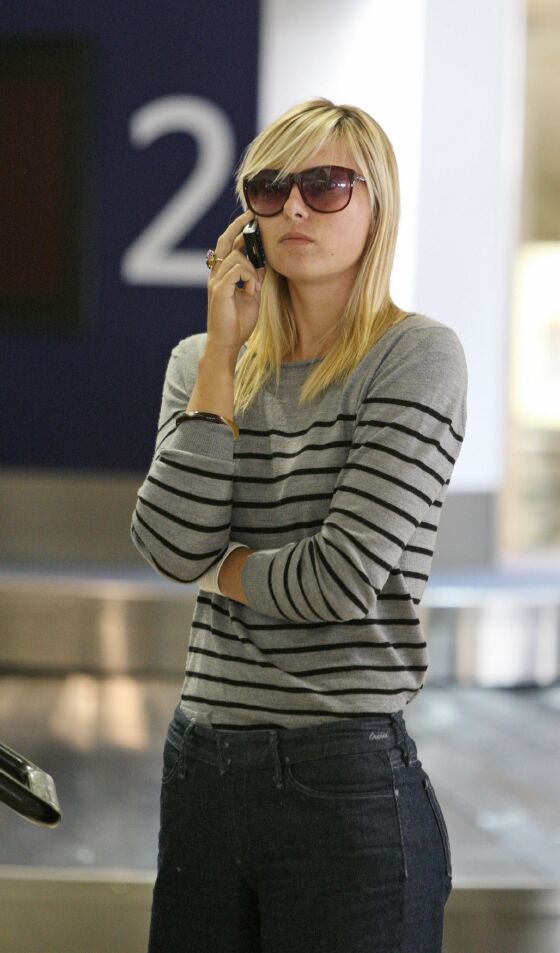 Tennis ace Maria Sharapova at Los Angeles International Airport.
---
52

Brooke Shields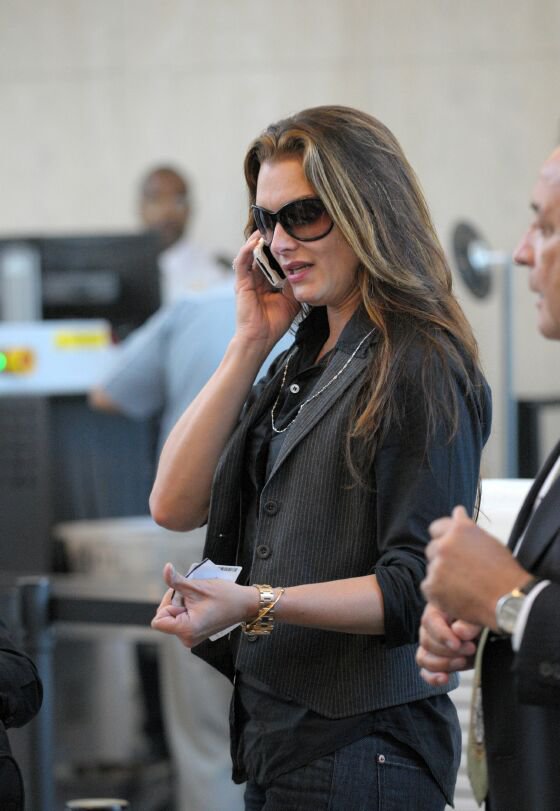 Brooke Shields at LAX
---
53

Jerry Springer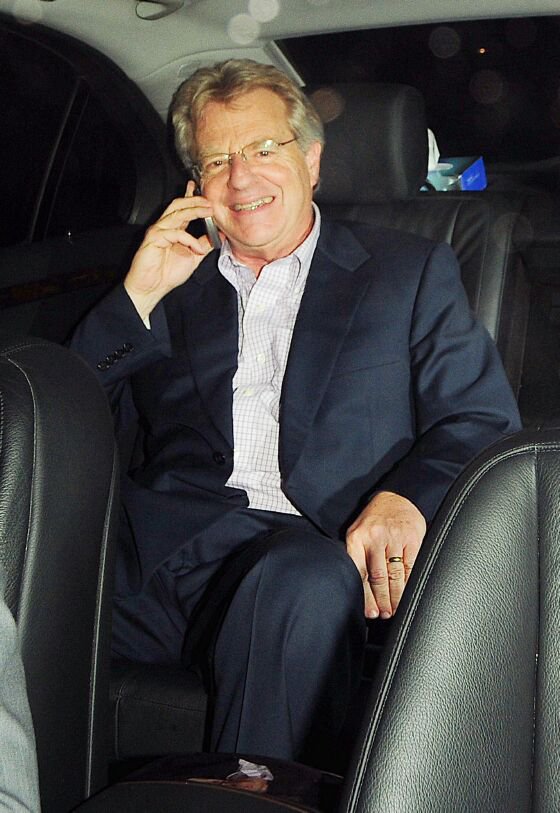 Talk show host Jerry Springer was spotted leaving The Dorchester hotel in London.
---
54

Sharon Stone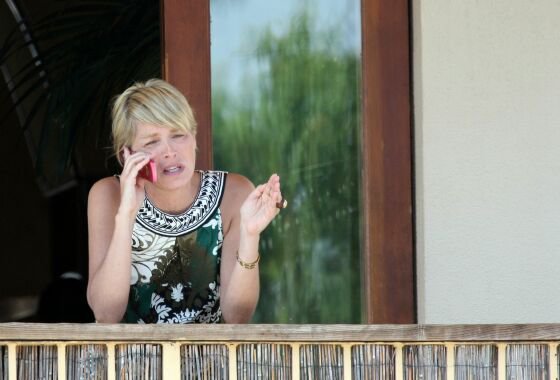 Actress Sharon Stone takes a break from lunch with a female friend at Clafoutis in Sunset Plaza to make a phonecall .
---
55

Ashley Tisdale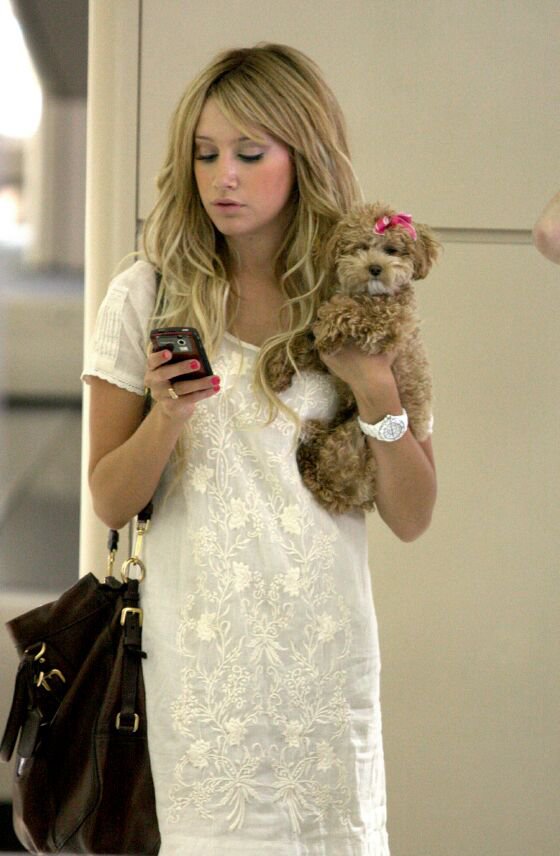 Ashley Tisdale arrives at LAX after shooting High School Musical 3 in Salt Lake City.
---
56

Amy Winehouse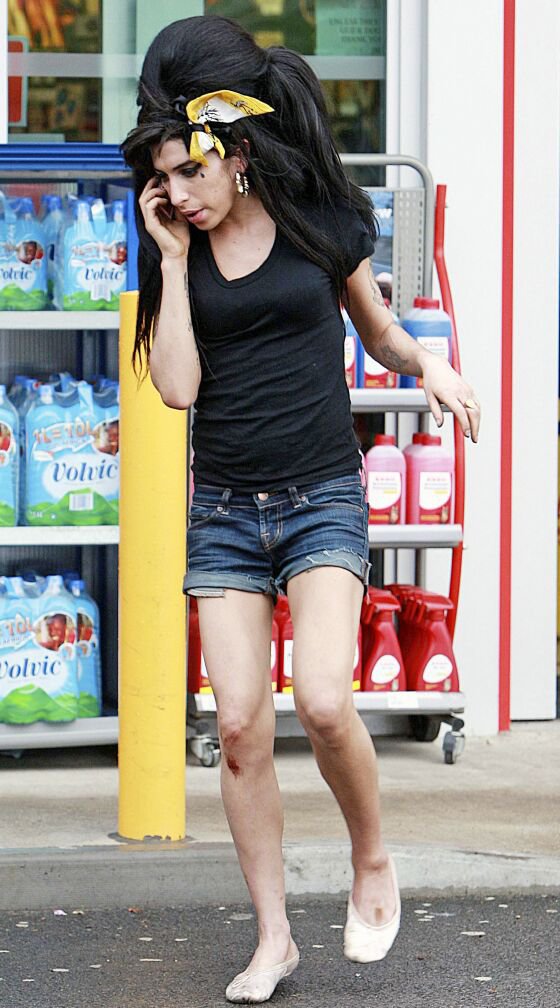 Amy Winehouse seems to have taken a tumble and scraped her knee as well as covering the rest of her leg in dirt. Amy spent most of the day on her cell phone as she ran errands around London with some friends.
---
57

Kate Winslet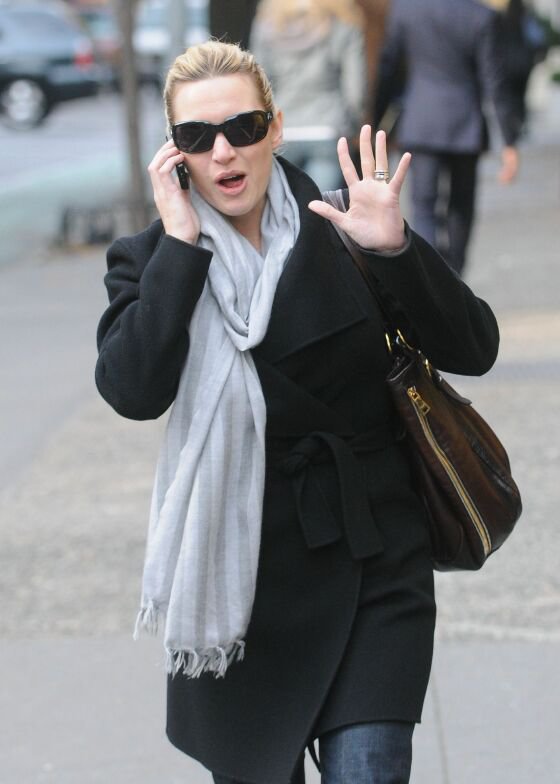 Kate Winslet talks her way around the West Village on her cell phone.
How cute is Brad Pitt dressed as Jacques Tati! Ha Ha. If you haven't seen that ad yet, go check it out now!
I am so curious to know what kind of conversations these celebrities indulge in. Ah! The fabulous lives of celebrities. I know I know they are just people like us under all that fabulousness... But still, what do you think they're talking about?
---
Comments
Popular
Related
Recent