This week in the celebrity scoop there is good news for Ellen DeGeneres and also some news following a horrible ordeal for the Travolta-Preston family. Hopefully if you are considering the Hollywood life, you can learn to stay away from all the mess that it involves for some celebrities.
1

Brad Pitt and Angelina Jolie Are Trotting around Japan with Their Little Ones…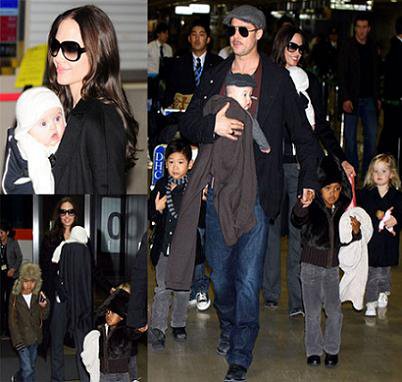 On Tuesday the celebrity parents showed up at the Japan airport with the whole family. Little Vivienne, Shiloh, and Maddox stuck with mom while Knox, Zahara, and Pax held on to dad. Hopefully these adorable children don't feel too invaded by all the stardom that is brought on by being part of Hollywood's famous family. (Via Brad and Angelina Show Off ...)
2

Patrick Dempsey Races for Breast Cancer with Avon…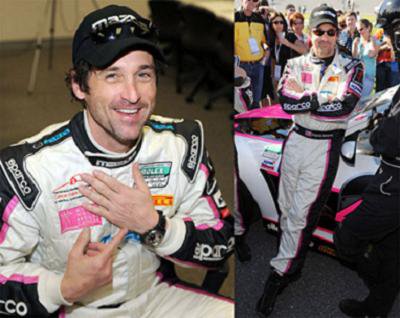 On Saturday Dempsey made his way around the Daytona track with his team and help from his Avonsponsorship. As he showed off his pink racing stripes he talked about how nice it is to be able to **help **others.
I think fame in itself is quite empty unless you use it for something that's benefiting other people."
In support of his cancer surviving mother, Dempsey has opened The Patrick Dempsey Center for Cancer Hope & Healing at the Central Maine Medical Center. Dempsey also continues to keep us ladies watching him on Grey's Anatomy as the smooth operating Dr. Derek Shepherd. (Via Patrick Dempsey's Fame Never Runs ...)
*Michael KORS Cosmetic Bag for Breast Cancer Awareness
3

Everything Seems to Check out with Jennifer Garner...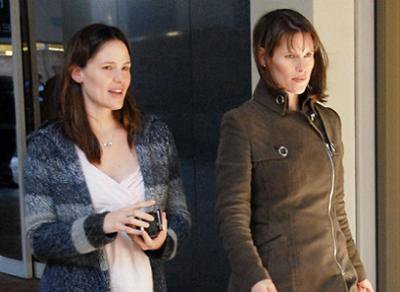 Along with her sister, Garner strolled in Santa Monica to her doctor's office for a post-baby check up. Her sister, Melissa Garner Wylie, flew in from Boston to help Jen and Ben Affleckout as they switch their mode to being a bigger family with two sweet, beautiful daughters. What do you think of their new daughter's name, Seraphina Rose Elizabeth? (Via Gossip Girl Homepage)
4

Ellen DeGeneres Celebrates Her Birthday with Good News…

As DeGeneresgot 51 happy birthday wishes from partnerPortia de Rossiat the Chateau Marmont in LA, she received good news from the GLAAD organization. They have nominated her, "Ellen & Portia's Wedding Day", for Outstanding Talk Show Episode. Hopefully this birthday wish comes true when she wins the GLAAD Media Award. Do you think DeGeneres will beat out others like Tyra Banks or Oprah for the award? (Via Ellen Celebrates 51 With Portia ...)
5

John Travolta and Kelly Preston Have Been Put through Too Much…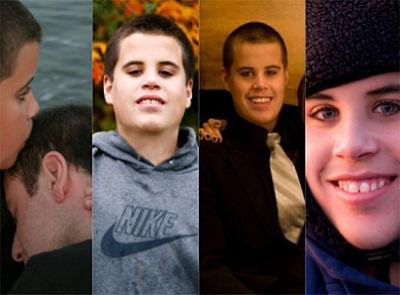 As if the death of their only son Jett wasn't enough for this family to endure, they have now been betrayed by people who helped them in their time of need. Although the Bahamiam authorities are on their side, paramedic Tarino Lightbourne certainly was not. Lightbourne has been officially charged with trying to extort $25 million from Travoltaand Preston. Will people ever stop trying to take advantage of celebrities while their down? (Via Gossip Girl Homepage)
Photo Credit: smh.com.au