It's Christmas Eve in my part of the world and I've spent part of it with my own family and another with my "adoptive" family (the boyfriend's). No matter where you live, whether you believe in Christmas or not, you will have to agree that this season is all about spending time with your loved ones. On that note, let's have a little survey of some sorts on which Hollywood family you would want to spend Christmas Eve with.
---
1

Kids a-Yellin'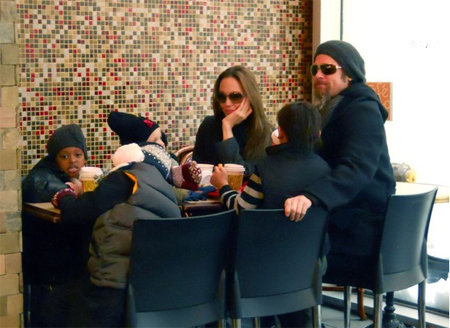 Christmas Eve with kids are always awesome. And with the number of kids the Jolie-Pitts got, I bet their holiday events are wild, fun, exhausting, and just plain happy. Would you enjoy waiting for Santa with Mad, Pax, Z, Shiloh, and the twins?
---
2

Puppy Holidays

Now that Mariah is a grandmother to the cutest puppy, perhaps Christmas Eve with this young family may not be so bad, right? But I can imagine glitters, and butterflies, and pink, and fluff, and Mariah's "All I Want for Christmas Is You" playing over and over again, and I might not be able to take it. Would you?
---
3

Blast from Christmas past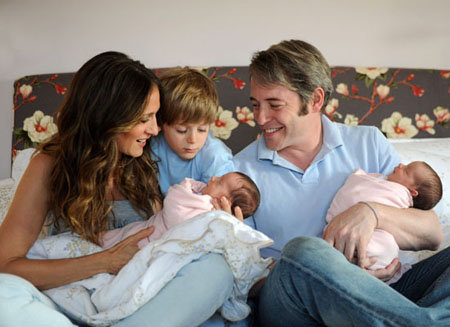 Sarah Jessica Parker once admitted that they talk like characters of a 30's movie or like they are from the 30's in their family. Even James, their son, speaks in a peculiar yet dignified manner, too. Now imagine spending Christmas Eve with this family. Could be fun, right?
---
4

Celebrating the Princess

I'm not sure if the Cruises celebrate Christmas but I'd probably give it a go if I will be able to see firsthand what Suri will wear.
---
5

Family Cuts, Family Ties

How about a bit of drama to chase that perfect Christmas Eve dinner? For sure, you can get some if you spend it with the Lohans. You will probably learn (fake) tanning tips, too, so it could be good.
---
6

Eggnog to the Rescue

More more drama, you can also spend your Christmas Eve with the Kardashians. You'll probably drown in talks about the fastest and surest way to stay relevant in the industry. And meet useless people.
---
7

Normal Holiday Cheers

Hmm..The Afflecks will probably have a low key celebration. I will not mind spending Christmas Eve with them. Plus the kids are cute, so that's a bonus.
---
8

A Perfect (People) Christmas

Christmas Eve surrounded by beautiful people? Yes, please.
---
9

Merrymaking down under

This is interesting because I have absolutely no idea what their family life is like. Will there be singing? Will there be grandparents involved?
---
10

Rocking 'til 2010

The Stefani-Rossdales is another beautiful family I will not mind spending a holiday evening with. Looking at Zuma's cute cheeks can be considered a gift, really.
Top Image by **Joaaso**
More
---
Comments
Popular
Recent