Okay, the weather is getting a little bit better so, if you didn't want to experiment with bright nail polished during the winter, now would be the good time to start. So, prepare your nails for the hot summer by occasionally treating them with something more colorful than a regular French manicure. I'm suggesting these colors:
---
1

Viridian Vinyl

Price: $5.75 at orlydiva.com
This is a fabulous summer shade you must find the courage to rock this summer! Just think of it – shiny, bronzed skin, some fab strappy sandals and your nails painted with this tropical color. Perfect! Eye-catching! Bold! You can add gold or silver for a more glamorous, glitzy look if you want. I could definitely see my fingernails done like this. If you want it to really pop-out, wear it with neural color outfits, if not, slip into a colorful, exotic-print dress.
---
2

Ole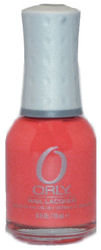 Price: $5.75 at orlydiva.com
Exotic corals, crazy summer nights, dancing until dawn, tropical sweet cocktails – that's what I think about when I see this shade. That, of course, doesn't mean you're not allowed to coat your nails with it even during these cold, rainy months! In fact, I strongly suggest it! If you're into nail art or simply like two-toned nails, I'd suggest adding red. Painting your nails using this color will definitely brighten up your brown or black winter outfit and, as for the summer goes, well… avoiding it would be a sin, now - wouldn't it?
Trendinig Stories
More Stories ...
3

Fiesta
Price: $5.75 at orlydiva.com
Hotter than the wildest fiesta, this shade might not be the ideal choice to wear for work, but it works for pretty much everything else. It's better to have short nails if you plan to use this color but, in case you don't want to cut your beloved, carefully-groomed "claws" (just joking) do use black to neutralize it a bit and make it less "Barbie-like". I wore this shade last summer with black French tips and black dots all over the pink part and it looked very cool – not flashy at all.
---
4

Blue Collar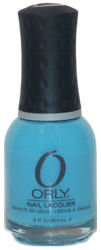 Price: $5.75 at orlydiva.com
Is there a better way to raise your voice against those dull gray skies? I'd say no. Unfortunately, this color is a little bit too teeny even for me so I'm not sure how could I make it work. However, nobody says you have to act your age all the time. So, if you're planning to spend a weekend dressed in a Tweety Bird-printed pajama, you can definitely paint your nails blue for the occasion. P.S – Don't make jokes about the Tweety pajama… I love it!
---
5

Green Apple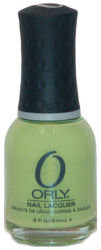 Price: $5.75 at orlydiva.com
Now, this is a shade you can definitely rock this spring regardless of your age, occupation or favorite colors because it goes good with black, white, green, dark brown, beige and it even makes a nice, brave choice to wear with rich burgundy shades.
---
6

Golden Jubilee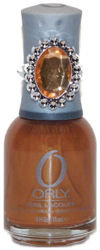 Price: $5.75 at orlydiva.com
You got to love gold! It might be flashy for daywear but think about all the parties or special events you can use it for. You'll be thankful for buying it in summer because, once your skin gets that gorgeous, sun-kissed look, this color would be everything you'd want to paint your nails with. So follow the latest trends, mix your gold and silver jewelry, put together a stunning outfit and don't forget to paint your nails!
---
7

Plum Delicious Mani Mini Nail Polish

Price: $2.99 at orlydiva.com
But why skip this delicious treat? The plum tone isn't so in-your-face, so I'm sure you'll find it very easy to wear. I personally enjoy these light, almost neutral shades as they give my nails enough color and shine to look done and don't burden me with all the "what to wear" problems. What you think? Yay or Nay?
---
8

Which's Blue Mani Mini Nail Polish

Price: $2.99 at orlydiva.com
I have it and I love, love, love it!! In fact, I've noticed most of my and my sister's friends loved it too because they all felt the need to adorn their nails with it the moment they saw it. What is it with girls these days? Why they secretly crave for bold, eye-catching colors but never buy anything more colorful than a pink-undertone French manicure set? Gee! Live a little!
---
9

Crawford's Wine

Price: $5.75 at orlydiva.com
Little black dress, shiny YSL-style heels, this particular shade of red and a lipstick to match! Now, that's my definition of sexy, everlasting old Hollywood glamour. Don't believe me? Ask your man – I'm sure he'd be all for ruining that perfectly applied lipstick and wouldn't object to having the same-toned nails carved in his back either. (Hint, hint, hint)
So, what do you say? Which of these shades could find their way to your fingernails soon?
Image source: data.whicdn.com
---
Comments
Popular
Related
Recent