10 Prettiest Spring Lip Glosses ...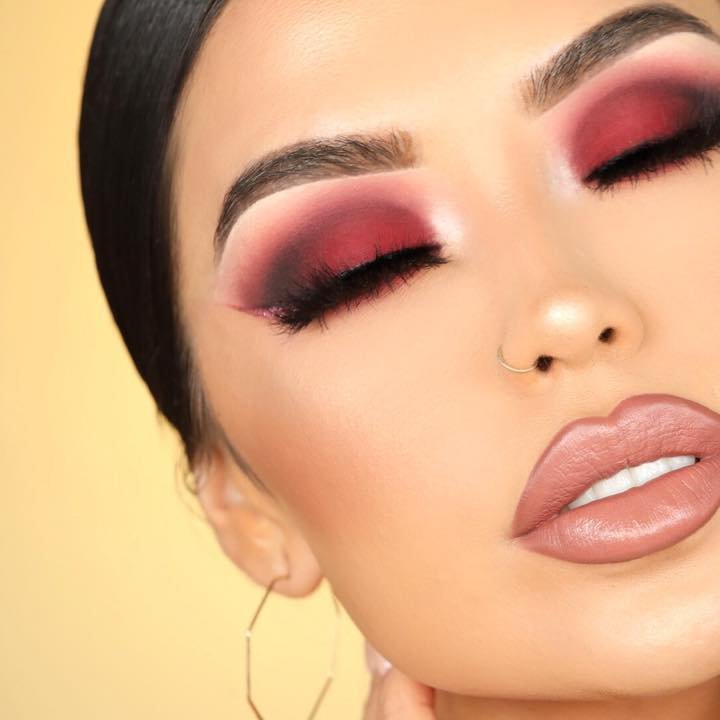 It's spring, time for soft, pretty colors and a little shimmer. I'm not just talking about clothes, either — I mean new lip gloss! Here is my list of the ten prettiest lip glosses for spring. For most brands, I couldn't choose just one, so I chose the two prettiest shades! Enjoy!
1.

MAC DazzleGlass "Baby Sparks" and "Moth to Flame"
Price: $18.00 at maccosmetics.com
This is my very favorite! I love the DazzleGlass because it's the shiniest, prettiest lip gloss I've ever used. It's a little sticky, but it lasts for hours… literally, I apply it once and then I don't have to worry about it again for at least six hours! And there are so many colors to choose from. What other gloss comes in 22 luscious shades?
2.

Aveda Lip Glaze "Kamara Fruit"
Price: $16.00 at aveda.com
Everything Aveda makes is super-lush and loaded with amazing natural ingredients. This lip gloss is no exception! I love it because it looks great, with lots of shine and luster, but it smells and even tastes good too! The scent and flavor come from certified organic ginger and peppermint. So luscious, so lovely!
3.

The Body Shop Love Gloss "Sweet Peach" and "Natural"
Price: $12.00 at thebodyshop-usa.com
Oh, I love this stuff! I'm fond of it because it's wonderfully rich and shiny, and because it's made of the best community-trade ingredients, like coconut oil and cocoa butter. Plus, every shade in their line-up, and there are nine of them, look perfect with every skin tone!
4.

Tarina Tarantino Gem Gloss "Barrette" and "Disco Nap"
Price: $19.00 at sephora.com
It's not sticky, and it hydrates while you wear it. Sounds like a dream lip gloss, doesn't it? Actually, it is! This line was made exclusively for Sephora, and it's wonderful! There are 13 gorgeous shades, some with an added little shimmer to them. "Barrette" is a chocolate color with gold shimmer, and "Disco Nap" is pink with an iridescent shimmer. These are all so pretty, you can't just choose one!
5.

Smashbox Heartbreaker Rollerball Lip Gloss "Pink Sugar"
Price: $21.00 at smashbox.com
I absolutely adore the rollerball applicator of this lip gloss. It's totally reminds me of Bonnie Bell from junior high! This is much better lip gloss, though, much glossier and lusher. This gloss is only available in one color, but it' so perfect, so pinky sweet, you won't need another color!
Price: $16.00 at shop.duwop.com
The very first lip plumper is still the best, and it still has a place on my best spring lip glosses. It plumps naturally, with cinnamon, wintergreen, and ginger, and it hydrates with jojoba and avocado oil. It enhances what nature gave you, and what could be better, or prettier, than that?
7.

Philosophy the Supernatural Superglossy Lip Gloss SPF 15 "Reflect a Little" and "Open Your Heart"
Price: $16.50 at philosophy.com
The name really says it all, doesn't it? Superglosy is just that — super, incredibly glossy! It's sheer, lush, and not at all sticky. It also protects your delicate pucker with built-in SPF 15. It tastes and smells minty and fresh, and it comes in seven gorgeous colors for spring. I love it!
8.

Urban Decay Pocket Rocket Lip Gloss "James" and "Kirk"
Price: $19.00 at urbandecay.com
I can honestly say this is my favorite lip gloss applicator ever! Select the color, and hunky guy, of your choice, and undress him by tilting the lip gloss back and forth. Hubba hubba! All of the shades (and blokes) have the same yummy crème-brulee flavor and an incredible non-sticky sheen. Choose from one of eight fab shades (and men!) and tuck it into your handbag when you need a gloss, or a giggle!
9.

Cargo Lip Gloss "Luxor" and "Whistler"
Price: $22.00 at cargocosmetics.com
This is so silky, so lush, you'll want to wear it 24/7! I love the high-tech applicator, which actually lets you know when it's time to apply more gloss… and it looks cool, too! Choose a few faves from their line of eight perfect-for-spring colors.
10.

Stila Lip Glaze "Tangerine" and "Praline"
Price: $22.00 at stilacosmetics.com
I love the click-pen applicator and the shimmer and shine of these lip glosses! I also love the scent… so yummy! All of these glosses are sleek and shimmery, and all of them make you totally kissable! There are 29 shades to choose from, so there's bound to be a perfect hue, or two, for you!
There are so many ways to prepare your pretty pucker for spring! Which of these do you love best? Or is there another luscious lip gloss you've fallen in love with this season? Please let me know!
{{#comments_count}} Show Commnents ({{comments_count}}) {{/comments_count}}