While red lipsticks are all about classic and timeless beauty, pink lipsticks are all about having fun. They could be described as the younger, flirtier sister to the red lipstick. While you may initially be scared of pink lipsticks, once you find the right shade there's no turning back. The following are just a few that you might want to check out.
---
1

Benefit Full Finish Lipstick in Pinking of You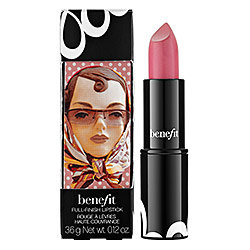 Price: $18.00 at sephora.com
This lipstick is sweet and subtle in colour. It's perfect for those wanting more natural finish. That said, it's still quite pigmented. The formula is long-lasting and has a creamy texture. This shade would be well suited for those with fairer skin tones.
---
2

Sephora Collection Rouge Cream Lipstick in Mr Lover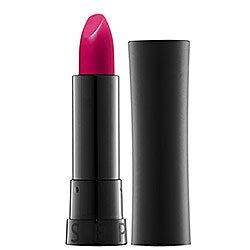 Price: $12.00 at sephora.com
This lipstick is for those wanting to make a statement. The bright fuchsia colour is bold and intense. The formula is long lasting and highly pigmented. One swipe of this lipstick and your lips are already saturated with colour. This shade of pink would suit a range of skin tones.
---
3

Givenchy Rouge Interdit Satin Lipstick in Seductive Rose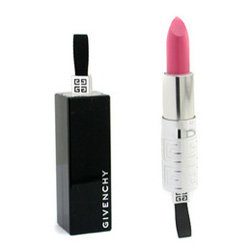 Price: $29.00 at shopping.com
This lipstick is enriched with antioxidants, and has nourishing and hydrating properties. The formula is creamy, soft, and easy to apply. The muted pink colour is great for a daytime look. Wear one coat for a natural finish, or build up colour with multiple applications.
---
4

Dior Dior Addict Lipstick in Show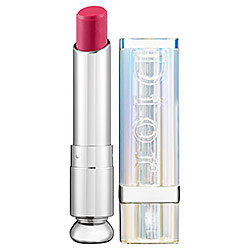 Price: $28.00 at sephora.com
This sheer lipstick is high-shine and high-impact. The colour is a bright berry pink. This formula is like a light veil of colour over your lips. It almost feels like a gloss rather than a lipstick. As an added bonus, it also comes in stylish packaging.
---
5

NARS Lipstick in Mitzi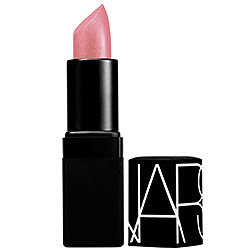 Price: $24.00 at sephora.com
This shade is a sheer, muted strawberry pink with shimmer. It provides a natural, stained-look lip. This moisturising lipstick is enriched with Vitamin E. It's a subtle take on the pink lip and is best for those with neutral to warm skin tones.
---
6

Yves Saint Laurent Rouge Volupte Lipstick in Provocative Pink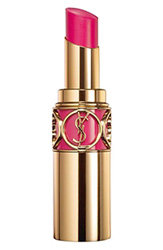 Price: $34.00 at shop.nordstrom.com
This is a gorgeous fuchsia shade. The lipstick has a smooth, creamy texture. This lipstick is quite bright, so it would be best to keep the rest of your make-up minimal. It's a bit of a splurge, but definitely a treat to your lips.
7

Estee Lauder Pure Color Lipstick in Pink Parfait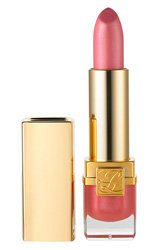 Price: $22.00 at shop.nordstrom.com
This lipstick has a frosted, high-shine finish. It's a lighter shade of pink, which I think would suit fairer skin tones. The formula is creamy and moisturising, and features ingredients such as Vitamin C and E. It's fairly long-lasting and is great for both day and night.
---
8

Lancome L'Absolu Ultra Lavende Rouge in Daisy Rose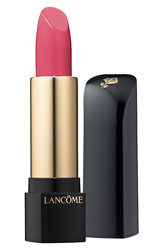 Price: $29.00 at shop.nordstrom.com
This lipstick has a delightful crème finish. The formula is rich and moisturising, and features replenishing molecule Pro-Xylane. This particular shade is a deep, saturated, and cooler pink. I think it would look great on medium to fair skin tones.
With a little bit of research, the perfect shade of pink is not that hard to find. Do you wear pink lipsticks, or will you be trying it out in the near future?
---
Comments
Popular
Related
Recent