Girls, I know you are tired of falling for reviews that someone was paid to write online to find that when you purchased the product, you did not get the same results.
While everyone's skin is different and you may not get the same results as the other girl, I am going to give you 13 best lipglosses that personally worked for me.
---
13

Loreal Colour Riche Lip Gloss, Soft Mauve - 1 Ea

Price: $7.52 at americarx.com
I tried this lip gloss and must say that I really do not have any complaints about it. It is a rich lip gloss and when I put it on, it feels as if it is not even there. It truly is lightweight, just like it is advertised. It has even been infused with nourishing and moisturizing Vitamin E as well as those lovely Omega 3 oils. This is an unscented formula that will give your lips that hint of subtle shimmer.
---
12

Rock & Republic 'Luxe' Lip Gloss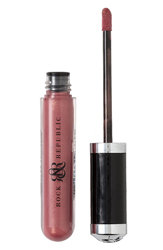 Price: $26.00 at shop.nordstrom.com
I decided that I just had to include this one in my post. I must say that this is not your average gloss, but it does perfect that pouty look. I like this, because it adds that moisturizer that makes my lips really kissable. It is a sheer tinted gloss, which when I applied it layer after layer, it turned into a bold pigmented lip color. It lasts for awhile and does not need much reapplying.
Trendinig Stories
More Stories ...
11

Stila Lip Gloss - # 9 Nude Shine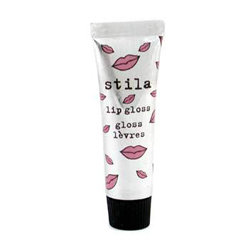 Price: $14.00 at makemeheal.com
When I first started looking up lip gloss, I came across this and found that I really do enjoy it. This is signature gloss that comes in a neat tube. It does not leave your lips feeling sticky, like a lot of those glosses. It is also long wearing, which is what I like, because I work long workdays. I do not like having to reapply lip gloss every hour.
---
10

Sebastian Trucco Divinyls Lip Gloss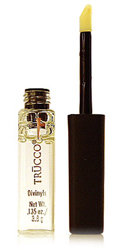 Price: $3.15 at buymebeauty.com
I do not know what you want, but I wanted that kissable, pouty look and that is why I chose it. You see, I saw this on a model in a magazine (yes, it was an advertisement), but I decided to try it out, just to see if I would like it. I am surprised, because I like it. Here I was, thinking the price was so cheap (yes, that's another plus side) that it would not be good. Well, this lip gloss really did fool me.
---
9

Trucco Divinyls Lip Gloss

Price $10.49 at baby-carrier.biz
This is one of those scented glosses that gives off a wonderful smell. However, the smell is not the only thing I like. I also like the way it gives off that incredible shine that most lip glosses do not. The color will also stay there for a long time.
---
8

Lola Cosmetics NEW! Lip Tease Voluptuous Plumping Lip Gloss Forbidden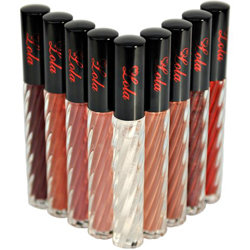 Price: $28.00 at makeup.com">https://www.makeup.com%2Fshop.do%3FpID%3D53488%26pvID%3D46841">makeup.com
For those girls that are looking for that pouty look, then this is lovely. This is lip plumper at its best and will be sure to give you that unique look. At least, it gives me that unique look, so I figure that it should do the same for you. I do not have any complaints. Generally, I complain that there is not enough shades, but this one is available in nine different shades.
---
7

Bourjois Effet 3D Feux D' Artifices Lipgloss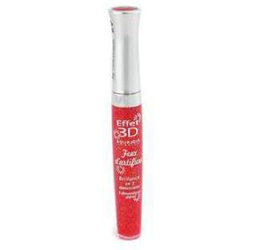 Price: $15.00 at yesstyle.com
I have searched for a lip gloss for long time, then I came across this one. I think my personal favorite color is Fraise Pailetee. There is also Transparent Paillete and Rose Paillete. My only complaint is that there is not many colors available, but that's fine, because I enjoy using the one I use.
---
6

Juicy Loves Sephora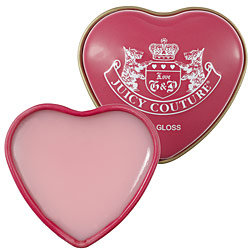 Price: $12.00 at sephora.com
This gloss truly is the secret to having that lovely pout. It is a soft, lightweight lip gloss that comes to you in a lovely pink tin box. This really is a must have for any girl that is into glam stuff. Once you get your lips on this, you will not want to put them on anything else, except for your man's lips.
---
5

Sephora Brand Sweet Candy Gloss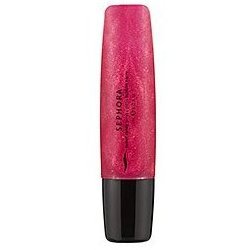 Price: $7.00 at amazon.com
I enjoy hydrating lip gloss like nothing else and that is why I like this lip gloss by Sephora. This is an exclusive treat that comes in yummy flavors that will keep you smacking your lips. It also conditions your lips with the ingredients in it. Basically, it is one of those pout perfectors and there is no complaining about that.
---
4

Microquatic Lip Enhancing Gloss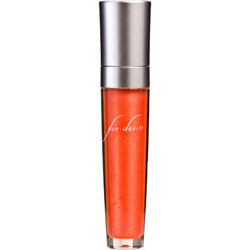 Price: $22.00 at ulta.com
I enjoy this gloss as it is great at enhancing the lips. It also gives a good wash of color, which creates that perfect pout you have been hoping for. I like this as it moisturizes the lips with its fine ingredients. I just wish I had it in more colors.
---
3

Benefit Lip Gloss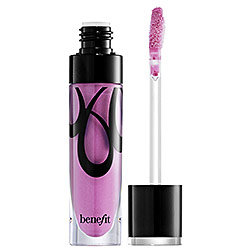 Price: $18.00 at sephora.com
Do you want sexy lips? Of course you do, what girl doesn't? Well, I found that the Benefit Lip Gloss really is seductive and will give you everything you have always wanted. It makes sure you have lips drenched with color and glimmer. It also comes in some flirty shades.
---
2

Philosophy Kiss Me™ SPF 20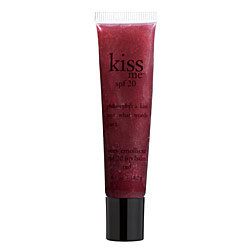 Price: $14.00 at sephora.com
I like this, because it is a high quality lip balm that is SPF 20. I ran into it, because I had chapped lips that were just so dry. It is especially great for those of you that like lying out in the sun as it will protect your lips from the sun. It comes in a refreshing, peppermint scent that will make you very kissable.
---
1

Dior Addict Lip Glow Color Reviver Balm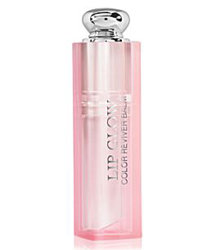 Price: $28.00 at dillards.com
Here we are, at number one already. This lip gloss will make you wish you had a different shade in every purse you own. You see, it works with the chemistry of your lips in order to create that customize shade that works just for you. This really does work work on every one I have met.
---
Comments
Popular
Related
Recent