Are you looking for ways to plump up your pout? As a thin-lipped girl myself, I'm always on the market for ways to make my lips look more full. If you can't afford collagen injections like the stars, these three products may just be the next best thing.
---
1

Fusion Beauty LipFusion XL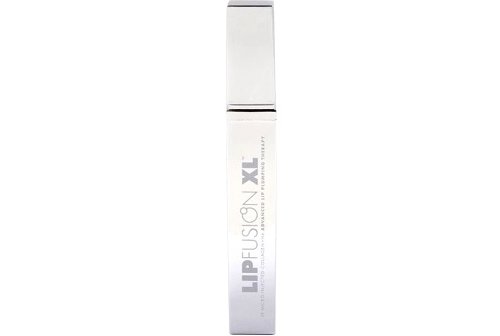 Following up the success of their popular LipFusion line for daytime wear, Fusion Beauty has come out with LipFusion XL. This product, intended for nighttime use, works by applying tiny, dehydrated collagen particles to your lips.
When your body's natural moisture interacts with the dehydrated collagen – poof! The collagen swells, and your lips look amazing! This product shows noticeable results in only a few days time, and the spearmint flavor is refreshing. My advice? Pair LipFusion XL with a regular LipFusion for daytime use, and get the best of both worlds!
Price: $50, visit Dillards.com
2

City Lips Lip Plumper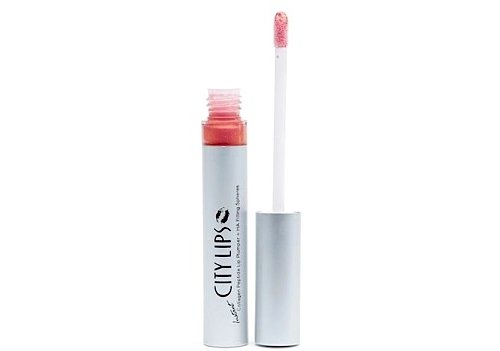 City Lips delivers sexy, full lips while also packing a healthy punch of collagen – so you look great and your lips feel better, too! To get the full effects of City Lips, you have to follow a two-step process… paint your lips with the clear gloss at night, and then use the colored gloss during the day.
City Lips Lip Plumper contains a special ingredient that increases collagen production in the lips, which will – over time – increase lip fullness and smoothness. This product is amazing in the sense that it does improve lip plumpness while also making your pout healthier, and it does the job without the sting of other products.
Just remember – City Lips Lip Plumper doesn't work instantly like some other products, so use it well in advance of your big night!
Price: $35, visit Amazon.com
---
3

DuWop Lip Venom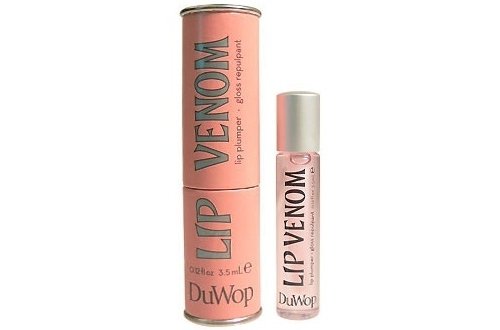 Lip Venom is the absolute original lip plumper. This product has been on the market for several years, and it has developed a cult following because – it works!
Lip Venom contains cinnamon, which causes a tingly sensation as it draws more blood flow into the lips. This increases the size and color of your lips while also giving you a kissable cinnamon taste and scent on your mouth! Some people complain about the tingly sensation… but no pain, no gain for lips that look like Angelina's, right?
The original Lip Venom comes in a clear gloss, and this original clear still contains the most potent cinnamon mixture. Now, Lip Venom is available in colored glosses as well, but be warned – if you want the strongest plumping power, stick with the original clear version.
Price: $16, visit Sephora.com
---
4

Too Faced Lip Injection Extreme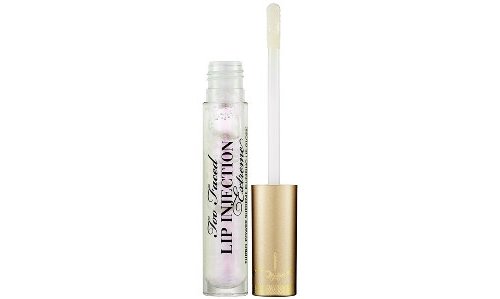 Too Faced Lip Injection Extreme is a serum that will make your lips look plumper using scientifically proven and advanced technologies.
Too Faced uses a delivery system that combines vitamin E, collagen-friendly MaxiLip, and Dehydrated Marine Sponge to support blood flow. This system helps to promote a look of fullness while re-hydrating you lips using your body's own moisture for a long-lasting effect. This lip plumper also includes avocado and jojoba oil condition to ensure a smooth pout.
The only warnings here are that if you get it on the skin around your lips it will get red and irritated so be careful when applying! Also, it will likely burn your lips. Unfortunately, that's a risk you take when using a lip plumper though.
Price: $28, visit Sephora.com
---
5

Dior Addict Lip Maximizer High Volume Lip Plumper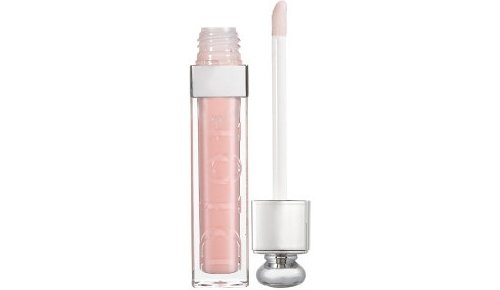 This lip gloss is Dior's must-have for luscious, full lips! The best way for this to work is to use it as a part of your skincare routine before starting makeup so that by the time you get to apply your lipstick, your lips will be perfectly plump and ready for the night ahead of you.
This plumper gives your lips instant volume and shine. It features a rich blend of collagen and marine-based fillers that smooth and moisturize the appearance of the skin. This product will work as you apply it, but it also will leave your lips looking noticeably fuller and more defined after 15 days of use. Rather than a burning sensation, this plumper will leave your lips with a cooling tingle. Doesn't that sound much better than a burn?
This awesome plumper takes it's inspiration from makeup artists who used to go to extreme measures like pepper powder to achieve the perfect runway pout. Skip those crazy extremes and get the same glam in an instant by using this awesome formula.
Price: $33, visit Sephora.com
6

Soap & Glory Super-Colour Sexy Mother Pucker Lip Plumping Gloss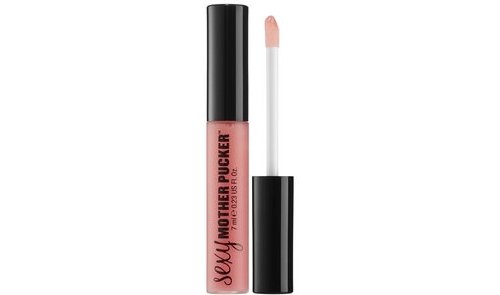 Get your swell on with this bestselling extreme plumping lip gloss that contains superfill volume-maxing microspheres and lipswell natural plant oil infusion. Only using Sexy Mother Pucker once can make your lips into lookand feel fuller.
This isn't the type of plumper that needs time and multiple uses to get your lips buzzing. It features superfill microspheres that explode up to 10 times when they absorb moisture which works to do exactly what the name says - superfill your lips! This also features a circulation-enhancing lipswell that is made with natural plant oil infusion to support natural blood flow and make lips look almost instantly lusher.
The gloss can leave your lips feeling a bit sticky, but that feature gets you twice the wear time! It also does give you the buzzing or tingling feeling, but it's not painful so that's a definite perk.
Price: $18, visit Sephora.com
---
7

Bite Beauty Cinnamon Plumping Lip Oil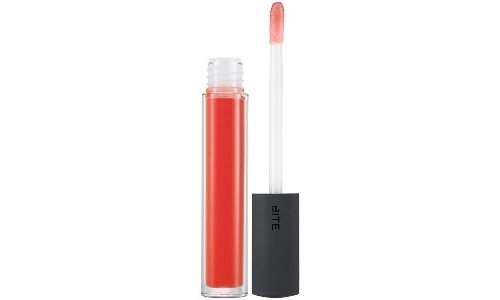 Bite Beauty wasn't kidding around when they named this its cinnamon plumping oil! This awesome plumper is made with 99%-natural cinnamon. It also contains Resveratrol-infused lip oil that helps to naturally hydrate and plump the appearance of lips after just one use.
This cinnamon plumper is free of parabens, sulfates, and phthalates. This Plumping Lip Oil creates a soft cinnamon heat that delivers a natural flush just minutes after application! The nourishing oils from the cinnamon bark and pink pepper stimulate circulation in your lips for a natural plumping effect. This gloss also includes french olive oil, pure jojoba, castor seed oil, and argan oil which help to hold five times their weight in moisture for long-lasting all-day hydration.
This doesn't give an extreme plump, so this may be best for a daytime look. The peppermint oil helps to provides a subtle warming sensation on your lips - warming not burning!
Price: $22, visit Sephora.com
So, all you fellow thin-lipped girls out there… give one of these three plumpers a try and let me know how it goes. I bet you'll be turning heads in no time! Have a product that you think delivers even better results? Post a comment below so we all can test it out!
This article was written in collaboration with editor Lydia Sheehan.
---
Comments
Popular
Related
Recent