I love lip plumpers… when they actually work. I loathe spending money on a plumper that promises a full, pouty pucker but doesn't actually deliver. I finally found one that works, a series of them in fact, and now I'll never use anything else. It happens that the ones that work the best are also the original, the Lip Venom series by DuWop. Here are their 7 products to help you get a pretty, pouty pucker…
---
1

DuWop Lip Venom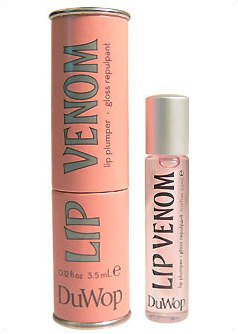 Price: $16.00 at shop.duwop.com
Sometimes the original is truly the best, and that may be the case with this, the very first lip plumper. It's made with cinnamon, ginger, and wintergreen to give you full, pink, bee-sting lips. Other designers may try to imitate Lip Venom, but few even come close.
---
2

DuWop Twilight Venom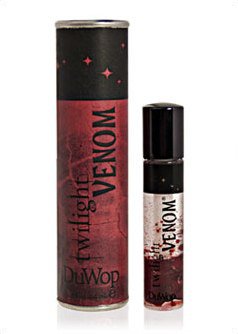 Price: $16.00 at shop.duwop.com
If you're a fan of the Twilight book or film series, then you'll love this lip plumper, officially a partner of Stephanie Meyers' popular vampire books. This isn't just a lip plumper gloss, you see — it's a blood-red lip stain as well.
---
3

DuWop Pure Venom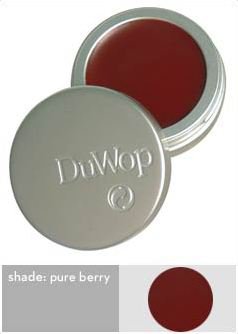 Price: $24.00 at shop.duwop.com
All of DuWop's Lip venoms are cruelty-free (never tested on animals), but if you're a completely eco-friendly girl, then this is the plumper for you, made with 100% natural and 90% organic ingredients. It's the same recipe as the original, just with "greener" goodies inside, in two gorgeous colors.
---
4

DuWop Lip Venom Pink Shimmer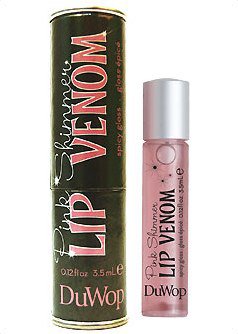 Price: $17.00 at shop.duwop.com
The same marvelous lip plumper with an extra added shine, a hint of pretty pink glimmer. It's offered at a special price in October, in honor of Breast Cancer Awareness Month, which gives you two fab reasons to think pink (shimmer).
---
5

DuWop Lip Venom 2nd Sin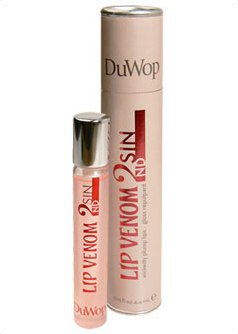 Price: $27.00 at shop.duwop.com
I'm a big fan of the original Lip Venom, but I had to give this a go, and now I'm torn — do I stay with my favorite or hook up with this new version, with all of the same lip-plumping magic only with a new recipe, so there's no tingle, no sting?
---
6

DuWop Lip Venom – Venom Rocks!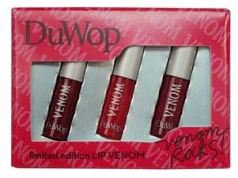 Price: $21.00 at shop.duwop.com
Maybe you can't decide which Lip Venom is your favorite, so you're in a quandary about which to buy. No worries! Now you can get all three gorgeous Lip Venom colors in handbag-friendly sizes! The trio includes the pink, silver, and gold shimmers in a hot pink box, so you don't have to choose which you like more…
---
7

DuWop Moon Venom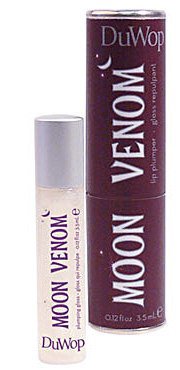 Price: $17.00 at shop.duwop.com
Made with night owls in mind, this Lip Venom is the same plumper as the original, only with an opalescent sheen added, making your bee-sting lips even more attention-getting and oh-so-kissable! The color is subtle but makes such a difference…
Stick to these seven lush, gorgeous lip plumpers and you'll never waste money on imitators that just don't work. I love the Pink Shimmer, but they're all marvelous. Which of these Lip Venoms do you like best, and why? Please let me know!
More
---
Comments
Popular
Recent