I never leave the house without doing my lips and I am pretty sure, no matter what shape your lips are, they will definitely look 10 times prettier and sexier if you apply a good lip liner before applying your lipstick. These 10 are my all time favorites, and hope you'll find something here for you!
---
10

24/7 Glide-on Lip Pencil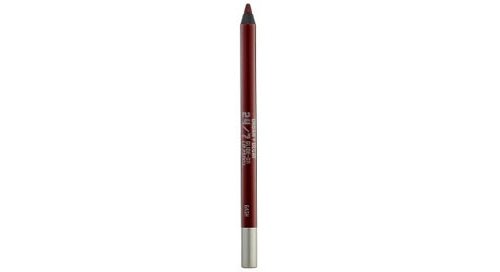 Price: $17.00 at Sephora.com
When I first used this lip liner, I found that it glided on smoothly. Throughout the day, it stays creamy and keeps the lipstick in bounds. This lip liner also has Vitamin E, cottonseed oil and jojoba oil in it, which is great for nourishing the skin. It is a perfect complement to your lips. This particular gloss is available in six different shades.
---
9

Shiseido Smoothing Lip Pencil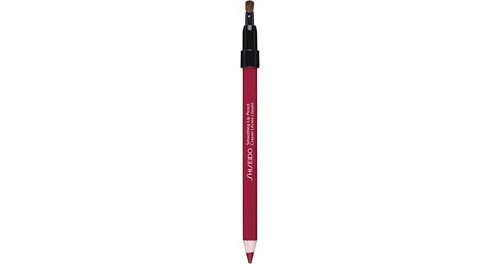 Price: $20.00 at Nordstrom.com
Applying this lip liner to your lips will not take much effort at all. I found that it spreads on smoothly and effortlessly. It is also smudge resistant and will stay on for hours. For easy blending, it also contains a brush. I really did like this lip pencil and do not think I have any complaints about it so far and I have been wearing it for eight months.
---
8

NARS Velvet Matte Lip Pencil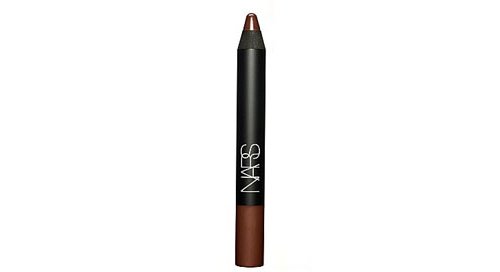 Price: $24.00 at Nars.com
This is a very convenient pencil that comes in a large size crayon design. When you first put it on, it will coat those lips right away with lovely pigment. It has a non-drying formula that will be sure to last for a long time. It also has a creamy texture to it, which is really great. The unique silicones will ensure that it lasts for hours.
---
7

Sue Devitt Long Lasting Lip Liner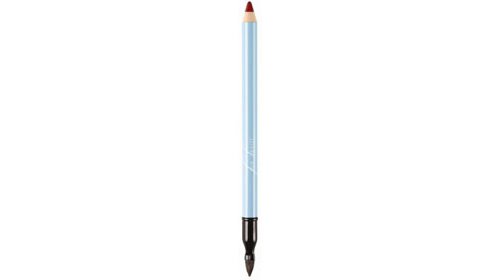 Price: $20.00 at Amazon.com
Do you remember high school when you and your best friend would do everything together? You cried together, you laughed together and you even fought together. You even share each other's lip liner. You two were practically inseparable, correct? Then, during the summer, she gets a boyfriend and you hardly ever see her anymore and you are very sad. Well, that is how I would fill if they stopped making Sue Defitt Long Lasting Lip Liner. Seriously, this is like my best friend simply because it does everything a lip liner should do. When I wanted that full colored lip look, I started wearing this lip liner and have not stopped sense. The pencil could be used as a gloss, but I like the liner portion.
---
6

Estée Lauder Artist's Lip Pencil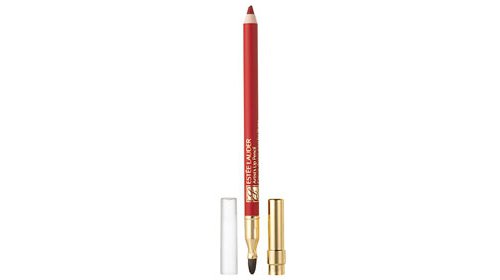 Price: $18.50 at Nordstrom.com
If you are a fan of Estee Lauder, then I know you are going to enjoy this lip pencil as this is the pencil of the future. It is long lasting and ultra creamy, just like any lip liner should be. It also glides on smoothly. The soft touch ColorControl Grip allows you to easily apply the application. It even comes with an integrated lip brush.
---
5

Estee Lauder Lip Defining Pencil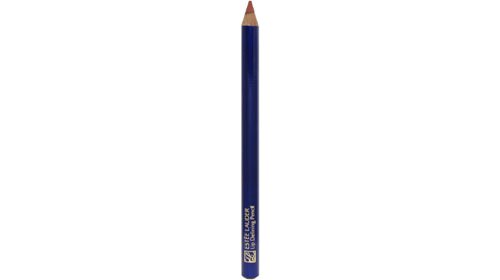 Price: $4.99 at Perfumeshop.com
Would you like something to redefine those outlines of your lips? If so, then I know you will enjoy this pencil. It will stop that lipstick from running. It will also emphasize the shape of your lip with a wonderful touch of color. Don't you get tired of having to reapply that liner during the day? I did too and that is when I chose this liner. It is easy to apply, creamy and well…I have no complaints.
4

Jordana Quick Lipliner Cherrywood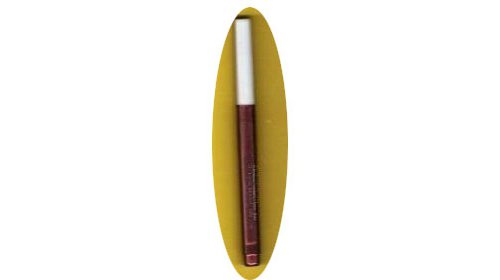 Price: $2.00 at Amazon.com
Sure, you may like those expensive lip liners, but I really like this one. In fact, I have been using these for a couple years now and will never turn to those expensive ones again that cost fifteen dollars and up. I have Cherrywood on my hands at all times. It seems to mix very well with every color I have. You can find this drugstore in your local store, but I have included a link to Amazon, where you can purchase it. I have to admit, I was a bit afraid to purchase this simply because of the price. NOW, I'm glad I did.
---
3

Rimmel Vinyl Jelly Gloss Lip Liner

Price: $ 1.49 at Discountcosmeticoutlet.com
Out of all of the lip liners out there, I found that this one was excellent and trust me, I have tried many of them. In fact, I liked them so much that I decided to get three of them in three different colors. I got them in Moreish, Starlet and Tasty. Mmm. I must say that they are unbelievable smooth and fun to put on. Out of those three, I think the Starlet one is my favorite.
---
2

Estee Lauder Lip Defining Pencil in Spice

Price: $20.50 at Fragrancex.com
For many years, I have been using the same lip color. In fact, I haven't chosen a new brand or color since high school. It is very versatile and I am never going to be without it. Yes, for lip liner, they may be on the pricy side, but they have a tendency to last for seven to eight months depending on how much you use it.
---
1

Aqua Lip Waterproof Lipliner Pencil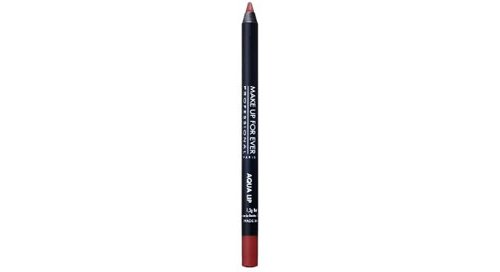 Price: $17.00 at Sephora.com
To those of you that are looking for a great lip liner, this is the one. The manager who works at Sephora actually pointed me towards this one. It is a soft pencil. If you do not let it sit there for thirty seconds without touching it, then it will budge. So, I recommend you letting it sit there for thirty seconds. Other than that, I really do not have a problem with it as it adds good color to my lips.
So, have you tried any of these? Or do you have favorites of your own? Please, share!
More Fabulous Beauty Posts:
• 8 Best Lipsticks for Your Bombshell Lips …
• 10 Best Foundations for Fall and Winter …
• 9 Best Eyeshadows - Expert Reviews…
• 5 Best Mascaras - Expert Reviews …
• 7 Best Blushes - Expert Reviews …
• 8 Best Lipsticks for Your Bombshell Lips …
• 7 Tips on Picking The Right Lipstick for Different Lip Shapes …
• 3 Best Lip Plumpers That Would Make Angelina Jolie Jealous …
• 5 Best Lip Glosses
• 7 Best Eyeliners – Expert Reviews
• 7 Best Perfumes for Winter …
• 8 Best Bronzers - Expert Reviews …
• 8 Best Anti-Acne Products - Expert Reviews …
• 13 Beauty Must-Have Products for The Lousy Economy …
• 10 Best Beauty Blogs for Women …
• 8 Best Eye Creams - Expert Reviews …
• 7 Most Intensive Hair Conditioners for Damaged Hair …
• 8 Best Sunscreens for the Ultimate Protection …
• 10+ Most Fashionable Nail Polishes …
• 8 Best Face Cleansers to Try …
---
Popular
Related
Recent