I confess - I love to play with makeup! I have more makeup than should ever be legal for one girl to own. If anyone ever asks me what my favorite makeup item is, I answer without hesitation, "Blush!" Most women underestimate the power of blush to liven up their face and add some color. It's all in the application. Once you get your technique down, it's all downhill from there! Here's my list of 7 goregeous blushes for you to play around with!
1

NARS Blush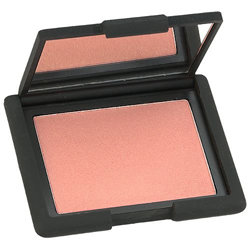 Price: $26.00 at amazon.com
This blush is my number one, all time favorite! The color is called Orgasm, and it's so beautiful on your skin. It's a peachy pink with gold flecks throughout it, and it's quite expensive for a blush, but it lasts a very long time and I would encourage you to fork it out just this once. It's worth it!
2

Clinique Blushing Blush Powder Blush

Price: $27.16 at amazon.com
This is my number two all time favorite blush. I have been in love with Clinique products since I first discovered them about 4 years ago, but their powder blushes had me at hello! This blush is in a shade called "Sunset Glow" and it's my every day substitute for Nars. If you buy it from a Clinique sales representative it's only about $15.00.
3

Neutrogena Healthy Skin Blends Sheer Highlighting Blush

Price: $12.13 at amazon.com
For those of you who only like a little bit of color, this is the blush for you! Very sheer and delicate color goes on smoothly and evenly. This was the first blush I ever bought when I was 14 years old! Since then I have tried every other shade that this line carries and the shade "Fresh" remains my favorite.
4

Avon Mark Just Pinched Instant Blush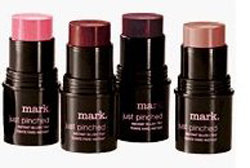 Price: $9.99 at amazon.com
A lot of women tend to shy away from cream blushes either because they don't know how to apply them or have heard myths that they make you break out. While it's true that powder blushes are quicker and easier to apply, cream blushes have an advantage that powders don't. They can make you look youthful and give a glow to your face that powder blushes can't do unless they have shimmer or sparkles in them. I would encourage you try cream blushes. This is the best one to start out with, it was my first cream blush also!
5

Maybelline Mineral Powder Blush Naturally Luminous Makeup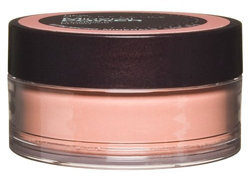 Price: $1.99 at amazon.com
When I first started wearing makeup at age 13, my mom gave me a bag of makeup to have for my own. This blush was in the bag. It was easy for me to learn to apply, because it was a sheer, loose powder. It's also a very pretty color and has great staying power!
6

L'oreal Blush Delice Powder Blush and Highlighter Duo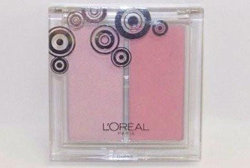 Price: $5.95 at amazon.com
May I just take a moment to say that two-toned blushes are the absolute best! You can use the darker shade to contour and the lighter shade to highlight! I love any of L'oreal's products, and this blush brings out the best for my cheeks. I guarantee it will for you too!
7

Physician's Formula Organic Wear Blush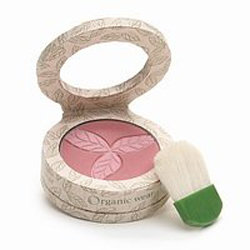 Price: $11.95 at amazon.com
All-natural Cosmetics - what could be better and more healthy for your skin! You will love the subtle way this blush glides on and blends into your skin, and the best part is, no touch-ups necessary throughout the day. It will look as fresh in the PM as it did in the AM! There's a lot of blush in the container too, so it will last you for quite sometime.
As you experiment more and more with blushes and different shades, you will eventually find a brand, shade, and formula just right for your skin. When you do, be sure and buy several so that if it ever becomes unavailable or discontinued, you will still be blushing away! These 7 goregeous blushes will get you started well on your way to cheeky success. Which do you think is the prettiest shade?