Sometimes all you need is a pick-me-up. Have you ever gotten up, looked in the mirror, and just felt blah? I think all women – and probably a surprising number of men as well – have those sorts of days. Well, here are 8 pick-me-ups for beauty that can help you get through those days.
---
1

Always Use Lotion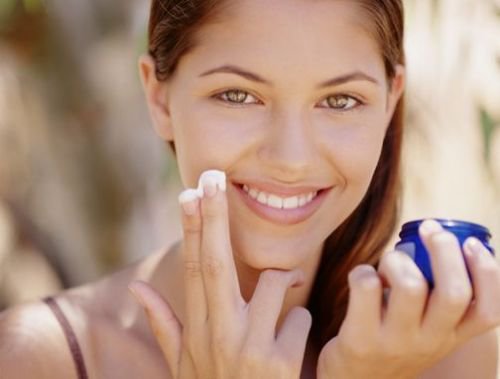 Image source: cache2.asset-cache.net
Making sure your skin, especially your face, is moisturized can go a long way toward making you feel good. Sometimes I feel like my face just looks too blah and my skin too dull for me to even think about going out without a face full of makeup. Keeping your skin moisturized will also keep it looking healthy and vibrant, however, and who needs makeup when you have a natural glow?
---
2

Praise Pinks

Image source: srbijanet.rs

There are some days when a touch of color is all you need. The color of choice for most this season appears to be pink. A little blush, a little lip gloss, or even a natural flush of color can be all that is necessary to pick you up. Heck, you can even give your cheeks a little pinch.
3

Luxuriate in the Tub

Image source: s3prod.weheartit.netdna-cdn.com

Luxuriating in a long, hot bath can do a lot to make you feel better. As someone who spends half of her life in the bathtub (what? I like to read in there. And take naps. What? Our apartment has the most awesome bathtub ever. What?!), I can attest to this fact. Points if you use bubble bath, or products from LUSH and others like it.
---
4

Pump up Your Lips

Image source: s3prod.weheartit.netdna-cdn.com

At other times, all you need to do is pump up your pout. Some plumb, beestung lips can make a look, and you don't even feel the need for makeup. There are so many lip plumpers out there right now, it's easy to find a good one.
---
5

Dazzle It up

Image source: s3prod.weheartit.netdna-cdn.com

You can always fake it 'til you make it, too. If you aren't feeling very sparkly yourself, you can always incorporate some sparkle into your look instead. Some glitter nail polish might be all you need. A little dazzle anywhere is good.
---
6

Make It Work with Mascara

Image source: s3prod.weheartit.netdna-cdn.com

Or maybe you just need to make your eyes pop. You don't have to spend time on any other makeup, nor do you have to stand in front of the mirror perfecting complicated eyeshadow techniques. A couple coats of mascara will do the trick, in addition to giving you a wide eyed look.
---
7

Be Toothsome

Image source: s3prod.weheartit.netdna-cdn.com

A bright, white smile can definitely pick you up – and it will brighten everyone else's day as well. You might use a whitening toothpaste or whitening strips. You can even use the old baking soda and peroxide mixture – or maybe you don't need to do anything to brighten up your smile. So, just show it to the world!
---
8

Have a Glow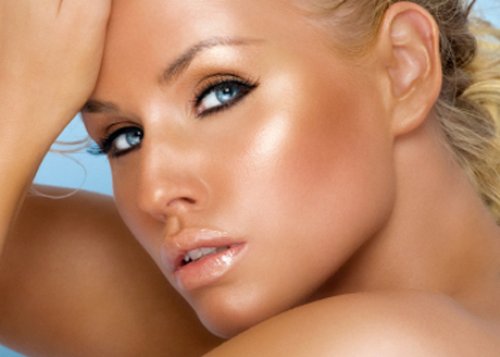 Image source: pinkmelon.de
Making sure your skin has a healthy, lovely glow is a great pick-me-up. You can do this in lots of ways. If you're into it, self tanners will work. So will bronzers. If you don't care about being tan, though, then keep an eye on number 1 – staying moisturized will provide you with a vibrant glow regardless of your skin tone.
A face mask, a manicure, a haircut – there are dozens of ways to give yourself a beauty pick-me-up. It all depends on what makes you feel good. So, having said that, what does make you feel good?
Top Photo Credit: blindmike
---
Comments
Popular
Related
Recent