Beauty Essentials: every girl needs them, but do we have them? In fact, do we even know what they are? If you're not sure, I can help! I've interviewed stylists and grilled the girls at the MAC counter to get their opinions, and compiled this list of 8 beauty essentials you've got to have, the make-up and tools that your cosmetics bag was made for!
---
1

Sephora Premium Slanted Tweezers
Price: $40.00 at sephora.com
While $40 may seem like a lot to spend on tweezers, recall all the frustration you've experienced using drugstore brand tweezers, and give these a go! They're beauty essentials to the nth degree, because there's nothing that will ruin your look more than an odd hair. Trust me.
---
2

Philosophy Hope in a Jar with SPF 25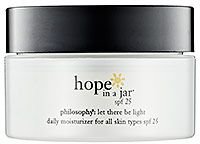 Price: $15.00 at sephora.com
This is hands-down my favorite moisturizer, reducing the look of fine lines, and protecting your skin from the sun's harmful rays with a built-in SPF 25. Apply this beauty essential every morning after washing for glowing, healthy, radiant skin!
Trendinig Stories
More Stories ...
3

DuWop Lip Venom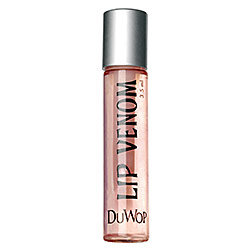 Price: $16.00 at sephora.com
Want full, pouty, bee-stung lips? Then add a swipe of Lip Venom to your morning routine! Wear it alone or layer it with your favorite lippie for a pucker that's irresistible and kissable!
---
4

Sephora Professional Emery Board
Price: $2.00 at sephora.com
Keep one of these beauty essentials in your handbag at all time for graceful handling of every snaggy nail or accidental chip you encounter. Keep an extra in your desk or gym bag for your friends, who will suffer from the occasional hang-nail, and don't have the foresight to keep an emery board on them.
---
5

Urban Decay Baked Bronzer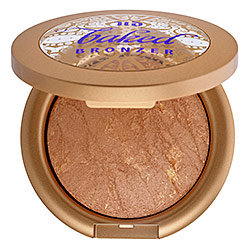 Price: $26.00 at sephora.com
Get the sun-kissed glow of summer without dangerous sun exposure with this marvelous powder bronzer by Urban Decay. Choose from three beautiful hues… I especially like the gold glimmer. Gorgeous!
---
6

Benefit Magic Ink Liquid Eyeliner
Price: $20.00 at sephora.com
Truly, the name pretty much says it all with this eyeliner: magic ink. This beauty essential provides a thin, clean line at your lashes to make your eyes pop. Layer with shadow and mascara or wear it alone for an easy natural look.
---
7

Fairydrops Scandal Queen Mascara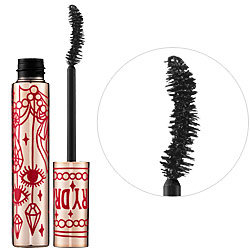 Price: $24.00 at sephora.com
Created by Japanese TV personality Aya Yasuda, this is my new favorite mascara. The brush is divine, catching every single lash, no matter how puny and thin and tiny, and adding volume and thickness galore. It's amazing, truly a new beauty essential!
---
8

Philosophy Purity Made Simple
Price: $10.00 to $20.00 at sephora.com
Once your day is at an end, use this beauty essential to wash it all away, all the dirt and make-up and impurities that clog pores and dull skin. This one-step cleanser is a fab little multi-tasker, working as a gentle cleanser, pore purifier, and make-up remover.
Add these beauty essentials to your vanity or make-up bag, and you'll have everything you need to stay well-groomed, glam, and gorgeous, no matter what the day (or night) brings! I think the tweezers and eye liner top my beauty essentials list, but which of these do you think is most important? Do tell!
---
Comments
Popular
Related
Recent