Every girl has essential cosmetics that she just can't live without. When you go on a trip or need to get ready while away from home, a cosmetic case can save you the hassle of finding a way to pack your make-up. Today's cosmetic cases come in every size and shape imaginable. They are also perfect for storing your make-up at home. You can keep things organized and make your morning routine a little easier. Here are 7 beautiful cosmetic organizers that can be used on the road or in your home.
1

Caboodles Black Lace Carrying Case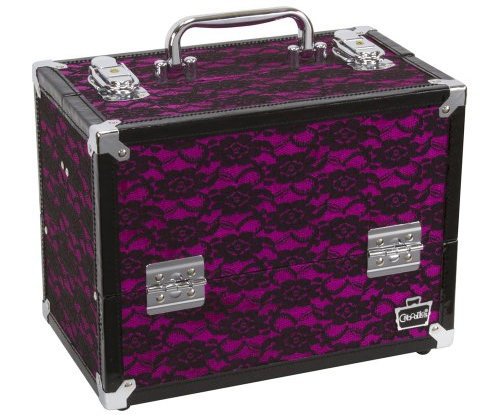 Price: 20.79 at target.com
This beautiful case has a burlesque feel that will make you feel sexy before you ever apply your make-up! The beautiful lace design would be a nice touch on your bedroom dresser and it will keep your cosmetics completely out of site for a neater look.
2

Caboodles Cosmetic Cuties Organizer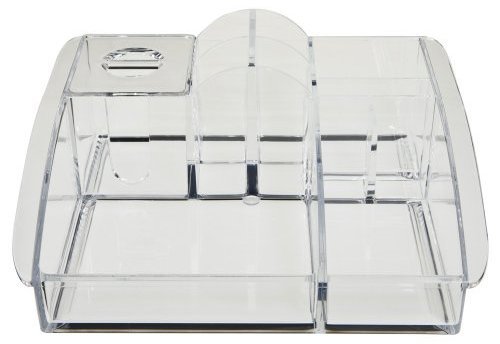 Price: 13.49 at target.com
The Cuties organizer is an inexpensive option that is very practical for make-up storage. The clear acrylic design makes it easier than ever to find your favorite lipstick shade for a night out with your friends. The small compartments will help you keep items separated and organized even if you are a clutter bug by nature.
3

Little Black Dress Glam Cosmetics Organizer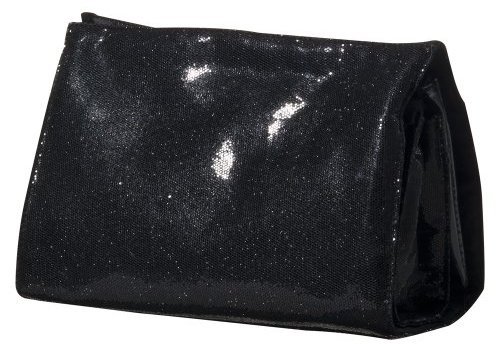 Price: 19.99 at target.com
When you are in a rush, this bag is the perfect way to stash your makeup and go. The smaller size makes it easy to throw in your purse, but it's so pretty you could just use it as a clutch instead. Take your essentials like mascara, powder, and lipstick and they will be easily accessible at a moment's notice.
4

Caboodles on the Go Girl Swag –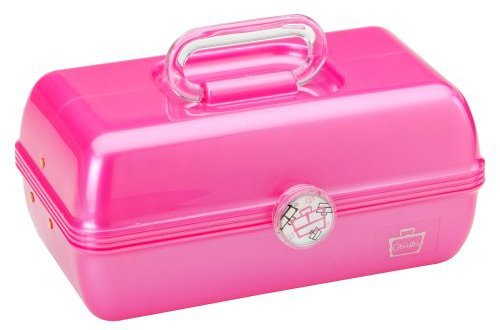 Price: 12.99 at target.com
If you were a kid in the late 80's, you will probably recognize this Caboodles classic! The hard plastic carrying case looks like a small toolbox for women. I remember my purple Caboodle which I would fill to the brim with hair supplies to get the perfectly teased 80's bangs. Now, you can get one of these classic Caboodles again! They are great for storing your make-up and they will bring back fun memories every time you use them.
5

Contents Bree Organizer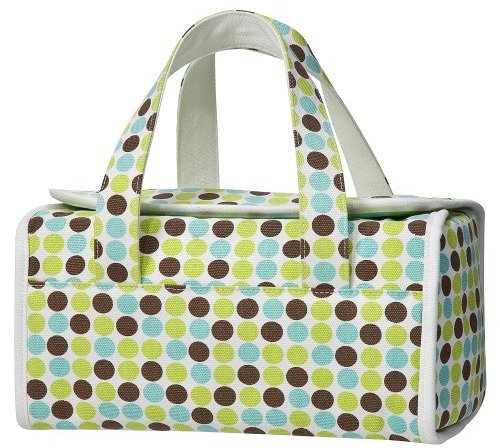 Price: 24.99 at target.com
The Bree organizer is small enough to tote anywhere, but large enough to hold the stuff you need. The fun polka dot design is just an added bonus to the portability of this bag!
6

Contents Tulip Pink 7 Piece Set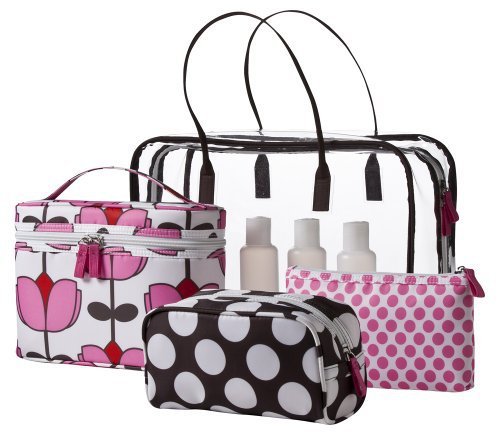 Price: 24.99 at target.com
Get in the mood for Spring with this pretty set of bags. You will have a size and style for any occasion with this set. It features 7 different pieces and they are all lined with Nylon so they are easy to clean in case of accidents and spills.
7

Contents Tulip Blue Set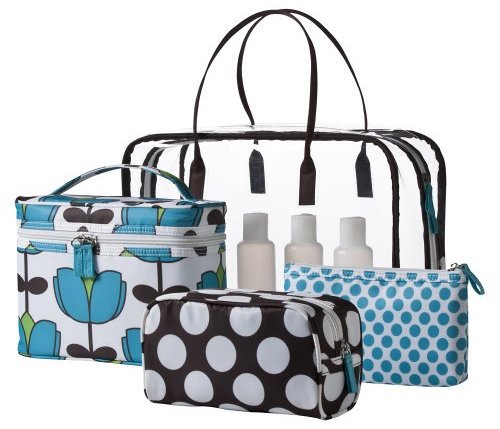 Price: 24.99 at target.com
If you like the idea of a set of bags, but you just aren't feeling Tulip's pink option, check out this alternative. With a blue color scheme, you still get all the organization benefits with a different color scheme that fits your style.
You can use any of these 7 beautiful cosmetic organizers to keep your make-up and beauty supplies together in one place. Imagine no more scrambling to find your favorite eye shadow when you are running late for a big date! It's possible when you just get the right storage solutions for your cosmetics. What do you use to store your make-up?