Facial powder is one of the few makeup items I don't mind splurging on, as long as it's a quality product I can use for a while. Typically, powder and concealer are all I use, because my skin just doesn't handle foundation well. These are some of my favorite facial powders of all time, from minerals to matte to SPF!
1

One Hot Minute, Benefit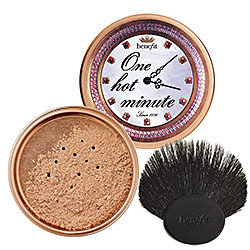 Price: $30.00 at sephora.com
I'm usually not a fan of bronzing powders and the like, because I am way too pale for them to look good. I always end up with a very noticeable makeup line. However, this one is really light, you just get a pretty, rosy tint, and the powder itself is super lightweight. It's a great highlighter too.
2

BareMinerals SPF 25 Mineral Veil, Bare Escentuals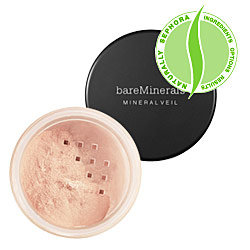 Price: $19.00 at sephora.com
I love mineral powders. They even out my skin tones better than anything else, and this does better than most. I think it's a great deal for what it does, and I love the shades they offer. Typically I either find something that's too light to cover up any blemishes or too dark to look at all natural, but this bareMinerals powder matches my skin perfectly.
3

Blended Face Powder, Clinique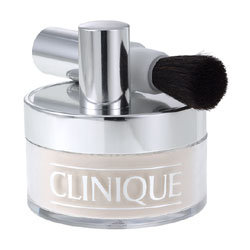 Price: $19.00 at sephora.com
I love this powder for its lightness. A friend of mine uses it and let me borrow it, and I promptly fell in love but have yet to get a whole jar for myself. The reason I love this brand is because it makes my pores look teeny tiny. Always, always a good thing!
4

Loose Face Powder, LORAC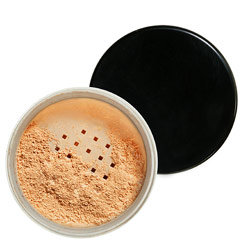 Price: $28.00 at sephora.com
I know this one is a little on the expensive side, but believe me, it is totally worth it if you can splurge. Unlike some loose powders, it is not heavy at all, but it still provides great cover and it really balances out your skin tone. This is a favorite powder during winter, because my skin tends to get really blotchy this time of year.
5

Stay-Matte Sheer Pressed Powder, Clinique
Price: $19.00 at sephora.com
This is one of the best matte powders I have ever tried. It's made for oily skin but works for a dry/combination skin tone as well. My T-zone tends to go a gusher in the summertime, so this is my go-to powder then. The best part? For me at least, it hardly rubs off at all. Bonus!
6

Pressed Powder, Sephora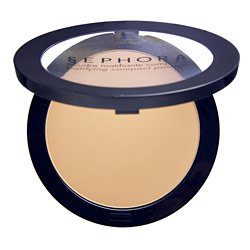 Price: $6.00 at sephora.com
Can you believe the price of this? Even when it's not on sale, it's only $14, which is awesome. This is another pressed powder that I really like. It has different undertones, not just different shades, for different skin types. So if you want a rosy undertone, you've got it, and if you want fresh, golden hints, you can find those too!
7

Luminizing Color Powder, Shiseido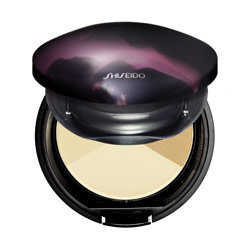 Price: $10.50 at sephora.com
And finally, I am in love with this powder! I had never seen it before until browsing Sephora earlier this year, and I promptly fell head over heels. Again, it's easy for me to find a shade that matches my skin tone but still provides cover, and it makes my skin feel so silky!
Now, all of this being said, there are also powders from L'Oreal, Revlon, and other popular brands that I love, they don't cost a lot at all, and many of them are comparable to what I listed up here. You really don't have to spend a fortune on makeup to look great. What are some of your favorite brands?