When it comes to your wedding day, you want something classy and pretty and natural. Something that is very "you," but with a little extra polish! Avoid bright colors and "right-now" trends, you don't want to look back at pictures and wonder what you were thinking! Here are my 7 top picks for wedding day eyeshadow colors!
---
1

Color Surge Eye Shadow Soft Shimmer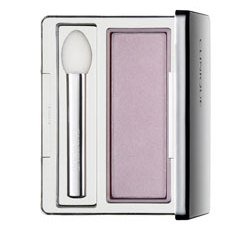 Price: $14.00 at clinique.com
This creamy, intense color will light up your eyes! You can choose from a variety of colors, but my favorite shades for a wedding are Frost Blossom and Sugar Sugar. You could wear them alone or separately. It's your day, have it your way!
---
2

Color Surge Eye Shadow Super Shimmer
Price: $14.00 at clinique.com
This dark, rich shade of brown will add depth and charm to your beautiful blinkers! Apply it all over your eye up to the crease for an intense effect, or apply it only to your crease for a subtle, soft whisper of color. No matter how you apply it you will love it!
3

Color Surge Eye Shadow Stay Matte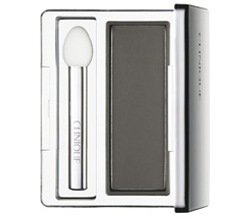 Price: $14.00 at clinique.com
Don't steer clear of gray eyeshadow because you're worried it will make you look groggy. Gray eyeshadow is ultra chic and creates a lovely smokey eye! While shimmery eyeshadow can be lovely, if you have oily skin, a matte eyeshadow may be the perfect formula for you! You can apply this alone or with a lighter gray shade to create some dimension to your eyes.
---
4

Quick Eyes Cream Shadow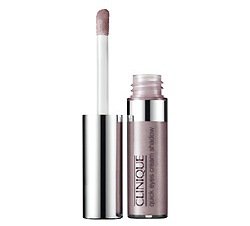 Price: $15.00 at clinique.com
Take your day from good to fabulous! It all starts with shimmery eyes! You will be the most radiant bride ever with this creamy smooth formula that glides on like velvet. Although there are many different shades to choose from, my favorites are Sea Shell, Muffin, and Sparkling Nude.
---
5

Color Surge Eye Shadow Duo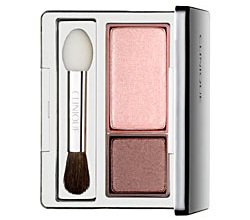 Price: $17.50 at clinique.com
If you long for the perfect two shades that go together and match exactly, you finally found it! Strawberry Fudge is the most adorable color for your wedding day, it adds the perfect touch of subtle pink! I love to highlight with the lighter shade and accent with the darker shade. I'm planning to wear this shade on my own wedding day in a few weeks!
---
6

Color Surge Eye Shadow Trio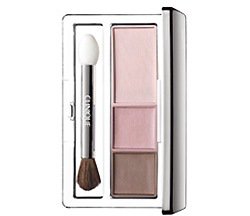 Price: $22.00 at clinique.com
For a completely natural look on your special day, go with this trio of shimmering shadows in Totally Neutral. Three shades of color give you endless options and so much dimension to your pretty little lookers! Add some mascara and your eyes will be complete knockouts!
---
7

Color Surge Eye Shadow Quad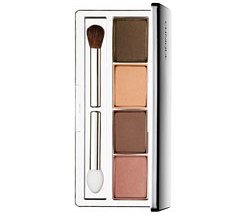 Price: $25.00 at clinique.com
An absolute stunning choice for any bride! I adore the shades Spicy and Pink Chocolate! I would have a hard time deciding which ones to go with! These colors glide on smoothly and have complete staying power. Perfect choice for your big day!
As you can tell my obvious favorite choices for wedding day eyeshadow colors are warm neutrals and pinks. But it's YOUR day so do feel free to experiment and find a look that works for you! I hope you found a lovely eyeshadow from my list today! Which one do you like best, and why?
---
Comments
Popular
Related
Recent