Destination weddings are exciting for the entire wedding party, not just the bride and groom. Planning one of these fantastic events is a lot of work, unless you can find a planner to take care of all the details for a low price. If you are thinking about going somewhere exotic for your wedding, then here are 8 cool destination weddings for you to consider.
---
8

Costa Rica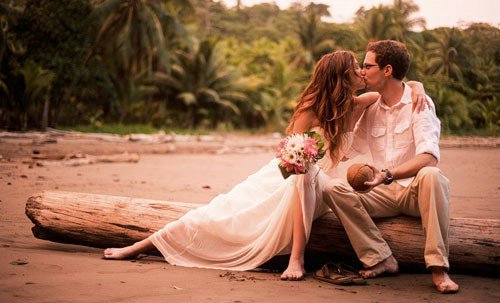 Image source: anamayaresort.com
The scenery of Costa Rica is lush and vibrant, making it a warm and inviting tropical location for a destination wedding. An additional bonus is the abundance of monkeys seen in the trees. Everywhere I looked there were monkeys. I adore these little primates and greatly enjoyed seeing them traveling through the trees in the jungle. I think Costa Rica would make an excellent choice for a destination wedding.
---
7

Norway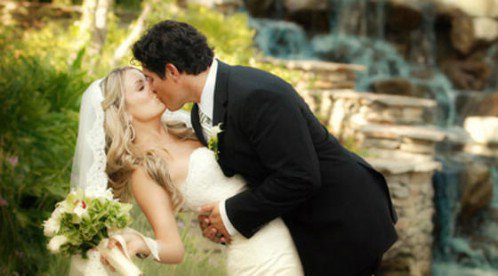 Image source: clubcorp.com
The waterfalls all across Norway provide an opportunity to choose from an assortment of locations where one of these magnificent wonders of nature could be seen in the background. How fun would it be to get married with the roar of the waterfall in the backdrop and being surrounded by mist filled with rainbows? The difficult part would be staying dry if the wedding was positioned too close to the waterfall itself.
---
6

Scotland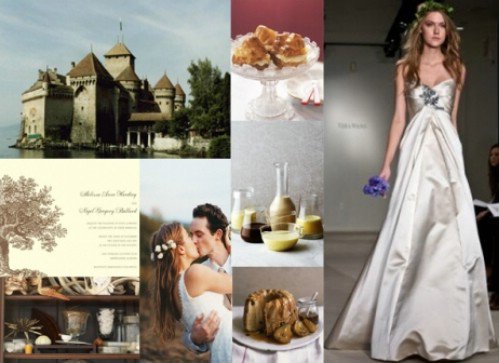 Image source: legacyentries.weheartit.netdna-cdn.com
Castles are plentiful in Scotland and many of them are available for rent if you are looking to swap vows in one of these ancient habitats. Many of them are located along a body of water and a few are perched atop high cliffs where the waves can be heard crashing into the rocks below the castle. The sound of bagpipes and a group of traditional Morris dancers would make the entire scene complete.
---
5

Mexico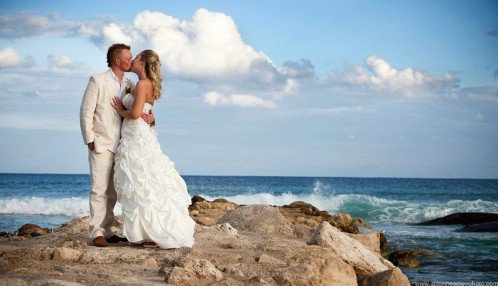 Image source: jasonheadley.files.wordpress.com
I've known many couples who have had their destination wedding in Mexico. There are plenty of warm and sunny locations, but most of my friends want to go somewhere that is fairly close by and tropical. Lots of resorts and hotels offer wedding packages in Mexico and most are very reasonably priced too. I think that if I were to choose Mexico for my destination wedding that I'd go to one of the more remote locations. There are too many highly populated tourist areas that are very overdone, when it comes down to places destination weddings are held.
---
4

Jamaica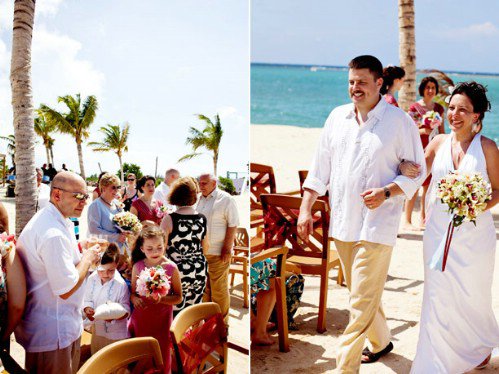 Image source: tanialezakblog.com
The sound of reggae music and being surrounded by the gorgeous Caribbean ocean sounds great to me! Staying in a hotel on the beach for the honeymoon following a destination wedding in Jamaica is common. Being a small island, beachfront hotels are popular and easy to find. Jamaica also has plenty of mountains and waterfalls to go along with their lovely beaches.
---
3

Fiji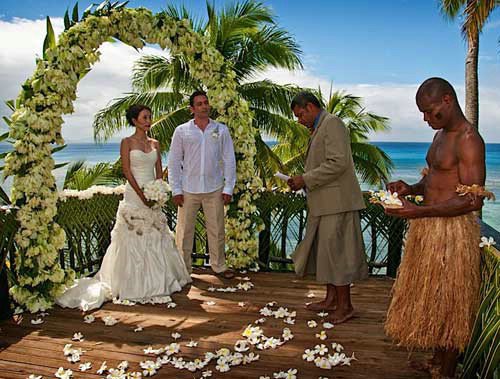 Image source: fijiescapestravel.com
I think Fiji is absolutely gorgeous. Talking about getting away from everything and living in seclusion! Fiji is definitely the place to have time alone after the wedding. Although a wedding in Fiji can be rather pricey, I think it would be well worth it. There is plenty of island charm in Fiji, as well as an abundance of water activities to take part in. This destination wedding location would be very relaxing. It might be so relaxing that it would be hard to come back to reality after the honeymoon was over!
---
2

Iceland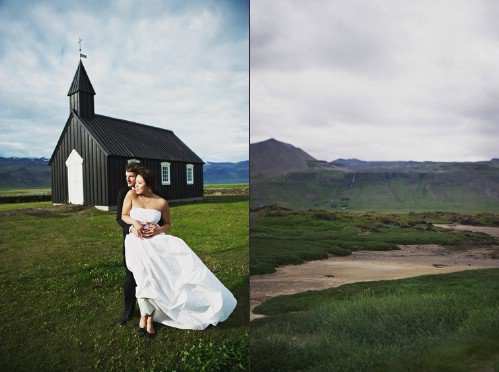 Image source: kylehale.net
People often think of Iceland as being cold and snowy. This isn't true. It's actually greener than Greenland! Iceland is filled with culture, nightlife, and natural wonders that are perfect for the destination wedding of anyone's dreams. Saying your vows in front of one of the many geothermal seawater pools would make for some fantastic wedding pictures. Iceland is filled with these geothermal pools. If the wedding takes place between September and April, then an evening service under the Northern Lights would be another option that would make the entire experience even more memorable.
---
1

Taking a Cruise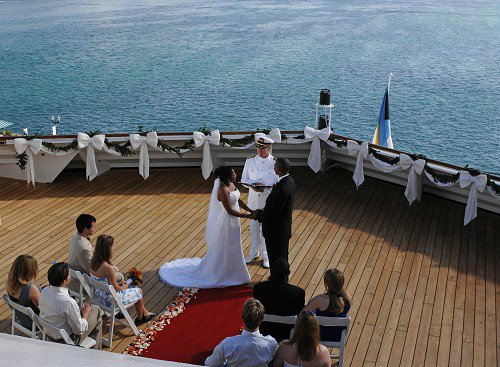 Image source: travelcruisesjournal.com
I know a cruise isn't a specific location for a destination wedding, but people do still get married on cruise ships. The entire family and all friends are invited to go along on the cruise with the bride and groom. There are week long cruises that travel through the Caribbean. These seem to be the most popular cruises for destination wedding goers. Food and lodging is all taken care of too.
Most couples prefer to have their destination wedding held at an all-inclusive resort. This enables the entire wedding party to have all their needs met without the bride and groom having to plan every food, lodging, and entertainment detail on their own. What type of destination wedding would you be interested in? Do you think it has to be a place that is warm and sunny?
Top Photo Credit: captain barbosa
More
---
Comments
Popular
Recent