So you compost your food scraps, follow an organic, vegetarian diet, and use all-natural shampoo and conditioner. But have you looked at what's in your make-up? A lot of the cheap drug-store make-up is loaded with harsh, nasty chemicals… but fear not! There are brands of make-up that are all-natural, without any chemical ingredients you can't pronounce! Here's my list of 7 places to buy all-natural make-up!
---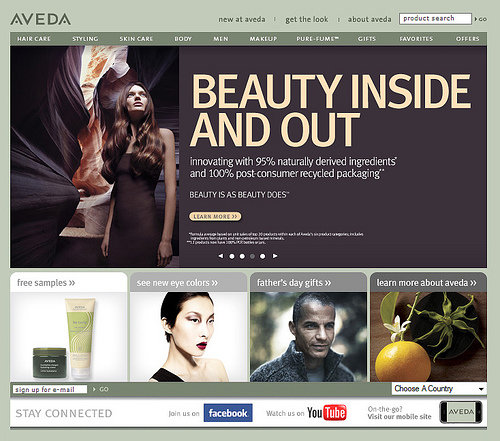 Aveda isn't just natural make-up, skin care, and hair care. It's also fair trade or community trade, which means the people who provide Aveda with the ingredients to formulate their products make a fair wage. Aveda is also keen on environmental friendliness, best of all, their make-up is lush and affordable!
---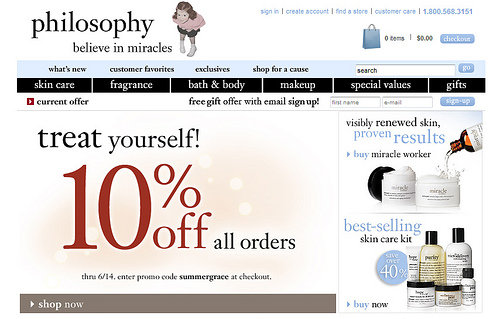 When I was in high school, I tried Philosophy's Chocolate Chip Cookie body products, and I've been hooked ever since. Their products are natural and they smell divine! My make-up bag and medicine cabinet are full of Philosophy goodies…
---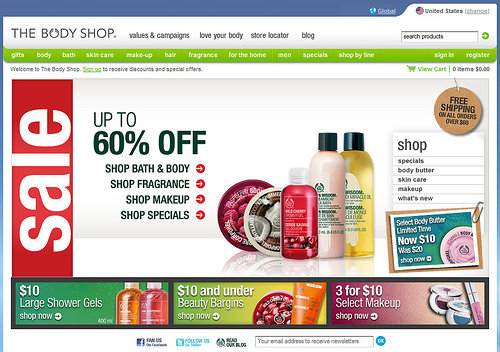 If you're looking for top-quality make-up that's natural, free of chemicals, and formulated for all skin types, give the make-up at The Body Shop a try! They have entire lines of products with the same ingredients, so if you love Vitamin E or Aloe, Hemp or Seaweed, shop that line and stick to it!
---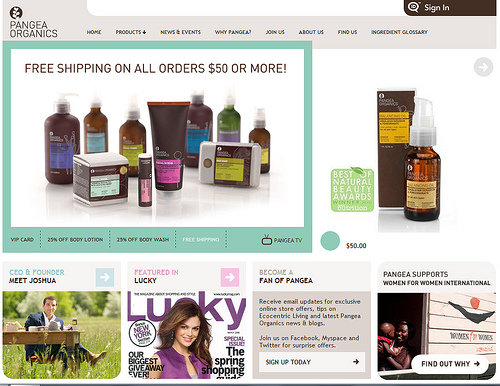 If you've never used Pangea products before, then you might wonder why they seem so expensive. If you have used them before, then you know it's worth every penny! All of their products are organic, and they're all top-of-the-line. They've been featured in Vanity Fair and in Lucky magazine… if it's good enough for Lucky, it's good enough to try, right?
---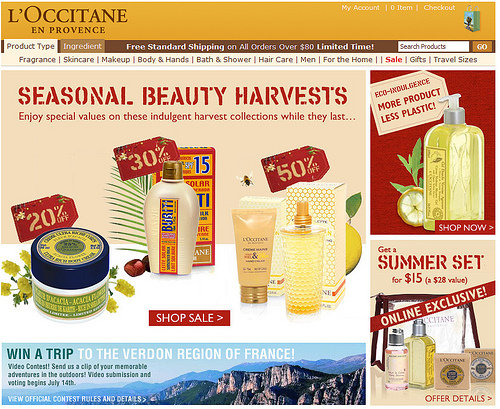 I love L'Occitane! Their current make-up line features my very favorite flower, the peony! All of L'Occitane's make-up products are paraben-free, and all come in gorgeous colors. They're always running specials at the online store, so check them out today!
---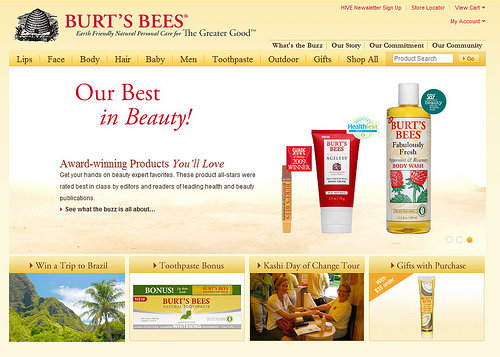 Burt's Bees doesn't just sell amazing all-natural lip balm. They also carry a full line of skin and facial care products, including some make-up! Their lip shimmers are divine, and come in 13 lovely colors. My favorite is "Champagne" … which will you like best?
---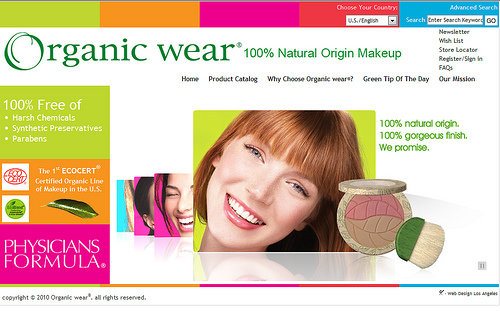 I absolutely LOVE this line of make-up! It's so eco-friendly, easy to use, and their colors blend so nicely! I love the "Green Tip of the Day" at the website… and of course, I love that all of their make-up is ECO-CERT certified, meaning it's completely organic!
Once you try these all-natural make-up brands, you'll never want to go back to the stuff you used before! I especially love Aveda and Philosophy… which of these brands do you like best, and which of their products do you use? Please let me know!
More
Popular
Recent