Fake eyelashes can be very hit or miss! The perfect pair can finish a look perfectly, but choose the wrong pair and you can look overdressed, or they can fall out! Here's my top five fake eyelashes, to help you avoid those eyelash errors!
---
1

She Uemura Fake Eyelashes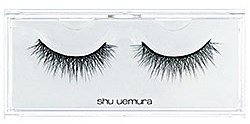 Price: $25 at sephora.com
These are the perfect eyelashes! They are subtle enough for daytime chic, but inject just enough glamour into the eyes. They are easy to apply and last for a few weeks, too!
---
2

Sephora Glittery Fake Eyelashes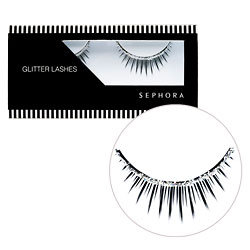 Price: $8 at sephora.com
If you are looking for something a little more show-y, these fake lashes are divine. The feathers are so light and soft, and they actually don't restrict vision at all! They are very easy to apply, and always make a huge impact!
---
3

Sephora False Eye Lashes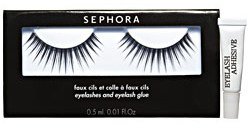 Price: $8 at sephora.com
Want thicker, blacker lashes? These lashes sit perfectly on top of your own, and give you a jet black and very sexy look. To make the most of them, team them with a black kohl pencil, and smoky eyeshadow. A very hot look!
---
4

Sephora Flirt-It-Lash-Duo Fake Eyelashes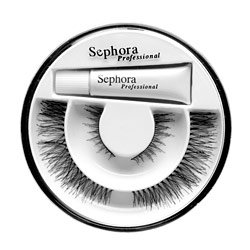 Price: $8 at sephora.com
These are a little different from conventional fake eyelashes. Instead of going over your natural lashes, these tiny strips enhance what you've got and give you a very flirty flutter.
---
5

Sephora Delux Lash Kit - Glitter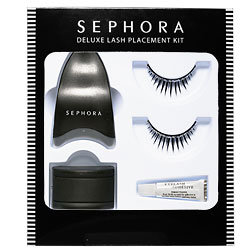 Price: $18 at sephora.com
These are so easy to apply, you can do it with one hand! The eyelashes are perfectly shaped, and give the illusion of naturally big, black eyelashes. The glitter looks subtle but sexy, and they look really natural. A winner!
---
6

Laura Mercier Faux Lashes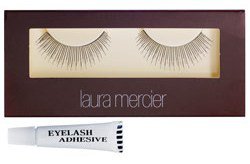 Price: $18 at sephora.com
Long, yet not too long, thick yet not too thick to be obviously fake, these Laura Mercier fake eyelashes are the best for girls with blond hair and those who want their fake lashes to have a more natural look. These eyelashes are a definite winner for me!
7

Duo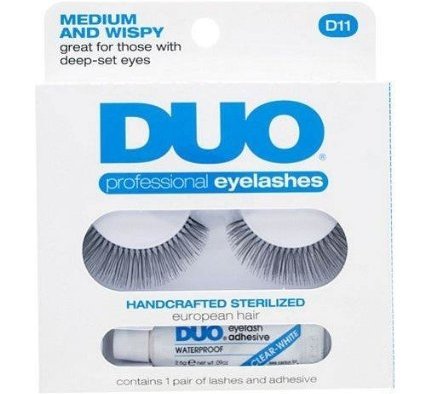 Price: $7 at amazon.com
These eyelashes are frustratingly hard to find, but when you do it'll be worth the effort. Duo is the producer of the #1 false lash adhesive, so it's only makes sense that their eyelashes are great too! They make a few different types of eyelases, so be sure to read the descriptions before you buy them.
---
8

Kardashian Beauty in Wink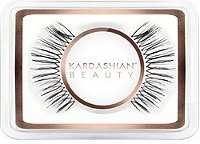 Price: $6.50 at ulta.com
Of course I'm always hesitant to suggest celebrity lashes, but after Kim Kardashian wore her own line on the day of her wedding, it's hard to deny they work. They're surprisingly inexpensive, so why not give them a try?
---
9

Mac Lash 20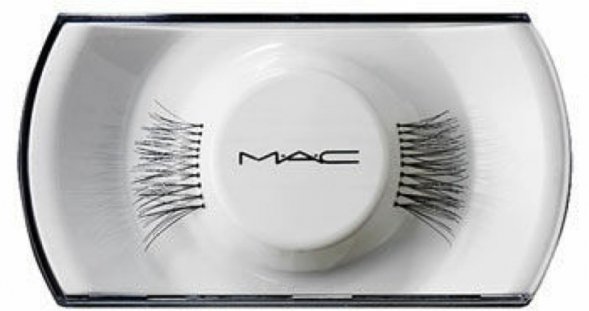 Price: $17 at maccosmetics.com
These are only half lashes to add some thickness to your lashes. If you're looking to add just a little plump for your everyday look, these are the lashes for you. They sit in the middle of your lashes to add sass right where you need it.
---
10

Hedkandi Ibiza by Eylure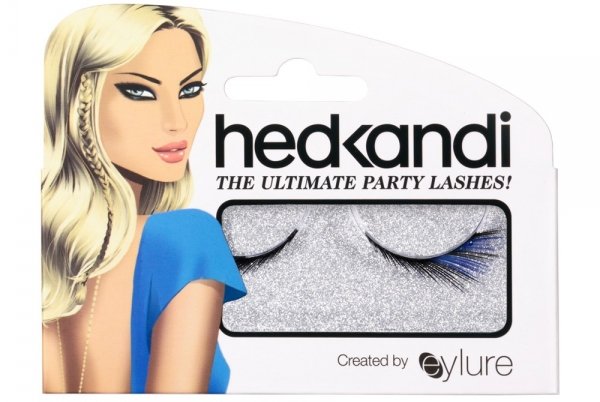 Price: $17 at maccosmetics.com
If you're looking to make a real statement, these are for you. They're obviously for a night out on the town, when you want to stand out and be noticed! If that's not what you're looking for hedkandi makes other great lashes that aren't as bold.
---
11

E.l.f Vip Eyelash Kit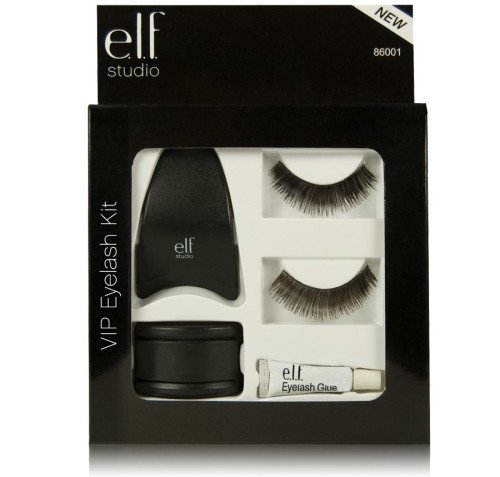 Price: $3 at drugstore.com
The best part of elf is the price! If you're looking to not spend a lot of money, this is for you. This is a great little kit that gives you everything you need for the perfect eyelash.
Whether you want a natural looking enhancement, or big jet black lashes, one of these will be the perfect pair for you! They are all super easy to apply too. Have you found a perfect pair of lashes? Share them with me!
This article was written in collaboration with editor Lydia Sheehan.
---
Comments
Popular
Related
Recent