I just got a newsletter from Chanel.com where they featured the 4 products that won awards this year, and I thought I just had to share it with you, guys.
Although Chanel is a very expensive brand, the beauty products listed below are the best of the best and if you ever consider splurging on any of them, you'll be beyond happy with your choice! So here they are - the Top Chanel Beauty Products!
1

Chanel N5 ...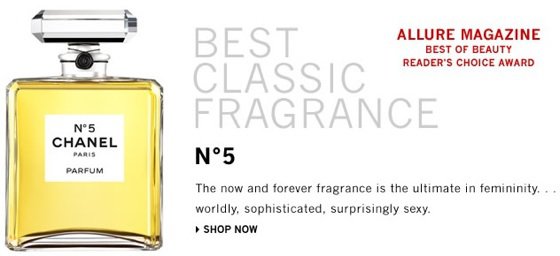 I always thought Chanel N5 was too heavy and too "old-fashioned" before I got this perfume for my Mom's birthday. And boy, was I wrong! The scent IS quite strong at the beginning, but then, when it unfolds and you can feel all the nuances, it's just incomparable! I actually wished I left it for myself :)) It might be a bit too much for day wear and for the hot summer days, but it's a perfect perfume for fall and winter - it makes you feel so warm, yet so sophisticated and grown-up and sexy... I now see why this iconic fragrance's been so popular all these years!
**Price: **$95.00 at Chanel.com
2

Chanel Levres Scintillantes Glossimer ...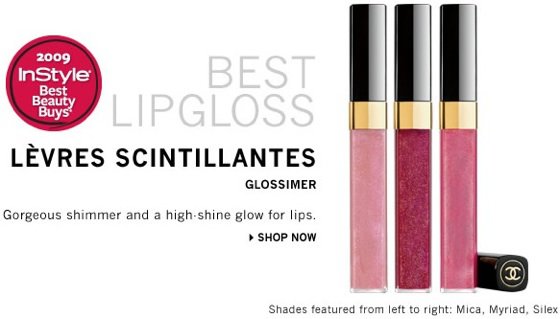 I haven't had this lipgloss, but a friend of mine has. And she's totally hooked! She says it's the best lipgloss out there - it moisturizes the lips, it wears beautifully and the color and the shine stay amazing for hours! Sounds like a perfect lipgloss to me!
Price: $27.00 at Chanel.com
3

Chanel UV Essentiel Protective UV Care ...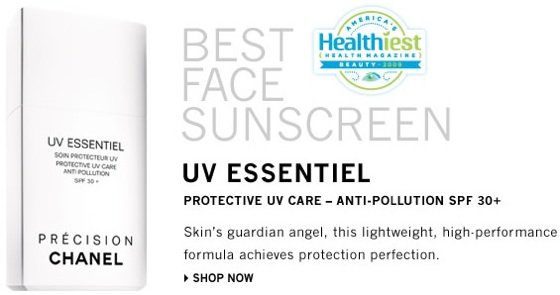 Since I got a couple of brown sun spots on my forehead last spring I started to take a serious care of UV protection all year round, especially for my face. The ugly brown spots came out of the blue, I never thought I'd get them since I've been in the Sun a lot during summers and nothing like that ever happened. But here I am, 27 and with 2 brown spots right near the hairline. I started using high quality UVA/AVB protection for my face and neck every single day and I must say that unlike other products from Chanel Precision line, this Chanel UV Care is amazing!!! It goes on smoothly, it's very light and it truly protects from both UVA and UVB rays. And it's formula is so great, it actually works as a primer for the foundation! Or if worn alone, it also kind of evens the skin relief. A great product for your skin!
Price: $48.00 at Chanel.com