At most weddings brides are at center of attention in their beautiful wedding gowns and though they easily hold that spotlight they tend to share it with their groom and bridal party. As a former bridesmaid I know how exciting it can be to experience that special day with the bride and groom. As a bridesmaid you want to look beautiful as well but you don't want to stand out more than the bride herself. Here are five dresses that will help you share that spotlight with her but not overtake it.
5

Jcrew for Every Day and One Special Day...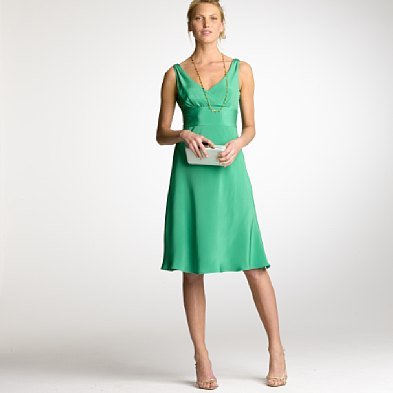 We always knew that Jcrew was class and style for our every day living, and now within recent years we are able to find beautiful bridesmaid dresses that can be used again for a cocktail dress. If you have seen the funny "always a bridesmaid" movie 27 Dresses, then you know all about the quote, "You can shorten them and wear them again!". But that was yesterday's bridesmaid dress, today we have brands like Jcrew and modern brides who want their bridesmaids to look beautiful and feel comfortable. Your bridesmaids won't be disappointed when you take them to Jcrew.com to find this Sophia silk tricotine in a variety of colors for $100-$150.
4

Pretty in Pink...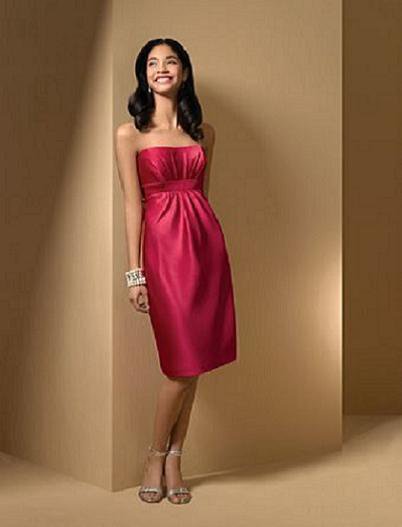 Spring and Summer are full of striking colors from the tulips, roses, and hydrangeas growing in our gardens to the water ice, cotton candy, and ice cream we see in every child's hand on the boardwalk. Wedding palettesduring these warm seasons are among that list of bright, bold colors as a bride tends to coordinate with the surrounding natural colors she has been given. This hot pink Alfred Angelo satin dress will add a spark to that hot summer day as the guests enjoy watermelon and lemonade during cocktail hour. Your bridesmaids can find this dress at BestBridalPrices.com for $116.10.
*****60 Most Fashionable Accessories for this Spring-Summer...
3

The Little Black Dress...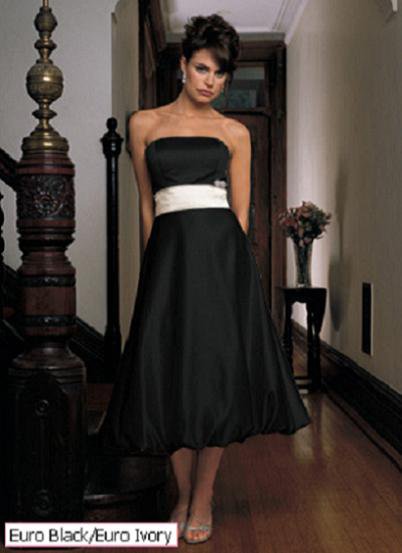 Now this is definitely a dress that can be worn again! Black has not been a color you would have seen on bridesmaids until recent years when weddings became more relaxed and anything goes. This Bill Levkoff European satin has another recent trend, the bubble, which is how the fabric curls under at the bottom of the skirt making it bubble like. Dresses are available in plus sizes as well at BestBridalPrices.com for $130-$170.
2

Lady in Red...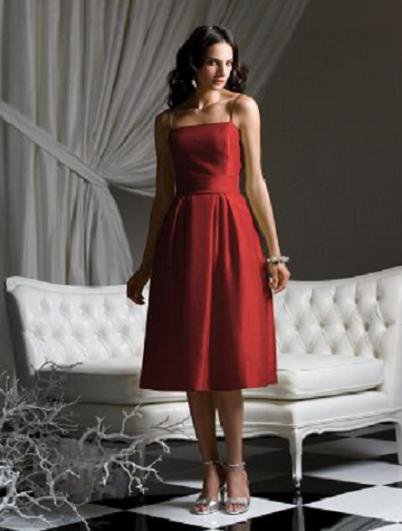 Red has always been a popular color for weddings and this hot taffeta bridesmaid dress in red has an adorable bow on the back and pockets that will be sure to win the popular vote! Your girls can now keep their lip glossand compact mirrorsby their sides and maybe some emergency items like bobby pins for you. The Dessy Grouphas an assortment of colors and styles for every lady in your party as well as accessories to match the rest of your bridal party including your flower girl. BestBridalPrices.com sells the Dessy gown for $156.42.
1

Dancing in the Sun...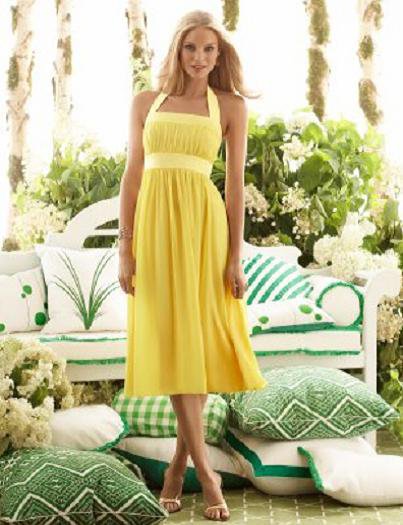 Sunflowers, parasols, flip flops, walking on the beach, and a beautiful yellow summer dress are all things that I would want at a June wedding if my wedding weren't in April! Weddings are fun all year long, but with the cool summer night breeze flowing in your hair while dancing at your best friend's wedding you can't help but to love those hot months a little bit more. This sunny bridesmaid dress is part of the After Six line of The Dessy Group gowns and can be found on BestBridalPrices.com for $136.00.
*5 Hot Bridal Hair Accessories to Love...
Which bridesmaid dress is the one for you?
** **
**Photo Credit: **BestBridalPrices.com, With--this--ring.blogspot.com