Every girl loves a pair of fabulous shoes to complete her ensemble and no other day is more important for those shoes than your** wedding day**. Of course style is the first thing we look for in a shoe, but comfort on a day when you are constantly on your feet is significant. Here are 5 stylish but comfortable shoes you may find your feet dancing in.
---
5

Kate Spade is More than Handbags...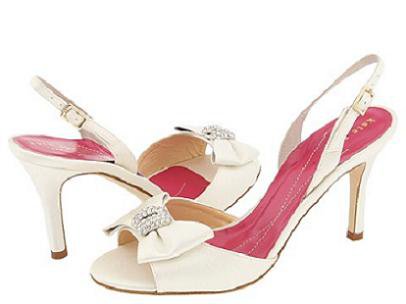 These beautiful Kate Spade Gali sandals come in ivory, white, fuschia, navy, and black satin. At Zappos.com you can find a pair for $351.95. The cute bow and touch of bling give these shoes a five star rating for style and fans at Zappos have given the Gali a four and half star rating for comfort. So put on that sexy Fabio Gritti gown and strut your way down that aisle.
---
4

RSVP Those 5 Stars for Comfort and Style...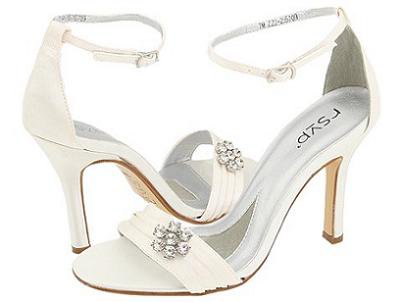 These RSVP heels received a 5 star rating for comfort and style at Zappos.com. The sleek, sexy****sandal will keep you on your feet all night and will have everyone jealously talking when they find out you only paid $65.00. Grab these shoes to help your budget stay on track after you bought that Vera Wang gown before it's too late!
---
3

Too Tall for Heels...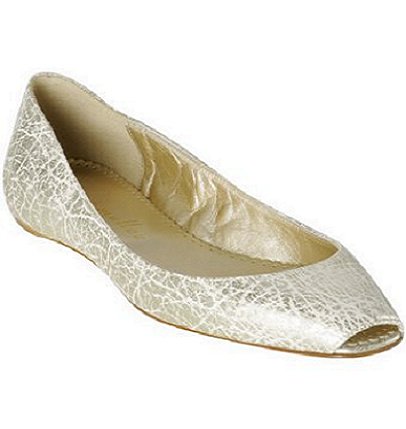 Bettye Mullerhas a very creative sense of fashion and style and gives all us tall girls the chance to express that with these antique, gold leather birdseye flats. Hurry over to Bluefly.com who only has two pair left, each selling for **$117.99. **I will certainly be on the search for a pair of flats for my own wedding day, being that I'm on the tall side!
---
2

Walking in a Winter Wonderland ...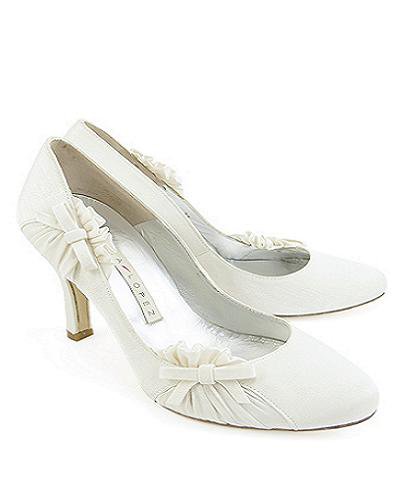 Another creative mind is Pura Lopezwho designed these beautiful white heels that are perfect for a winter wonderland wedding. The adorable ruffled pumps can be found at Footlux.com for $245.54. **Don't forget your faux fur bolero jacket to help keep you **stylish and warm as the snow falls on your dreamy, white wedding day.
---
1

Sink Your Toes in the Sand...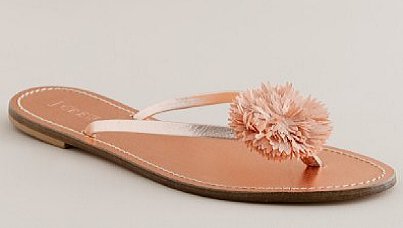 J.Crewhas always been about** style** and now with these blush pink sandals you can walk on the sand in comfort during your beach wedding. They have just enough pop of color and a little ruffled flower to show off your personality. They also come in silver and gold for **$88.00. **
*****12 Coolest Cut-Out Shoes for This Summer...
Which style will you wear for your wedding day?
Photo Credit: Zappos.com, Footlux.com, weddingbee.com, J.Crew.com, TheWeddingDecorator.blogspot.com
More
---
Comments
Popular
Recent