Sandals are the perfect summer footwear, as they keep your feet cool but are more secure than flip flops. And they're much sexier too! There is such a huge range of sandals out there, that a girl is simply spoiled for choice. Here are some pairs I'd love to have in my wardrobe.
---
1

Pink Satin Stiletto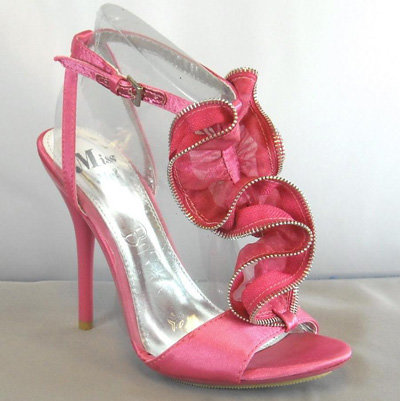 Price: $23.62 at cgi.ebay.com
How sexy are these! If you're attending a summer wedding they would be perfect. Smart, colorful and high-heeled, these babies would do all the talking in your outfit.
---
2

Snakeskin High Heels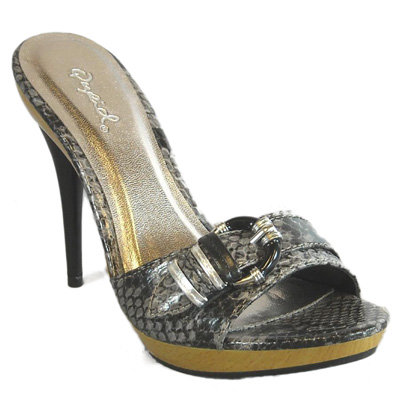 Price: $18.74 at cgi.ebay.com
Another gorgeous stiletto sandal, these snakeskin beauties would look fabulous on a night out. Why not pack them for your holiday, as they are simple yet dressy enough to go with anything.
3

Sequin Flats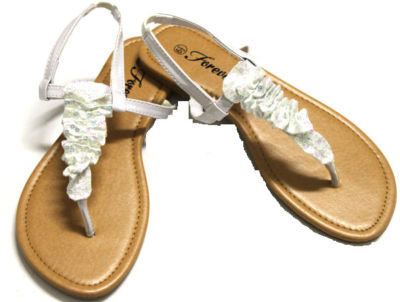 Price: $9.95 at cgi.ebay.com
Just $10 (plus postage) will buy you these lovely white sandals. Flats can be sexy too! I love the sequin ruffle on the front. The elasticated ankle strap will keep them in place, so they would be great for walking around.
---
4

Purple Bow Heels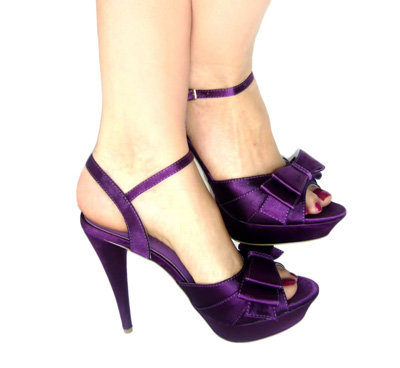 Price: $22.99 at cgi.ebay.com
Ohhhh yes! I want these! My favorite color, and that bow is so glam. I love how the whole sandals are purple, even the heel.
---
5

Red Sequin Flats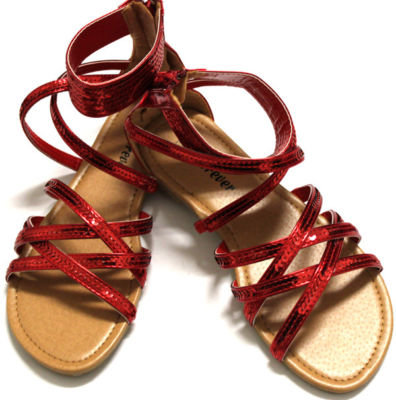 Price: $10.95 at cgi.ebay.com
Another bargain! At this price, you can't expect them to last for years, but they would be fab for this summer. Red is a nice change from the more neutral colors often found in sandals, and they would be great if you're on your feet a lot.
---
6

Bronze Wedge Heel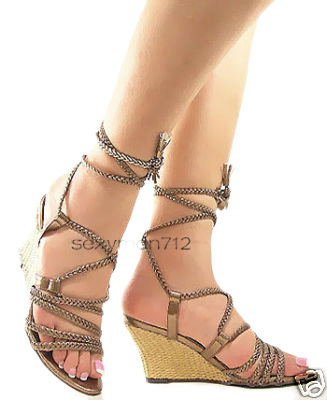 Price: $22 at cgi.ebay.com
If you don't mind a bit of effort in getting them on, then these sandals would look gorgeous. They'd also give you a bit more security than stilettos, if you wobble in heels! If you've got great legs, these wedges would look good with shorts or dresses.
---
7

Satin Flower

Price: $26.99 at cgi.ebay.com
Another pair of sexy flats! These sandals have a lovely flower detail, and come in four different colors, so you're sure to find a pair to suit you. They would also look beautiful with a wedding outfit.

I hope now you're convinced that sandals can be sexy! How many pairs do you own? Do you long for summer to come so that you can get those sandals out?
More
---
Comments
Popular
Recent