17 Most Fabulous Flats for This Summer ...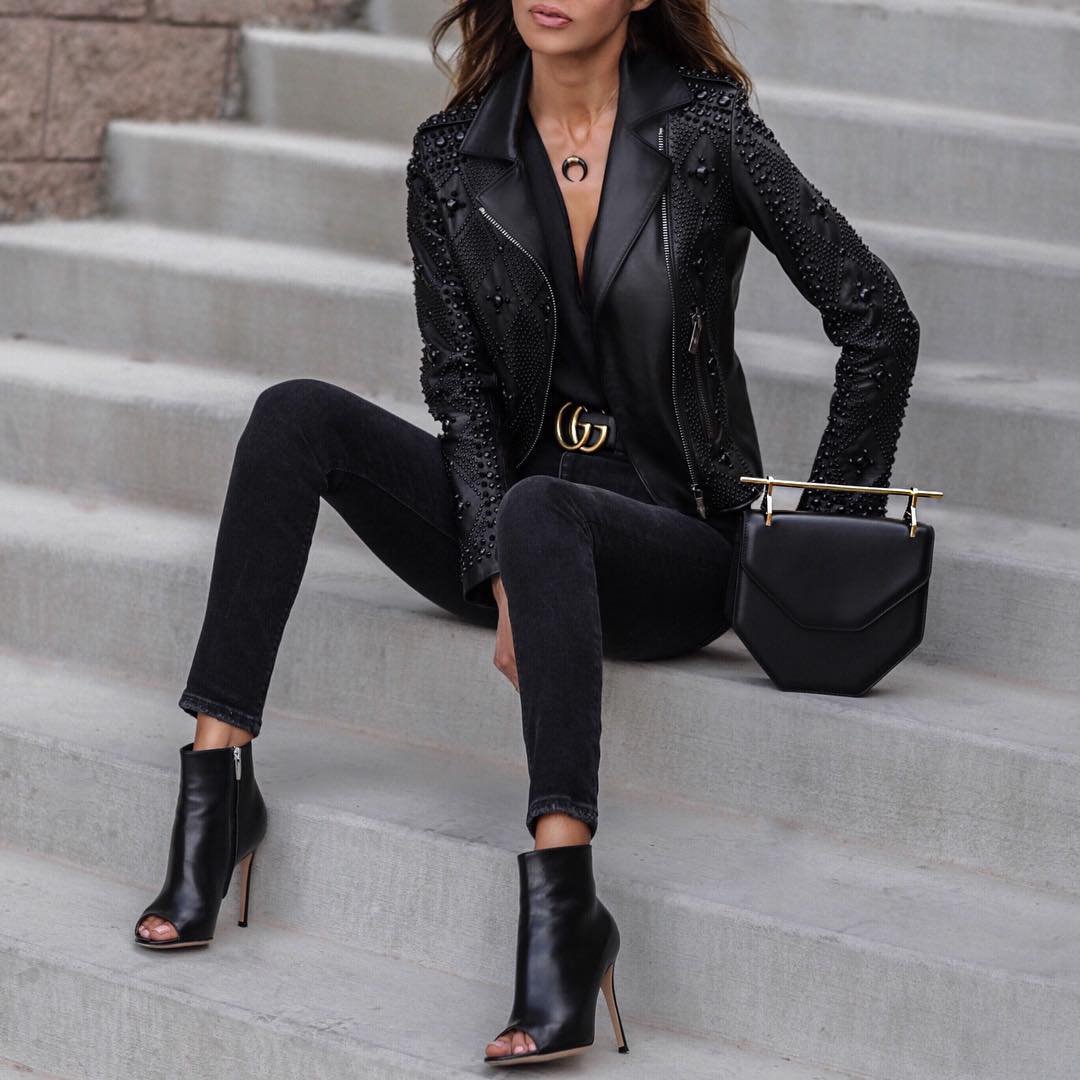 Summer is approaching, Girls, which means it's time to update our shoe collections before all the best shoes in our size are sold out! I decided to start with the summer essentials - the flats, and look what 17 Most Fabulous Designer Flats for Spring-Summer 09 I found!
Ankle straps, thong sandals, bright colors and embellishments are all hot this season. Just take a peek at these designer creations and you'll get the idea of what kind of flats to look for in your favorite shopping place!
img.allw.mn McQueen - Darwin gladiator sandal.jpg
img.allw.mn Neel - Jane flat suede thong with feather trim.jpg
This sandal is SO exquisite!!! I just love the feather detail and the black suede!
img.allw.mn Karan - Tarmac napa and cotton elastic sandal.jpg
4.

Dries Van Noten - Black and Multicolored Leather Sandal ...
img.allw.mn Van Noten - Black and multicolored leather sandal.jpg
5.

Bruno Frisoni - Flat Patent Leather Sandal ...
img.allw.mn Frisoni - Flat patent leather sandal.jpg
I love Bruno Frisoni high heels and apparently, I love his flats as well! Great colors and gorgeous details, don't you think?
6.

Anna Sui - Embroidered Raffia Thong Sandal ...
img.allw.mn Sui - Embroidered raffia thong sandal.jpg
7.

Anna Sui - Leather Thong Sandal with Studded Appliqué ...
These are too "Anna Sui" for my taste, but if Bohemian look is something you are after, these will be perfect!
8.

Calvin Klein - Crocodile Laced Bootie ...
img.allw.mn Klein - Crocodile laced bootie.jpg
I can only imagine how much these must cost! But they are so fabulous! The only problem is that one should also have a perfectly tailored sexy pants suit and Gisele Bundchen's legs to rock these shoes!
9.

Diane Von Furstenberg - Wicked Shoe in True Gold Metallic Napa ...
img.allw.mn von Furstenberg - Wicked shoe in true gold metallic napa.jpg
10.

Roger Vivier - Thong with Patent Leather Flower Detail ...
img.allw.mn Vivier - Thong with patent leather flower detail.jpg
Aren't these flats the cutest? That flower and the embellished detail at the front make these sandals look fabulous!
11.

Jil Sander - Napa Leather Side-open Slide ...
img.allw.mn Sander - Napa leather side-open slide.jpg
These flats reminded me of Audrey Hepburn in Breakfast at TIffany's, very cute.
12.

Lanvin - Crystal-embellishment Thong ...
They are pink, and they are bejeweled! Can flats get any more glam than these? :)
13.

Salvatore Ferragamo - Suede Flat with Bow Detail ...
img.allw.mn Ferragamo - Suede flat with bow detail.jpg
img.allw.mn Ferragamo - Leather flat with lizard-strap bow.jpg
img.allw.mn Saint Laurent - Cage flat.jpg
img.allw.mn Rossi - Leather flat.jpg
I love Sergio Rossi shoes, they fit so well and they last forever. Oh, and they are gorgeous too!