As much as I love a good pair of heels, a girl also needs some flats in her closet too. The older I get, the more I appreciate a good pair of flat shoes! The only problem is that flats don't always fit the bill when I need to dress up. I don't want to show up looking like a grandma in orthopedic flats or it would ruin my entire outfit! So I searched high and low for some good shoes to add to my closet and here is what I came up with. Check out these 7 fancy flats for comfortable style.
1

Coreil by Aldo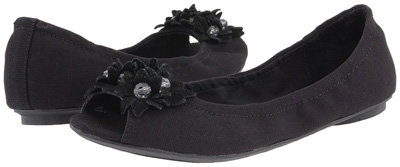 Price: $40.00 at zappos.com
With a peak-a-boo toe, this shoe could work with a lot of different outfits. It comes in black and off-white colors for every season. The pretty embellishments on top add a touch of pizzazz that make these perfect for dressier occasions.
2

Pritah by Calvin Klein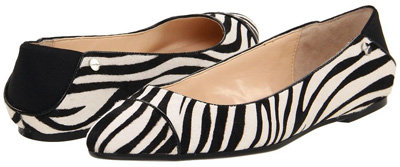 Price: $119.00 at zappos.com
These zebra print beauties are totally adorable! Whoever said flats cannot be sassy will be proved wrong when you step out in these. Dress up your favorite slacks, cropped pants, or pencil skirts with added flair. Wearing flats does not have to be boring. Many other patterns and colors are available including a pretty leopard print.
3

New York Babette by Kate Spade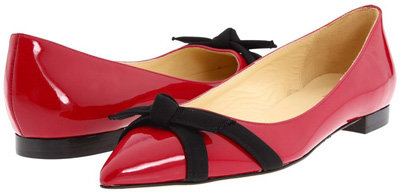 Price: $298.00 at zappos.com
You are sure to feel confident in these classy red shoes. Glamorous and sure to be comfortable, you will have to be ready to part with a heavy chunk of change to take these beauties home with you. Still, if you need a splash of red in your closet, these flats might be worth the splurge!
4

Geneva by Romantic Soles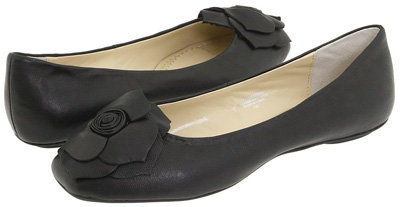 Price: $69.00 at zappos.com
Made from black Napa leather, these gorgeous flats offer simple elegance that can be worn anywhere. Sure to offer comfort and style you will find yourself gravitating to this shoe every day. Every girl needs one "go to" pair of shoes. This is it!
5

Lilyana by Me Too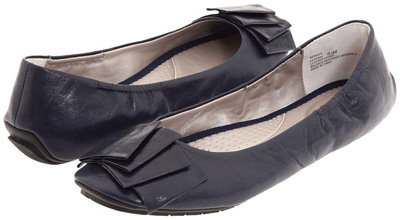 Price: $89.00 at zappos.com
These flats just look comfortable, don't they? You can get them in three colors including denim goat, beige goat, and black leather. Style and comfort can co-exist! Hooray!
6

Maddox by Fossil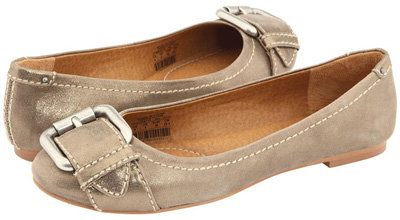 Price: $68.00 at zappos.com
Add a touch of gold to your wardrobe with these pretty flats. The big buckle on top is a fun accent that makes them work with jeans or a fancy business suit. Dressed up or dressed down, these shoes are just "flat" gorgeous!
7

Ladon by Me Too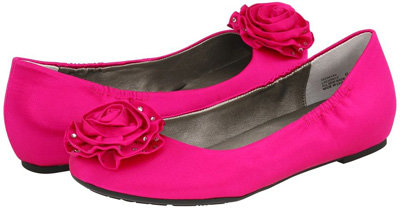 Price: $62.00 at zappos.com
If you're looking for fun, these flats deliver! With a bright fuchsia color and a pretty rosette on top, you can wear these darling shoes in a variety of ways! Add a pop of color to a monochrome dress or use them as a fun accent with your favorite weekend jeans. There's really no wrong way to wear these pretty shoes!
There is no reason to suffer in heels for one more day. Just grab one of these 7 fancy flats for comfortable style. Say good-bye to aching feet and hello to fashion! Do you wear flats or heels more? Where you do buy your favorite flats?
Top image source: data.whicdn.com