Pumps are always in fashion, but this winter this shoe style goes sky high!
I am sure you have a couple of perfect pumps already, but wait till you see the newest creations of the premier designers - these 10 fabulous pumps will surprise you!
---
1

Suede and Satin Platform Pumps by Dior

Price upon request, visit dior.com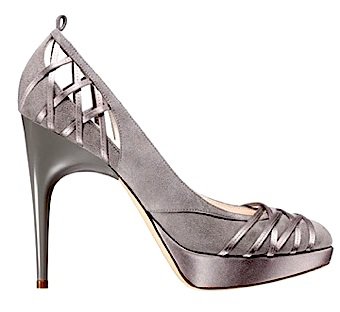 This is one of my personal favorites from the lot. The combination of suede and satin materials on this pair of platform pumps by **Dior **has a silvery-glint to it. Wear them with metallic clothes and accessories and be the sparkling jewel of the night!
---
2

Leather Pumps with Turquoise Sole by Yves Saint Laurent

$795.00, visit ysl.com or barneys.com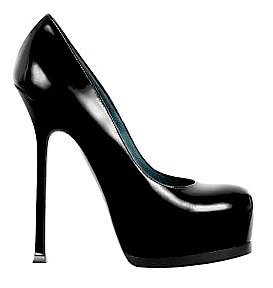 These black patent leather pumps from (designer) will make you feel ultra-sophisticated. The 105-mm heels and theturquoise sole will also add a few inches to your height.
---
3

Croc-Embossed Patent Leather Pumps with Gold Sole by Yves Saint Laurent

$795.00, visit ysl.com or barneys.com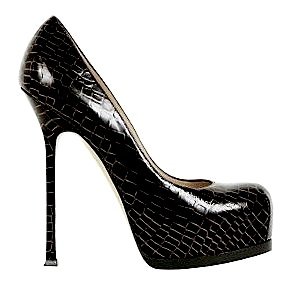 Another version of these pumps in fashionable crocodile-embossed patent leather.
---
4

Napa Platform Pumps with Buckles by Versace

Price upon request, visit versace.com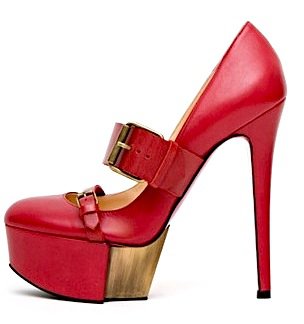 Bright colors are all the rage this season and no pair of shoes would glow on your feet better than these Napa platform pumps from Versace. Just like last summer's trend, you should still look for bold accessories in shoes - and don't wear them with wide leg pants - these babies are meant to be shown off!
---
5

Python 61 Platform Pumps by Christian Dior

$780.00, visit dior.com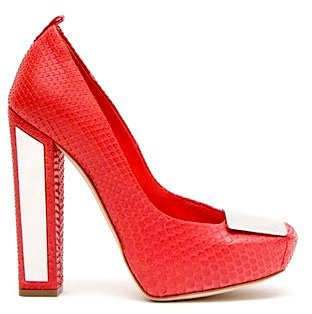 All the elements of the fall season are in this pair of shoes byChristian Dior: (animal) python-skin on the bodice - check! High, platform heels - check! Bright color and geometric patterns in the design - check!
---
6

Christian Louboutin Eugenie Satin Pump

$1875.00, visit net-a-porter.com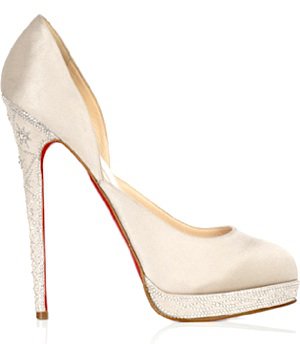 Christian Louboutin is the master of pumps and this sky-high satin beauties with Swarovski crystals are just another example of his perfect red sole winter pump!
---
7

Sergio Rossi Black Suede Pump

Price upon request, visit sergiorossi.com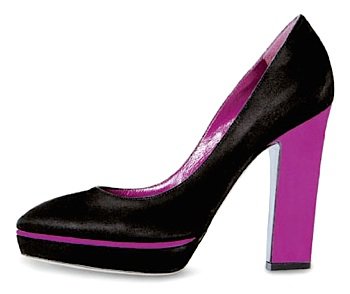 These Sergio Rossis have a smaller heel to them, but they too make a perfect pair of pumps for this winter! Great combination of purple suede details and black suede make it a fabulous shoe!
---
8

Missoni Suede Pump

$1025.00, visit net-a-porter.com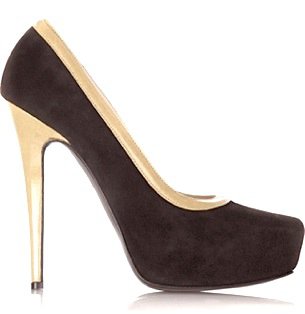 This Missoni pump is an ultimate office pump - the perfect silhouette and the neutral colors make it a wonderful fit for any outfit!
---
9

Sergio Rossi Red Patent Pump with a Black Strap

Price upon request, visit sergiorossi.com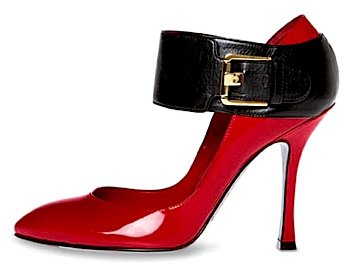 I so much adore the classic combination of red and black in this pump! The glamourous red patent leather and the black leather strap with a big golden buckle make it a perfect statement pump!
---
10

Christian Louboutin Ambrosina Pump

$850.00, visit net-a-porter.com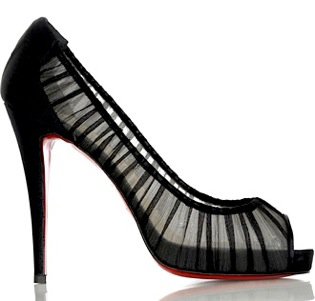 When looking for an evening perfect pump, look no more! Here it is - Christian Louboutin Ambrosina pump. Chic chiffon detail makes this pump one of a kind!
---
11

Sergio Rossi Purple Satin Pump with Crystals

Price upon request, visit sergiorossi.com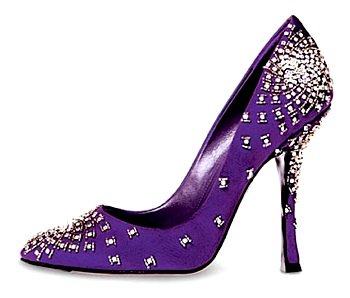 This is another great pair of evening pumps - the crystals and the vibrant purple satin will add some glamour to the whole look! You really have to hand it to Sergio Rossi to add that extra spice into something so nice!
All other styles:
• 10 Hottest Booties!
• 14 Most Stylish Cutout Shoes!
• 28 Coolest Oxford Shoes
• Top 14 Shoes with Fringe, Tassels and Ruffles!
• **All 77 Winter Shoes ...**
More
---
Comments
Popular
Recent