I don't collect magazines but I do enjoy thumbing through them when I'm at the airport or waiting at the doctor's office. However, I know some of you set aside a part of your monthly salary for these glossies so I figured I'd show you some covers for June that you might enjoy.
---
1

Cristiano Ronaldo & Didier Drogba for Vanity Fair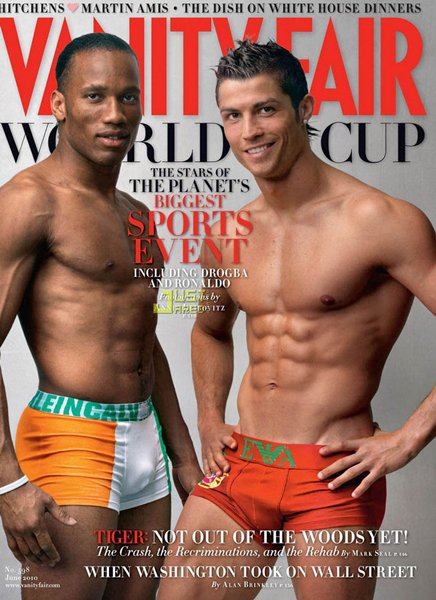 Two shirtless athletes on the cover of Vanity Fair. Hot dang, look at those abs! While I do not like seeing photos of men in small underwear, I admit that this cover is not so bad. I mean, I will not buy this issue but it's nice to see men on covers once in a while, yes?
---
2

Pink for Cosmopolitan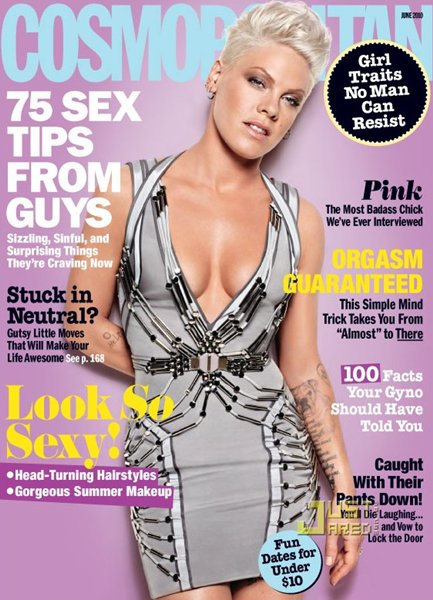 Watch out, Pink will call you names if you make her angry. Well, she would have if you made her angry before her husband made her realize that calling names is not nice. She reveals: "I'm so dramatic…and in the past, I've been really mean. Carey sat me down one day when we were fighting and said, 'Baby, when you call me names, it hurts my feelings. Please try to stop." And I was like 'Wow, thank you for telling me how you feel.' Now I fight fair."
3

Sarah Jessica Parker for Marie Claire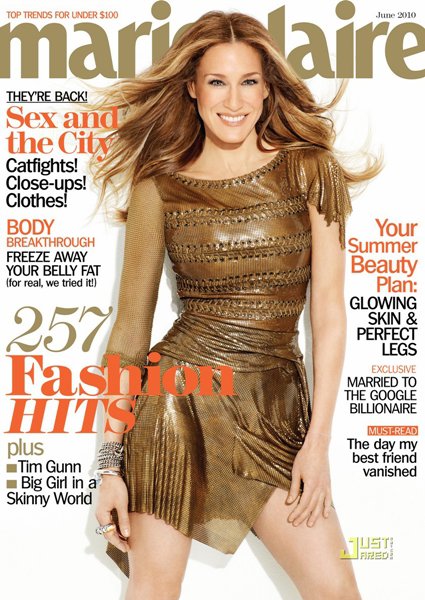 You will notice that Demi Moore wore a similar dress for her W cover last December. Both are Balmain and both are gorgeous. Sarah Jessica (and the other girls of SATC) admit that working has not always been smooth sailing but the level of b*tchiness is not exactly what has been hyped by the media. Interesting.
---
4

Kristin Stewart for Elle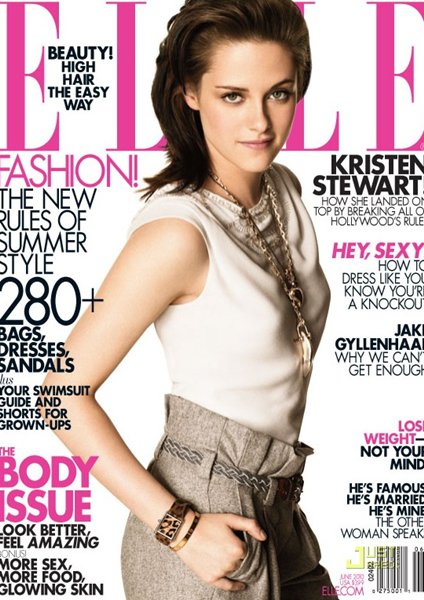 She says something that makes you pity her a bit: "People say that I'm miserable all the time. It's not that I'm miserable, it's just that somebody's yelling at me…I literally, sometimes, have to keep myself from crying…It's a physical reaction to the energy that's thrown at you." Do you think she'll be able to cope up with all the insanity in time?
---
5

Olivia Munn for FHM UK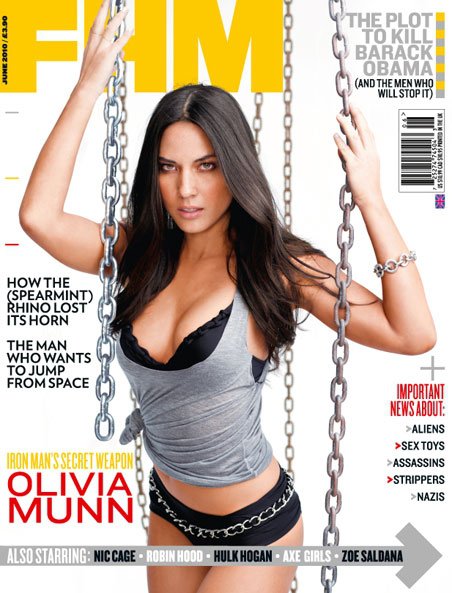 Olivia is a geek. And she looks like that. I have yet to find a girl who likes her personality but all men I know have a crush on her. I don't know what I feel but she seems to be everywhere these days. I'm not sure if that's a good thing.
---
6

Katy Perry for Lucky Magazine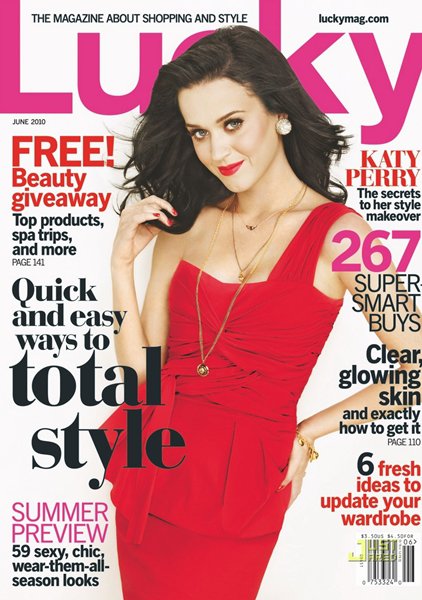 Katy is not in her usual pin up hotness but she still looks awesome. She looks great in red, doesn't she? She shares information about her style metamorphosis: ** "I've gone from Betty Boop to more Bettie Page. It's less cute and more **meow."
---
7

Jennifer Lopez for Marie Claire UK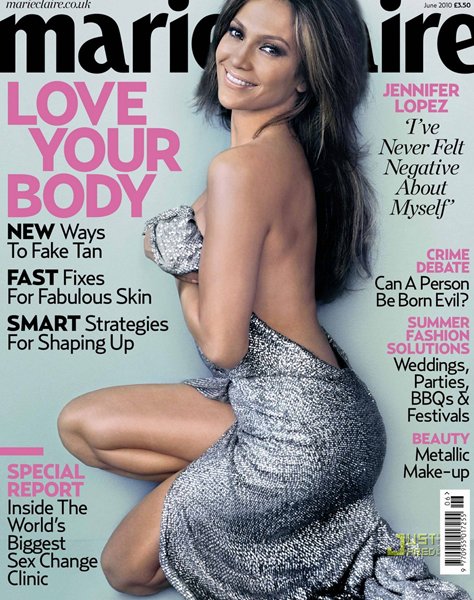 Here is Jennifer Lopez showing off her curvilicious body. She looks wonderful and the makeup is just right. And how interesting is that article on the world's biggest sex change clinic?
---
8

Brooklyn Decker, Crystal Renn & Alessandra Ambrosio for Glamour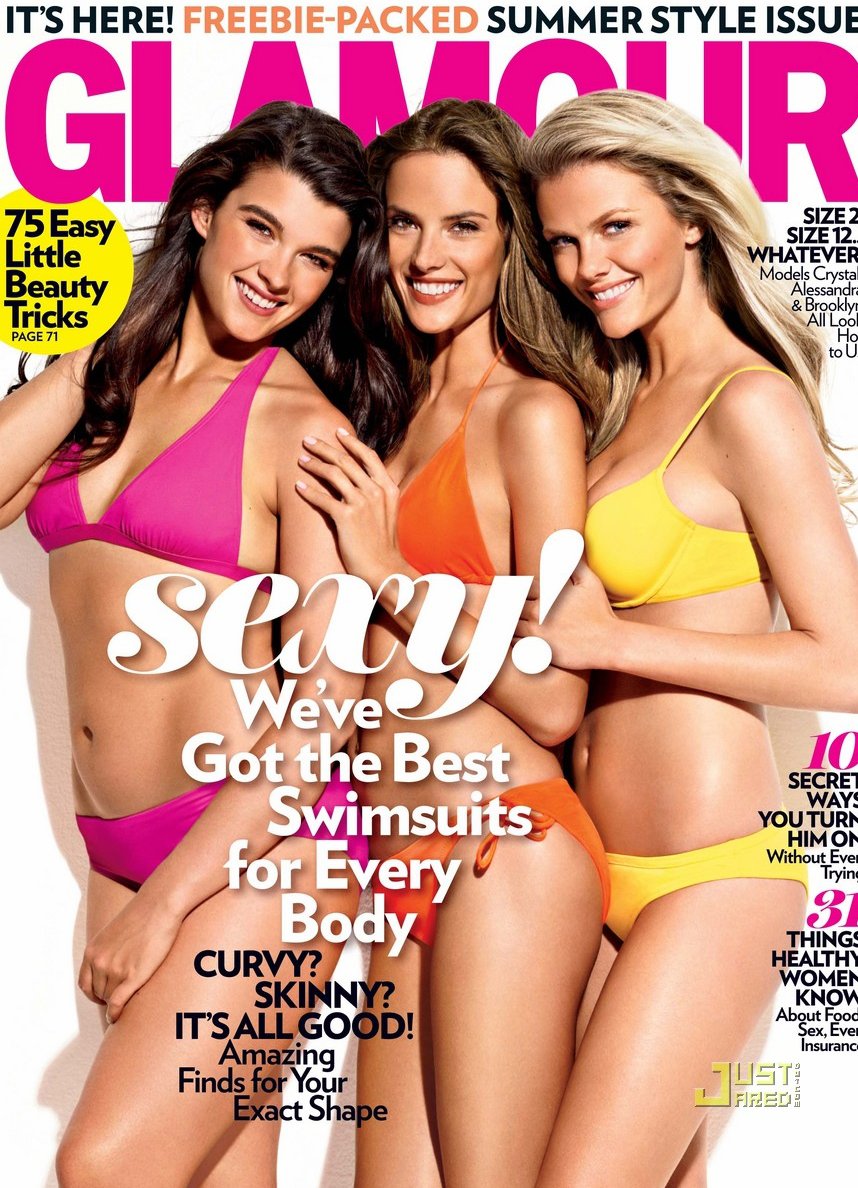 I'm sorry but Crystal Renn does not look like that. Photoshopping the daylights out of the so-called plus size model (her size is actually pretty average and very beautiful) is not a nice way to represent a story about swimwear for every size. This is the sexiness that is Crystal Renn.
---
9

Kylie Minogue for Elle UK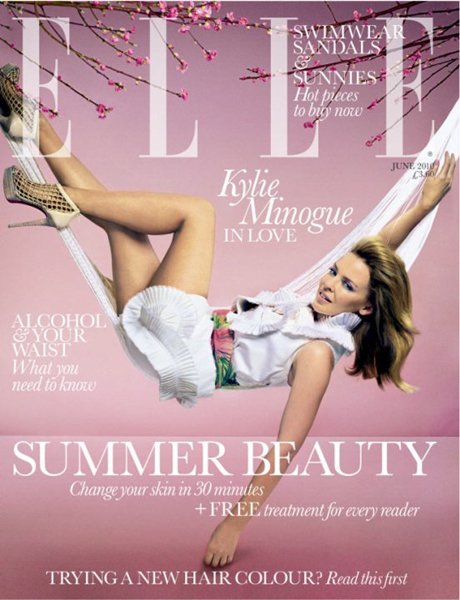 So pink and girly and fun! She is obviously one of the lucky few who has found the fountain of youth. Her thoughts on getting older: "I find it frustrating that you're damned if you do and you're damned if you don't. If you look too good everyone is suspicious – how are you allowed to look so good? And if you look terrible, how dare you look terrible? Some time ago there was the headline 'Kylie caught without make-up!' Well, I don't wake up with make-up on! I just thought [frustrated] 'Ohhh.'"
More
---
Comments
Popular
Recent