Now that the fall-winter season is officially here we thought it's time to put together the list of the hottest winter shoes according to the latest shoe trends!
And here they are - 77 Most Fabulous Winter Shoes!
Hot Booties: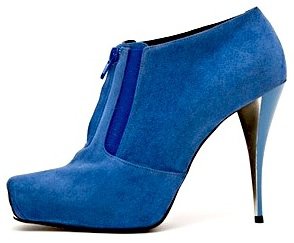 High heel booties have never been hotter! Great with both skirts and pants the Bootie officially became the "it" shoe of this winter! And they're always the thing to get you to rock that femme fatale look!
And our top picks for the 10 ****hottest booties are here to prove it!
See all these stylish Winter Booties by Christian Louboutin, Jimmy Choo, Valentino ...
Stylish Cutouts: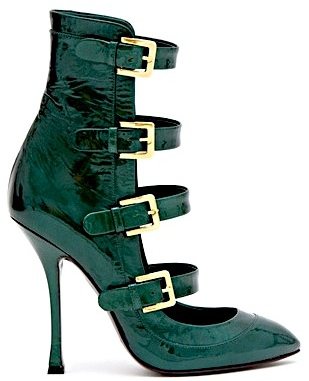 Cutout shoes and boots are probably **the coolest shoe trend **of this winter.
And the best news is that cutout shoes **stay big for Spring 2009 too! So, if you haven't got a pair of those yet (and even if you did :), check out our **14 m****ost stylish cutout shoes to see if you are on the right track!
See all these glamourous Winter Cutout Shoes by Manolo Blahnik, Versace, Christian Louboutin...
Perfect Pumps: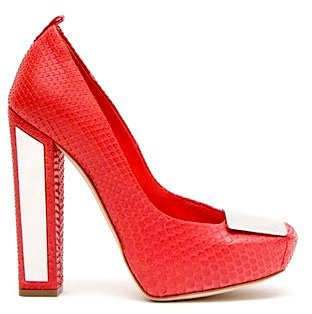 Pumps are always in fashion, but this winter this shoe style goes sky high!
I am sure you have a couple of fabulous**** pumps already, but wait till you see the newest creations of the premier designers - these 11 perfect pumps will surprise you!
See all these sexy Winter Pumps by Sergio Rossi, Dior, YSL, Christian Louboutin...
Cool Oxford: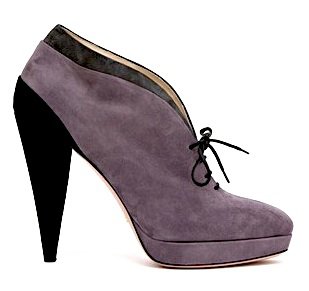 Shoelaces are usually associated with mannish Oxford shoes, sneakers and running shoes. But put them in ladies' shoes and there's just something distinctively sexy about the effect...
That's exactly what this winter's latest trend in footwear is all about – so lace up and check out our** 28 coolest laced-up shoes **of this season!
See all these trendy **Winter Laced-Up Shoes by Prada, Miu Miu, Valentino, Manolo Blahnik...**
Fringe, Tassel & Ruffle: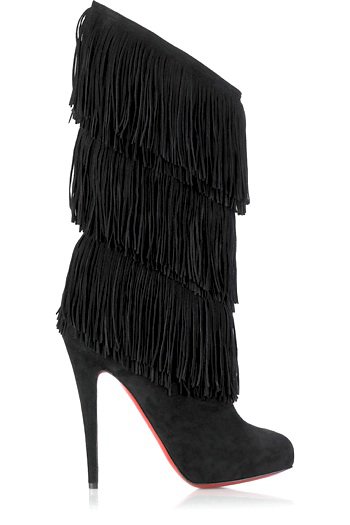 This winter shoes are getting glamed up with fringe, tassel and ruffle details, Ladies! Christian Louboutin, Gucci, Prada, Jimmy Choo are just a few names of the geniuses who started this fabulous winter shoe trend!
These** t****op 14 shoes with fringe, tassels and ruffles** will blow you away! See for yourself!
See all these fabulous** **Winter Shoes with Fringe, Tassels and Ruffles by Gucci, Jimmy Choo, Prada, Marc Jacobs...
All styles in one list one more time:
• 10 Hottest Booties...
• 14 Most Stylish Cutout Shoes...
• 11 Perfect Pumps…
• 28 Coolest Oxford Shoes...
• Top 14 Shoes with Fringe, Tassels and Ruffles...
And other posts to complete your style ...
• 35 Most Fashionable Winter Coats …
• 6 Runway Fashion Trends for This Winter …
• Purple Accessories: 178 Fabulous Picks!
• 46 Most Luxurious Fur Coats for This Winter …