I'm a very picky shoe buyer but I can't help but go ga-ga over this new Gucci women's shoes collection for fall! And other certified shoe lovers will love Gucci for preparing these pretty and nice feet treats to keep our hearts (and wallets and credit cards) uber excited! Don't forget to breathe before you check these photos of the collection out:
---
21

Devendra Mid Heel over the Knee Boots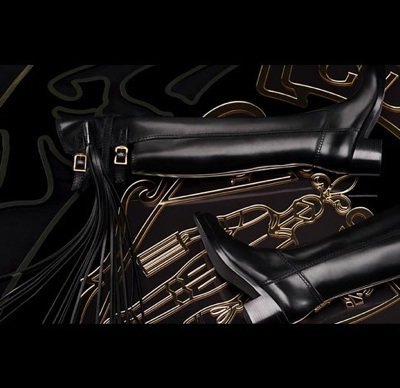 Leave it to Gucci to come up with signature leather boots with gold hardware. This $1,995 baby will definitely keep you warm. Very standard boots from Gucci.
---
20

Devendra High Heel Booties with Fringe Detail and Stud in Brown Suede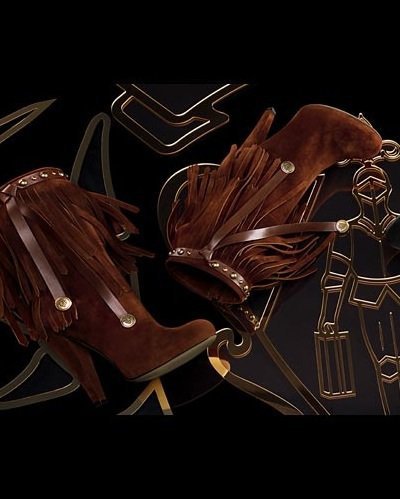 These booties' brown suede may only entice you to wear them on fairly good days (a big no-no on rainy, muddy days). The feel and texture of these $1,250 babies is a delight.
---
19

Devendra High Heel Booties with Fringe Detail and Stud in Black Suede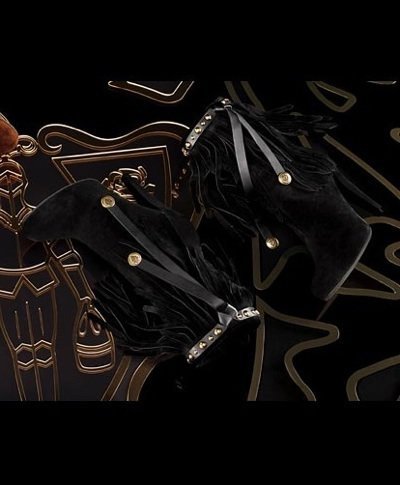 As a certified sucker for anything black, shiny and gorgeous, I'm loving these! This pair is, obviously, the black version of the aforementioned Devendra series.
---
18

Babouska High Heel Boots with Studs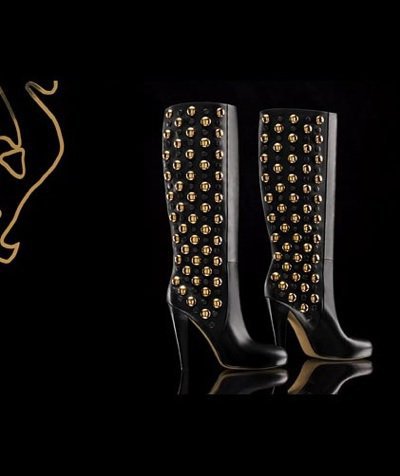 I personally think that the studs are just too darn many but then again that's what makes this pair of high heel boots Gucci!
---
17

Open Heel 4-inch Boots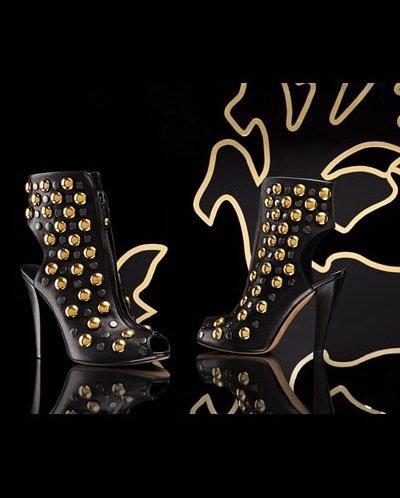 The fact that these "showcase" your heel is quite interesting. Be ready to shell out more than a thousand bucks, though! And no, these babies are not for online sale. You have to visit a Gucci boutique before you can get your hands on this lovely pair!
---
16

Babouska 4′5″ Heel Booties with Brass Details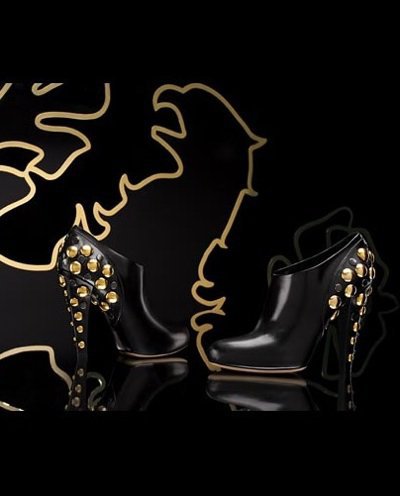 A different, sleeker version of the booties. I like the shape. Do you?
---
15

Hysteria Mid Heel Boots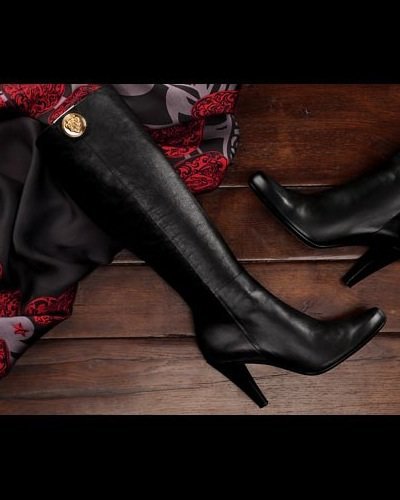 Another certified heart attack-inducer for lovers of Gucci boots. Gucci does not fail to deliver the goods when it comes to leather boots. Just check out the gold metal detail! Sweet.
---
14

Closed Shoes with Gold Metal Detail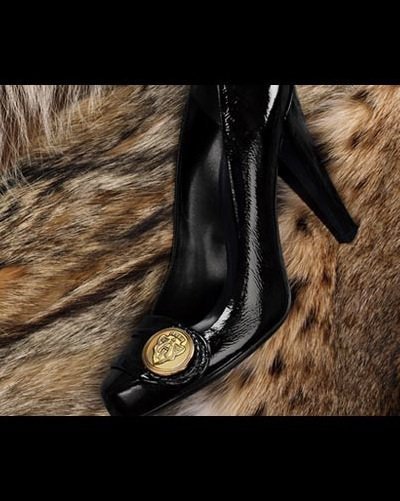 If you've been hoping to see the perfect pair of shoes for workdays, office days or power luncheons, this one's the best bet!
---
13

Hysteria High Heel Booties - Dark Grape Suede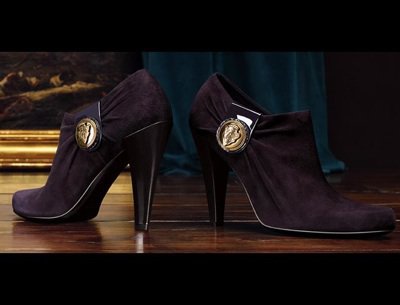 Of course, Gucci displays its passion for warm yet sexy colors and texture with these dark grape suede dark grape patent leather trim booties with metal hardware detail. Wear bootleg jeans at the very least so that the detail gets highlighted as well.
---
12

Babouska High Heel Open Toe Sandals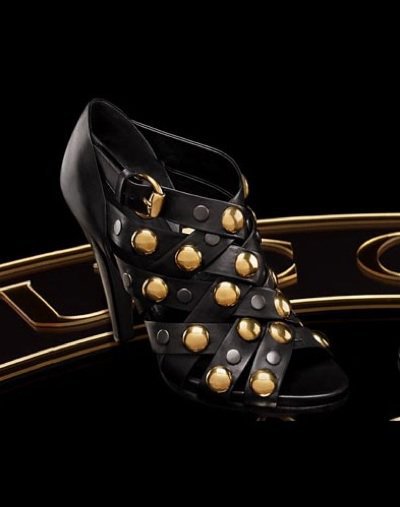 Leave it to Gucci to come up with a unique boot designs. I love the interlace here. Prepare to shell out $1,195 for these 4.1″ heels with horsebit ring buckle and studs.
---
11

Diana High Heel Booties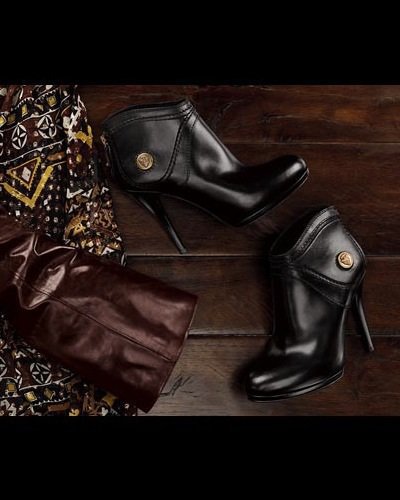 The Gucci crest ornament on this one is but a sweet icing on the cake, so to speak. I love the shape and the trim — just right!
---
10

Marion High Heel Ankle Strap Sandals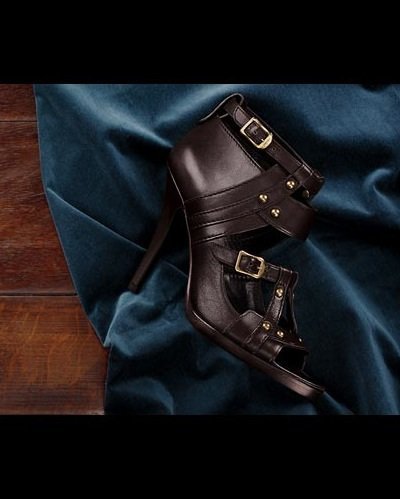 For some reason, this pair of brown leather sandals with light gold hardware details remind me of Whitney Houston in "The Bodyguard." Very contemporary and has a lot of spunk.
---
9

Burgundy Cambridge High Heels Moccasins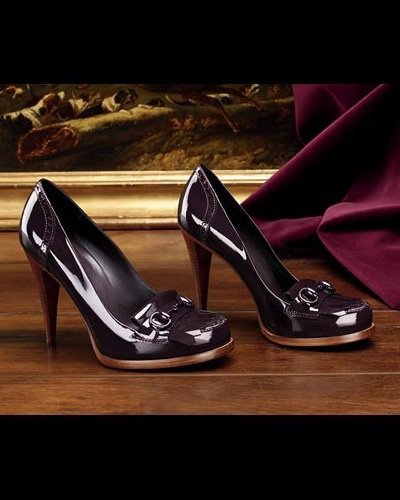 These lovely shaped moccasins go for $695.00 a pair. The black patent leather and the distinct Gucci look make this a great buy.
---
8

Black Cambridge High Heels Moccasins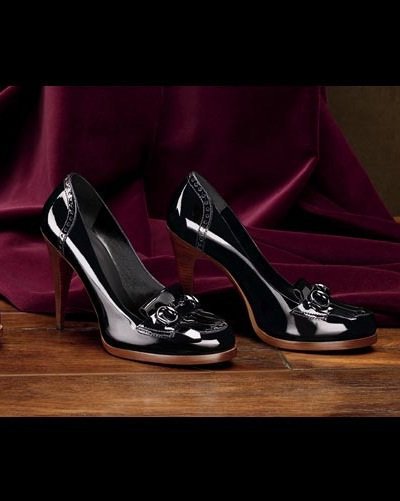 Another version of the Gucci Women's Shoe Collection 2008 Cambridge moccasins. Equally pretty!
---
7

Britt Low Heel Thong Sandals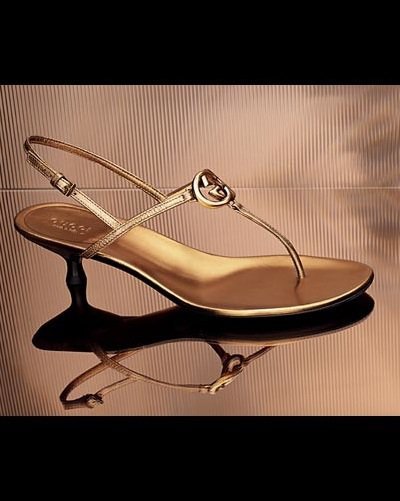 Made of dark gold patent leather lame, each thong sandal has a 1.4″ heel. Perfect for casual occasions wherein you still want to make that powerful statement. And yes, the "G" interlocking ornament is that statement!
---
6

Ginevra High Heels Boots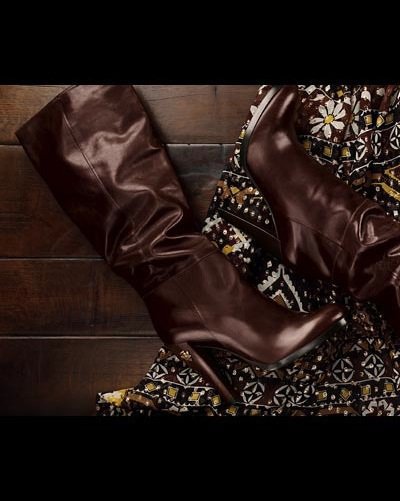 These boots are definitely made for walking…and for talking! Let these gorgeous, gorgeous (!!! — yes, I love these!) brown leather boots tell the other person, "Why, yes, I'm a $1,390 worth of Gucci slouch boots, thank you very much!"
---
5

Hysteria Mid Heel Pumps with Metal Gucci Crest Detail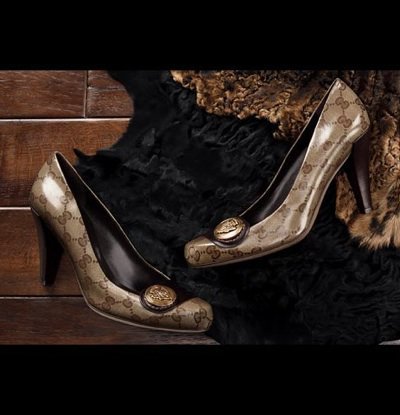 Now this is what I call Gucci Overdrive. One look and you know it's a pair of Gucci shoes. Very versatile pair. Look how sleek the shoes look!
---
4

Roma High Heel Ankle Strap Platform Sandals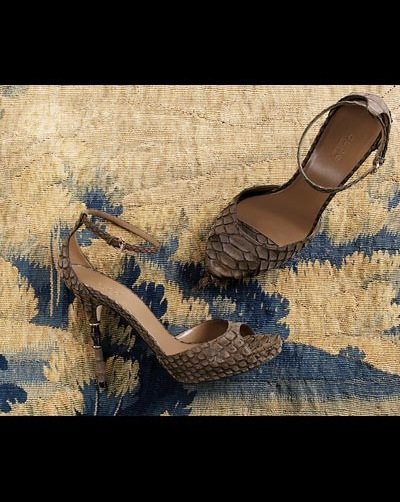 That's Khaki python to you! Don't you just love the bamboo detail on the heel?
---
3

Roma Khaki Python Pumps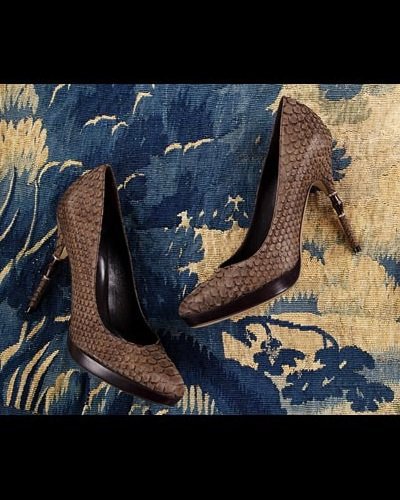 Yes, they're pretty. You can have them for $995.00. The catch is, this style isn't available for online shopping so you need to visit a Gucci store personally. Time to mark that calendar!
---
2

Black Satin Sandals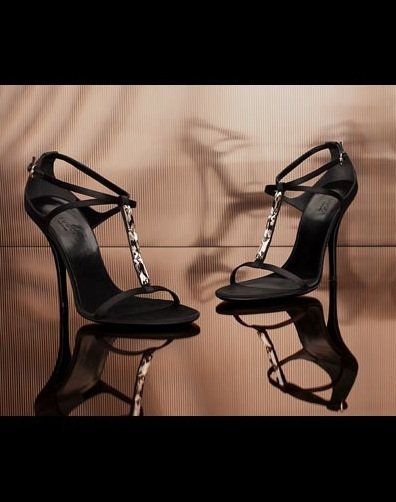 Oh yes, 4 inch sandals here they come! Gucci has this fantabulous 4 inch babies available for fall…and yes, you have to visit a Gucci store too. Those are real Swarovski crystals against black satin, by the way.
And now, presenting…my top pick for the Gucci Women's Shoes Collection for Fall 2008:
*drum roll please*
---
1

Kristen High Heel Sandals with Swarovski Crystal Details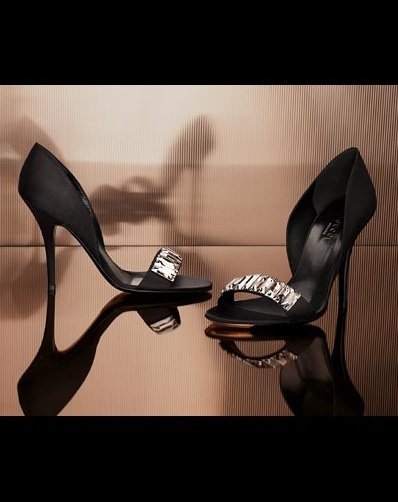 This $795 pair is my top choice because of its elegance, style, classic factor and of course, the details. You get black satin, 4 inch heels and real Swarovski crystals. And don't you just love the shape? It definitely celebrates femininity. Anything that champions a woman's delicateness, beauty and unique touch have the best points in my book.
What's your favorite?
Photo credit: Gucci
More
Popular
Recent