20 Most Fashionable Ankle Boots ...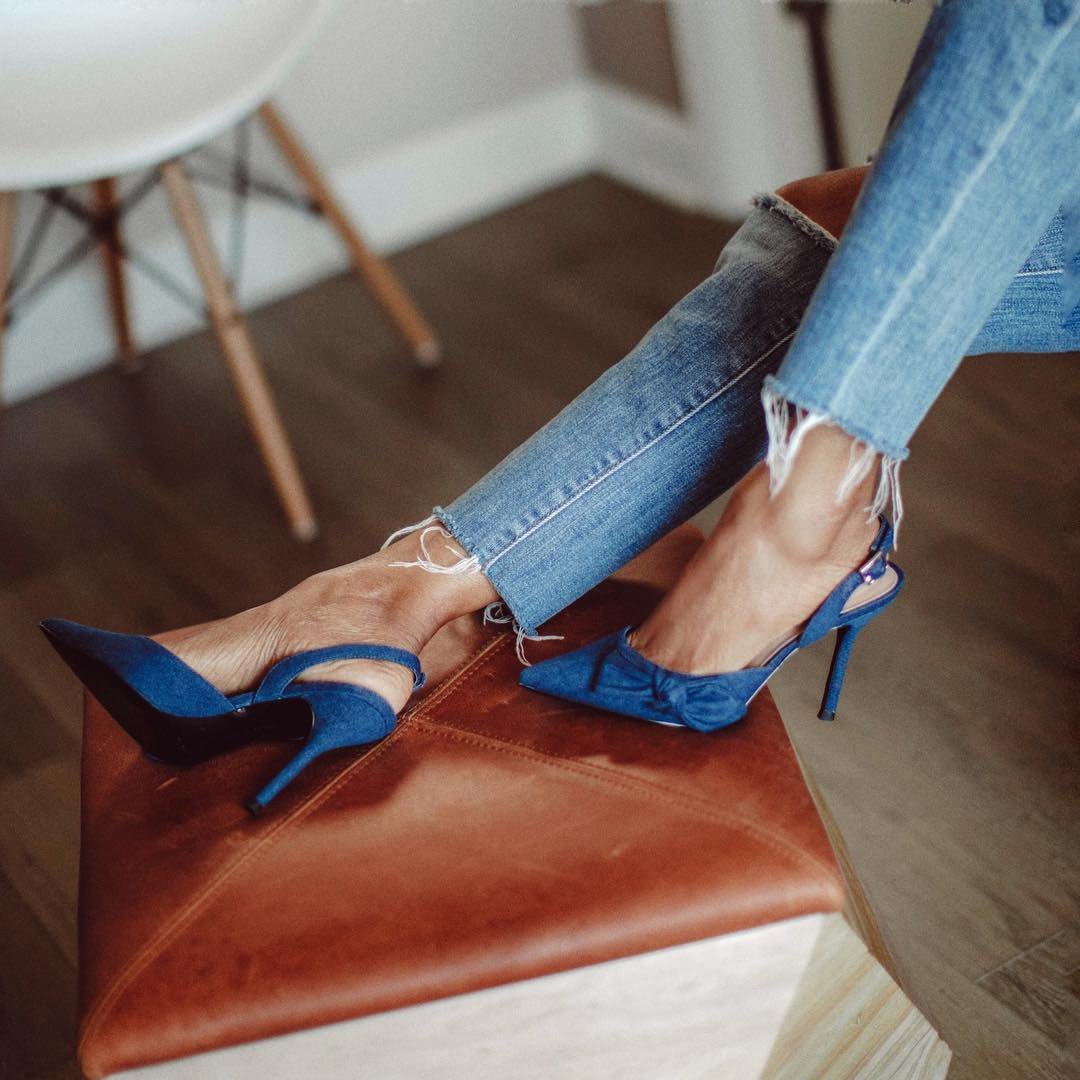 Now that it's Winter, it's time to put away those strappy heels and invest in some warmer shoes!
Ankle boots are always my first choice, as they ooze glamour while still keeping my toes warm! Here's my top twenty new styles..
1.

Givenchy Lace up Ankle Boots
Price: £780.00 at brownsfashion.com
These shoes look very powerful, and add an instant feisty edge to any outfit. The five inch heel gives a sexy edge, and the peep toe keeps them completely in style, although these could be used year after year! Very comfortable, and very stylish!
2.

Alexander McQueen Red Buckle Bootie
Price: $1,095.00 at alexandermcqueen.com
Looking to make a statement with your shoes? Then these are the ones for you! The shoe itself is simple and stylish, featuring buckles and a round toe, but with the bright red colour added in, this looks divine! The perfect way to dress up any jeans.
3.

Giuseppe Zanotti Patent Leather Ankle Boots
Price: $850 at net-a-porter.com
Whether you are dressing up denim or looking for the perfect shoes for that dress, these will be them! The stylish blue colouring will go with anything, and the leather styling and 4.5 inch heel are bang on trend. Team with white mini dresses or plain jeans, and let your shoes do the talking!
4.

Jimmy Choo Textured Patent Ankle Boots
Price: $815 at saksfifthavenue.com
The crackled black styling on these gives an old favourite a modern new touch, and updates any outfit. Jimmy Choo don't ever get it wrong, and these are just as comfortable and perfect as ever. These are timeless shoes that you'll wear forever.
5.

Burberry Lace-up Ankle Boots
Price: $750 at saksfifthavenue.com
Looking for something to wear with a suit? These gorgeous boots combine female tailoring with male influences, and pull it off completely. These are the perfect way to update a dinner suit or skirt and top combo, and they'll definitely be a talking point!
6.

Jimmy Choo Grazie Pony Zebra Print Angle Boots
Price: € 486.55 at pret-a-beaute.com
Looking for something a little more out there? Jimmy Choo have created these gorgeous zebra print boots, with an on trend pointy toe. Keep these the talking point of your outfit, and wear them with casual jeans to avoid looking overdressed.
Price: $120 at saksfifthavenue.com
These combine subtle German influences with curves and shine to produce a very comfortable and very modern pair of boots. They are also completely waterproof, and very shiny! They look new every time you wear them, and will add the finishing touches to any outfit. A must have!
Price: $97.99 at heels.com
These very tailored shoes are available in black, brown or yellow, so you can get the perfect pair for your outfit! The natural heel keeps the shoes looking professional, with the peep toe adding a hint of fun and the laces being very on trend. You'll wear these all the time, so pick your colour carefully! (Or buy them all!)
Price: $94.99 at heels.com
Available in shiny black or a very stylish brown, these shoes are very high fashion. The pink heel is a very pretty contrast, and the cross over styling and buckle make sure these shoes stay on trend. The mix of suede and leather makes them very comfortable, too!
10.

Ted Baker Link Detail Ankle Boots
Price: £76.00 at oli.co.uk
These Ted Baker shoes are an essential for every wardrobe, and would make a brilliant gift, too! Featuring a pointy toe and glossy finish, these will go with anything you own, and give your outfit an instant power update! The buckle detail is the perfect finish...these shoes are gorgeous, and everyone should own them!
Price: $520.00 at yoox.com
These boots are slightly taller than most ankle boots, but this just adds to their originality. The zip is cleverly hidden inside to keep them looking shiny and varnished, and the uniquely shaped heel finishes the look. These are the perfect shoes for that little black dress, or shapely skinny jeans.
12.

Alexander McQueen Skull Zip Front Ankle Boots
Price: EUR 613,00 at farfetch.com
These are my favourites! From the folded down sides to the peep toe front, these shoes ooze class and sophistication, and are perfectly finished by the 'skull' zip pull. I can't wait to get a pair of these!
13.

Burberry Prorsum Leather Ankle Boots
Price: $895 at net-a-porter.com
These are perfect for the army girl trend, as they will inject a touch of fierceness into any outfit! From the chunky heels to the straps and laces, they are just feminine enough to look fantastic teamed with a summer dress, tights and a big bag.
14.

Luca Valentini Ankle Boots
Price: $250 at yoox.com
Everyone needs a simple pair of ankle boots, and this is them! They have all the classic features, including a rounded toe and very polished finish, but are plain enough to go with any outfit and give it an on trend update. A wardrobe essential!
15.

Michel Perry Ankle Boots
Price: $349 at yoox.com
Bright red? Check. Sexy zip? Check. Pointy toe? Check. All you need is some black skinny jeans and a leather jacket for the perfect chic outfit. Everyone will want your shoes!
16.

DSQUARED2 Ankle Boots
Price: $390 at yoox.com
A mix of timeless style and classic shapes, these shoes are divine. The golden heel is the perfect addition to snakeskin and the narrow toe, and these are available in red, brown or black, so you can match them to your favourite outfit!
17.

Giorgio Armani Ankle Boots
Price: $435 at yoox.com
I love these boots! Armani gives boots a classy and glamorous update, adding white trimming, high heels and a bow closure. The black/white contrast screams timelessness, and the heel is surprisingly easy to walk on. If you buy just one pair, make it these!
Price: $350 at yoox.com
Want a more futuristic look? These boots look perfect teamed with a geometric mini dress and tights. The greeny-silver finish goes surprisingly well with denim or tights, and the stretchy fabric makes them extra comfortable. My favourite styling is the super-cute button, though!
Price: $540 at yoox.com
These are so classy; it's hard to imagine what you wore before them! Sitting prettily just under your ankle, these cuddle your feet and make walking the most comfortable its ever been! And they look great too, with their rounded toe and inside zip. These will suit everyone, whatever your wearing!
20.

Christian Louboutin Robot 120 Ankle Boots
Price: $1,295 at net-a-porter.com
Looking for some statement boots? These 4.5 inch heels are divine, and will give the most stylish kick to everything from gorgeous jeans to tiny mini's. The horizontal stripes keep them on trend, but it's the gorgeous gold colouring that give them their oomph. A must have for the Christmas party!!
So now you've got a brand new wishlist of shoes, it's time to start investing in your favourites!
There is a perfect pair of ankle boots for every outfit!
Have you too found a dreamy pair of ankle boots? Please let me know!
{{#comments_count}} Show Commnents ({{comments_count}}) {{/comments_count}}