Boots are so hot this fall, showing up on catwalks, in shops, and on the feet of every fashionista I know. Thigh-highs, lace-ups, engineer boots… I am so thrilled that there are so many kinds! But my personal favorites are ankle boots — I love the way they look, and how versatile they are. Here are 7 pairs of hot ankle boots…
---
1

Storybook Forest Boot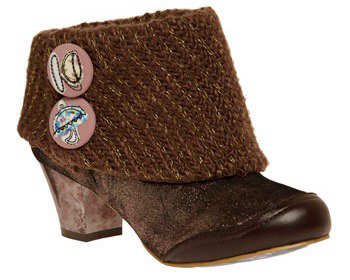 Price: $159.99 at modcloth.com
These ankle boots are all whimsy, perfect for wearing with an otherwise run-of-the-mill outfit. Note the marbled stacked heel, the gold-threaded knit cuff, and the adorable buttons on each side. See the teacup and parasol? I'd wear these with lace leggings, a cute mini, and a ruffled top and vest.
---
2

Do You Believe in Magenta? Boot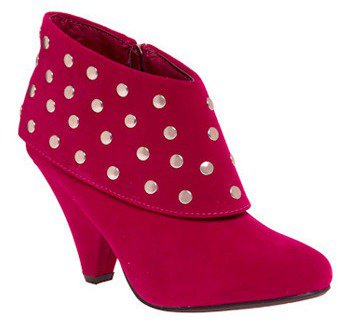 Price: $49.99 at modcloth.com
Do you believe in magenta? I do! Any why not, with boots like these? I love the brighter-than-bright velveteen hue, and the retro-inspired metal details on the cuff. Pair with an LBD and a cropped jacket, maybe something with a print…
3

Warm Reception Boot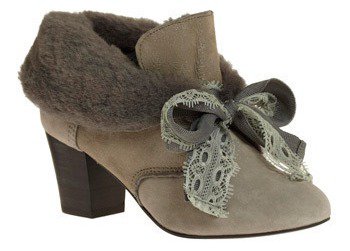 Price: $147.99 at modcloth.com
So cozy warm and soft, so furry and fuzzy and plush! These are a much more chic version of your favorite bunny slippers and robe, guaranteed to keep you feeling snuggled even in the chilliest of weather.
---
4

Check out Those Moves Boot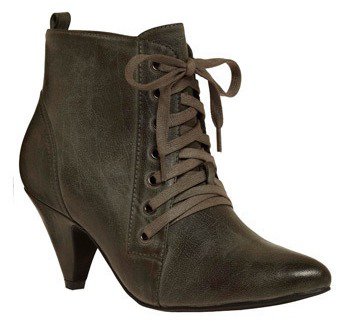 Price: $59.99 at modcloth.com
The lace-up booties are all style, but with loads of substance, too. I love the slate-grey color and the walkable cone heel, and of course the curvy shape and the slightly pointed toe. I'd wear these with a crisp white blouse, a waist-nipping vest, and my best skinny jeans. Oh, and a glittery statement ring.
---
5

Museum Hopping Boot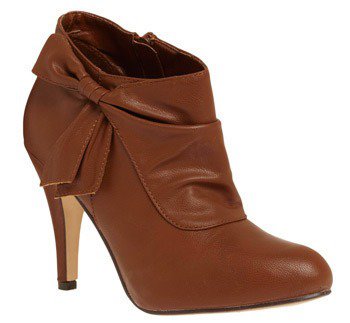 Price: $44.99 at modcloth.com
There are more than 150 museums in the city of Paris, and you'll see them all. Start with the Louvre and work your way around the city, striding purposefully in these sable-brown boots. Wear these with your favorite tunic and vest, and patterned tights or leggings.
---
6

Shoes Your Own Adventure Boot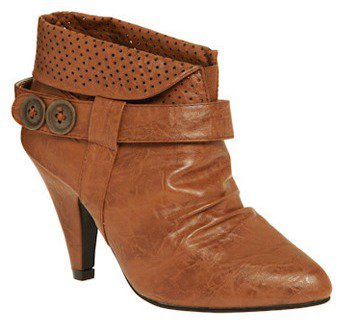 Price: $49.99 at modcloth.com
You've seen so many brown ankle booties this season, but this one stands out. Is it the perforated cuff, the weathered buttons at each side, the slightly gathered top, or all three? And will you wear them to work, out shopping, or for a night out? You choose… but make sure your jewelry matches…
---
7

All Work, All Play Boot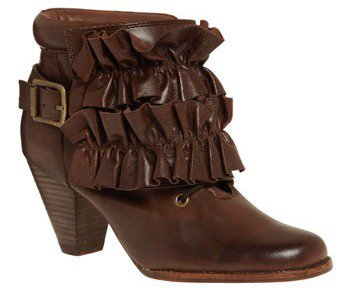 Price: $159.99 at modcloth.com
If all work and no play makes one a dull girl, what does these all work, all play boots make? Remove the ruffled straps for work, and put them back on for play… either way, these cocoa-brown boots will make you an attention-getting girl!
Aren't these ankle boots fabulous? I love them all! I'm not sure why I prefer ankle boots, but I definitely do, and now I'll bet you understand why. Which of these ankle boots do you like best, and why? What would you wear them with? Please let me know!
---
Comments
Popular
Related
Recent