How many times have you thought 'I wish it were warmer out so I can wear these adorable shoes!'? Well that time of year is approaching so get excited! Spring is the best way to end a long winter-- so let those feet enjoy the flowers-- and begin the search for your new favorite pair of shoes. Here are some of mine… a few news shoes to step you into spring...
---
1

A Little Bliss Flat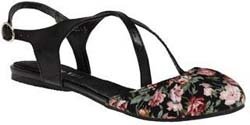 Price: $24.99 at modcloth.com
These floral flats are basic and will spring you into warm weather. The straps add class while the open heels keep it casual. These shoes would look great with a dress as well as with ankle jeans. The flowers add just the right amount of color to these black must haves.
---
2

On a Wing and a Pair Flat in Brogue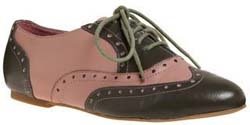 Price: $44.99 at modcloth.com
These are a unique take on the classic saddle shoes and oxfords. The colors are universal enough to match most ensembles. I would pair these with jeans as well as with skirts-- or even a power suit. These flats are just classy.
---
3

Perfect Photo Op Flat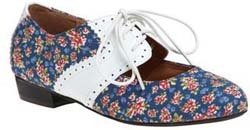 Price: $102.99 at modcloth.com
These are the most adorable shoes. I am in love and would wear them with everything. The color pops while the cut is timeless. They may be the center of attention of any outfit-- but that is totally cool. They are well worth it!
---
4

Ecote Leather Hurache Skimmer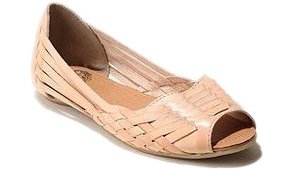 Price: $14.99 at urbanoutfitters.com
These light pink leather slip-ons are a time warp for me (they're also available in dark brown). They bring me back to my childhood and keep it comfy and cute. These would look great with shorts, ankle jeans, or even a skirt. Very versatile and always in fashion.
---
5

Bloom like I do Wedge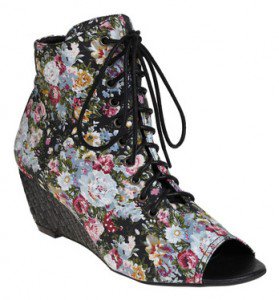 Price: $112.99 at modcloth.com
These are just the all purpose floral-print boots I have been searching for. Just casual enough while the pretty pattern and peep toe add flair. I especially love these boots due to the price-- the best deal for the look. I would literally wear these low ankle boots with EVERYTHING!
---
6

Showered in Compliments Wedge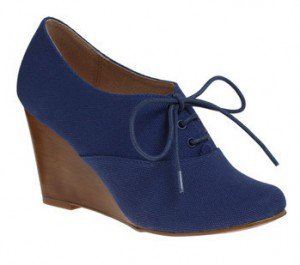 Price: $69.99 at shopruche.com
The blue of these wedges makes me happy. These oxfords will add a vintage touch to any outfit. They can be worn with jeans as well as with a dress. The color will enhance any outfit. The possibilities are endless!
---
7

Deena & Ozzy Lucite Stella Sandal

Price: $38.00 at urbanoutfitters.com Cute and classy. These red sandals are very springy and will transition nicely into summer. The sheer red straps are unique and feminine. These sandals would look great with a bathing suit as well as any other combination you could imagine.

Whether on a first date-- a shopping spree-- or just hanging with your best friends-- shoes make us look and feel better. It is the best reason to look down… literally! What do you think of these fantastic foot finds? Have you found any awesome shoes to step you into spring or summer?

Top Photo Credit: jonssoncharlotte
More
---
Popular
Recent